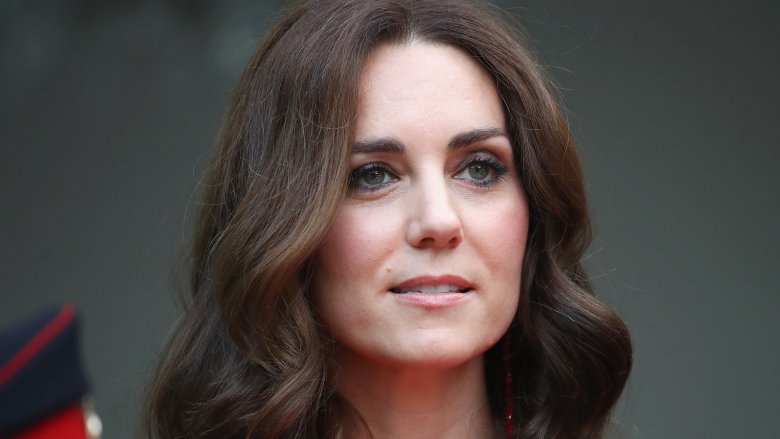 The royal family — they're arguably the most respected and followed family in the world. They're also one of the most scandalous.
Over the years, Britain's royal family has endured more than enough scandals to fill an entire season's worth of Jerry Springer. From lurid affairs to naked romps in hotel rooms, here are the many scandals the royal family probably wishes it could erase from the record books.
Prince Harry used to be a party boy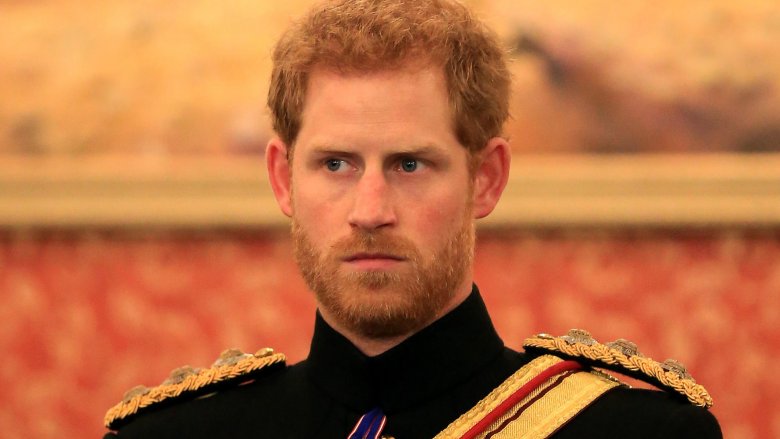 Today, he is known for his many admirable causes and his marriage to actress Meghan Markle. But as recently as 2012, Prince Harry had a reputation for being the ultimate royal family wild child. In August of that year, Harry created a major headache for Buckingham Palace when TMZ obtained photos of the young Prince stripped down to his birthday suit while partying it up in Las Vegas.
The admittedly embarrassing photos further painted Harry in the press as a reckless party boy, the same absent-minded Royal who once wore a Swastika to a party in 2005. He'd go on to apologize for his Vegas romp, as he did for the Nazi costume, admitting that he had let both himself and his family down through his actions. And yet, it would be many years before the public and certainly the press saw him as anything more than what they saw in that infamous Las Vegas hotel suite.
Prince William dances like a dad
By comparison to his younger brother, Prince William's scandals have been rather tame, if boring. But that doesn't mean they've been any less embarrassing. In March 2017, for example, William surely turned 50 shades of red after TMZ published multiple videos of the Prince dancing in a Switzerland nightclub like an awkward uncle who had one too many cocktails at his niece's wedding. (Yep, he even raised the roof.)
The nightclub mishap was just one of many scandals to come out of a ski trip William had taken with his friends; at one point, The Sun also obtained photos of William and pals hanging out with a 24-year-old Australian model. As such, it was less than surprising when Vanity Fair published a report alleging that wife Kate Middleton was "less than pleased" with her husband's weekend getaway.
Kate Middleton's topless photos
Another moment Kate Middleton was less than pleased about: a vacation to Provence, France in 2012, during which the paparazzi secretly took photos of the new Duchess sunbathing topless. The photos were later published in the French magazine Closer, while other bikini shots made their way into the French newspaper La Provence, sparking outcry from St. James' Palace, which compared the incident to the "worst excesses of the press and paparazzi during the life of Diana, Princess of Wales."
According to People, a formal investigation was launched by French authorities in 2013; by 2017, six men associated with the scandal went to trial. At the time of the trial, a prepared statement by Prince William was read to the court, saying, "My wife and I thought that we could go to France for a few days in a secluded villa owned by a member of my family, and thus enjoy our privacy. We know France and the French, and we know that they are, in principle, respectful of private life, including that of their guests. The clandestine way in which these photographs were taken was particularly shocking to us as it breached our privacy."
Charles' unfortunate leaked phone call to his mistress
Much has been and continues to be written about the downfall of the marriage of Prince Charles and the late Princess Diana. But few moments remain as infamous as a phone call Prince Charles made to his then-mistress, Camilla Parker Bowles, in December 1989, during which they jokingly fantasized about Charles being reincarnated as one of Bowles' tampons. "My luck to be chucked down a lavatory and go on and on forever swirling round on the top, never going down … Until the next one comes through," Charles says at one point in the secretly recorded conversation (via the Mirror) that was later leaked to the press in 1993. "Oh, perhaps you could just come back as a box …," Bowles replies. "A box of Tampax, so you could just keep going … Repeating yourself … (laughing). Oh, darling, oh I just want you now."
Charles and Diana, who was also the subject of leaked phone conversations in 1992, were granted a divorce in 1996, only a year before Diana died tragically in Paris, France. Remarkably, Charles and Bowles survived the scandal and went on to marry in 2005. They remain together to this day.
Fergie's questionable relationships with other men
Sarah Ferguson's marriage to Prince Andrew (we'll get to him in a bit) was filled with tabloid fodder, especially in the many months leading up to and after their separation in 1992. Among Ferguson's biggest scandals involved her friendship with an oil tycoon from Texas, Steve Wyatt, with whom she vacationed in Morocco and the South of France, much to the dismay of the Queen. According to The New York Times, a handful of photos from their vacation eventually leaked to the British press in 1992, which sent Andrew (who, mind you, was away on royal duties at the time) into a "jealous rage" that catalyzed their separation.
But before the dust could even settle on that scandal, another one broke in August that year when The Daily Mirror published scandalous photos of Ferguson on a vacation in Saint-Tropez with her financial advisor, John Bryan, and two daughters. Among the published photos included a shot of Bryan kissing her toes and another in which a topless Ferguson is seen covering her breasts, according to People.
Remarkably, Andrew and Ferguson did not divorce until 1996. And yet, Ferguson would remain a fixture in the tabloids for years to come.
Fergie's bribery drama
In recent years, Ferguson's headline-making acts have included everything from reports of financial woes to a whole lot of drama involving the country of Turkey. But arguably her biggest scandal of the last decade came in May 2010 when she got caught on videotape bribing an undercover reporter for News of the World with access to her ex-husband in exchange for nearly $750,000.
Naturally, the press had a field day with the videotape, prompting Ferguson to sit down for an interview with Oprah Winfrey about a month later. "There aren't really many words to describe an act of such grave stupidity," Ferguson admitted (via ABC News), adding that she had been "in the gutter" from drinking.
Pretty much anything involving Prince Andrew
Even without the Fergie drama, the life of Prince Andrew, the second son of Queen Elizabeth II, has been filled with a seemingly never-ending list of scandals. According to the Telegraph, his seemingly endless romances and lavish lifestyle on taxpayers' pounds have earned him nicknames like "Randy Andy" and "Air-Miles Andy," the latter of which continues to pop up in the press to this day. Even more troubling are his questionable ties to foreign countries and controversial dictators. Heck, at one point, even rocker Courtney Love alleged that the Prince once showed up to her house "looking to party," while publications like Vanity Fair and The Washington Post have published articles titled "The Trouble With Andrew" and "The Many Scandals of Prince Andrew," respectively.
But one of his most damaging scandals involved his years-long friendship with Jeffrey Epstein, a billionaire financier and registered sex offender who was once sentenced to 18 months in prison in 2008 for soliciting prostitution. Andrew was famously photographed walking in Central Park with Epstein shortly after Epstein's release from prison. Even crazier, he was linked to a 17-year-old girl who claimed to have been Epstein's sex slave, a scandal that forced Andrew to resign as Britain's "special representative" for Trade and Investment. He was later accused of sexually abusing the 17-year-old girl, Virginia Roberts, in court documents, prompting Buckingham Palace to issue a full-on denial. The allegations were later stricken from the record.
Princess Anne gets divorced
In April 1989, Princess Anne, the only daughter of Queen Elizabeth II, faced rumors that the royal's marriage to Captain Mark Phillips was crumbling after the British tabloid The Sun obtained four love letters written to her by one of the Queen's equerries, Comdr. Timothy Laurence. The Palace confirmed the existence of the letters, and by August that year, Anne and Phillips had separated, according to People.
In 1991, it was discovered that Phillips had fathered an illegitimate child nicknamed Bunny. He and Anne were granted a divorce the following year, the same year that Anne and Laurence got hitched.
In 2012, it was reported that Phillips had left his second wife for a woman 30 years his junior. Never a dull moment with this family, indeed.