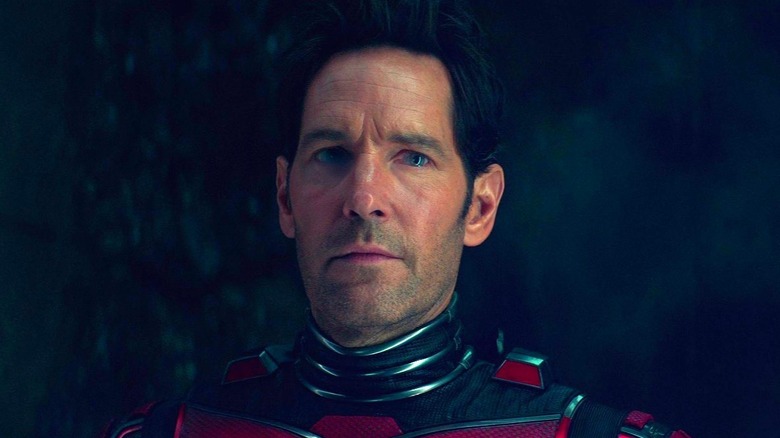 It's been over a decade since Marvel's "Iron Man" made comic book movie skeptics sit up and take notice, and despite the many comic-inspired films (some brilliant, others awful) that have come out in that time, the craze isn't going away any time soon — and to prove it, we've put together a comprehensive list of all the upcoming superhero movies that will blow you away.
There are a slew of superhero flicks scheduled to hit cinemas over the next few years, with studios gearing up to go head to head with their respective properties in the battle for dominance, which is only good news for us fans. But as franchises continue to grow and expand their rosters, it becomes hard to keep track of what (and when) everything is happening. Well, fear not, because all the information you need to keep ahead of the curve can be found right here.
Updated on December 15, 2022: Whether we're talking about MCU installments or oddball indie flicks, superhero movies are flying into theaters and onto streaming services all the time. So we've updated this list to show what epic adventures are still coming our way. From scheduled release dates to cast and crew announcements, this is everything you need to know about upcoming superhero movies.
Ant-Man and the Wasp: Quantumania – February 17, 2023
Ant-Man might be the tiniest of heroes, but he might be the most important Avenger. Firstly, he's ultimately responsible for the time-travel heist that defeated Thanos in "Endgame." Secondly, his upcoming film, "Ant-Man and the Wasp: Quantumania," will kick off Phase 5 of the MCU and properly introduce a villain who seems to be the new big bad of the franchise.
In the third "Ant-Man" film, Paul Rudd, Evangeline Lilly, Michael Douglas, and Michelle Pfeiffer are all coming back for a new adventure, along with Randall Park as Jimmy Woo and Kathryn Newton ("Freaky") as Scott Lang's daughter, Cassie. We can expect to see William Jackson Harper of "The Good Place" in an undisclosed role, and they'll all be joined by Jonathan Majors of "Lovecraft Country" fame, playing the menacing Kang the Conqueror, who appears to be the next Thanos-level threat. Majors first appeared in "Loki" as the Kang variant He Who Remains, and now, the much more dangerous Conqueror is looking to make Ant-Man's life miserable.
In addition to Kang, we'll also be seeing MODOK — one of the weirder Marvel villains, as he's basically a gigantic head with very tiny limbs. (If you're wondering, his name is an acronym for "Mechanized Organism Designed Only for Killing.") We also know that our heroes will be sucked into the Quantum Realm, where they'll actually encounter new worlds and strange characters, including one played by the legendary Bill Murray. If this all sounds a bit wild, that makes total sense as the script is written by "Ricky & Morty" scribe Jeff Loveness. With Peyton Reed back in the director's chair, expect "Quantumania" to get crazy.
Shazam! Fury of the Gods – March 17, 2023
"Shazam!" was a major win for Warner Bros., with the vast majority of critics praising the film's departure from the somber tone that had come to define DC films. And now, director David F. Sandberg and screenwriter Henry Gayden are both back for "Shazam! Fury of the Gods," as are the principal cast. Billy Batson's siblings will have a much larger role in the next installment now that he's sharing his powers with them, but who will the Shazamily be up against this time out?
Helen Mirren and Lucy Liu are on board as a pair of sister villains named Hespera and Kalypso, "two goddesses who come to our world," Sandberg revealed during the first look teaser that dropped at DC FanDome 2021. Though they're both original characters, they've been written as the daughters of Atlas, a god-level DC character whose most popular run in the comic books was under the revered Jack Kirby in the 1970s. Better still, a third daughter will be played by "West Side Story" star Rachel Zegler. With all sorts of mythological creatures showing up in the film's trailer — including one very scary dragon — it appears the stakes are going to be a lot higher this time around.
Guardians of the Galaxy Vol. 3 – May 5, 2023
Get out your Walkman (or Zune), and get ready to have a dance contest because "Guardians of the Galaxy Vol. 3" is headed to theaters. Well … actually … maybe you won't want to dance. From everything we've heard, it looks like "Guardians of the Galaxy Vol. 3" will be the heaviest, darkest, most emotional installment in the series.
How so? Well, writer/director James Gunn has confirmed that this will be the last time we see this iteration of the team, one comprised of Star-Lord (Chris Pratt), Drax (Dave Bautista), Rocket Raccoon (Vin Diesel), Groot (Vin Diesel), Nebula (Karen Gillan), Mantis (Pom Klementieff), and Gamora (Zoe Saldana). Yep, you read that right — Gamora will be back. According to the trailer that premiered at Comic-Con 2022 (via Collider), Gamora has teamed up with the Ravagers, but as this is the 2014 version of Gamora, she no longer has feelings for poor Peter Quill.
On top of that, Gunn has said we're going to delve into Rocket's backstory — like all the way back in his childhood, when the innocent baby raccoon was experimented on and traumatized. So yeah … it's going to get rough. On top of all that, the Guardians will have to deal with the powerful Adam Warlock (Will Poulter), a being created specifically to destroy them, and the High Evolutionary (Chukwudi Iwuji), a deranged scientist who performs cruel experiments on lifeforms to "improve" them.
On a more lighthearted note, it's been revealed that Sylvester Stallone will return as Stakar Ogord, Elizabeth Debicki will reprise her part as the High Priestess Ayesha, Maria Bakalova of "Borat 2" fame will voice the telepathic Cosmo the space dog, and we can also expect to see Daniela Melchior ("The Suicide Squad") and Nico Santos ("Superstore").
Spider-Man: Across the Spider-Verse – June 2, 2023
The second "Spider-Man: Into the Spider-Verse" post-credits scene gave us a major clue about where the sequel was headed, introducing viewers to Miguel O'Hara, aka Spider-Man 2099. This future version of Spidey (Oscar Isaac) is given a watch that allows him to travel between dimensions. His goal is to gather as many Spider-People as possible for a mission that appears to be at the heart of the upcoming "Spider-Man: Across the Spider-Verse." (There will also be a third film titled "Beyond the Spider-Verse.")
As for the plot, the official synopsis reveals, "After reuniting with Gwen Stacy, Brooklyn's full-time, friendly neighborhood Spider-Man is catapulted across the Multiverse, where he encounters a team of Spider-People charged with protecting its very existence. But when the heroes clash on how to handle a new threat, Miles finds himself pitted against the other Spiders and must re-define what it means to be a hero so he can save the people he loves most."
The film will feature multiple styles of animation. "Every dimension looks and feels radically different from all the others," the writer-producer duo Phil Lord and Chris Miller told Entertainment Weekly. "They all look like they were drawn by a different artist." Lord and Miller went on to reveal that they realized they had a two-part project on their hands pretty early on. "Miles' story is an epic," they explained.
As for the cast, Shameik Moore and Hailee Steinfeld are back as Miles Morales and Spider-Gwen. Jake Johnson has confirmed that he'll reprise the role of his out-of-shape Spider-Man Peter B. Parker while Issa Rae of HBO's "Insecure" has been cast as Jessica Drew, aka Spider-Woman, and Oscar-winner Daniel Kaluuya will voice Hobie Brown, aka Spider-Punk. As for the bad guy, prepare to hear Jason Schwartzman voicing the Spot, a Spidey villain who can open up portals and travel both space and time. The cast is being rounded out by Brian Tyree Henry, Jorma Taccone, Luna Lauren Valez, Rachel Dratch, Greta Lee, and Shea Whigham. The film is directed by Joaquim Dos Santos, Justin K. Thompson, and Kemp Powers.
The Flash – June 16, 2023
Ezra Miller's long-gestating solo outing as Barry Allen has faced a lot of controversy, as the actor has repeatedly gotten themselves in all sorts of legal trouble. Nevertheless, execs at Warner Bros. have decided to stick with the under-fire actor, and "The Flash" remains very much in the pipeline. It hasn't been used in relation to the film recently, but the project was actually given the name "Flashpoint" back in 2017, which DC fans will no doubt remember as an epic event from the comics that saw the Flash turn the whole universe on its head by traveling backwards in time to save his mother. The first official look at "The Flash" appeared to confirm that Andy Muschietti's movie will follow the classic arc pretty closely.
Miller introduced a "sneak peek" of "The Flash" at DC FanDome 2021, where one version of the Flash (multiple versions are shown) appears to enter his childhood home and touch his mother — who's dead in his timeline — on the shoulder. "You can go anywhere you want," comes a voiceover. "Any timeline. Any universe. Why do you want to stay and fight to save this one?" Fans will no doubt have immediately recognized the voice of Michael Keaton's Batman, who plays a "substantial" role in the film, Muschietti has confirmed. Ben Affleck will briefly reprise his Batman too, while Sasha Calle ("The Young and the Restless") will debut as Supergirl. Kiersey Clemons co-stars as Iris West while Maribel Verdú ("Y Tu Mama Tambien") and Ron Livingston ("The Conjuring") play Barry's mom and dad.
If "The Flash" does well (and barring any more behind-the-scenes drama), Warner Bros. will have a second script ready to go. The Hollywood Reporter has revealed that David Leslie Johnson-McGoldrick ("Aquaman") has written a screenplay for a sequel if the first one does well (and assuming it doesn't get axed like so many DC projects have in recent months).
The Marvels – July 28, 2023
Kevin Feige gave away nothing about "Captain Marvel 2" when he revealed his MCU Phase 4 plans in 2019, but we now know a whole lot more about the upcoming sequel. First off, it's not called "Captain Marvel 2" anymore. Instead, it's called "The Marvels," no doubt thank to its trio of headlining superheroes. Brie Larson will reprise the role of Carol Danvers, and she will be facing off against "Velvet Buzzsaw" star Zawe Ashton, who has been cast as a thus-far unidentified villain, according to Deadline. The same outlet has revealed that the aged-up version of Monica Rambeau will feature (Teyonah Parris debuted as the daughter of Carol's late bestie on "WandaVision," which laid the groundwork for her transformation into the superhero Photon), as well as Iman Vellani's Kamala Khan, the hero of the Disney+ series "Ms. Marvel."
The coronavirus pandemic inevitably slowed the process, but production on "The Marvels" reportedly began in earnest in early January 2021, when Larson revealed that the sequel was "gearing up" in a video she shared on her YouTube channel. A few days later, she spoke to Lilly Singh about the hiring of director Nia DaCosta ("Candyman"), who is set to become the first Black woman to direct an MCU movie. "It's amazing, and I'm so excited that it's announced and I can talk about it," Larson said on "A Little Late with Lilly Singh." "Nia is amazing and she got the job because she is the best person for the job. She just gave an incredible presentation and I'm inspired by her." "WandaVision" scribe Megan McDonnell has provided the script.
Blue Beetle – August 18, 2023
We got word that Warner Bros. was planning on making the first comic book movie starring a Latino superhero back in 2018, when TheWrap confirmed that Mexican-American scribe Gareth Dunnet-Alcocer ("Miss Bala") had been tasked with writing a film about El Paso teen Jaime Reyes, DC's third Blue Beetle. Things went quiet on the project following the announcement, but in 2021, the same outlet revealed that the wheels were once again in motion and that Angel Manuel Soto ("Charm City Kings") had been handed the reins.
"It is an honor to direct 'Blue Beetle,' the first Latino superhero film for DC," Soto told TheWrap. "I want to sincerely thank everyone at Warner Bros. and DC for trusting me to bring Jaime Reyes to life. I can't wait to make history together." And as for who's playing the titular superhero, it was reported in August 2021 that Xolo Mariduena — the actor who plays Miguel Diaz in "Cobra Kai" — will be stepping into the lead role.
DC saw some much-needed success with 2019's "Shazam!" and it clearly intends on expanding that part of its on-screen world. As it happens, the Jaime Reyes version of Blue Beetle has major ties to Shazam — not the hero played by Zachary Levi but the powerful wizard from whom he takes his name. Blue Beetle's abilities come from a Scarab (sentient parasites that were turned into bioweapons by an alien race in DC lore) that used to be kept at the Rock of Eternity, the wizard's lair. When the Rock was destroyed, the Scarab landed in a Texas parking lot, which is where Jaime Reyes would bond with it. We'll most likely see that origin story play out when the film makes its way to theaters.
Joining Mariduena will be Bruna Marquezine as Jaime's love interest, Penny, as well as Belissa Escobedo as Jaime's sister, Milagros. Plus, Harvey Guillén of "What We Do in the Shadows" fame has joined the production, albeit in a secret role. And according to TheWrap, our hero will be facing off against Susan Sarandon as Victoria Kord, a baddie created specifically for the film. (Deadline notes, interestingly, that Victoria will possibly be the wife of Ted Kord, the second Blue Beetle in the comics.) She'll be joined by Raoul Max Trujillo of "Mayans M.C." fame, playing Blue Beetle enemy Carapax the Indestructible Man.
Kraven the Hunter – October 6, 2023
Sony will be hoping to replicate the box office success of "Venom" when it brings fellow Spidey villain Kraven the Hunter to the big screen in late 2023. Despite being an iconic Spider-Man name, Kraven (aka Sergei Kravinoff) has never popped up in any of the movies. Ryan Coogler wanted to use him in "Black Panther," but "contractual things" got in the way, the director told Yahoo! back in 2018. Sony clearly had bigger plans in place for the Kraven character, and we now know a lot more about them.
The studio has confirmed that former MCU actor Aaron Taylor-Johnson, who played Pietro Maximoff (aka Quicksilver) in "Avengers: Age of Ultron," will take on the title role. According to Variety, "His performance in the recently wrapped production of David Leitch's 'Bullet Train' opposite Brad Pitt so impressed Sony execs that they signed the actor for multiple films as Kraven," so Taylor-Johnson will at least get time to establish himself in the role (his Quicksilver was killed off rather unceremoniously in "Age of Ultron").
Screenwriter Richard Wenk ("The Equalizer") began work on the script in 2018, and his screenplay was later tweaked by Art Marcum and Matt Holloway, who worked on "Iron Man" together and also did some rewrites on the "Morbius" script. J.C. Chandor — who directed the critically acclaimed films "Margin Call," "All is Lost," "A Most Violent Year," and "Triple Frontier" — is helming the feature. The movie also boasts a killer cast, with Collider reporting that we'll see Ariana DeBose as Kraven love interest Calypso, Fred Hechinger as Kraven's brother Chameleon, Christopher Abbott as the film's villain (the Foreigner), and Russell Crowe, Levi Miller, and Alessandro Nivola in undisclosed roles.
Aquaman and the Lost Kingdom – December 25, 2023
A sequel to 2018's "Aquaman" seemed inevitable the moment James Wan's underwater epic passed the billion dollar mark at the box office. In January 2019, Deadline revealed that Warner Bros. wanted Wan to oversee development of "Aquaman 2" and had given the director permission to select his own writer. A few weeks later, The Hollywood Reporter confirmed that David Leslie Johnson-McGoldrick (who co-wrote "Aquaman" and worked with Wan on "The Conjuring 2") had been hired. We got to see some behind-the-scenes footage of the film, officially titled "Aquaman and the Lost Kingdom," during DC FanDome 2021.
Wan promised that his follow-up will be "more mature yet still retain its fun," and Momoa revealed that he's proud of the sequel for "tackling important issues, environmentally." Patrick Wilson, who returns as Aquaman's half-brother Orm (aka Ocean Master), added that they were "having a blast" on the sequel, which will see Yahya Abdul-Mateen II's Black Manta step up to give the titular hero a fight he won't forget. (Johnson-McGoldrick has confirmed that "Aquaman and the Lost Kingdom" is inspired by Silver Age Black Manta comics).
Nicole Kidman, Amber Heard, Dolph Lundgren, and Randall Park will also reprise their roles. In terms of new characters, Jani Zhao joins the cast as Stingray, Indya Moore plays telepathic shark Karshon, and Vincent Regan takes on the role of Atlan, ruler of Atlantis. Pilou Asbaek ("Game of Thrones") has also boarded the project in a mystery role. And believe it or not, Batfleck himself will be showing up, with Jason Momoa announcing on his Instagram (via The Verge) that Ben Affleck would be reprising his role of the Caped Crusader for this aquatic adventure.
El Muerto – January 12, 2024
The Spider-World just keeps on growing. In addition to films like "Kraven the Hunter" and "Madame Web," Sony is now bringing another character from Peter Parker's world to the big screen. In April 2022, the movie studio went to CinemaCon and announced the arrival of "El Muerto," slated to hit theaters on January 12, 2024.
If you don't know, El Muerto (aka Juan-Carlos Estrada Sanchez) is a super-powered wrestler who gets his strength and speed from a magical mask passed down from his dad. Of course, keeping said mask involves doing battle with the supernatural luchador called El Dorado. It hasn't been confirmed that El Dorado will show up in the film, nor do we know if El Muerto will try to unmask Spider-Man, as he does in the comics.
However, it has been announced that Bad Bunny will be putting on the lucha libre mask in the upcoming film. As the rapper/actor explained to Deadline, he's a perfect fit for the part, as, "love wrestling. I grew up watching wrestling, and I'm a wrestler. I'm a former champion so this is why I love this character. I think it's the perfect role to me, and it will be epic." As for who's directing, Jonás Cuarón (the filmmaker behind 2015's "Desierto" and the son of the legendary Alfonso Cuarón) will helm the picture, working with a script from Gareth Dunnet-Alcocer ("Blue Beetle).
Madame Web – February 16, 2024
In 2019, Collider revealed that Matt Sazama and Burk Sharpless (the duo behind Sony's "Morbius") had been hired to pen a screenplay based on Marvel's Cassandra Webb, aka Madame Web. The clairvoyant character, who made her comic book debut in 1980's "Amazing Spider-Man" #210, was born blind, and suffers from myasthenia gravis. This neurological condition can make tasks like moving and even breathing extremely challenging — hence the spiderweb-shaped life support system she's constantly hooked up to. As her condition worsens, however, Webb finds herself developing powerful psychic abilities. She uses these newfound powers to become a medium. Though he's initially skeptical, Spider-Man himself comes to trust her predictions.
It appears as though the onscreen version of this character will be significantly younger than the original. According to Deadline, "Fifty Shades of Grey" star Dakota Johnson has been tapped to play the Marvel medium. The huge age gap between Johnson and the character created by Dennis O'Neil and John Romita Jr. became a hot topic on Twitter, with many fans questioning (and often poking fun at) the change in direction. The studio reportedly discussed the role with several major stars — "X-Men" alum Jennifer Lawrence is rumored to have been in the mix. Deadline also revealed that Sony is allegedly angling for Madame Web to be their version of Doctor Strange.
As for Johnson's castmates, Sydney Sweeney of "Euphoria," Tahar Rahim of "The Serpent," Celeste O'Connor of "Ghostbusters: Afterlife," Isabela Merced of "Sweet Girl," Emma Roberts of "American Horror Story," and Adam Scott of "Severance" have been cast in undisclosed roles. We also know that S.J. Clarkson — who's worked on TV shows such as "The Defenders" and "Jessica Jones" — is directing the project.
Captain America: New World Order – May 3, 2024
The final episode of "The Falcon and the Winter Soldier" aired on April 23, 2021. That same day, The Hollywood Reporter revealed that Malcolm Spellman, the show's creator and head writer, was staying on at Marvel to develop a fourth "Captain America" movie, one that's now titled "New World Order."
The film will follow the story of Sam Wilson (Anthony Mackie), Steve Rogers' hand-picked successor for the star-spangled mantle. Spellman (a former executive producer on Fox's "Empire") is co-penning the screenplay with "The Falcon and the Winter Solder" staff writer Dalan Musson, a relative newcomer whose only previous feature-length writing credit is the 2019 sci-fi/action sequel "Iron Sky: The Coming Race." As for who's directing, Julius Onah — most famous for "The Cloverfield Paradox" — will be calling the shots.
Throughout "The Falcon and the Winter Soldier," Sam grappled with the historical and personal implications of picking up the shield — as well as dealing with John Walker (Wyatt Russell), the government's mentally unstable pick for the title of Cap. The show left us with a number of unanswered questions that could well be addressed in "Captain America 4," especially with the return of Carl Lumbly's Isaiah Bradley and Danny Ramirez as Joaquin Torres. We also expect to see Shira Haas as Israeli superhero Sabra and Tim Blake Nelson as the Leader, who was last seen in 2008's "The Incredible Hulk." Plus, Harrison Ford will step into the role of Thaddeus "Thunderbolt" Ross, replacing the late William Hurt.
Thunderbolts – July 25, 2024
Everybody knows the Suicide Squad, DC's supervillain group that goes on dangerous missions on behalf of the U.S. government. Well, Marvel has their own bunch of baddies too, a team known as the Thunderbolts. Made up of reformed tough guys, the Thunderbolts solve problems with violent methods, and now, they're going to start cracking skulls in the Marvel Cinematic Universe.
In June 2022, Deadline announced that Jake Schreier would direct the upcoming "Thunderbolts" flick, set to start filming in summer 2023. Schreier has made a name for himself directing "Paper Towns" and "Robot & Frank," and he's teaming up with "Black Widow" screenwriter Eric Pearson, who'll pen the script for the upcoming Marvel movie.
As for who's joining this version of the team, it was revealed at 2022's D23 that we can expect to see Contessa Valentina Allegra de la Fontaine, Yelena Belova, the Winter Soldier, Red Guardian, U.S. Agent, Taskmaster, and Ghost. And we'll get to see these antiheroes in action when "Thunderbolts" hits theaters, officially ending Phase 5 of the MCU.
Blade – September 6, 2024
Over 15 years have passed since Wesley Snipes last portrayed Marvel's half-human, half-vampire hunter of bloodsuckers, Blade. And now, the mantle is being passed to two-time Academy Award winner Mahershala Ali. "He's the perfect Blade because he's one of the greatest actors working today, and because he's a huge fan of our universe and a fan of that character," Kevin Feige told Variety. "It's the kind of dream casting that you almost don't dare to dream that you can actually do it, but we had a couple of meetings with him and very quickly decided, 'Let's do this.'"
We won't see Ali in action until Phase 5, but we've already heard from him. The voice of the new Blade spoke to Kit Harington's Dane Whitman in the second "Eternals" post credit scene, indicating that his story is going to be tied to Black Knight going forward. "Are you sure you're ready for that, Mr. Whitman?" comes Blade's voice as Dane looks upon the Ebony Blade, a weapon passed down through his family since the days of King Arthur and his Knights of the Round Table. As for additional cast members, Delroy Lindo ("Da 5 Bloods") has been cast in the film, as has Aaron Pierre ("Krypton"), who will star alongside Ali.
Originally, Stacy Osei-Kuffour of "Watchmen" fame penned the script and Bassam Tariq of "Mogul Mowgli" was set to direct. However, Tariq left the film in September 2022, with Marvel telling The Hollywood Reporter, "Due to continued shifts in our production schedule, Bassam is no longer moving forward as director of 'Blade' but will remain an executive producer on the film. We appreciate Bassam's talent and all the work he's done getting 'Blade' to where it is."
As a result, "Blade" has been pushed back to September 6, 2024. And in Tariq's place, Marvel has picked Yann Demange (via Deadline) to helm the film. Demange has previously directed "'71" and "White Boy Rick," along with working on "Lovecraft Country." Plus, the script will now be written by Michael Starrbury, who previously worked on series like "When They See Us," "Colin in Black & White," and "Legends of Chamberlain Heights."
Deadpool 3 – November 8, 2024
There were a lot of questions about the future of Deadpool when Disney took over Fox and handed control of its newly acquired Marvel characters to Kevin Feige. It was easy to imagine the X-Men and Fantastic Four in the Marvel Cinematic Universe, but Ryan Reynolds' foul-mouthed mercenary was a very different proposition. "Deadpool" and "Deadpool 2" were both rated R, and fans of those films immediately began to worry about the Mouse House watering the Merc with a Mouth down for younger audiences. It seemed unthinkable that Disney would allow "Deadpool 3" to be R-rated and an MCU movie at the same time, but according to Feige, that's exactly what's happening.
"It will be rated R, and we are working on a script right now, and Ryan's overseeing a script," the Marvel Studios supremo told Collider, adding, "Ryan is a very busy, very successful actor. We've got a number of things we've already announced that we now have to make, but it's exciting for it to have begun. Again, a very different type of character in the MCU, and Ryan is a force of nature, which is just awesome to see him bring that character to life."
As for who's behind the scenes, Emmy-winning sisters Wendy Molyneux and Lizzie Molyneux-Logelin (co-creators of the animated sitcom "The Great North") originally worked on the screenplay, but now Rhett Reese and Paul Wernick — both of whom wrote for the first two "Deadpool" films — have been brought onto the project. (And yes, they have confirmed that Deadpool is going to stay R-rated). And according to The Hollywood Reporter, Shawn Levy — who previously worked with Reynolds on "Free Guy" and "The Adam Project" — will calling the shots as director.
Perhaps most importantly, Deadpool won't be the only major mutant making an appearance. In September 2022, Reynolds announced on his Instagram (via Variety) that Hugh Jackman would be showing up for "Deadpool 3." And yes, he'll be sporting those iconic claws, as he's coming back as the Wolverine. It'll be an absolute blast seeing these two trading barbs and beating up bad guys. "Deadpool 3" opens on November 8, 2024.
Joker: Folie à Deux – October 4, 2024
When the first "Joker" hit theaters in 2019, it quickly turned into a pop cultural phenomenon — earning over $1 billion, becoming the highest-grossing R-rated film ever, and winning Oscars for Joaquin Phoenix's performance and its haunting score. With that kind of impact, it was only a matter of time before Arthur Fleck decided to cause a little more chaos … and now it looks like he's getting back on stage for an encore performance.
In June 2022, director Todd Philipps announced on his Instagram that there was a script for "Joker 2," with the title "Joker: Folie à Deux." He also posted a photo of Phoenix reading the screenplay, confirming the actor would be reprising his Oscar-winning role. But where will a "Joker" sequel take us? Well, according to The Hollywood Reporter, it looks like things are going in a very surprising direction. Not only is Lady Gaga in talks to play Harley Quinn, but it appears that the "Joker" sequel is going to be a musical that takes place inside Arkham Asylum. Not only that, Deadline has reported that Zazie Beetz will be reprising her role from the original film, and Brendan Gleeson of "Harry Potter" and "Paddington 2" fame and Harry Lawtey of "Industry" have also joined the cast.
In other words, with Gaga as Harley and Phoenix — who earned an Oscar nomination playing Johnny Cash — as a crooning Clown Prince of Crime, we're totally psyched to see what happens with "Folie à Deux."
Fantastic Four – February 14, 2025
When Disney completed its acquisition of Fox in 2019, it seemed like only a matter of time until the Fantastic Four showed up in the Marvel Cinematic Universe. Then, Kevin Feige confirmed that Mister Fantastic, the Invisible Woman, the Human Torch, and the Thing were indeed MCU-bound when he spoke to a Variety a few months later.
So what do we know about the film? Originally, Jon Watts — the filmmaker behind all three Tom Holland "Spider-Man" films — was set to direct before amicably pulling out. But in September 2022, it was confirmed that Matt Shakman of "WandaVision" fame would helm the project. Sadly, as of the time of this writing, there have been no casting updates. Granted, John Krasinski did play Reed Richards in "Doctor Strange in the Multiverse of Madness," but as director Sam Raimi explained (via Forbes), "The fans had a dream of who the perfect Reed Richards would be. And because this is an alternate universe, I think Kevin [Feige] said, 'Let's make that dream come true.'"
In other words, it doesn't look like Jim Halpert will be reprising the stretchy superhero. But with Marvel's First Family showing up in Phase 6 — which will end with two "Avengers" movies — it seems they're going to play a pretty significant part in the unfolding "Multiverse Saga." We also know the film won't be a traditional origin story. After all, that tale has been told twice already (once in 2005 and again in 2015). Instead, according to The Hollywood Reporter, we'll be jumping into a world where our heroes already have their powers, similar to Peter Parker's introduction in "Captain America: Civil War."
Avengers: The Kang Dynasty and Secret Wars – 2025 and 2026
Mark your calendars for 2025, Marvel fans, because that's when the Avengers will assemble again. At 2022's Comic-Con, it was announced that "Avengers: The Kang Dynasty" and "Avengers: Secret Wars" will officially close out Phase 6 and end the sprawling "Multiverse Saga." At the moment, the cast and plot details for these films are under lock and key, although we do know that Destin Daniel Cretton ("Shang-Chi and the Legend of the Ten Rings") will direct "The Kang Dynasty," penned by Jeff Loveness of "Quantumania," while it's rumored that a second director will take on "Secret Wars," which will be written by Michael Waldron of "Loki" and "Multiverse of Madness" fame.
After he was set up in "Loki," we all suspected that Jonathan Majors' Kang would most likely be a Thanos-level threat. After all, you don't earn a nickname like "the Conqueror" because you're a nice guy. However, we're not exactly sure how the two "Avengers" films will tie together as they're based on totally different, unconnected storylines. In the comics, "Kang Dynasty" sees the aforementioned big bad dominating Earth, while "Secret Wars" finds our favorite heroes fighting Doctor Doom on the planet Battleworld after a multiversal disaster.
So what's our best guess as to how this will all play out? Well, in the comics, we witness a major incursion — where universes collide and destroy one another — that allows Doctor Doom to basically stitch these broken realities together and create a realm he can rule with an iron fist. Since "Multiverse of Madness" introduced the concept of incursions to the MCU, chances are good we'll see the same thing play out in the films, only with Kang in the place of the classic Fantastic Four villain. Of course, we're just guessing at this point, and we can't wait to see how the two-part finale of Phase 6 will play out.
"Kang Dynasty" is scheduled to hit theaters on May 2, 2025, and "Secret Wars" will be released on May 1, 2026.
Armor Wars – TBD
Col. James "Rhodey" Rhodes has long been a supporting character in the MCU — Tony Stark's best friend and a key member of the Avengers. However, he's always taken a backseat to his more famous colleagues. But now, the War Machine is getting the spotlight with his own feature film: "Armor Wars."
While we don't 100% know the film's plot, we know that it will involve the Iron Man tech winding up in the wrong hands, and Rhodey — played by Don Cheadle — will have to deal with the fallout. Originally, "Armor Wars" was meant to be a Disney+ series, but in September 2022, The Hollywood Reporter announced it was instead heading to theaters.
As for who's involved, Yassir Lester — who was going to be the show's head writer — will be penning the screenplay. However, we don't know who's directing or when it will hit the big screen. There was also word (via Collider) that Dominique Thorn's Riri Williams/Ironheart would be showing up in the Disney+ series, so we'll be interested to see if she still plays a part in the feature film. There are also rumors the story will be closely connected to the series "Secret Invasion," which stars Cheadle and involves a sinister Skrull invasion.
Spider-Man 4 – TBD
The dust had barely settled on the epic "Spider-Man: No Way Home" when producers Kevin Feige and Amy Pascal jointly addressed the future of Tom Holland's Peter Parker. The Brit was joined on-screen by former Spider-Men Tobey Maguire and Andrew Garfield (as well as a slew of villains from previous generations of "Spider-Man" movies) in his third solo outing as Marvel's wallcrawler, which smashed pandemic era box office records and received widespread critical acclaim. Speaking to The New York Times via video link days after the release of "Spider-Man: No Way Home," Pascal and Feige got candid about the future of the franchise.
"Amy and I and Disney and Sony are talking about — yes, we're actively beginning to develop where the story heads next, which I only say outright because I don't want fans to go through any separation trauma like what happened after 'Far From Home,'" Feige said. "That will not be occurring this time." Pascal added that the ending of "Spider-Man: No Way Home" gave them "a lot to work with for the next film," which tallied with comments that she had made earlier. "We are getting ready to make the next Spider-Man movie with Tom Holland and Marvel," Pascal told Fandango two weeks before "No Way Home" hit cinemas. "We're thinking of this as three films, and now we're going to go onto the next three. This is not the last of our MCU movies."
Untitled Netflix Power Rangers reboot – TBD
The Power Rangers returned to the silver screen after a lengthy absence in 2017, but Saban's big reboot didn't go as planned. "Power Rangers" struggled at the box office and critical response was lukewarm at best. There were clearly plans in place for future films (the Green Ranger is teased in a post-credits scene), but they were scrapped after the first installment underperformed. It seemed like the mighty Power Rangers wouldn't be morphin' in Hollywood again anytime soon. But then, Saban sold the rights to Hasbro in the wake of the disaster, and the new owners went on to team up with Netflix.
Hasbro subsidiary eOne confirmed that Jonathan Entwistle had been brought on board to oversee a new "Power Rangers" cinematic universe in October 2020 (per Variety). "Since we set up 'Power Rangers' with Jonathan, we pitched really a whole-world approach," eOne's Michael Lombardo told Deadline in November 2021. "It's not just one show, it is shows followed by films, some kids' programming … Netflix is excited, we're excited." Entwhistle seemed thrilled about rekindling his relationship with the streaming giant — his Netflix shows like "I Am Not Okay With This" were critically acclaimed — when he shared the news with his Twitter followers. "I guess the cat's out of the bag!" he said. "The new 'Power Rangers' universe is coming to Netflix."
Untitled Spider-Woman movie – TBD
We've had three different live-action versions of Spider-Man in the last two decades, yet Spider-Woman remains a total unknown to most, having never appeared on the big screen. Marvel hastily created the character and called dibs on the name after it caught wind that Filmation was going to introduce a new female hero called Spider-Woman in 1977's "The Batman/Tarzan Adventure Hour," forcing the CBS show to use the name Web-Woman instead. The rush job worked out perfectly — a number of different characters have used the moniker at this point, but the original Spider-Woman (aka Jessica Drew) remains the definitive version, the version we'll likely see in the Sony Pictures Universe of Marvel Characters.
According to Deadline, actress Olivia Wilde (who made her directorial debut with wildly popular coming-of-age comedy "Booksmart" in 2019) has been asked to "develop a secret Marvel film project revolving around a female character in the universe. While not confirmed, it is expected that the story will be centered on Spider-Woman." Wilde seemed to confirm the news when she retweeted the Deadline article, adding only a spider emoji to it. There's no word on casting just yet and plot details are non-existent, but fans can expect Drew's backstory (her geneticist dad injected her with spider blood in an attempt to save her from Uranium poisoning) to be altered drastically — sources have told the Hollywood trade that the story will be "completely revamped."
Black Canary – TBD
The Margot Robbie-led "Birds of Prey" introduced a number of previously unseen characters to the DCU, one of whom is set to star in her own spin-off film, it's been confirmed. As first reported by Cinelinx, Jurnee Smollett has signed on to reprise the role of Dinah Lance (aka Black Canary) in a standalone flick that's to be directed by her regular collaborator, Misha Green. "Guess the Canary is out of the cage," Smollett tweeted. "So excited to finally embark on this adventure with my creative soul sis Misha Green."
Green was the showrunner on the critically acclaimed HBO series "Lovecraft Country," in which Smollett starred as photographer and civil rights activist Letitia "Leti" Lewis. She was nominated in the Outstanding Lead Actress in a Drama Series category at the Emmys for her work on the show. Prior to that, the two friends worked together on "Underground," a historical drama about the construction of underground escape tunnels in the Antebellum South.
In "Birds of Prey," Lance was introduced as a burlesque singer with mutahuman abilities (her "canary cry" reaches supersonic levels and will break glass and eardrums alike). "Black Canary" plot details are nonexistent at the moment, but Green is clearly excited about the project. "We're just at the very beginning of a loooong journey to the screen, but obvs I couldn't turn down the chance to put the DAMN in 'The Black Damn Canary' with Jurnee Smollett," she tweeted.
Masters of the Universe – TBD
It's been a long time coming, but He-Man is officially coming back to the big screen. Dolph Lundgren played the sword-wielding superhero in 1987's "Masters of the Universe," which, despite a game performance from Frank Langella as the villain Skeletor, was brutally slain by critics. That's all in the past, now: A new live-action movie is on the way to Netflix, with Kyle Allen (best known for his turn in Steven Spielberg's "West Side Story") set to play He-Man, The Hollywood Reporter has revealed. Little is known about the plot of the film at this early stage, but, as fans of the classic franchise know, "Masters of the Universe" follows an orphan boy who discovers he's actually a prince, destined to save the planet Eternia from Skeletor.
According to The Hollywood Reporter, Aaron and Adam Nee, the sibling duo behind the 2022 rom-com adventure flick "The Lost City," will co-helm this feature. They'll be working from a screenplay they co-wrote with David Callaham, who is best known for co-writing the hit Marvel movie "Shang-Chi and the Legend of the Ten Rings." "Masters of the Universe" is set to be one of the first projects from the recently formed Mattel Films — the division behind the Margot Robbie-led "Barbie" movie — and it will start filming sometime in 2023.
Toxic Avenger – TBD
One of the crazier-sounding superhero movies currently on the horizon, Legendary's upcoming reboot of '80s cult favorite "The Toxic Avenger" will star "Game of Thrones" alum Peter Dinklage and talented youngster Jacob Tremblay, most famous for his breakout performance in 2015's "Room." Legendary picked up the remake rights towards the end of 2018 and assigned it high-priority status, hiring Macon Blair ("I Don't Feel At Home in This World Anymore") to write and direct a few months later.
Then in late 2020, it was confirmed that Dinklage would be taking on the lead role, and Tremblay joined the cast in April 2021, per a Deadline exclusive. As for the rest of the cast, expect to see Taylour Paige ("Ma Rainey's Black Bottom"), Julia Davis ("Hunderby"), Sarah Niles ("I May Destroy You"), and Jonny Coyne (another alum of "Ma Rainey"). As for who's playing the villain, it looks like Dinklage will be facing off against the one and only Kevin Bacon, and Elijah Wood has also been cast in an undisclosed role.
This updated version of the story is "steeped in environmental themes and subverts the superhero genre in the vein of 'Deadpool,'" the Hollywood trade revealed. What it won't do, however, is mess with the character's backstory. Like he does in Troma Entertainment's 1984 original (which spawned the sequels "The Toxic Avenger Part II," "The Toxic Avenger Part III: The Last Temptation of Toxie," and "Citizen Toxie: The Toxic Avenger IV"), the titular character gets his unique looks and superhuman strength after he falls into a vat of toxic waste. "He is transformed into a mutant freak who must go from shunned outcast to underdog hero as he races to save his son, his friends, and his community from the forces of corruption and greed," Deadline said. Tremblay will presumably play the role of Dinklage's son.
Untitled Superman reboot – TBD
News that a Black actor was being sought for the role of Superman in a new reboot broke in early 2021, when it was revealed that author, journalist, and comic book writer Ta-Nehisi Coates ("Black Panther," "Captain America") was teaming with producer J.J. Abrams on the project. "I look forward to meaningfully adding to the legacy of America's most iconic mythic hero," Coates told Shadow and Act. He expressed excitement at being invited into the DC Universe, but according to The Hollywood Reporter, his Superman film won't be part of the DCU. In fact, the goal is to strike a decidedly different tone. "Little will remain of the so-called Snyderverse vision," THR said, "which enjoyed its last hurrah with Snyder's four-hour 'Justice League.'"
The Hollywood trade dropped some big details about the film, including the identity of the main character. It had been speculated that Coates' film could potentially feature the Barack Obama-inspired Superman, Calvin Ellis, but insiders told THR that we're going to see a Black Kal-El, the version of Superman audiences are most familiar with. The report also revealed that the film might be "a 20th-century period piece" and that J.J. Abrams definitely won't be directing. "Warners and DC are committed to hiring a Black director to tackle what will be the first cinematic incarnation of Superman featuring a Black actor." Michael B. Jordan, a longtime fan-favorite candidate for the first Black Superman, appeared to rule himself out.
James Gunn's Superman movie
After James Gunn and Peter Safran took over the DCU, they decided to seriously shake things up and permanently change the hierarchy of power. For example, they decided to part ways with Henry Cavill, who had just reprised the role of Superman in "Black Adam" and was getting ready for some Man of Steel action. Now, Gunn and Safran will be headed in a totally different direction — in fact, they'll be heading back in time.
As it turns out, Gunn is writing a script about a young Clark Kent. According to Variety, it'll focus on his early days as a reporter, getting scoops, breaking news, and meeting characters like Lois Lane. We don't know if Gunn will direct the project or not, and we don't know who will be playing this version of the character. But whatever happens, we'll be interested to see where this new Super-project goes.
The Batman 2 – TBD
When "The Batman" hit theaters in 2022, fans walked away completely stunned and wondering one simple question: Was this the best Batman movie of all time? With its impressive box office and critical scores on sites like Rotten Tomatoes, it was definitely in the running, and it was only a matter of time before Robert Pattinson would don the bat-cowl yet again.
Well, shortly after the film became a massive success, Warner Bros. confirmed a sequel that would reunite the Bruce Wayne star with director Matt Reeves. As for the plot, we're still very much in the dark (knight). Will it be Barry Keoghan's Joker, who we briefly saw in the first film? Or will it be someone a little … cooler? Speaking with Collider, Reeves mentioned the possibility of a "grounded" Mr. Freeze, while Pattinson suggested to Vanity Fair that he'd like to see the Caped Crusader face off against the Court of Owls.
Venom 3 – TBD
Whenever Eddie Brock and Venom team up, it's box office gold. Combined, the original "Venom" and the sequel, "Let There Be Carnage," earned a whopping $1.4 billion at the global box office. So it only makes sense that Sony would want Tom Hardy back on the big screen, arguing with his gooey BFF and chomping down bad guys.
In April 2022, the movie studio went to CinemaCon and announced that "Venom 3" was indeed coming (via Variety), although no further details were released about the plot. So what might we see in the third film of the wildly popular franchise? Will we get to witness Venom meet up with his fellow antiheroes from Sony's Universe of Marvel Characters, such as Dr. Michael Morbius? Will he finally cross paths with Spider-Man? At this point, it seems everything is on the table, and the possibilities are as endless as the multiverse itself. However, we do know that the woman overseeing all this Marvel madness will be Kelly Marcel. She wrote and produced the previous two "Venom" movies, and in addition to scripting and producing this third installment, she'll also be directing this time around (via Deadline).
Supergirl – TBD
Word that a new "Supergirl" movie was in the works broke back in 2018 when it was revealed that Oren Uziel ("The Cloverfield Paradox") had been placed on screenplay duty. The film was "tentatively expected to start production in the first quarter of 2020," Forbes reported, but the project ran into setbacks. Michael Shannon reportedly showed interest in returning as Zod for "Supergirl," but insiders were claiming that Warner Bros. had changed its stance and wanted to concentrate on Superman, instead. When The CW confirmed that it was bringing its "Supergirl" series to an end soon after, everything looked bleak for the character, but we now know that things were still very much moving along behind the scenes.
In February 2021, director Andy Muschietti used Instagram to confirm that a new Supergirl was coming to the big screen in the near future (assuming the project doesn't eventually wind up going the way of "Man of Steel 2," "Wonder Woman 3," and "Batgirl"). She'll appear in his upcoming DC film "The Flash" before her own movie. Muschietti was tasked with casting the new version of the Kryptonian hero, he told Deadline. "I saw more than 400 auditions. The US, Argentina, Brazil, Mexico, Colombia. The talent pool was truly amazing, and it was very hard to make a decision, but we finally found an actress who was destined to play this role." That actress is Sasha Calle, best known for her work on "The Young and the Restless." The up-and-comer has the approval of former Supergirl Melissa Benoist, as an Instagram exchange between the pair has revealed.
One Punch Man – TBD
"One Punch Man" started its life as a webcomic before becoming one of the very best anime series ever made. As for the plot, the show focuses an incredibly bored superhero named Saitama. Why's he bored, you ask? Because he's so powerful that he can defeat any villain with a single punch, and where's the challenge in that? In fact, as his creator, ONE, put it to ComicBook.com, "The only obstacles he faces are mundane things, like running short of money." Sick of easily beating up bad guys, Saitama is desperate to find a worthy challenge — someone who can take a shot and keep on coming.
Chances are good he'll meet his match in Sony's upcoming live-action adaptation. Deadline reported in June 2022 that the studio was hiring Justin Lin — most famous for his work on the "Fast & Furious" franchise — to direct, with a screenplay courtesy of Scott Rosenberg and Jeff Pinkner, the brains behind "Jumanji: The Next Level" and "Venom." While American adaptations of anime have taken a lot of well-deserved criticism (we're looking at you "Ghost in the Shell" and "Last Airbender"), we have a lot of faith in Justin Lin. After all, he's the man who gave us one of the best "Star Trek" movies with "Star Trek Beyond" and one of the best "Fast & Furious" characters with Han Lue, so we think his "One Punch Man" will be a knock out.
Untitled MCU X-Men movie – TBD
When The Hollywood Reporter sat down with Disney CEO Bob Iger following his company's takeover of Fox in 2018, he made it clear the Kevin Feige was being given unfettered access to the newly acquired X-Men characters. "It only makes sense for Marvel to be supervised by one entity," Iger said. Feige revealed that Marvel was "developing a film around mutants" at Comic-Con the following year (via MovieWeb), and fans have been speculating about how and when X-Men might start showing up in the MCU ever since. We're still waiting for that to happen (if you exclude Elizabeth Olsen's Scarlet Witch, whose mutant status remains up in the air), but the groundwork is being laid.
Disney+ series "The Falcon and the Winter Soldier" introduced us to the crime-ridden island city of Madripoor, which has long been a hub of mutant activity in the comics. Marvel launched a tongue-in-cheek Madripoor tourism website during the show's run, which initially contained numerous X-Men Easter eggs, including a reference to Mystique. The nods were reportedly removed after fans noticed them and they started to gain attention.
So, when can we expect to see mutants in the MCU? When Kevin Feige gave an update to Collider in early 2021, he said that the assimilation of the X-Men into the MCU is being "heavily discussed" and that the studio has "a good feeling of where it's going and when it's going, but that all remains to be seen."
The Metal Men – TBD
DC's shapeshifting superhero team the Metal Men isn't particularly well known outside of comic book circles, but that's set to change in the not too distant future. According to The Hollywood Reporter, Ron Clements and John Musker (who worked on classics like "The Little Mermaid" and "Aladdin" during a long stretch at Disney together) are spearheading an animated feature film based on the property. "Clements and Musker are producing and have written the treatment for the film, which they are eyeing to direct," the Hollywood trade's senior film writer Borys Kit revealed. "The duo have teamed up with Celeste Ballard, a writer who worked on 'Space Jam: A New Legacy.'"
The Metal Men were given a shiny upgrade in 2019 when they appeared in a 12-issue limited series, but the characters date back to the early 1960s, when Robert Kanigher and Ross Andru (two late DC legends most famous for their work on "Wonder Woman" titles) came up with the idea. In the comics, the Metal Men are the creations of William Magnus, a mercurial robotics engineer who's straddled the line between good and evil over the years. At one point, he was in love with Platinum, the only female member of the original group (a redhead named Copper was added in 2007's "Superman/Batman" #34). This isn't like Tony Stark falling for a member of his Iron Legion — the Metal Men are 100% sentient, each with a unique personality.
Night Wolf – TBD
Kevin Hart is gearing up to star in his own superhero movie, but his character in the upcoming action comedy "Night Wolf" won't have any powers. The film is being described as a "Meet the Parents"-style caper in which Hart discovers that his future father-in-law moonlights as a crime fighter named Night Wolf. "I instantly fell in love with this pitch about an everyday guy who is meeting his in-laws for the first time and unwittingly discovers his dad-to-be is secretly a superhero," Hart said (via Deadline).
Hart will be in familiar hands — regular collaborator Tim Story has been hired to direct, per Deadline. "Tim was our first choice for this project," Adam Fogelson, chairman of STXfilms (who purchased the script from "Detective Pikachu" scribes Dan Hernandez and Benji Samit), said in a statement. "His skill with both comedy and action, along with his long history of working with Kevin on both "Ride Along" films, both "Think Like a Man" films, and many of Kevin's comedy standup event films made him uniquely suited for this material." Story is also no stranger to the superhero genre, having helmed 2005's "Fantastic Four" and 2007's "Rise of the Silver Surfer."
Story and Hart aren't the only ones reuniting here. The actor has a fruitful history with STX, having starred in the unexpected box office hit "The Upside" for the studio. STX and Hart reportedly have two more feature films in development; a rom-com and a body-switching comedy.
Spider-Man: Into the Spider-Verse all female spinoff – TBD
Sony has not only greenlit a sequel to "Spider-Man: Into the Spider-Verse," the studio's animation division is also working on a spinoff featuring the female heroes of the "Spider-Verse." According to The Hollywood Reporter, Lauren Montgomery (director of DC animated movies "Batman: Year One" and "Superman/Batman: Apocalypse") is in line to helm the film, which sources say will be written by Bek Smith. Smith is currently rewriting a "Lego" project over at Warner Bros. and has also been utilized by Marvel, who hired her to tweak "Captain Marvel" late into production.
Studios appear to have finally realized that handing female-centric movies over to female filmmakers makes sense, and that's exactly what's happening here. But which female Spider-people are going to be involved? "Spider-Man: Into the Spider-Verse" paved the way for characters from across all Marvel dimensions to get involved, so who can we expect to see take center stage? The lead will likely be Hailee Steinfeld's alternate universe Gwen Stacy, but chances are we'll also get to see a lot more of Peni Parker.
Voiced by Kimiko Glenn ("Orange Is the New Black"), Peni Parker was definitely one of the lesser-known characters in "Spider-Man: Into the Spider-Verse." She was introduced in 2014 during "Edge of Spider-Verse" #5, but the Peni we saw onscreen was a lot more kawaii than the comics version. The fact that they went full-on anime with the visuals actually went down well with audiences, however, so we can expect more of the same when this spinoff drops.
Invincible – TBD
A movie based on Robert Kirkman's "Invincible" was first announced back in 2017, when The Hollywood Reporter revealed that Universal had tasked Seth Rogen and Evan Goldberg with writing and directing an adaptation. The childhood friends and frequent collaborators entered into the superhero genre with "The Green Hornet" back in 2011, and that didn't end particularly well. They've had more success in recent years (both are executive producers on "The Boys"), and they apparently have some huge plans in store for "Invincible," the story of super-powered teenager Mark Grayson.
When Goldberg spoke to Mashable about "Invincible" in 2018, he said that he and Rogen had "been given a universe where we can really go nuts, and thanks to how Kirkman has written the comics we can kill off people, we can do insane things that you just would not be given the opportunity to do, I imagine, with a Marvel or a DC film." His clear enthusiasm for the project had everyone excited, but a couple of years would pass with no news on how it was progressing. Fans were starting to worry that the film had been replaced with the "Invincible" animated series, but in 2021, Kirkman confirmed that they will actually exist side by side. "Those two things are still very much happening concurrently," he told Entertainment Weekly. "There've been 'Spider-Man' animated series and 'Spider-Man' movies at the same time. So, I think we're in good company." Rogen and Goldberg remain attached.
Red Sonja – TBD
Hollywood made a movie based on Robert E. Howard's Red Sonja in the mid-1980s, and it didn't go down particularly well. Richard Fleischer's "Red Sonja," which starred statuesque Danish actress Brigitte Nielsen, was roundly hammered by critics and quickly forgotten, but there's one man on a mission to bring the She-Devil with a Sword back to the big screen. In 2018, The Hollywood Reporter revealed that Millennium Films CEO Avi Lerner was plotting a new Red Sonja film with Bryan Singer in the director's chair, a move that raised eyebrows across Tinseltown — the fact that he was poised to make a cool $10 million from Millennium while facing scrutiny for both sexual misconduct and irresponsible on-set behavior didn't sit right with many.
Lerner decided to stick by Singer initially ("In America, people are innocent until proven otherwise," the controversial producer told Variety), but production was halted indefinitely in early 2019 amid the growing backlash: "The project is not on the slate at the moment," a spokeswoman from the studio told Deadline. Later that year, Millennium revealed that "Red Sonja" was back on, with non-binary writer-director Joey Soloway ("Transparent") taking the reins from Singer. Tasha Huo, showrunner and executive producer on Netflix's animated "Tomb Raider" series, has provided the script. "I have loved 'Red Sonja' forever, and I feel so honored to help shepherd her story and start this cinematic journey," Soloway told The Hollywood Reporter. "I can't wait to collaborate with Tasha on this vision."
But who's going to play the titular sword-wielding hero? Well, Hannah John-Kamen of "Ant-Man and the Wasp" fame was originally set to step into Brigitte Nielsen's shoes, although now it seems like she's backed away from the project. So we're still waiting to see who takes up the title role.
Mega Man – TBD
In 2018, Capcom (via IGN) revealed that Fox was developing a live action movie based on "Mega Man," the classic video game franchise about robotic superheroes that dates back to the late '80s. The press release said that the upcoming "Mega Man" film would "appeal to a diverse audience, including not only game players but action movie fans as well, with an adaptation that maintains the world of the "Mega Man" games, while incorporating the grand production and entertainment value that Hollywood movies are known for."
The franchise has expanded significantly since that first side-scroller dropped for the NES back in 1987. Dozens of video game sequels have come and gone, and there was a short-lived animated "Mega Man" TV series that aired in the mid-'90s, so there's plenty to draw from. Hollywood has a terrible record when it comes to adapting video games, but fortunately for "Mega Man" fans, the film appears to be in safe hands. "'Mega Man' was the first Nintendo video game I ever played," Ariel Schulman (who will co-direct with his "Project Power" collaborator Henry Joost) told IGN during Comic-Con@Home in 2020, confirming that the film was still happening. "I like that he's an underdog hero. Both of us are deeply fascinated by robotics and the future of automation, for better and for worse."
"Project Power" scribe Mattson Tomlin is also penning the "Mega Man" screenplay, Joost confirmed. "We are super excited about it," the director said. "I can't say all that much right now, but it's a project very near and dear to our hearts and we're psyched."
Laura – TBD
The fact that Oscar nominations came up when director James Mangold and Hugh Jackman sat down to discuss "Logan" with The Hollywood Reporter highlights just how well this Wolverine solo outing was received. Jackman nailed his final appearance as the titular mutant, but viewers were also left raving about the performance of his young co-star Dafne Keen, who secured her part in the movie with a fiery — and fully improvised — audition.
Keen impressed as Logan's clone/"daughter" Laura, aka X-23, and Mangold revealed that the success of Patty Jenkins' "Wonder Woman" has brought a solo outing for the character closer to reality. "That film only solidifies more for studios that there's less to fear with a female protagonist," he said. "The more that keeps getting hit home, that ends up giving me more space turning around and going, 'Well, here we are with a female protagonist. That's incredible. And what are we going to do with her?' And that's where we are with that right now, dreaming."
THR also reported that Craig Kyle (who created the character Laura for "X-Men: Evolution" and recently worked on "Thor: Ragnarok") is working alongside Mangold on a treatment for the spinoff, but Jackman will not be involved. "No, I won't be a producer on a Laura sequel," he confirmed. "But I will be lining up on the Thursday night at 10 PM to watch it, though. She's just phenomenal."
Prodigy – TBD
There are a number of different Millarworld properties in various stages of development at Netflix right now, but the one that Mark Millar himself is most excited about is "Prodigy." How do we know? Because the comic book scribe created the character after Netflix bought the rights to all of his works, with a live-action adaptation in firmly in mind. "The entire Millarworld library Netflix acquired when they bought our company last year has a crazy number of franchises, but I wanted to do one that genuinely topped them all," Millar told Deadline. "I wanted to create the character that outshines everything else I've ever done, and that's Edison Crane."
The star of the "Prodigy" series, Edison Crane is about as brilliant as you can get. CBR called him "a new kind of genius superhero" in its review of "Prodigy" #1, the kind of smarts you might get if you "blended the minds of Bruce Wayne, Reed Richards, Tony Stark and T'Challa." He's a Nobel Prize-winning scientist and an Olympic-level athlete to boot, but his true passion lies in the occult. The film will likely focus on Crane doing what he does best (solving problems for hapless governments), but don't be surprised to see some supernatural elements.
Michael B. Jordan has been linked to the lead role, but there's nothing official on casting just yet. According to a Discussing Film exclusive, "Eternals" writers Matthew and Ryan Firpo have been hired to pen the screenplay.
Static Shock – TBD
A movie based on Black teenage superhero Static is being fast-tracked according to The Hollywood Reporter, which revealed that there's "an urgency and agency surrounding it" in a March 2021 exclusive. Real name Virgil Hawkins, the character was created by Milestone Media, a DC-affiliated company founded by a group of Black comic book writers and artists in the early '90s. He's best known as the main character in the Emmy-winning cartoon series "Static Shock," a cult hit from the early 2000s that "was noteworthy for being the rare animated show to be headlined by a Black character," The Hollywood Reporter said.
Comic book writer and filmmaker Reginald Hudlin (who announced the project during DC FanDome in 2020) is producing the film with "Black Panther" star Michael B. Jordan and his company, Outlier Society. "I'm proud to be a part of building a new universe centered around Black superheroes; our community deserves that," Jordan told The Hollywood Reporter. "Outlier Society is committed to bringing to life diverse comic book content across all platforms, and we are excited to partner with Reggie and Warner Bros. on this initial step."
Hudlin is widely known as a producer (his credits include the likes of "Django Unchained" and Chadwick Boseman's "Marshall"), but he's also a director. He helmed the Disney+ movie "Safety" in 2020, and he's apparently drafted in a writer who did some work on the football drama. According to The Hollywood Reporter, screenwriter Randy McKinnon is currently working on the "Static Shock" script.
Mystery Girl – TBD
Tiffany Haddish signed a deal to produce content with Netflix in 2018, and it proved to be a mutually beneficial partnership, as she scooped her first ever Grammy Award for her stand-up comedy special "Black Mitzvah," released the following year. She also voiced Tuca in the streaming giant's popular animated sitcom "Tuca and Bertie," but her biggest Netflix project to date is still to come. In March 2021, Deadline exclusively revealed that the actress had agreed to star in an adaptation of Dark Horse comic "Mystery Girl," the story of an outcast "street psychic" by the name of Trine.
A resident of Los Angeles, Trine has a special gift that she can neither explain nor begin to understand. She instantly knows everything there is to know about a person the second she meets them, from the trivial things to the stuff they want to keep secret at all costs. It's made her extremely unpopular, but there's one LAPD officer who sees the value in her curse. The film will see her team up with said cop to help him solve a case he's been working on, but things don't go to plan — the unlikely duo is accused of murder and must prove that they've been framed. They set out to find the real killer and, in doing so, begin to unravel the truth about Trine's origins.
Haddish will co-produce the picture under her label She Ready Productions, and McG ("Terminator Salvation," "The Babysitter") will direct.
Starlight – TBD
Writer Mark Millar described "Starlight" as "'Flash Gordon' meets 'The Dark Knight Returns'" and "Buzz Lightyear meets 'Unforgiven'" when he spoke to The Hollywood Reporter ahead of the comic's release in 2013, so that ought to give you some idea of what to expect when this cosmic hero comes to the big screen in the near future.
It's the tale of the fantastically named Duke McQueen, who saved an alien world from destruction but received no thanks for it when he arrived back on Earth. Nobody on his home planet believed his story, and he simply fell into a regular life. The plot picks up many years later, when McQueen's kids have flown the nest and his wife has passed on. Life has become a monotonous rut for old Duke when a boy from the alien planet he once saved shows up and offers him the chance to return to space. "That old, sparky, Buster Crabbe-era rocket ship comes back and needs him for one last adventure," Millar said.
According to Deadline, sought-after British filmmaker Joe Cornish has been tasked with writing and directing "Starlight," and it won't be the first picture he's pulled double duty on. Cornish burst onto the scene with gritty sci-fi action film "Attack the Block" back in 2011, and he's been slowly building a solid rep in Hollywood ever since, earning writing credits on the likes of "The Adventures of Tintin" and "Ant-Man" and directing the fantasy flick "The Kid Who Would Be King." Disney subsidiary 20th Century Studios is producing.
Ultraman – TBD
Many Netflix users became acquainted with Ultraman in 2019 when a new anime series featuring the classic, kaiju-fighting Japanese superhero dropped on the platform. They're going to be seeing more of him in the near future because the streaming giant has a CGI "Ultraman" feature in the pipeline, a collaboration with Tsuburaya Productions. Emmy-winning animator Shannon Tindle has co-written the script with Marc Haimes, and he's set to co-direct the film with John Aoshima (all three worked on the Oscar-nominated "Kubo and the Two Strings"). The project is "a dream come true" for Tindle, who's come up with "an original story inspired by my love for Eiji Tsuburaya's Ultraman," he told Variety.
This version of the character is a baseball star named Ken Sato, whose tenure as Ultraman is complicated by the fact that he's chosen to raise his longtime foe's child as his own. He's forced to balance a baby kaiju with his hero duties, all while trying to reconnect with his father. It's a story that Tsuburaya CEO and chairman Takayuki Tsukagoshi is fully on board with. "'Ultraman,' since it was created, has charmed many people around the world, and Shannon Tindle is one of those people," Tsukagoshi said. "I am delighted that families around the world will be able to watch Shannon and his team's vision for 'Ultraman' on Netflix and foster feelings of courage, hope and kindness."
The voice cast will consist of both Japanese and Western actors, Variety confirmed.
Nightwatch – TBD
In 2017, Jeff Sneider of Meet the Movie Press (via ComicBookMovie) claimed that Sony were developing yet another "Spider-Man" spinoff feature, this one based on relatively obscure character Nightwatch. Debuting in 1993's "Web of Spider-Man" #97, Nightwatch (aka Dr. Kevin Trench) was initially disregarded as a "Spawn" ripoff by many, due to his similar costume and the fact that "Spawn" creator Todd McFarlane had just left Marvel. But that isn't stopping Nightwatch from getting his own movie at Columbia, whose parent studio Sony continue to mine the "Spider-Man" back catalogue in search of hidden gems.
Nightwatch has been subject to some retconning over the years, but the origin story we're likely to see onscreen involves Dr. Trench witnessing a masked man die fighting some terrorists. When Trench removes the dead man's mask, he is looking at an older version of himself. Panicking, he steals the suit and flees to a desert island, but eventually takes it as his own and becomes a vigilante.
Booster Gold – TBD
He's one of the most outlandish superheroes on the DC roster, though director-producer Greg Berlanti believes that audiences are ready to meet Booster Gold, a vain man from the future who illegally obtains a time machine and travels to the present day in pursuit of a celebrity lifestyle. The DCU landscape has changed dramatically since news of this project first leaked, with Warner Bros. now placing less emphasis on the shared universe side of things. Luckily for Berlanti, he never intended to link Booster Gold to other DC movies.
"As of right now we have no connective tissue to those worlds," he told Vulture in 2016. Two years passed before Berlanti offered an update, telling TheWrap that "Booster Gold" was "still in development with DC" as of March 2018, adding, "They're trying to figure out both the distance that we still have to travel and how we want to execute it; how it's going to fit into their greater landscape." Things went quiet again after that, but in May 2019 the movie's writer Zack Stentz ("Thor," "X-Men: First Class") revealed that he had submitted his screenplay.
"I can tell you that a script has been turned in that the director and producer, Greg Berlanti, has proclaimed himself to be very happy with," Stentz told The Fanboy Podcast. "And it's something that's ready to go, but DC and Warner Bros. would need to give the greenlight to it. The ball is in their court."
Harbinger – TBD
Created by former Marvel editor-in-chief Jim Shooter and released as part of Valiant's launch in 1992, the "Harbinger" series follows teenage hero Peter "Sting" Stanchek, the only harbinger (a race of evolved superhumans with psionic powers) with abilities equal to the story's big bad, a villainous tycoon named Toyo Harada. After many delays, including the film moving from Sony to Paramount, it now looks like the film is gaining momentum.
In February 2022, Deadline reported that Wes Ball of the "Maze Runner" series is set to direct, and that the script is being written by Andrew Lanham of "Shang-Chi and the Legend of the Ten Rings" (along with Ball and Josh Friedman). Early on, there were rumors that Noah Centineo ("To All the Boys I've Loved Before") and Dylan O'Brien ("The Maze Runner") were circling the part of Stanchek, but Deadline says that no actors are being considered in the moment as "Harbinger" is still a work in progress.
Hourman – TBD
DC has been trying to get an "Hourman" project off the ground since at least 2013, when The Hollywood Reporter revealed that The CW was planning on bringing the character to the small screen. Michael Caleo ("The Family") was attached as writer, but the series never materialized. The network would end up introducing the character to its universe of DC characters (popularly known as the Arrowverse, after the show that started it all) years later during the first season of "Stargirl." In fact, viewers got to meet two versions of the character — original Hourman and Justice Society of America co-founder Rex Tyler, portrayed by superhero scion Lou Ferrigno Jr., and his son Rick Tyler, brought to life by up-and-comer Cameron Gellman.
Gellman will suit up as Hourman again for "Stargirl" Season 2, but he's going to have some competition. According to Deadline, Warner Bros. is now developing an "Hourman" movie. According to the Hollywood trade, co-scribes Gavin James and Neil Widener (who are also penning a "Hot Wheels" movie for the studio) are working on the screenplay. Chernin Entertainment, the company behind the "Planet of the Apes" reboots, will make its first foray into the superhero genre as co-producers. There's no word on which version of Hourman we'll be seeing, but both Rex and Rick Tyler get their powers from the same place — Miraclo, a chemically engineered super-vitamin developed by Rex that grants the user numerous special abilities for the span of a single hour.
Jackpot – TBD
Marvel superhero Jackpot made her comic book bow in Spider-Man's "Brand New Day" relaunch in 2007, debuting shortly after Mephisto's meddling left Peter Parker and lifelong love Mary Jane Watson separated. Many readers believed that Jackpot was Mary Jane in disguise (MJ's famous line, 'Face it Tiger, you just hit the jackpot,' seemed to be a dead giveaway), but the woman behind the mask was actually geneticist Sara Ehret, who accidentally gave herself super strength while trying to formulate a cure for Parkinson's disease. After a short stint as an Avengers Initiative-sanctioned superhero, Ehret turns her back on crime fighting and passes her mantle to the inexperienced Alana Jobson. When her replacement dies on the job, a guilt-ridden Ehret resumes her duties as Jackpot.
Will Sony stay true to the source material? According to Sanford Panitch, president of Columbia Pictures, they will. "We're focused on being faithful to the comics," he told Variety. "Spider-Man connects to a lot of characters. There are villains, heroes and antiheroes, and a lot are female characters, many of whom are bona fide, fully dimensionalized, and utterly unique." There's no word on who's in contention to play the fiery redhead, but we know who's writing the script. It turns out that "Arrow" co-creator Marc Guggenheim has been quietly developing the "Jackpot" screenplay since the project was first announced, as he explained to ComicBook.com in May 2020. "It's a little deceptive," Guggenheim said. "I've been working on 'Jackpot' for two years now."
Green Hornet and Kato – TBD
Classic crime fighting duo the Green Hornet and Kato are coming back to the big screen courtesy of Universal, which has partnered with Amasia Entertainment for a brand new reboot. Amasia was co-founded by Bradley Gallo and former Marvel Studios president Michael Helfant, who's a massive fan of the '60s TV series starring Van Williams as Britt Reid (aka the Green Hornet) and Bruce Lee as Kato, the masked superhero's loyal sidekick. "I loved everything about it," Helfant told Variety after his company won the film rights in early 2020. "The Green Hornet, Kato, and of course, the Black Beauty. They were the coolest!"
Helfant revealed that he tried to option the property when he was still at Marvel, but he's more than happy to be working with Universal on his adaptation, seeing as the studio was behind the "Green Hornet" movie serials of the 1940s. "With Universal, it feels like we are merging the past and the future, creating a contemporary version of the franchise that is fresh and exciting while respecting its long legacy and history," he said in a statement (via Variety). The 2011 reboot starring Seth Rogen and Jay Chou was handled by Sony, and that didn't exactly work out well ⁠— the action comedy bored critics and disappointed big time at the domestic box office. No word yet on who will star in this latest version, which has been given the title "Green Hornet and Kato." However, we do know that David Koepp ("Jurassic Park," "Mission: Impossible") will be writing the screenplay. Deadline has also reported that Leigh Whannell ("The Invisible Man," "Upgrade") will be directing.
Heroes & Villains – TBD
In a rare move, a resurgent MGM gave the green light to a wholly original superhero movie in 2020, putting its faith in up-and-coming filmmaker David Robert Mitchell. The writer-director announced himself in a big way with critically-acclaimed 2014 horror hit "It Follows," and while his follow-up feature, the Los Angeles-set neo-noir conspiracy thriller "Under the Silver Lake," didn't fare quite as well with the critics when it hit cineplexes in 2018, his reputation has remained intact. Mitchell has won plenty of praise for his willingness to defy genre conventions in his films, and that's reportedly what he's going to do with his upcoming superhero movie, "Heroes & Villains."
According to The Hollywood Reporter, Mitchell's "Heroes & Villains" will offer viewers "a new take on superheroes" and is being described as a "genre-blending and genre-bending" experience. Mitchell will direct from his own screenplay, and he's also signed on to produce alongside Jake Weiner and Chris Bender of Good Fear Content. Sources suggest that he's almost ready to begin the casting process, but plot details remain scarce at this early stage. There's no word on an estimated release date, either — "Heroes & Villains" is just one of many properties that MGM has acquired since Michael De Luca was revealed as the studio's new chairman in January 2020.
Super High – TBD
They've shared some memorable scenes on "Brooklyn Nine-Nine," and now, Andy Samberg and Craig Robinson will hit the big screen together in what is being described as a weed superhero comedy. The film is called "Super High," and the MacGuffin is a special strain of marijuana that gives those who smoke it super powers. New York Times best selling author Adam Mansbach (writer of 2016 Barack Obama biopic "Barry") is penning the screenplay based on a story that he dreamed up with Shamier Anderson, the actor best known for playing Agent Xavier Dolls on the supernatural Western series "Wynonna Earp."
The pitch sparked a feisty bidding war that New Line Cinema ultimately won after it agreed to a seven-figure sum, according to Deadline. Anderson (who will also act as executive producer) said that it was "a long time coming" in a celebratory Instagram post. Also joining the cast is rapper and actor Common, who will produce alongside his co-stars, Samberg and Robinson. There's no director attached as of yet, and it's too early for production dates, but this one is definitely in the pipeline — there's a "production commitment" included in the deal, Deadline confirmed.
Black Cat – TBD
Felicia Hardy (aka Black Cat) has been a longtime favorite among Spider-Man fans, but the character is yet to be fully explored on film. Felicity Jones played her briefly in "The Amazing Spider-Man 2," though she didn't get the chance to transform into Marvel's cat burglar during the Andrew Garfield-led sequel. There were plans to bring Black Cat to the big screen as part of a double act with mercenary Silver Sable in a film titled "Silver and Black," but Sony ultimately decided that they deserved their own standalone features. "We believe Black Cat is enough of her own character with a great backstory and a canon of material to draw from to justify her own film," executive Sanford Panitch told Variety.
Outside of some pretty cool fan-casting, there's been no word on who Sony might enlist to play Silver Sable, but Felicity Jones has been talking up the idea of returning as Black Cat. "[What] I always liked about that character was the physicality," she told Collider in a January 2021 interview. "I thought it would be amazing to explore that side of the character. Black Cat has that incredible way of moving and that's what made me really excited about it. I mean, I think it's a fab role and, yeah, it would be amazing to do." Director Gina Prince-Bythewood was set to helm "Silver and Black" before it was pulled, and she will remain aboard the individual projects as a producer.
The Great Machine – TBD
Brian K. Vaughan and Tony Harris' Eisner Award-winning comic "Ex Machina" is finally coming to the big screen. New Line Cinema came to an agreement over a movie adaptation back in 2005, but it never got past the development stage. However, The Hollywood Reporter revealed in 2020 that the rights ultimately reverted back to the co-creators, who signed a new deal with Legendary Entertainment. The same outlet later confirmed that "Star Wars" actor Oscar Isaac had been tapped to star in the film, which is being released under the name "The Great Machine" to avoid confusion with Alex Garland's 2014 film "Ex Machina," which Isaac also starred in.
The decision to change the title was actually taken before Isaac came aboard, with execs opting to go with the name of the main character instead. "Great Machine" is the moniker used by Mitchell Hundred, whose powers allow him to communicate with all manner of mechanical devices. In the world of the comic, which debuted in 2004 via DC's WildStorm imprint, Hundred emerges as the world's first superhero during the 9/11 attacks, using his gifts to save countless lives. He's then elected mayor of New York City for his efforts. "The plot for the feature will revolve around Hundred dealing with a threatened political career when the source of his powers returns to claim its debt," The Hollywood Reporter said.
Isaac is a producer on the film, as is Vaughn. Anna Waterhouse and Joe Shrapnel ("Seberg") are writing the script.
Nova – TBD
There have been whispers of a standalone "Nova" movie since 2019, with many suspecting that we'd eventually see Richard Rider show up in the MCU. However, there are two different versions of Nova, and it appears as though we'll see both of them pop up in the Marvel Cinematic Universe at some stage.
When Kevin Feige sat down with ComicBook.com in early 2021, the Marvel supremo was asked if it was Richard Rider or Sam Alexander (his newer successor) that he had in mind when it came to introducing Nova, and he answered, "Well, yes and yes." Whether Nova will debut in a standalone feature or be introduced via another project remains unclear, but we know that Marvel has been trying to work at least one version of the character into the MCU for some time. According to Feige, he was in the "earliest drafts" of "Guardians of the Galaxy," and the powerful cosmic hero was almost a part of "Avengers: Infinity War," Christopher Markus told ComicBook.com. The screenwriter confirmed that it would've been the Richard Rider version of Nova. "In this conception, he would be the herald, not unlike the Hulk."
Nemesis – TBD
In January 2018, Warner Bros. executive Sue Kroll announced that she was parting ways with the studio after 24 years of service. As revealed by The Hollywood Reporter, the long-serving marketing chief intends to go it alone, and her fledgling production company Kroll & Co. Entertainment has some pretty exciting projects in the pipeline. Much of the focus has been on her planned reboot of classic sci-fi show "The Six Million Dollar Man," but of more interest to superhero movie fans is the adaptation of Mark Millar's "Nemesis."
"What if Batman was the Joker?" That was one of the taglines that Millar was playing with when he and artist Steve McNiven sat down to discuss "Nemesis" (released through Marvel's Icon imprint) with CBR in 2009. "Nemesis is a reversal of the Bruce Wayne or Tony Stark archetype," the revered scribe explained. "What if this genius billionaire was just this total s***, and the only thing that stood between him and a city was the cops? It's Batman versus Commissioner Gordon, in a weird way, or maybe a super-villain version of 'Se7en.' A billionaire anarchist up against ordinary people."
Studios were apparently ready to purchase the rights to "Nemesis" before it had even been released, though a movie has yet to materialize. But now, we know that Henry Joost and Ariel Schulman ("Project Power") will be directing from a script written by Oscar-winning scribe Emerald Fennell ("Promising Young Woman").
Green Lantern Corps – TBD
A lot of noise was made about the upcoming "Green Lantern Corps" movie at Comic-Con 2018, most of it by Geoff Johns. The DC man told those in attendance (via IGN) that the script he'd turned in was "a complete re-imagining" of the story we saw in 2011's "Green Lantern," the Ryan Reynolds-led flop that's widely considered one of the worst superhero movies ever. A summer 2020 release was projected, but despite all the buzz surrounding the reboot, things progressed painfully slow behind the scenes. While we got the usual casting rumors ("American Gods" star Ricky Whittle told SyFy that he'd "had conversations" with Warner Bros. about playing John Stewart, while Tom Cruise was reportedly the frontrunner for the role of Hal Jordan at one stage), it was all pretty quiet on the Green Lantern front until HBO Max announced that it had ordered a "Green Lantern Corps" series.
Naturally, news of the "Green Lantern Corps" TV show (which is being written by Seth Grahame-Smith, who co-penned "The Lego Batman Movie," and Marc Guggenheim, who worked on Reynolds' "Green Lantern") led fans to assume that the new movie was no longer happening, but that's apparently not the case. When The Hollywood Reporter revealed that Ava DuVernay's "New Gods" and "Aquaman" spin-off "The Trench" had been shelved by Warner Bros. in April 2021, it also confirmed that the "Green Lantern Corps" feature film was still being developed, despite the existence of the HBO series.
Dusk – TBD
Another hero who appears to be on her way to the Sony Pictures Universe of Marvel Characters, Cassie St. Commons is better known by the name Dusk, a Spider-Man character with supernatural powers. "Our sources have told us that Sony Pictures is currently developing a "Dusk" movie, set within the SPUMC," The Illuminerdi reports. "There is no timeframe for release or any talent attached yet." There's also been no confirmation on which version of the Dusk character will be coming to the big screen (the suit and mantle have been handed down multiple times, including to Peter Parker, who wore the Dusk outfit briefly as he attempted to clear his name), but the smart money is on Cassie St. Commons.
In the comics, Cassie is a goth student who gets the chance to audition for the superhero team the Slingers. It doesn't go well — she's asked to leap from one building to the next as part of her training, and falls to her death. Luckily, she'd been given the Dusk suit for her try-out, so when she dies, it's not the end. Cassie gets resurrected as the new Dusk, neither living nor dead, operating in the space between. She's brought back with psychic and teleportation powers, and she's able to manipulate shadows, which ought to look pretty impressive on screen. With various other women heroes scheduled to join the Spidey party, it seems Sony is planning an all-female team up.