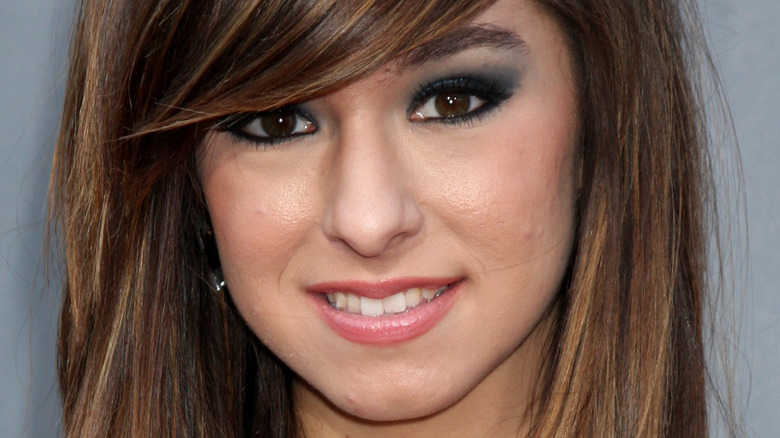 The following article includes mentions of addiction, mental health issues, and suicide.
We now live in a world where appearing on reality television is an actual career path, and there are countless reality TV personalities who are living well due to their time on the small screen. But that's not to say that all who appear on reality shows end up okay. In fact, a disproportionate number of reality television stars have tragically died young — many before the age of 30. And for each person on this list, there are many more reality stars who have sadly met the same fate. Tragedy has stricken across a multitude of reality sub-genres, and this list is a collection of people with unfulfilled potential.
While the following stars had varying degrees of fame, all of them gained at least some notoriety for appearing on television. Some starred on singing competition shows while others were a part of "Bachelor Nation," but no matter where they found their 15 minutes, the people on our list made their mark in some small way. At the same time, the following stories are proof that fame does not always equal happiness, as many of the stars on this list died from addiction and mental health-related causes. Here are 30 reality television stars who heartbreakingly died before they reached age 30.
Pedro Zamora from The Real World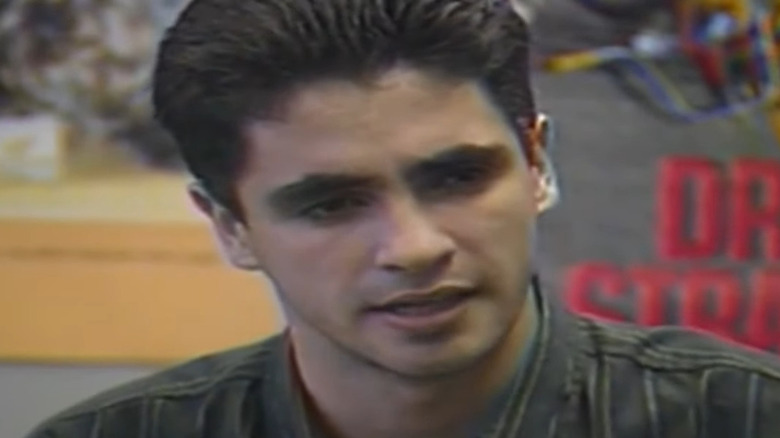 We had to start our list with "The Real World" star Pedro Zamora, because his legacy cannot be understated. On the 25th anniversary of his death, People even published a tribute to the late reality star, marking how he had a large impact on cultural views about the global HIV/AIDS epidemic, as well as the LGBTQ+ community. Per the outlet, Zamora's time on the groundbreaking show marked the first time someone diagnosed with HIV starred on reality TV (and honestly, there have not been many in the decades since). He rose to fame as a cast member of "The Real World: San Francisco," which aired in 1994, and there have been few reality stars who have matched his impact.
Zamora's appearance on reality TV led to many teachable moments for Americans, and some darn good television. His conflict with roommate David "Puck" Rainey was ranked number seven on TIME magazine's "32 Epic Moments in Reality-TV History," published in 2011, and his patience with educating people even had then-President Bill Clinton tuning in. "MTV is pushing the limits by bringing in a gay person and especially a person with AIDS, which is part of why I did it. That was part of the appeal for me," Zamora once told ET. "Even growing up, I never had anybody on TV like, 'Oh, he's a gay man like me. I can relate to him.'"
In November 1994, Zamora passed away at age 22, mere months after the end of his season of "The Real World," from AIDS-related complications (via People).
Willie Spence from American Idol
Willie Spence appeared on Season 19 of "American Idol," where he came in second place to Chayce Beckham. Roughly one year later, in October 2022, Spence tragically died after a car accident left him with insurmountable injuries, as reported by the New York Post. "I received very tragic news tonight. Sweet @williespenceofficial passed away in a car accident. Only 23 years old," show alum Katherine McPhee posted on her Instagram Stories. "Life is so unfair and nothing is ever promised. God rest your soul Willie. It was a pleasure to sing with you and to know you." According to WJCL 22 ABC, Spence crashed into a tractor-trailer after exiting a highway in Marion County, Tennessee.
Sadly, Spence's case is not the first time that a former "Idol" contestant has died in a car accident (though he is the only one under age 30). Rickie Smith Jr. — who made the top 12 way back in Season 2 — was killed at age 36 in a 2016 crash, wherein another driver was under the influence of alcohol, per Variety. Two years later, Season 3 finalist Leah LaBelle died at age 31 along with her husband, NBA player Rasual Butler, who lost control of their Range Rover while going well over speed limit, per NBC Los Angeles.
"We are devastated about the passing of our beloved 'American Idol' family member, Willie Spence," the series' Twitter account shared in a tribute. "He was a true talent who lit up every room he entered and will be deeply missed. We send our condolences to his loved ones."
Gia Allemand from The Bachelor
A disproportionate number of reality television stars have died by suicide, which arguably begets the question of whether reality TV is always beneficial for those who appear, and whether some shows are properly supporting the mental health of their alumni. Within "Bachelor Nation" alone, multiple contestants have died by suicide, including Julian Hug, who was 35, and Clint Arliss at age 34, per The San Diego Union-Tribune and Page Six, respectively. Meanwhile, Gia Allemand's August 2013 death was all over the news for days as she clung to life in the hospital following her suicide attempt, leaving fans hoping for the best.
Allemand was a dance instructor who appeared on Jake Pavelka's season of "The Bachelor," the show's 14th season. She also appeared on multiple seasons of "Bachelor Pad," which has since morphed into "Bachelor in Paradise." Per ABC News, a New Orleans police report revealed that Allemand's suicide occurred after a nasty fight with her boyfriend, NBA player Ryan Anderson, whom she believed to have cheated and who reportedly said he no longer loved her. She was later put on life support at a nearby hospital, but sadly passed away a couple of days later at the age of 29.
"The entire Bachelor family is tremendously saddened by the tragic passing of our friend, Gia," said "The Bachelor" creator Mike Fleiss in a statement (via CNN). "She was truly a sweet and generous soul. This is a devastating loss for anyone who ever knew her."
If you or someone you know needs help with mental health, please contact the Crisis Text Line by texting HOME to 741741, call the National Alliance on Mental Illness helpline at 1-800-950-NAMI (6264), or visit the National Institute of Mental Health website.
If you or anyone you know is having suicidal thoughts, please call the National Suicide Prevention Lifeline​ by dialing 988 or by calling 1-800-273-TALK (8255)​.

Christina Grimmie from The Voice
Though it thankfully does not happen often, there have been more than a handful of notable incidences of overzealous fans and stalkers taking the lives of famous people. It has happened to worldwide idols like John Lennon and Gianna Versace, as well as up-and-comers like actor Rebecca Schaeffer. Sadly, this trend seems especially common amongst fans of musicians — take Pantera guitarist Dimebag Darrell, for example — perhaps because of their high-level of interaction with fans at their concerts. And it was following a concert that "The Voice" contestant Christina Grimmie was murdered at the tender age of 22. "I am in tears and absolutely shocked. We spent an amazing month on tour with her & she radiates nothing but love. So sad," tweeted fellow singer Rachel Platten.
While Grimmie's murder was frontpage news, it got somewhat overshadowed by the Pulse nightclub mass shooting, which happened only two days later and in the exact same city of Orlando, Florida. Still, plenty of fans mourned Grimmie, who had a promising career ahead of her after coming in third in Season 6 of "The Voice." Grimmie was shot while signing autographs after a gig at The Plaza Live on June 10, 2016, and according to the Orlando Sentinel, fans have returned to the site every year since to honor her memory.
Grimmie's killer, Kevin James Loibl, fired his gun at Grimmie as she went up to him for a hug. He was then tackled to the ground by her brother, but ultimately turned the gun on himself and died before police could land on the scene.
Simone Battle from The X Factor
From one singing competition show to another, here is yet one more tragic case of a talented young person dying far too young. Simone Battle appeared in bit parts on television shows such as "Zoey 101" and "Everybody Hates Chris," but gained national attention when she was a contestant on the first season of the American version of "The X Factor" in 2011. Though she did not make it all the way, Battle was a standout competitor and made it to the first week of live shows before being cut. After her success on the show, she joined the girl group G.R.L., which was created to take the place of Robin Antin's original group, The Pussycat Dolls, per CNN.
Battle performed with G.R.L. from 2012 until her death in 2014, and the group had been on an upswing with a recent performance on "Good Morning America" and even a Pitbull collaboration. But as is well known, we cannot judge someone's mental health by their outward-facing circumstances, and Battle was found by her boyfriend after dying by suicide in her West Hollywood apartment that September, per CNN.
"I am so sad to hear about the news Simone Battle has passed away. She was such a fun nice person. It's such a loss. Rest in peace Simone," tweeted "The X Factor" creator and judge Simon Cowell. Many others also paid tribute to Battle — who was only 25 at the time of her death — including her bandmates and Pitbull.
If you or someone you know needs help with mental health, please contact the Crisis Text Line by texting HOME to 741741, call the National Alliance on Mental Illness helpline at 1-800-950-NAMI (6264), or visit the National Institute of Mental Health website.
If you or anyone you know is having suicidal thoughts, please call the National Suicide Prevention Lifeline​ by dialing 988 or by calling 1-800-273-TALK (8255)​.
Shain Gandee from Buckwild
"Buckwild" was a short-lived MTV show that took place in a rural area of West Virgina. Airing for a couple months in early 2013, the series was originally set to film a second season, but these plans were derailed by the death of one of its stars, Shain Gandee, that April, according to The New York Times.
Gandee was only 21 years old when he was found dead in a vehicle alongside both his uncle and a friend. Per Us Weekly, their deaths were later determined to be the accidental result of carbon monoxide poisoning stemming from a tragic set of circumstances. According to CNN, the trio were found in a Ford Bronco half-covered in mud near Sissonville, West Virginia, after going off-road driving — aka "mudding" — which viewers may recall was a common activity shown on "Buckwild." A gas leak was caused by the muffler getting stuck under the mud's surface, leading to the carbon monoxide poisoning.
"We are shocked and saddened by the terrible news about Shain Gandee, and those involved in this tragic incident. We are waiting for more information but at this time, our main concern is for the Gandee family and their friends. Our thoughts and prayers are with them," MTV said in a statement (via CNN). "Shain had a magnetic personality, with a passion for life that touched everyone he met and we will miss him dearly." The New York Times had noted that Gandee was perceived as the breakout star of "Buckwild," and the show's subsequent demise after his death only speaks to Gandee's popularity.
Tyler Gwowdz from The Bachelorette
We have already discussed the issue of suicide amongst former "Bachelor Nation" stars, but accidental overdose is another common cause of death for show alums. For example, "The Bachelorette" contestant Michael Nance died due to the toxic combination of multiple drugs, and "The Bachelor" contestant Lex McAllister died in a similar way after overdosing on amlodipine and acetaminophen, though authorities believe McAllister to have purposefully overdosed, per E! Online. Both Nance and McAllister were only 31, but Tyler Gwowdz was even younger when he met a similar fate.
In 2019, Gwowdz appeared on Season 15 of "The Bachelorette," where he competed for Hannah Brown's hand. He died less than one year later, in January 2020, as a result of "Opioid Toxicity (Heroin)," according to the autopsy, as reported by Page Six. Though he overdosed on January 13, Gwowdz didn't actually die until January 23. His girlfriend is the one who found him unconscious, after he reportedly locked himself inside a bathroom in her Boca Raton, Florida, apartment, according to The Palm Beach Post. "We are heartbroken to hear the tragic news of Tyler's passing today. Our thoughts are with the Gwozdz family and his friends," said a statement from the show's producers, via Bachelor Nation.
If you or anyone you know needs help with addiction issues, help is available. Visit the Substance Abuse and Mental Health Services Administration website or contact SAMHSA's National Helpline at 1-800-662-HELP (4357).
Joey Kovar from The Real World
Joey Kovar rose to fame when he began appearing on the twentieth season of "The Real World," which began in April 2008. He was a personal trainer with acting aspirations — the season was filmed in Hollywood, after all — whose issues with substance misuse were documented on the reality series. He was even missing from a chunk of episodes after entering a month-long treatment program, but his addiction's hold was too strong for Kovar to overcome. After his time on "The Real World: Hollywood," Kovar was featured on "Celebrity Rehab," wherein he was aided by television personality Dr. Drew. However, according to The Hollywood Reporter, Kovar relapsed shortly after that show.
On August 17, 2012, a friend found 29-year-old Kovar nonresponsive, and he was pronounced dead upon the arrival of paramedics. Though early reports noted Kovar's usage of ecstasy and cocaine, and some speculated Viagra and alcohol may have also contributed to his death, according to the Daily Mail, an autopsy revealed that "opiate intoxication" was the culprit, per TMZ. "Joe's final days were peaceful," his brother David Kovar told People. "He had become such a happy person. I had not once worried that he was using again. I'm still very unsure of what exactly happened. I try not to think about it because I feel like it will eat me alive if I do."
Sean Milliken from My 600 Lb. Life
Given that those featured on "My 600 Lb. Life" — the TLC show about morbidly obese individuals — are typically in ill health, it is not surprising that a fair number of its stars have died over the years. This includes Coliesa McMillian, Henry Foots, Robert Buchel, Lisa Fleming, and more. And while two other of the show's deceased alums were aged 30 on the nose (Gina Krasley and James "L.B." Bonner, respectively), only one has died before age 30. Sean Milliken was 29 at the time of his death. "TLC is saddened to share that Sean Milliken has passed away," TLC said in a statement at the time. "TLC expresses its deepest sympathies to Sean's friends and family at this difficult time."
When Milliken first appeared on "My 600 Lb. Life" in 2016, he weighed in at over 900 pounds, but after weight loss surgery, he dropped more than 400 of them. But even then, Milliken was at an unhealthy weight that saw him face many medical complications. He died in February 2019 from complications due to an infection. "He was having problems with his breathing, they were able to resuscitate him and a short time later his heart stopped," his father wrote on Facebook, via TMZ. Milliken was featured in one episode of "My 600 Lb. Life," back in Season 4, as well as a follow-up special two years later.
Leslie Carter from House of Carters
"House of Carters" was a short-lived E! show about Backstreet Boy Nick Carter, his pop star brother Aaron, and their sisters B.J., Leslie, and Angel. The show was pretty terrible, and it also shone a light on a family that probably needed more time in therapy and less time on TV. Nick Carter has been open about his own struggles with drugs and alcohol, and Aaron Carter appeared to be trying to get a handle on his own addiction, doing another stint in rehab in September 2022 before his death just two months later. Leslie tragically lost her life to substance misuse, which caused even more drama within the family when Nick performed a concert instead of going to Leslie's funeral.
Leslie Carter was only 25 years old at the time of her death, which was attributed to an accidental overdose. According to ABC News, police reported that various drugs were found near her body, including some to treat mental health disorders. Even more heartbreaking, the young singer left behind a daughter who was only 10 months old at the time of her death. Given that brother Nick wrote in his autobiography that he had his first taste of alcohol at age 2, and that both his parents drank excessively, we are not sure that any of the Carter kids ever really stood a fair shot.
Ben Watkins from MasterChef Junior
While every death on this list is absolutely devastating, this particular one hit us extra hard. Ben Watkins was still a child — only 14 years old — when he died in 2018, a year and a half after being diagnosed with a rare cancer, per Us Weekly. Watkins had angiomatoid fibrous histiocytoma, a soft tissue tumor so rare that it accounts for only .03% of soft-tissue tumors (per The Oschner Journal). "When Ben's rare illness was shared with the world, he was so heartened by the outpouring of love he received from every corner of the globe — especially here in his hometown of Gary, Indiana," wrote his family in a statement after his death, per Us Weekly.
Watkins was known for appearing on "MasterChef Junior," the Fox cooking competition show for children. He competed on Season 6, where he came in 19th place, and where he proved to be so charismatic that he was used in the marketing materials alongside the judges. A year before his 2018 "MasterChef Junior" appearance, Watkins' parents both died in a murder-suicide. "After losing both of his parents in September 2017, we have marveled at Ben's strength, courage and love for life," wrote his grandmother and uncle on his GoFundMe page. "He never, ever complained. Ben was and will always be the strongest person we know." The GoFundMe raised over $200,000 for Watkins' memorial.
Anthony Riley from The Voice
Anthony Riley was a contestant on Season 8 of "The Voice," where his initial audition saw the judges competing for him and national recognition. Riley went with coach Pharrell Williams, but later withdrew from the show citing personal issues. Per Philadelphia Magazine, in the days that followed his exit, a former assistant posted photos of Riley's drug paraphernalia on Twitter, which Riley then retweeted himself. He then confessed that he left "The Voice" to go to rehab for his substance addiction, which NBC reportedly paid for, per Deadline.
While things appeared to be on the up and up for Riley, who was a well-known Philadelphia street performer, "The Voice" alum died shortly after leaving the rehab facility. On June 5, 2015, Riley killed himself in the basement of an apartment building, amidst a period of overwhelming depression and drug binges (per Philadelphia Magazine). He was only 28 years old at the time of his death. "We are sad over the passing of Anthony Riley," an NBC rep said in a statement to The Hollywood Reporter. "We offer our deepest condolences to his friends and family during this very difficult time." "The Voice" host Carson Daly also posted a note of condolences and a photo of himself with Riley to his Instagram account.
If you or someone you know needs help with mental health, please contact the Crisis Text Line by texting HOME to 741741, call the National Alliance on Mental Illness helpline at 1-800-950-NAMI (6264), or visit the National Institute of Mental Health website.

If you or anyone you know needs help with addiction issues, help is available. Visit the Substance Abuse and Mental Health Services Administration website or contact SAMHSA's National Helpline at 1-800-662-HELP (4357).
If you or anyone you know is having suicidal thoughts, please call the National Suicide Prevention Lifeline​ by dialing 988 or by calling 1-800-273-TALK (8255)​.
Ryan Knight from The Real World
There have been more than 30 seasons of "The Real World" since the show began in 1992, which means that there have been hundreds of cast members. And while some are doing quite well — like wrestler Mike Mizanin, actor Eric Nies, and actor Jamie Chung — others have had a rockier road since their 15 minutes ended. Ryan Knight is one of those who had a tough time once his time in the spotlight was over, and he sadly lost his life to drugs and alcohol in November 2014, at age 28, according to The Hollywood Reporter.
Knight appeared on Season 24 of "The Real World," which was set in New Orleans, Louisiana. He was a hockey player from Wisconsin who was recovering from an addiction to painkillers after a painful injury left him unable to pursue a college scholarship. His addiction would go on to kill him four years later when he accidentally overdosed on a combination of alcohol and drugs, including painkillers and methadone (per The Hollywood Reporter). "I slept in a room with Ryan Knight for 3 months and we laughed, yelled, cried, screamed and then laughed again," his castmate Ashlee Feldman posted on Instagram. "He had the personality that could charm a rattlesnake. He had the personality that makes him unforgettable. Today we lost a good one. I love you roomy."
Jade Goody from Big Brother
We stuck mostly to American reality stars to create this list, but Jade Goody's reality TV notoriety transcends borders, as she was a staple of the gossip magazines as well as a career D-lister. Goody first gained attention in 2002 when she appeared in the third season of the U.K. version of "Big Brother." She then made a few dance workout videos and appeared on just about every reality show she could book, including "Wife Swap," "Astounding Celebrities," "Celebrity Driving School," and "Back to Reality, per her IMDb. She returned to her roots a few times by appearing in "Big Brother Panto" and "Celebrity Big Brother," and had a number of her own shows or documentaries, including "Jade's Salon" and "Just Jade."
Few people have been able to milk their reality TV careers the way that Goody did, but her story was unfortunately cut short when she was diagnosed with cervical cancer in 2008. A year later, she died from the disease, leaving behind two children. Though Goody was at times a controversial figure — she was a reality TV star, after all — many British politicians praised her for her cancer advocacy. "Her legacy will be to save the lives of more young women in the future," said David Cameron, the Conservative leader at the time, per The Guardian. "My thoughts are with her family and particularly her two young sons at this terrible time." Goody was only 27 years old when she died on March 22, 2009.
Caleb Bankston from Survivor
"Survivor" has been on the air since 2000, and across its more than 40 seasons, we have been introduced to hundreds upon hundreds of fantastic reality television personalities. As one would expect, some of these people have since died, but most of them were at least middle age at the time. These deaths include Clay Jordan, 66; Ralph Kiser, 56; Sunday Burquest, 50; and Rudy Boesch, 91, per Gold Derby). Fewer "Survivor" contestants have died before age 40, but it has been known to happen. The youngest death in the "Survivor" family has been Caleb Bankston, who died at age 27 due to an accident at work.
Bankston appeared on Season 27 of the CBS hit show, which was "Survivor: Blood vs. Water," and pitted loved ones against each other. His fiancé Colton Cumbie, was also on the season, and Bankston made it all the way to 8th place (Cumbie quit on Day 7). The season filmed and aired in 2013, and in 2014, Bankston was killed in a railway accident while at work. Per The Hollywood Reporter, Bankston worked on the Alabama Warrior Railway as a conductor and locomotive engineer, but no details were released about the nature of the accident. "We are shocked and deeply saddened by the loss of Caleb. He was one of the most humble and likable contestants we've ever had the pleasure of working with on the show. A true gentleman," said host Jeff Probst in a statement, via The Hollywood Reporter.
Daniel Smith from The Anna Nicole Show
Anyone who watched "The Anna Nicole Show" knew that, while entertaining, there was something off about Anna Nicole Smith's behavior and the general vibe of the family dynamics. Smith had long been in the public eye but was having somewhat of a resurgence with the E! program, which was at one time the network's most watched show, according to Entertainment Weekly. The show lasted for three seasons, and Smith's teenage son, Daniel Wayne Smith, made regular appearances. Both of their stories would later end in tragedy — and for Daniel, that end would come when he was only 20 years old.
In September 2006, Daniel was in Nassau, Bahamas, visiting his mother, where she had just given birth to her second child, Dannielynn. He was in the hospital room with Anna Nicole when he died of an overdose, according to East Bay Times. "It would appear from our report that the mother had gotten up, saw him in the chair and he appeared to be sound asleep," an official told the Associated Press (via East Bay Times). "She tried to wake him up, he was unresponsive, and she sounded the alarm." An autopsy later revealed that Daniel had a combination of drugs in his system, causing an accidental overdose, per Today. Anna Nicole Smith disturbingly befell a similar fate when she herself overdosed the following February.
If you or anyone you know needs help with addiction issues, help is available. Visit the Substance Abuse and Mental Health Services Administration website or contact SAMHSA's National Helpline at 1-800-662-HELP (4357).
Mirjana Puhar from America's Next Top Model
Though there are many instances of reality stars dying young, it is rare for their cause of death to be at the hands of another human being. That is one reason why the case of Mirjana Puhar is especially sad, coupled with the fact that she was only 19 at the time of her murder. Puhar was a contestant on Season 21 — or Cycle 21, as the show calls it — of "America's Next Top Model." She was a Serbian refugee who came to America with her family for hopes of a better life. While "America's Next Top Model" could have put her on the path to better things, her time was tragically cut short. Puhar was shot as she opened the door to a Charlotte, North Carolina, apartment.
Puhar was killed in February 2015, only one year after competing on the modeling competition show. According to ABC News, the murder was a drug-related event that also left Puhar's boyfriend and his roommate dead. The Daily Mail reported that the murders were part of a robbery but confirmed that police believe that two of the victims were drug dealers and that the home was used as a "drug den." One of the murderers, Edward Sanchez, was sentenced to life in prison, while another, Emmanuel Rangel, received three consecutive life sentences, as he shot and killed a fourth person at a different time. The two other people involved received lesser sentences, per WSOC-TV.
Aubrey Wilson from Girls Incarcerated
Netflix's "Girls Incarcerated: Young and Locked Up" follows teenage inmates in American prisons, so the connection of such a dark show to death is not completely unexpected. Still, it is always disheartening to hear about a young person dying because of addiction — especially if it is someone that we have gotten to know by way of our television screen. Season 1 of "Girls Incarcerated" focused on inmates at the Madison Juvenile Correctional Facility in Madison, Indiana. One of these inmates was Aubrey Wilson, who had spent years alternating between lockup and living with her grandparents.
Wilson's addiction was well documented on the show, and though she was only 22 when she died, it was something she'd struggled with for many years, per Us Weekly. Wilson died in September 2022, and though the cause of death was not immediately known, her family is confident they know drugs are to blame. Her grandmother Robin Waters confirmed to In Touch magazine that both heroin and fentanyl were in Wilson's system, and that police believe it was an overdose. "We are devastated. I am a private person, but this is a little different," Waters told In Touch. "I want all the people who loved her to find some comfort in the fact that she is at peace. And maybe it could help someone else who is in that position."
Kailia Posey from Toddlers & Tiaras
We have no doubt that if it is hard for an adult to open themselves up to scrutiny by appearing on reality television, then it is likely doubly so for a small child. And yet, as a culture, we have continued to exploit children by watching them excel — and fail — on shows like "Dance Moms," "Showbiz Moms & Dads," and "Toddlers & Tiaras." "Toddlers & Tiaras" is especially problematic, given the emphasis it places on looks and the way that it sexualizes very young children — but then again, the TLC show is simply documenting what the pageant scene has done for decades. It's genuinely entertaining and horrifying in equal measure.
We do not hear a lot about former "Toddlers & Tiaras" contestants (Honey Boo Boo notwithstanding), but perhaps not surprisingly, not all of them grow up with a healthy mindset. Take Kailia Posey, who appeared on the show when she was just 5 years old and whose excited face has made the rounds for years as a popular meme. In May 2022, Posey — who continued to do pageants and who was second runner-up for Miss Teen Washington — took her own life, per TMZ. She was only 16 at the time of her death. While we cannot definitively blame beauty pageants or reality TV notoriety for her death, we are certain that the pressures of being a child beauty queen coupled with the general awfulness of being a teenager could not have been easy.
If you or anyone you know is having suicidal thoughts, please call the National Suicide Prevention Lifeline​ by dialing 988 or by calling 1-800-273-TALK (8255)​.
Nicholas Fudge from Wicked Tuna
Though there are 30 names on our list, Nicholas Fudge is the only one whose cause of death remains unknown. But even without all of the pieces, we wanted to include the charismatic reality television star, who gained notoriety when he appeared on the National Geographic Channel's "Wicked Tuna." Fudge — known lovingly by the nickname "Duffy" — appeared in 26 episodes of "Wicked Tuna" and 19 episodes of "Wicked Tuna: North vs. South" between 2017 and 2018, according to IMDb. He was the first mate on the Pinwheel, a fishing vessel headed by Captain Tyler McLaughlin. Fudge was only 28 when he died.
Though his cause of death remains mysterious, we do know a little about Fudge's untimely passing. Per his obituary, he died on July 19, 2018. Police have said there was no foul play and that Fudge was not breathing when EMTs arrived on the scene (per the New Hampshire Union Leader). In a tweet from a local journalist (working for the New Hampshire Union Leader at the time), it was suggested that local fishermen believed that perhaps Fudge's death was related to the risks of the trade — specifically decompression sickness. We may never learn how he died, but his fans have continued to honor his legacy.
Valerie Fairman from 16 and Pregnant
Valerie Fairman was only 15 years old when she appeared on "16 and Pregnant," the MTV show that chronicles teenage pregnancy and that was the precursor for the massively popular spin-off "Teen Mom" and all of its offshoots. Many of the women featured on the franchise have struggled with addiction, including Amber Portwood and Jenelle Evans, but Fairman is one of a few who lost her life to it. She died of a drug overdose in December 2016. "We are saddened by the news of Valerie Fairman's passing," an MTV statement said. "Our thoughts and prayers are with her and her family at this time."
Like many "16 and Pregnant" alumni, Fairman's post-show life was riddled with issues. In February 2015, she was arrested for prostitution, which unfortunately made the news alongside her mugshot. She had previously been arrested for assaulting her adoptive mother, and for a number of crimes related to theft, per People. Fairman went to jail multiple times, always for rather short periods, and unsuccessfully tried to kick her addiction for years. According to People, she went to rehab five times within a five-year period, but her addiction was simply too strong. Fairman was 23 when she died, leaving behind a 7-year-old daughter, Nevaeh, who now lives with her grandmother. "How incredibly sad. My heart goes out to her daughter and family," tweeted "Teen Mom 2" star Chelsea DeBoer.
Clay Adler from Newport Harbor: The Real Orange County
MTV's "Laguna Beach: The Real Orange County" was a massive hit that spawned the even-bigger hit "The Hills," which then led to other spin-offs such as "The City," "Kell on Earth," and "The Hills: New Beginnings." One oft-forgotten spin-off of the original "Laguna Beach" is "Newport Harbor: The Real Orange County," which aired only 12 episodes across two short seasons in 2007 and 2008. The show never hit it off with viewers, and it came and went within the span of half a year.
Clay Adler was one of "Newport Harbor's" seven main cast members, and he appeared in all of the show's episodes, per his IMDb. A decade after his reality television endeavor, Adler killed himself while on a trip, dying in the hospital on March 26, 2017, at age 27. While Adler was found to have no substances in his system at the time of his death, police noted in their report that he did have a history of mental illness. "There were no signs. No real signs," Adler's father Frank told People, affirming that his son had been sober for years and confirming that it was suicide. Many of Adler's organs were donated.
If you or anyone you know is having suicidal thoughts, please call the National Suicide Prevention Lifeline​ by dialing 988 or by calling 1-800-273-TALK (8255)​.
Frankie Abernathy from The Real World
Frankie Abernathy was an extremely memorable cast member on "The Real World," a punk rocker who loved Hello Kitty and who drew attention to cystic fibrosis, a disease that she had been dealing with since the age of 3, per MTV. Abernathy was one of the housemates on "The Real World: San Diego," which aired in the early part of 2004. Three years after her time on the show, Abernathy died from complications of her disease. She was living in Wisconsin with her family and working part-time as a purse designer.
Abernathy was only 25 years old when she died, and though she had been dealing with a rough patch of sickness, her death was still abrupt. "It was very sudden," her mother, Abbie Hunter, told MTV. "It wasn't something that was expected. She was doing fine, and we really don't know very much yet. It still was kind of a shock, and it just wasn't how we figured things would go. It seems like her little body just gave out." According to the Cystic Fibrosis Foundation, the average life expectancy for people with the illness has gone up in recent years and is now 48 for anyone born in 2019 and beyond. Still, half of deaths reported (as of 2019) were people aged 32 and under — much like Abernathy, who died far too early.
Alexis Eddy from Are You The One?
"Are You The One?" has been on MTV since 2014, and it is still going strong. The dating show requires single male and female contestants to live together while at the same time trying to figure out who the producers — and their matchmaking algorithm — have labeled as their perfect match. Alexis Eddy was a contestant on Season 6 of the show, which was filmed in New Orleans, Louisiana. Originally from West Virginia, Eddy was not too far out of her teens when she appeared on the dating competition show in 2017.
Two years later, at age 23, Eddy died after paramedics were called to her home when she went into cardiac arrest, per Us Weekly. Eddy had been vocal about her struggles with sobriety, but had seemingly been living a sober life around the time of her death (or so her social media indicated). However, her grandmother Carol Efaw told Radar Online that a drug overdose is what led to Eddy's cardiac event. She also said, "Those shows mess up kids." Looking at this list, she may have a point — for some people, reality TV seems to amplify existing issues.
If you or anyone you know needs help with addiction issues, help is available. Visit the Substance Abuse and Mental Health Services Administration website or contact SAMHSA's National Helpline at 1-800-662-HELP (4357).
Joshua Marks from MasterChef
From "Hell's Kitchen" to "Top Chef" to "MasterChef," there are now so many cooking competition shows that it is almost hard to keep them straight. And though both of the former shows have suffered their share of loss, we're focusing here on "MasterChef," which lost a particularly young contestant when Joshua Marks died. He was only 26 when he took his own life in October 2013, per the Los Angeles Times. "He was a wonderful person and an incredible talent. Our hearts and prayers go out to his family and friends," said an official statement from the team behind the show.
Just one year before his death, Marks appeared on Season 3 of "MasterChef," where he came in second place. Per CNN, Marks' family and lawyer confirmed that he had multiple mental health diagnoses including bipolar disorder and schizophrenia. "Joshua was so kind, so gentle," his mother Paulette Mitchell told CNN. "He loved life. He loved people. He would never hurt anyone; never. He was just a gentle, sweet soul; but he hurt himself. That breaks my heart, that he hurt himself." She also said that Marks' mental health issues only became apparent after his time on television, which led to what was described as "a mental break" the summer before his death.
If you or someone you know needs help with mental health, please contact the Crisis Text Line by texting HOME to 741741, call the National Alliance on Mental Illness helpline at 1-800-950-NAMI (6264), or visit the National Institute of Mental Health website.
If you or anyone you know is having suicidal thoughts, please call the National Suicide Prevention Lifeline​ by dialing 988 or by calling 1-800-273-TALK (8255)​.

Michelle Parma from Road Rules
Car accidents are commonplace in our vehicle-centric society and auto-related fatalities are, sadly, also not uncommon. According to the National Highway Traffic Safety Administration (NHTSA), nearly 43,000 Americans died in motor vehicle accidents in 2021, up significantly from the year before. One reality star who died in a car accident is Michelle Parma, who appeared on "Road Rules" during its third season, which aired in 1997. She was 27 at the time of her 2002 death, per MTV. Both Parma and her older cousin were killed in a three-car collision.
"Road Rules" was a sister show to "The Real World" and an MTV staple for many years. While it no longer airs, the popular series "The Challenge" was spun off from its premise. "Road Rules" trapped a handful of strangers in an RV, took away all of their cash, and then had them follow a set of missions. Parma's season took the cast to Europe, and the former Dallas Cowboys Cheerleader proved she had the stuff for reality TV. Though she was working as a flight attendant, she had returned to the franchise just one year before to appear on "The Challenge." "Michelle had a spirit about her that just pulled you in," show creators and executive producers Jonathan Murray and Mary-Ellis Bunim told MTV. "She was one of the nicest, most genuine people to ever be on one of our reality shows. We will all miss her terribly."
Lyric McHenry from EJNYC
Basketball legend Earvin "Magic" Johnson's son, EJ Johnson, was such a standout personality on E!'s "Rich Kids of Beverly Hills" that the network gave him his own show. The result was "EJNYC," a one-season reality series that followed Johnson and his circle in New York City. Amongst the supporting cast was Lyric McHenry, a socialite who grew up with Johnson and who he considered his best friend, and her younger sister Maya, per E News. McHenry did not spend a long time on TV, and she is probably more famous for how she died than for the short-lived "EJNYC."
Because of her wealthy upbringing, McHenry's death garnered national attention — even landing a large write-up in The New York Times. She was found dead in the Bronx, reportedly with a baggie of cocaine, according to the New York Daily News. She was also 20 weeks pregnant at the time, and authorities found she died of an overdose of cocaine, heroin, and alcohol, per E News. She died shortly after medics got her to the hospital, on August 14, 2018. Per People, she had just turned 26 years old a week prior. In October 2018, a 29-year-old man named Alexis Mejia-Ramirez was charged with moving McHenry's body and tampering with evidence, per The New York Times.
Mike Thalassitis from Love Island
"Love Island" is a British dating show that many Americans have begun to stan, ever since the U.S. version of the series made its debut in 2019. At least two contestants from the program — Sophie Gradon and Mike Thalassitis — have committed suicide since appearing on the show, Gradon at age of 32. Per the BBC, Gradon was under the influence of drugs and alcohol when she tragically took her life in June 2018. Her boyfriend then took his own life less than a month later.
Thalassitis' story is equally devastating. He first appeared on "Love Island" in 2017 and then went on to star on "Celebs Go Dating" the following year, per his IMDb. The handsome reality star — a former footballer with oodles of charisma — was found dead in a park on March 16, 2019, as reported by BBC. Beside his body was a notebook filled with diaries and letters to his family, according to authorities. Thalassitis was only 26 years old when he took his own life, after landing in what former castmate Montana Brown called a "dark place" for a few months. Like Gradon, Thalassitis was found to have substances, including cocaine and ethanol, in his system.
If you or someone you know needs help with mental health, please contact the Crisis Text Line by texting HOME to 741741, call the National Alliance on Mental Illness helpline at 1-800-950-NAMI (6264), or visit the National Institute of Mental Health website.

If you or anyone you know is having suicidal thoughts, please call the National Suicide Prevention Lifeline​ by dialing 988 or by calling 1-800-273-TALK (8255)​.

Fatima Ali from Top Chef
Though she died in 2019, "Top Chef" contestant Fatima Ali's legacy lives on. No, really, her family has ensured as much. Ali dreamed of writing a book and so her family made sure that her unfinished memoir, "Savor: A Chef's Hunger for More," got published. The book — which includes Ali's own writing as well as contributions from others — was published in October 2022. "I decided not to spend whatever time I had left … lamenting all the things that weren't right. Instead, I'd make the most of it. I'm using cancer as the excuse I needed to actually go and get things done," she told a bon appétit reporter shortly before her death.
Ali was a contestant on Season 15 of "Top Chef" — though you may also recognize her from an earlier stint on "Chopped" — where she came in 7th place and was voted "fan favorite" by viewers, per CNN. Soon after her time on the show, Ali was diagnosed with a rare form of cancer called Ewing's sarcoma. She underwent treatment and was declared cancer-free before her cancer returned less than a year later. She died a few months after that, in January 2019, and documented her entire journey on social media. "She found herself reflecting on her life and making a bucket list she hardly got the chance to go through. What will you be doing if you found yourself in her position? Anticipate those regrets, and act now," her brother Mohammad Ali told "Good Morning America" in 2022. "Love, compassion, forgiveness. My sister's mantra."
Jordan Cashmyer from 16 and Pregnant
Sadly, Jordan Cashmyer is the second "16 and Pregnant" star on our list who died of a drug overdose. It was a heartbreaking end for a young mother attempting to find her footing in the world. According to USA Today, Cashmyer died in January 2022 and per the Maryland Department of Health Office of Chief Medical Examiner, her cause of death was due to a combination of fentanyl and cocaine consumption. USA Today listed Cashmyer's age as 27, though her mother said she was 26 on social media, via People. But whether she was 26 or 27, this is not a happy tale.
Cashmyer appeared on "16 and Pregnant" back in 2014, after which she signed away custody rights to her older daughter featured on the show. She then got into trouble with the law on multiple occasions, owing to her drug dependency, but managed to get sober and welcomed another baby in January 2021. According to Us Weekly, Cashmyer's second daughter was less than a year old when her mother tragically died. The official death report indicates that it is unclear whether the overdose was accidental or intentional.
If you or anyone you know needs help with addiction issues, help is available. Visit the Substance Abuse and Mental Health Services Administration website or contact SAMHSA's National Helpline at 1-800-662-HELP (4357).