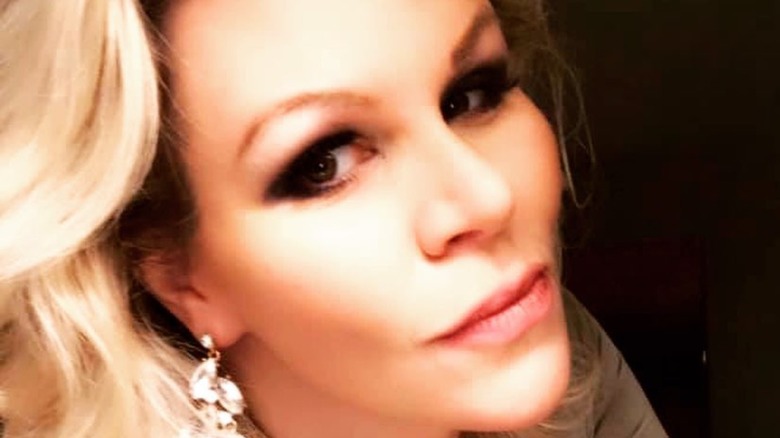 Whether they loved or hated it, viewers across America turned out in droves to watch "Wife Swap." The not-so-real reality show was based on a British hit that swapped spouses from dual families for two weeks, exposing each respective household to the other's cultural and social differences. Wives had to live by the other house's rules for one week before they got the opportunity to set their own directives, often against their host family's wishes. The series provided plenty of drama during its original run on ABC from 2004 to 2010.
The U.S. premiere of "Wife Swap" was well-received by critics. The New York Times preferred the show to Fox's similar series, "Trading Spouses," because it was "easier on the eye and conscience" than its competitor. However, by August 2010, ABC pulled it off the air after 124 episodes. "Wife Swap" briefly returned for a seventh season in 2013, seemingly as a means of filling that season's time slot after drama "Zero Hour" failed miserably in the ratings (per TV Series Finale).
The "Celebrity Wife Swap" spin-off, which began in 2012, turned celebrities' households upside down by throwing them into another A-lister's lifestyle. Although it became a pop culture staple — remember that episode of "The Simpsons" — the wacky show is currently not on the air. Thanks to some offscreen controversy, shifting network priorities, and a little bit of drama, the plug was pulled on multiple iterations of this beloved hit. Here's the real reason why "Wife Swap" was canceled.
The original series ended after some controversies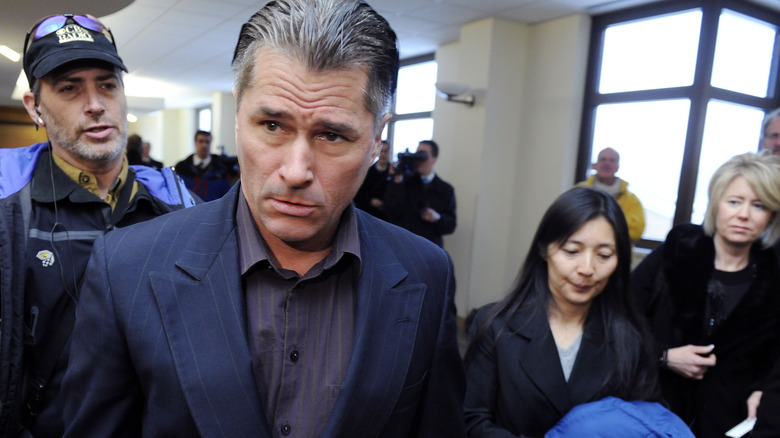 It's unclear why the original U.S. "Wife Swap" series was canceled in the first place. Although ratings and a bigger focus on spin-off "Celebrity Wife Swap" likely played a part, controversies surrounding the original series' run may have been considered, too. In 2018, Jacob Stockdale, whose family appeared on Season 4, was charged with murder and turned himself in after killing his brother and mother (per People). The show had depicted the family as "devoutly religious."
There was also the Heene family, who appeared on Season 5 of "Wife Swap." InTouch posited that the family "seemed desperate for fame and [the] parents would stop at nothing to get it." After a TLC reality show didn't pan out, they staged a viral stunt in 2009, telling authorities that their 6-year-old son Falcon had gotten stuck in a homemade helium balloon which floated away from their Colorado home.
"Balloon Boy" blew up on the Internet, until the balloon landed and it was revealed that Falcon was hiding in the attic the whole time. His parents pleaded guilty for the hoax; however, they were later pardoned by Gov. Jared Polis, per NPR. "We are all ready to move past the spectacle from a decade ago that wasted the precious time and resources of law enforcement officials and the general public," he said in a statement. Yikes.
Celebrity Wife Swap was canceled due to declining ratings
"Celebrity Wife Swap" premiered on ABC in January 2012 with the unlikely pairing of Tracey Gold and Carnie Wilson's families. The series only got bigger with its Season 2 premiere, which featured reality star icons Kate Gosselin and Kendra Wilkinson and marked "an all-time high for the show," per Entertainment Weekly. 7 million viewers tuned in for this spin-off that Newsday called "Oddly amusing and amusingly odd."
The series went on to feature other A-listers, including Heidi Montag, Spencer Pratt, Dee Snider, Flavor Flav, Gilbert Gottfried, Mark McGrath, and Sean Lowe, but its success petered out during its fourth season in 2015. According to Deadline, ratings for the Season 4 finale, which featured Robert Carradine and Terrell Owens' families, were down nearly 30% compared to the previous season. To make matters worse, the cancellation was completely unexpected for the production company, who had already been reaching out to potential stars for the fifth season, per TMZ.
Celebrity Wife Swap was reportedly 'all set up'
Reality TV is a bit of a misnomer as is. From "Keeping Up With the Kardashians" to "The Real World," you expect that there's a bit of intervention from producers when it comes to the fights and feuds, ridiculous romances, and nonstop drama. Still, it seems like "Celebrity Wife Swap" might have exaggerated a bit more than the rest.
In 2013, Coolio told the Daily Record that his appearance on the series — where he swapped with Mark McGrath — "was all set up." Although he didn't get into the nitty gritty of the situation, it sounded as though the foundation of the whole episode was a sham from the start. "I'm not even with Mimi," he said of the woman with whom he appeared on the series. "I never was. She's a friend of mine."
Some of the "Celebrity Wife Swap" casting choices were more than questionable, as well. A January 2012 episode swapped the partners of idiosyncratic actor Gary Busey and former celebrity pastor Ted Haggard. Haggard used to be the head pastor of Christian megachurch New Life Church in Colorado Springs, Colorado, and decried homosexuality as a sin. CNN reported in 2009 that he had two different sexual relationships with men, one with a volunteer and one with a former sex worker. "Many of the charges against me are exaggerated, but it doesn't matter," he told Larry King. "I'm guilty enough of so many things."
The 2019-2020 reboot was not well-received
Nearly a decade after the original series' end, "Wife Swap" was brought back by the Paramount Network in April 2019. According to Entertainment Weekly, the goal of the reboot was to "apply the format to today's new normal households, like ones featuring a stay-at-home dad, a same-sex marriage, a house on wheels, and um, one with no WiFi." The 10-episode reboot was solid enough to earn a 20-episode renewal, per The Futon Critic, but not everyone was impressed.
The reboot was panned by Reality Blurred for its dependence on the sensational, especially with its episode titles including "vs" between family names, making it clear that "the focus and primary concern [is] conflict." The series was also criticized for sticking too closely to the original format. Furthermore, instead of moving past traditional gender roles, as was the goal of the reboot, it ended up "reinforcing them in the same way," per Reality Blurred.
Considering 2019 was a very different political and social landscape than 2004, when the original series premiered in the United States, it's possible that audiences were looking for something a bit more authentic than their good old fashioned trash TV.
The new Wife Swap ended abruptly after network changes
Despite its critiques, it seemed like the "Wife Swap" reboot was full speed ahead, but the cord was yanked on the new iteration pretty quickly after its parent network, Paramount, decided to rebrand in September 2020, according to Variety. What was once the Paramount Network became the Paramount Movie Network, which meant its focus was shifting from unscripted television to original made-for-TV movies.
"Wife Swap" was not the only unscripted show to get the axe; with the rebranding came the end of "Ink Master," "Battle of the Fittest Couples," and "Cops." Considering that "Wife Swap" has already lived on a host of different networks (it premiered on ABC and was scheduled to hit CMT before eventually moving to Paramount), perhaps another cable network will take a chance on the wacky switching spouses series in the future. Until then, at least we have the good memories: from the bacon-loving King Curtis who once proclaimed, "Chicken nuggets is like my family," to the crazy roundtable confrontations that ended every episode with a bang.