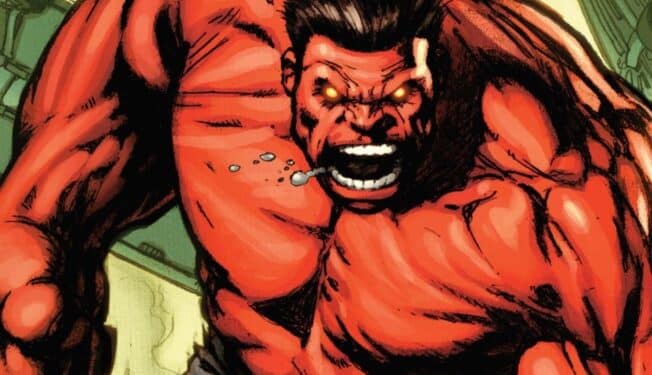 Harrison Ford will replace the late Willum Hurt as General Thaddeus "Thunderbolt" Ross in the Marvel Cinematic Universe. As a result of this, Harrison Ford now appears to have teased an appearance as Red Hulk in the MCU as well.
Currently, Harrison Ford is confirmed to appear as Ross in the upcoming films Captain America: New World Order and Thunderbolts. He discussed his decision to tackle this role while speaking with The Playlist.
Here's what he said:
"Hey, look, I've done a lot of things. I now want to do some of the things I haven't done," Ford stated.
Naturally, one thing that Ford hasn't done which comes to mind is motion capture. When asked if he'd be wearing a motion capture suit, he's said to have had the following response:
"Ever the professional, Ford simply smiled and replied with a 'zipped-lips' sign."
Any Marvel fan will take this as a sign that Harrison Ford will be playing Red Hulk at some point. Of course, this isn't a formal announcement. But given that rumors have suggested as much – and now Harrison Ford has teased the possibility – it seems more than likely at this point. Especially as Marvel Studios continues to adapt more of the storylines featured in the comics. It only makes sense that Red Hulk should appear.
There are plenty of rumors circling both Captain America: New World Order and Thunderbolts at this point in time. Hopefully we'll have more concrete details in the near future as the films continue through production. In the meantime, fans will no doubt be in for quite the treat with Harrison Ford as General Thaddeus "Thunderbolt" Ross. It's only icing on the cake if he delivers a performance as Red Hulk as well.
Fans can stay tuned to ScreenGeek for additional updates regarding the Marvel Cinematic Universe as we have them.