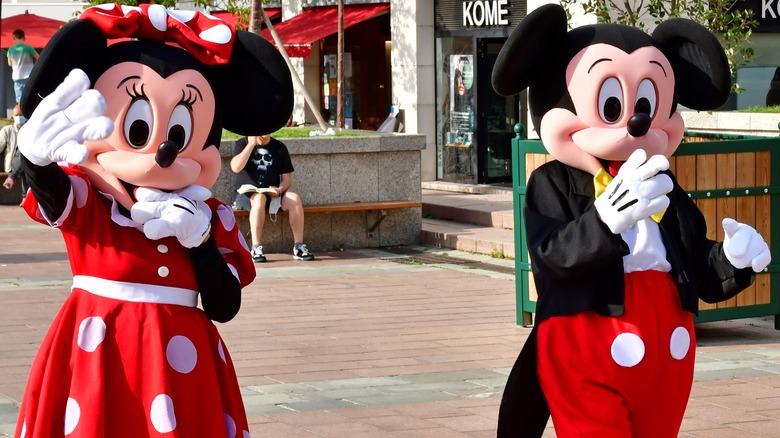 Disney's theme parks are for everyone, but like other Disney properties, they are primarily geared toward families, especially those with kids below 12 years old, research firm Mintel states. Because of this, the parks implement certain rules to keep the atmosphere family-centric and kid-friendly. One such policy is keeping dress up exclusively for children 14 years old and below. You can read this and other clothing-related rules here.
This "no adult dress up" policy was only ever tweaked in 2020, reports Delish. This was the first time Disney parks allowed adults to wear costumes during park hours, and it only ran for about six weeks from September 15 to October 31. However, after this period, Disney put the old rule back in effect. Although this is a big bummer for adult fans who love to play dress up or cosplay as their favorite Disney character, the rule does have a very sensible reason behind it.
Why Disney Parks don't allow adults to play dress up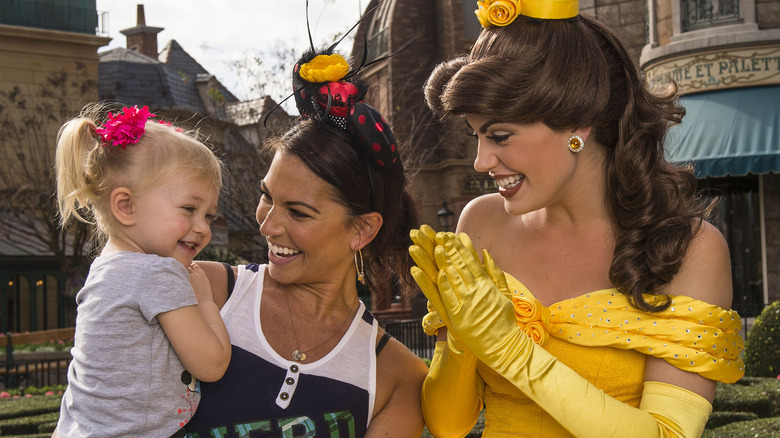 It's simple and it makes sense. Disney park employees dress up as Disney characters roaming the premises and engaging with visitors, particularly children. They stay in character throughout the interaction and both kids and adults alike enjoy the entertainment.
Now, imagine if Disney allowed an adult visitor inside the theme park dressed as one of its characters. Wouldn't that just cause confusion, especially with the kids who often line up and pose with Disney employees roleplaying a character? This is the reason why Disney parks strictly implement a "no dressing up as characters" rule for those aged 15 and above. The company wants to maintain the magical experience for parkgoers, especially children, throughout their visit, Insider points outs. "A costumed non-employee who is not representative of the brand may be mistaken as a Disney employee, harming Disney's image," voices user Melissa B in this Quora thread. User Andy Kleinman succinctly explains in the same thread, "Disney wants no adults in costumes for the safety of the children visiting the park, and the safety of their own reputation."
An exception and an alternative
Fortunately, Disney waives the "no adult dressing up as characters" policy for its Halloween and Christmas events, particularly Mickey's Not-So-Scary Halloween Party and Disney Villains After Hours.
In addition, it also encourages parkgoers and fans of "Star Wars" to wear outfits inspired by the film series. In this Disney Parks Blog entry, the company informs visitors that they can do "appropriate bounding," which it defines as putting together traditional clothing items as a tribute to their fave characters. Theme park visitors can also wear Batuuan-inspired outfits, which includes vests and muted tones, and dressing in layers. Of course, wear appropriate footwear and take note of unpermitted attire, such as robes, suits, and face paint. Also, a Star Wars: Galaxy's Edge costume composed of any items sold within the land isn't allowed.
Canadian blogger Leslie Kay, who is credited as the creator of the trend, explains to Today that bounding, or DisneyBounding, "is about using clothing items you find in your own closet or at your local mall to create an outfit based off your favorite Disney character. It's a subtle way to dress as your favorite character without being in costume while sporting your own personal style, whatever that may be."