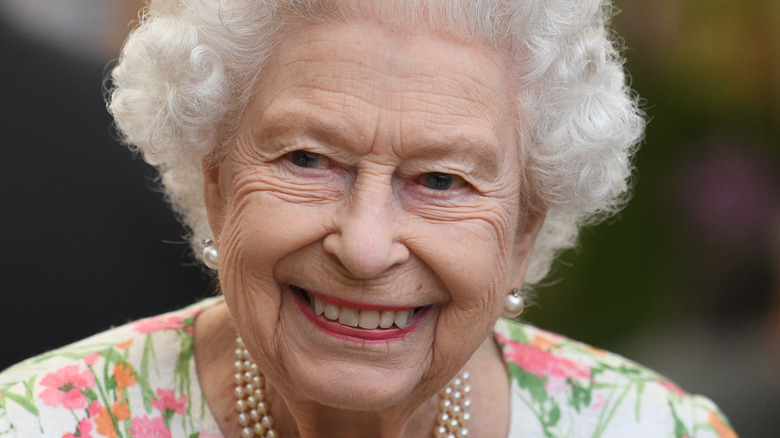 It's no secret that the British royal family has serious financial means. While no one knows exactly how wealthy the family is, Queen Elizabeth left behind a fortune of $500 million when she died in September 2022 (per Fortune). King Charles III has inherited that fortune, and will not be required to pay taxes on the inheritance (per The Guardian). The crown estate has a further estimated $17.8 billion in assets, and 25% of those assets make up the Sovereign Grant, a fund that is used to pay the royal family for their work.
Of course, not everyone in the royal family receives the same income, and some members have earned significantly less than others. Princesses Beatrice and Eugenie, who have both benefited from a trust fund set up by their great-grandmother, have also worked independently outside of their royal duties as adults. Other royals, such as Prince Edward and Princess Anne, have gained their vast resources through taxpayer-provided funds for the royal family.
Here is a look at the estimated net worth of the British royal family.
Princess Beatrice is worth $1 million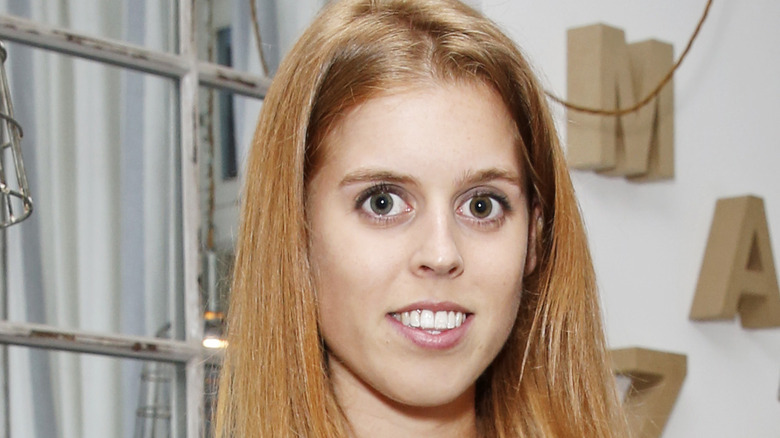 When Prince Andrew and Sarah Ferguson divorced in 1996, their daughters Princess Beatrice and Princess Eugenie stepped into a pretty impressive windfall of money. As Cosmopolitan has reported, part of the divorce agreement included a £3 million trust fund for Ferguson and her daughters. Of that money, Beatrice and Eugenie reportedly received £1.4 million in a shared trust.
On top of that, Beatrice is the beneficiary of a trust fund set up by her great-grandmother, Queen Elizabeth's mother. She opted to leave a vast sum of her own money (£19 million) to the children that her grandchildren would have. While Prince William and Harry shared £6 million of that fund when they each turned 21 (and the two will get a further £8 million on their 40th birthdays), Beatrice was on the receiving end of what was left over.
These two factors alone would have Beatrice sitting pretty, but she also spent a lot of her adulthood working regular jobs. As a non-working royal, Beatrice isn't entitled to the Sovereign Grant, which pays salaries to the royal family. She's previously worked for Sony and the tech company Afiniti. It's thus far unclear how her July 2020 wedding to Edoardo Mapelli Mozzi has impacted her overall net worth, but at the time of this writing, Celebrity Net Worth puts Beatrice at a comfortable $1 million on her own.
Princess Eugenie is worth $1 million
Like her sister Princess Beatrice, Princess Eugenie can count the trust fund set up during her parent's divorce as well as the second trust fund set up by her great-grandmother as part of her overall net worth. She's also not a senior, working royal, so Eugenie has taken positions at various companies. As told by Good Housekeeping, Eugenie spent a lot of her early adulthood working in the art world, first as the director for the online auction house Hauser & Wirth.
Eugenie married her husband Jack Brooksbank, who has had a long career in hospitality. It's believed that Eugenie's present net worth is approximately $1 million (per Celebrity Net Worth), and it's unclear how her marriage has impacted that amount (if at all).
As for having a career outside the royal family, it seems that is something Eugenie's father has always wanted for her. In 2016, Prince Andrew issued a statement and explained, "As a father, my wish for my daughters is for them is to be modern working young women, who happen to be members of the royal family, and I am delighted to see them building their careers" (via People).