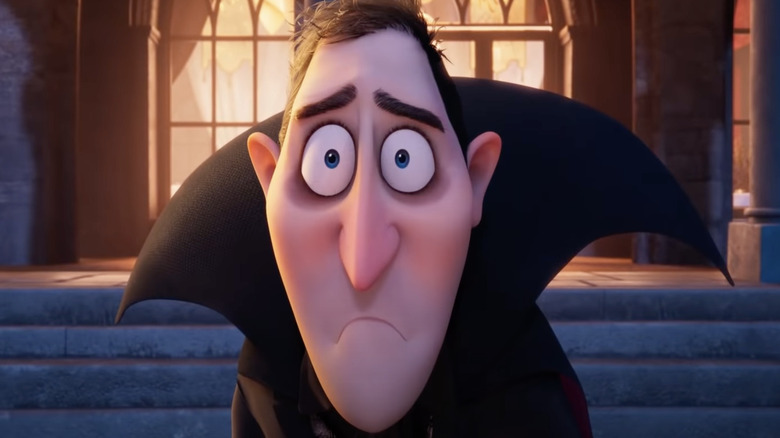 Everyone can agree that an animated feature-length film is something special. Just imagine all the work that goes into producing a film roughly 90 minutes long or more in which every setting, character, and detail had to be created from scratch. Debuting and developing almost in tandem with live-action filmmaking, animation has impressed and thrilled for decades, be it a movie made with hand-drawn cel-style animation, stop-motion and manipulation of physical objects, or the uncannily realistic tools of CGI.
Long and widely thought of as kid stuff, animation transcends labeling and pigeonholing, and films made with ink, pen, paint, clay, and computers can be for everyone. Amazon's Prime Video service offers a large catalog of animated movies of various styles, tastes, and audience levels, with cartoon tales just waiting to delight viewers raging in age from toddlerhood to advanced adulthood. Here are the most exceptional animated movies currently available to stream on Amazon Prime.
Updated on January 4, 2023: Amazon often adds and removes offerings from Prime Video, so we'll update this list regularly to account for the comings and goings. Make sure to check back next month for more animated treasures.
The Adventures of Mark Twain
In the 1980s, Will Vinton and Will Vinton Studios popularized claymation, a style of animation in which plasticine figures are posed and photographed thousands of times to create the illusion of movement. After foisting the California Raisins on the world, Vinton created a full-length, fantastical — and darkly surreal — tale about the existential journey of 19th-century American author, humorist, and celebrity Mark Twain.
"The Adventures of Mark Twain" finds a clay version of Twain fed up with humanity's cruelty and bad behavior, and he decides to take a hot air balloon into space and crash into Halley's Comet. Preventing his death are stowaways from Twain's most famous books, among them Huckleberry Finn and Tom Sawyer, who take the author through time and space on a series of enlightening and troubling adventures to reconnect him with the inspirations for his writings. It's a trip for Twain and the viewer.
Starring: James Whitmore, Chris Ritchie, Michele Mariana
Director: Will Vinton
Year: 1985
Runtime: 86 minutes
Rating: G
Bugville
"Bugville" (also released as "Mr. Bug Goes to Town" and "Hoppity Goes to Town") is one of the few long-form works by Fleischer Studios, best known for their cartoon shorts starring Popeye, Superman, and Betty Boop. This lush, classically animated story centers around Hoppity, a prodigal grasshopper who returns to his hometown. Sadly, it's in disarray: The homes of his insect friends are being systematically destroyed by "the Human Ones." This prompts Hoppity to help save his community from further encroachment (and also help a talented bug songwriter get his due).
Starring: Kenny Gardner, Gwen Williams, Jack Mercer
Director: Dave Fleischer
Year: 1941
Runtime: 78 minutes
Rating: NR
Clifford's Really Big Movie
Norman Bridwell's many storybooks about Clifford the Big Red Dog have proven irresistible to millions of children, their attention captured by the image of a house-sized canine colored a deep shade of scarlet and the promise of the adventure and awkward situations he finds himself in. Clifford also happens to be very friendly and absolutely adoring of his human family, particularly young Emily Elizabeth.
A spinoff and finale to PBS Kids' "Clifford the Big Red Dog" series, "Clifford's Really Big Movie" allows the pooch to speak, but in this adventure, the stakes are high. After overhearing a conversation about the presumably staggering cost of feeding such a giant dog, Clifford feels guilty and joins a carnival, intending to win a contest where the prize is free food for life. The dog runs away and joins this circus, where he easily becomes the star, but then that sweetheart gets homesick and will do anything to get back to Emily Elizabeth.
Director: Robert Ramirez
Year: 2004
Runtime: 74 minutes
Rating: G
The Croods
A warm and funny animated family comedy, "The Croods" follows a tightly-knit clan of cave-people living in the moments just before humanity takes a big step forward. As they hunt, gather, and hide from nature's dangers in their cave, the invention-loving Croods are led by crusty father figure Grug. He's especially protective of his teenage daughter, Eep — a tendency that goes into overdrive when a guy named Guy shows up. A sophisticated and literally more evolved person, Guy speaks of a changing and possibly ending world that fascinates Eep and repels her father.
Director: Christopher Sanders, Kirk DeMicco
Year: 2013
Runtime: 98 minutes
Rating: PG
Despicable Me
With a clever script and darkly humorous sensibilities, the blockbuster, franchise-spawning "Despicable Me" reimagines the superhero/supervillain dynamic by focusing on the bad guy. Master international criminal Gru plots to take the world hostage with a giant doomsday device and his army of cute, yellow, gibberish-speaking Minions. His latest scheme has him looking to steal the moon — but as it turns out, he's not so evil after all. Three plucky orphans have melted Gru's cold heart … but can they change him for good?
Director: Chris Renaud and Pierre Coffin
Year: 2010
Runtime: 95 minutes
Rating: PG
Ghost in the Shell
There are many dark, dystopian films in the anime tradition that take place in a future where technology has run wild, allowing for the rise of an overreaching police state and blurred lines between man and machine. Most, if not all, of those movies made post-1995 owe a debt to "Ghost in the Shell," Mamoru Oshii's masterful, transfixing version of Masamune Shirow's comic. The film available on Amazon Prime Video is "Ghost in the Shell 2.0," a careful remastering personally led by Oshii and made from the original mid-'80s prints. "Ghost in the Shell" is set in the once far off year of 2029, where cyborgs live among people and both forms of life can connect their brains to the internet. Motoko Kusanagi, an officer in a secret cyber-crime police force, desperately tries to hunt down a mysterious criminal known only as the Puppet Master, a hacker who taps into cyborg brains' so as to carry out his nefarious bidding.
Starring: Mimi Woods, Abe Lasser, Richard George
Director: Mamoru Oshii
Year: 1995
Runtime: 83 minutes
Rating: NR
Hotel Transylvania 4: Transformania
In addition to his many silly live-action comedies with a decidedly adult bent, Adam Sandler helped create and popularize a franchise of movies just as wacky as his usual stuff, only brightly animated, made with a family-friendly audience in mind, and about familiar monsters and supernatural beings.
In the first "Hotel Transylvania," Count Dracula welcomes friends like the Mummy and the Invisible Man to his spooky resort, only for a human named Johnny to accidentally show up and fall in love with the vampire's daughter, Mavis. After a couple more adventures, the "Hotel Transylvania" monster gang is back (albeit without Sandler in the lead role) in the direct-to-Prime feature "Transformania," once again dealing with the uneasy relationship between humans and monsters. Legendary monster hunter Van Helsing devises an invention that turns Dracula and the other monsters into humans and regular guy Johnny into a monster, making for a wild switcheroo and a scramble to undo the effects, lest the transformation permanently take effect.
Starring: Brian Hull, Selena Gomez, Andy Samberg
Director: Derek Drymon and Jennifer Kluska
Year: 2022
Runtime: 88 minutes
Rating: PG
How to Train Your Dragon
"How to Train Your Dragon" was a massive blockbuster and inspired two sequels and TV spinoffs. It makes sense, as the first film is a charming fairy tale loaded with irresistible elements, such as a plot about a bond between human and creature, a misunderstood person finding redemption, and heart-swelling, impeccably animated sequences of adorable dragons in flight.
Set in the time of the Vikings on a Scandinavian island of Berk, a mighty warrior and chief named Stoick the Vast considers his smart but slight and awkward son, Hiccup, to be a lost cause, too incompetent and unsure to ever be a valuable member of the horde in its unending war against a race of dragons. Then Hiccup finds an abandoned young dragon in the woods, and he's completely unable and unwilling to slay the tiny, friendly beast, whom he names Toothless. Instead, Hiccup rejects his culture's dragon-killing ways and takes the more progressive option of flying around on the back of his pet.
Starring: Jay Baruchel, Gerard Butler, America Ferrera
Director: Christopher Sanders and Dean DeBlois
Year: 2010
Runtime: 97 minutes
Rating: PG
Minuscule: Valley of the Lost Ants
"Valley of the Lost Ants" is a feature-length spinoff of "Minuscule," a popular, lighthearted French TV series about the daily lives of insects. Like the show, the film is dialogue-free. This makes it a physical comedy that washes over the viewer, engrossing them in the fascinating realm of bugs. These creepy-crawlies are CGI-animated against footage of real nature settings, which makes for splendid visuals. The plot is just as good: A ladybug teams up with ants to procure a box of sugar cubes, only to engage in a war with a squadron of mean red ants, who also want the sweet stuff.
Director: Helene Giraud and Thomas Szabo
Year: 2013
Runtime: 89 minutes
Rating: NR
Shark Tale
It was a tall order, but the makers of "Shark Tale" somehow created a mob movie for kids, one that's way more fun than its Rotten Tomatoes score would indicate. Set in an underwater society where fish and sea creatures talk, interact, and commit unspeakable crimes, "Shark Tale" uses a lot of big-name celebrity voices and fish puns to present a harrowing, ridiculously "Goodfellas"-esque story.
A criminal underling of a shark named Frankie accidentally dies, inspiring a tiny fish named Oscar to shoot his shot and act like the tough guy he's always wanted to be. Oscar teams up with Frankie's scaredy-fish brother and convinces their community that he bravely killed Frankie. The story takes off, Oscar becomes much more highly regarded, but Frankie's father, crime boss Don Lino, hears it too, prompting him to order a hit on the suddenly much more fearful Oscar.
Starring: Will Smith, Robert De Niro, Renée Zewllweger
Director: Bibo Bergeron, Vicky Jenson, Rob Letterman
Year: 2004
Runtime: 90 minutes
Rating: PG
The Snowman
Based on the gentle, bittersweet 1978 picture book by Raymond Briggs, "The Snowman" is as breezy and dreamlike as the experiences of the little kid at its center. Made for British television in 1982 and nominated for the Academy Award for Best Animated Short Film, "The Snowman" is free of dialogue but full of music and unforgettable images that look like paintings. A boy named James awakens to a snowy wonderland outside his door and builds a snowman, which comes to life that night. The kid brings him inside and shows him around before going for a motorcycle ride and taking a magical flight over the U.K., Scandinavia, and the aurora borealis. They arrive in time for a magical snowman party, but alas, James must return home, and the snowman must do what all snowmen do (melt).
Director: Dianne Jackson
Year: 1982
Runtime: 26 minutes
Rating: G