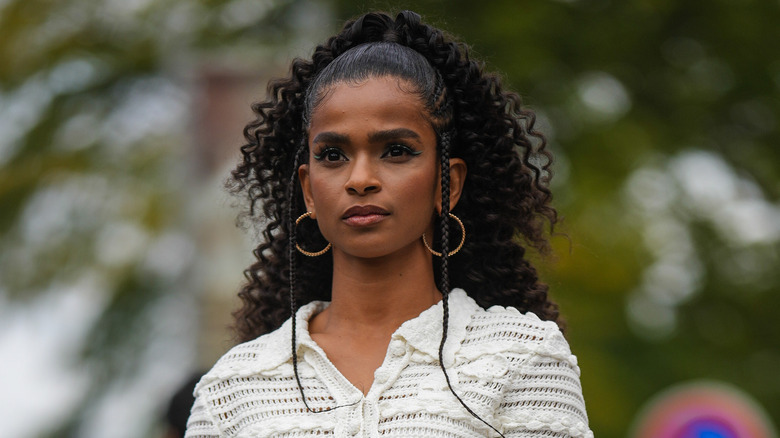 Ponytails have gained a bit of a reputation for being a lazy hairstyle, mainly due to the fact they're a quick and easy to do when you're in a rush and they don't require squeaky-clean hair. However, just like most quick styles, ponytails can look great with just a little more effort.
It may have been all about buns lately, judging by the trendy slicked-back bun and balletcore bun hairstyles that are seemingly everywhere, but ponytails can look just as good — and often require less time to assemble! Per Good Housekeeping, some types of ponytails can even be protective for natural and curly hair.
Even if you're a fan of ponytails, there are tons of styles that you may never have even considered trying. Plus, you may know the hottest new ponytail styles that will up your hair game, but having curly hair can be a different ballgame. While it is beautiful, the truth about curly hair is that it can be difficult to style, especially when it comes to finding hairstyles that don't take much time to put together.
Luckily, there's tons of inspo for ponytails whether your hair is curly, wavy, or somewhere in between.
A side ponytail can add youthful flair to your look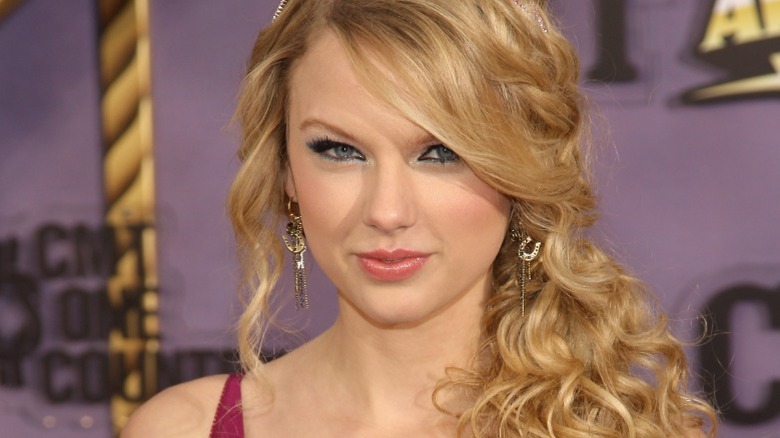 Not all ponytails have to be in the classic slicked-back style, and no one proves this better than Taylor Swift. Before she was singing about snakes and rocking bleached hair, the singer-songwriter was partial to putting her ringlet curls into a side pony. Simple and sweet, Swift's look only requires some curl-defining spray and a bobble to pull off (via Byrdie). If you're worried about your ponytail looking a little too Y2K, add an oversized hair clip just above where you secure your hairband for a more updated take on the trend.
This ponytail is best for short or mid-length hair
Is a side ponytail a little too sweet for you? Try a pineapple ponytail instead. Per L'Oreal Paris, a pineapple-style ponytail will protect your hair while making a bold and beautiful statement due to the volume it delivers. To achieve this look, gather all of your curls on top of your head and pull them forward before securing them with a tight hairband. Arrange the curls closest to your hairline so they fall over your forehead for heaps of volume.