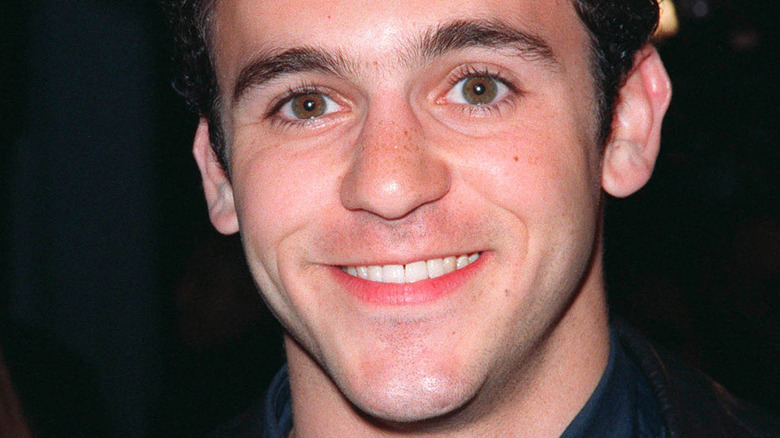 Many stars rise to fame, but not all of them are able to stay shining. Teen heartthrobs grace every era with their stunning good looks and their charming personalities, but sometimes the roles they play in the entertainment industry prove to be short-lived. Of course, some of them manage to maintain their fame and transcend their teen idol status, such as Justin Timberlake and Leonardo DiCaprio, but many others wind up fading away without being able to ever recapture the fame and attention they were once able to command by simply making a public appearance.
There are a handful of celebrities that grace the childhood memories of their most ardent fans and will forever be cherished in spite of their inability to clamor back to the top of their game. Legends like Elvis Presley and James Dean will forever be commemorated for the impact they had during their time in the spotlight. Other famous faces have fallen from the pedestal fans had originally put them, due to drama, controversy, or serious allegations that have tainted their image. Here are some heartthrobs that once dominated the headlines but have since not figured out they simply aren't famous anymore.
Mark-Paul Gosselaar's career fizzled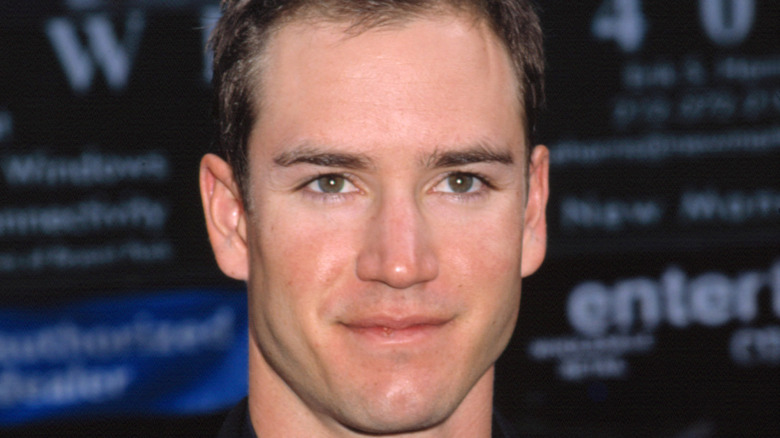 '90s hit sitcom "Saved by the Bell" would simply not be the same without Zack Morris. Mark-Paul Gosselaar played the part of the confident, popular student as he journeyed through his teenage years in pursuit of his high school sweetheart. Fans across the globe rooted for Gosselaar's character and his equally gorgeous and popular crush, Kelly Kapowski, played by Tiffany Amber-Thiessen. Gosselaar was only 15 years old when he appeared on the show and mesmerized fans with his Californian charm at Bayside High School. The show's finale aired in 1992. In his adult life, Gosselaar was married twice and had two children in his first marriage and two with his current wife, Catriona McGinn. Gosselaar continued acting on other television shows such as "NYPD Blue" and "Franklin & Bash" but never recaptured the same level of success as he did playing Morris at Bayside High.
The bleach-blond extrovert returned to the set of the show at the age of 46 and tried resurrecting his role in the 2020 reboot of "Saved by the Bell," but it didn't quite generate the same hype as the original series. Gosselaar was joined by the majority of the original cast members, but in spite of everyone's best efforts, the show was canceled after just two seasons. Gosselaar opened up about his disappointment in a tweet on May 4, 2022, as he said thanks to his fans and those who worked hard on the series.
Mark Wahlberg: From Funky Bunch to family man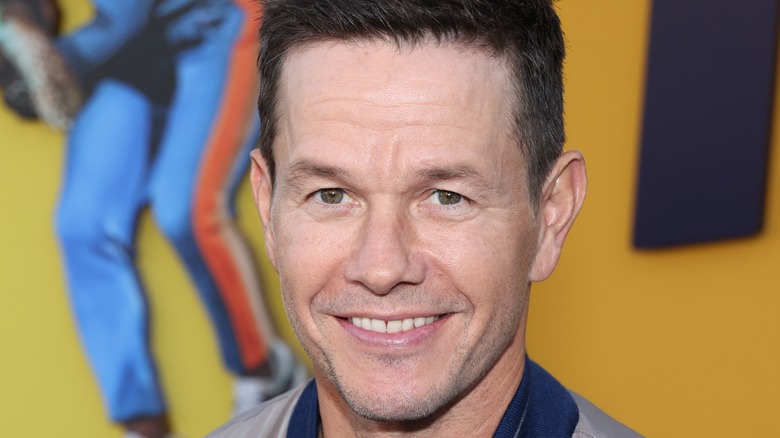 Most of Mark Wahlberg's fans were first introduced to the heartthrob when he appeared as part of the hugely popular '90s group Marky Mark and the Funky Bunch, the hip hop group founded by Wahlberg, aka Marky Mark. The other members were Scottie Gee, Hector the Booty Inspector, DJ-T, and Ashey Ace. Wahlberg quickly rose to International fame with the group's hit "Good Vibrations," which climbed the charts and took the No. 1 spot on the Billboard Hot 100 in 1991, solidifying his fame and heartthrob status. Posters of Wahlberg striking poses could be found in bedrooms and lockers across the nation, and his adoring fans couldn't get enough of the young star. He maintained his bad-boy image until the members went their separate ways in 1993.
When the band's fame and popularity began to fade, Wahlberg found success as a Calvin Klein model and went on to explore a successful acting career as an adult. His onscreen debut was in the movie "Renaissance Man" in 1994. He went on to star in "The Fighter" and "Ted," along with a slew of other movies, but in spite of his talents, he never gained the same level of fame that he saw in his younger days. Wahlberg is now a married man with three children.
90210 was peak Brian Austin Green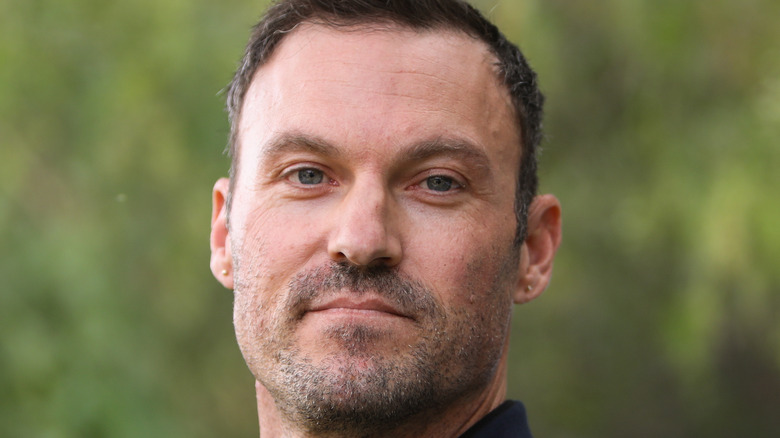 Young fans couldn't take their eyes off Brian Austin Green when he appeared as David Silver on the hit show "Beverly Hills 90210." His instant fame turned Green into a household name. The popular series garnered a huge audience, and Green became known as a ladies man both on and off the screen. Green shared his experiences as a teen star with Andy Cohen during a 2019 appearance on "Watch What Happens Live," and discussed his very active dating life. The actor admitted to being intimately involved with his "Beverly Hills 90210" co-star Tori Spelling. "We hooked up. We did," Green said. "We were young, and so, that's what young people do."
Green rode the wave of success after the show came to a close in the year 2000. He appeared in "Desperate Housewives" and "Anger Management," along with a number of other projects, but his career has since faded to gray compared to the success he once saw as a young star. Green welcomed a child with former fiancée Vanessa Marcil and shares three children with ex Megan Fox. He is currently married to Sharna Burgess. Green announced the birth of their son in June 2022. He also took to Instagram in November 2022 to announce his new film "Beautiful Disaster," but the post garnered fewer than 4,000 likes, showing that the height of Green's fame has fizzled out.
Andrew Keegan left 7th Heaven for another spiritual path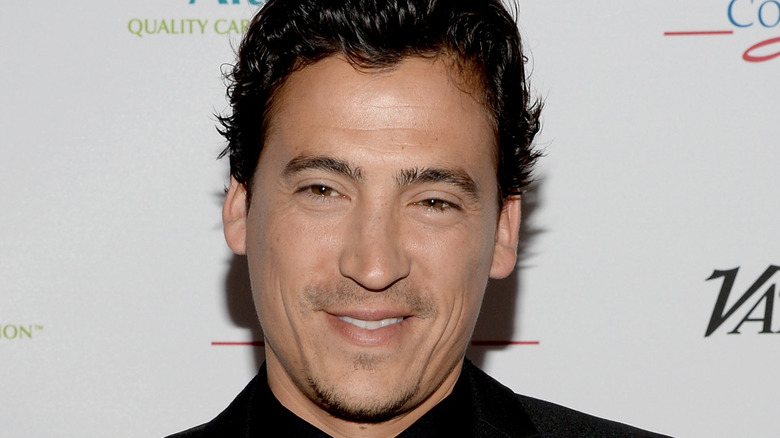 Andrew Keegan melted hearts when he played the role of Jessica Biel's boyfriend on the smash hit "7th Heaven." Fans flocked to catch a glimpse of the heartthrob and soaked in every opportunity to see Keegan's face staring back at them from their television sets. He went on to become the adorable bad boy cutie that on "10 Things I Hate About You," proving once again that his acting skills and stunning good looks were the perfect combination for success. His face was plastered on every major teen magazine in the '90s, and there was no mistaking the fact that America had fallen in love with the young star.
Keegan's career took a very different turn in his adult years, as he dove into darker roles in films such as the crime thriller "Adverse." He told OK! Magazine that he enjoyed playing a darker role in the movie. "I've got a production company we just set up, so I'm taking a more active role and have a couple of projects in development," he also revealed. Unfortunately for Keegan, his fan base has dwindled down to just 30,000 Instagram followers, and only his most die-hard followers are aware of his new projects. Keegan's new real-life role is spiritual leader, which seems to be flourishing in comparison to his acting career.
Ryan Phillippe misses big-budget projects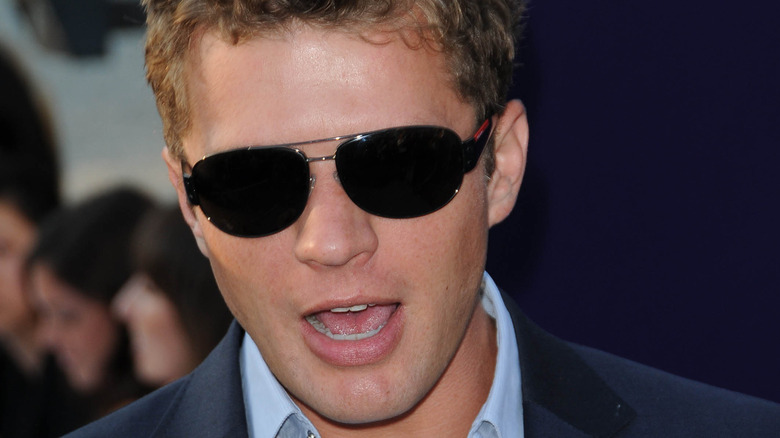 Ryan Phillippe stormed the entertainment scene in "I Know What You Did Last Summer," alongside co-stars Sarah Michelle Gellar and Freddie Prinze Jr. The sheer success of the film, paired with his stunning good looks, catapulted Phillippe to pin-up-boy status. His huge following of female fans grew even bigger when he solidified his sex symbol status in his role in the 1998 drama "54." The ladies ogled him in "Cruel Intentions," where he met Reese Witherspoon. The two married and later divorced, with rumors of infidelity swarming around Phillippe. "I'm not a perfect person, but I m not guilty of a lot of the things I have been accused of," he said in an exclusive interview with People.
There once was a time when Phillippe seemed to be able to flash a smile and clinch a leading role, but these days are different for the star. "The types of movies I made early in my career are virtually gone," Phillippe said during an interview with The Independent. "I tended to exist in that $25m to $45m budget range. The way the film industry has [shifted], there's just not as many movies being made outside of the tent-poles or the big action movies," he said.
He went on to say that television "seems to be where the most interesting and layered stories are these days. It was certainly not that way when I began my career."
Hanson's MMMBop days are behind them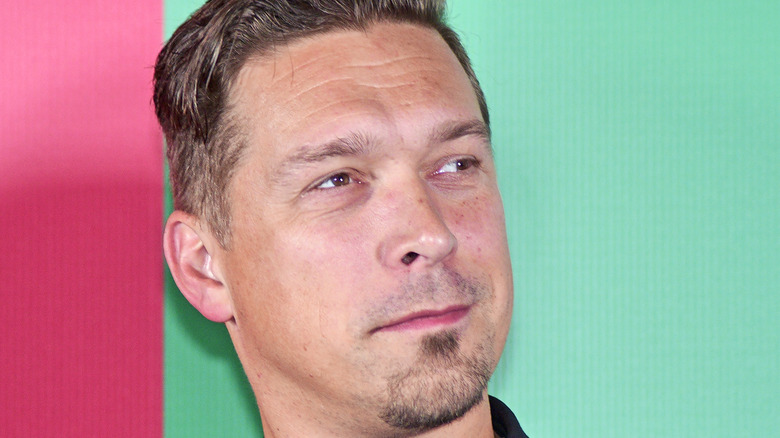 Isaac, Taylor, and Zac Hanson rose to fame with their catchy hit song "MMMBop" in 1997. Isaac was 11 years old when the song first came out. Taylor was 9 and Zac was only 6. Their song was played on every major radio station and quickly took ownership of the No. 1 spot on the charts. The brothers were admired for their good looks and quickly became recognized among the hottest heartthrobs of the '90s. Hanson would go on to reap the benefits of a hugely successful career, and unlike other entertainers, they continued to steer themselves in their very own direction.
Hanson is no longer mesmerizing fans with their boyish good looks and musical fame, but that's purely on their own accord, as revealed in a 2018 interview with The Washington Post. Danny Goldberg signed Hanson while he held the position of chairman at Mercury Records. "They beat the system," Goldberg said. "They used it, they got what they wanted out of it and then they've done things completely on their own terms, without worrying about any other metrics except their own." Goldberg went on to discuss Hanson's decision to fade away. "They could have done other things to make more money, but they put their personal happiness and contentment first," he said. The brothers have pursued their own paths but remain bonded. "Zac has been a visual artist, Isaac's done some producing. I love to work with other artists' songwriting," Taylor told Entertainment Tonight.
Scott Baio is no longer in charge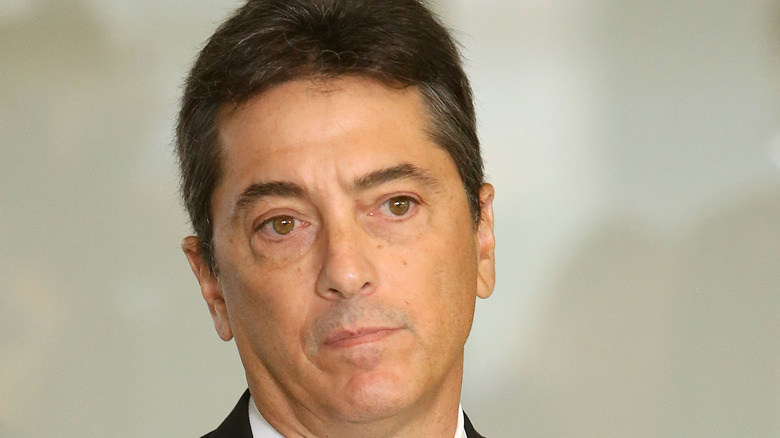 Scott Baio became a household name in 1977 when he was introduced to fans as Fonzie's cousin Charles "Chachi" Arcola in the widely successful sitcom "Happy Days." He instantly catapulted to superstardom as the bad-boy heartthrob and reaped the benefits of landing a role on the most popular show on television between 1976 and 1977. His fans got to enjoy watching Baio on the spin-off "Joanie Loves Chachi" and followed the star along his journey as the title character on the hit sitcom "Charles in Charge" from 1984-1990. His boyish good looks evolved alongside his career as Baio journeyed into the role of Bob Loblaw, the Bluth's family attorney on "Arrested Development."
Unfortunately, Baio's image was smeared by serious allegations made against him by fellow "Charles in Charge" star, Nicole Eggert. Eggert issued a now-deleted tweet in 2018 calling Baio a "creep" and alluded to an encounter in his garage. She accused Baio of sexually assaulting her when she was only 14 years old and described the alleged incident in detail on Today with Megan Kelly. "And that is when the sexual touching and abuse started, after that," she said. Baio lashed out on Twitter and accused Eggert of lying. Variety later reported that former child star Alexander Polinsky also accused Baio of assaulting him. Eggert's case against him was dismissed by prosecutors who stated that the statute of limitations had expired in that matter.
If you or anyone you know has been a victim of sexual assault, help is available. Visit the Rape, Abuse & Incest National Network website or contact RAINN's National Helpline at 1-800-656-HOPE (4673).
Joey Lawrence is enjoying family life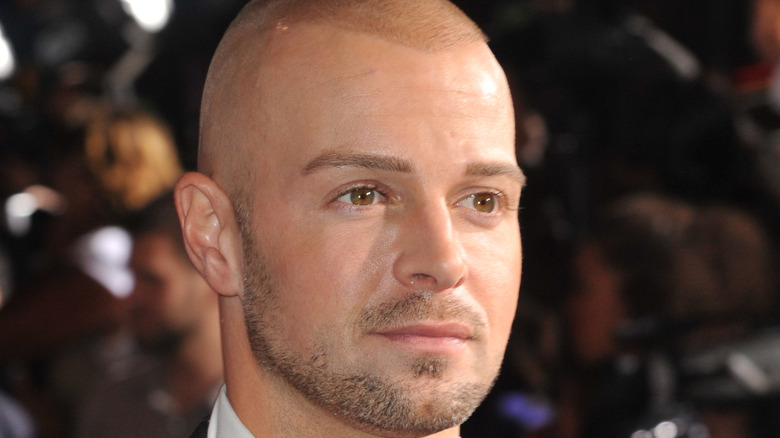 Young Joey Lawrence stole the stage on "The Tonight Show" starring Johnny Carson when he was just a boy. He was soon reintroduced to the world as the loveable Joey Russo on the hit series "Blossom" which saw huge success when it aired from 1990-1995. The young actor's role put more emphasis on his good looks than on his intelligence. His adorable, charming character quickly captured the attention of the swarms of teenage girls that tuned into the show, quickly launching Lawrence to fame. His catchphrase "Whoa!" caught on, and the actor parlayed his fame by diving into other projects. He released an album and took on a smaller part on the sitcom "Brotherly Love."
The light seemed to dim on his career, and he actor took on a series of roles in made-for-TV movies that were less popular with fans. He participated in "Dancing with the Stars," and in 2022, donned a costume on "The Masked Singer." Still, Lawrence holds a pretty impressive following of 269,000 on his Instagram page, which is primarily populated with images of his personal life with wife Samantha Cope. His social media outlets don't boast many new projects, and his popularity seems to have flat-lined compared to his earlier days.
Fred Savage's rise and fall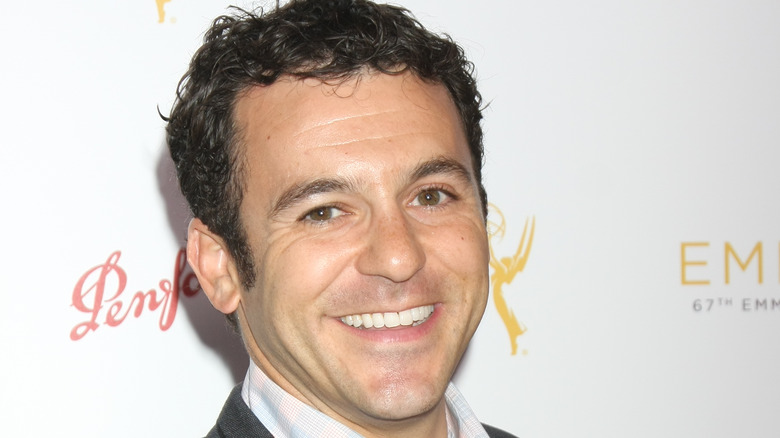 Fred Savage was a charming, fresh-faced 11-year-old boy when he first appeared on "The Wonder Years." Fans fell in love with his relatable character, Kevin Arnold, and he quickly became one of the most famous actors of the late '80s and early '90s. The heartthrob journeyed through the challenges of adolescence alongside some of his biggest fans. "The Wonder Years" had a huge fan following, thanks largely in part to Savage's popularity. "I look back on it very fondly," Savage said about his days as a child star on the show, per People.
During his adult years, Savage found himself behind the camera as well. His credits as a producer include "It's Always Sunny in Philadelphia" and "Party Down." Savage also directed several episodes of "2 Broke Girls" as well as "Modern Family" and "Whitney." Savage was the executive producer for "The Wonder Years" reboot, but his world came crashing down in 2021 when allegations of inappropriate conduct surfaced. An investigation was launched, and "upon its completion, the decision was made to terminate his employment as an executive producer and director of The Wonder Years," said a 20th Television representative.
Jesse McCartney's popularity has faded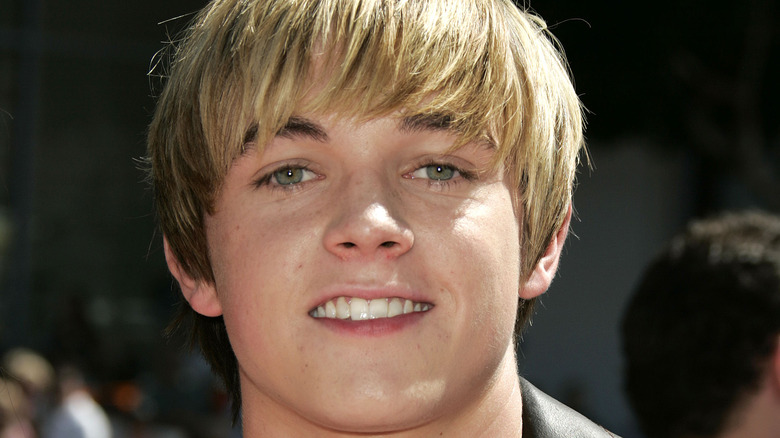 Jesse McCartney became a household name as part of the wildly successful boy band Dream Street. The group rose to the height of their popularity in 2003 and released a hit single titled "Beautiful Soul" that spread like wildfire among fans. The catchy tune catapulted the band to fame, but within just a few months, they seemed to fade away. McCartney revived his reputation a full 15 years later when he referenced the song in a single tweet. Nostalgic waves took over, and he commanded the attention of his lost but loyal fan base. McCartney managed to use his talents as a singer and actor, doing both for a number of years. He quietly starred in "Summerland," "Zack & Cody," "Greek," and "Major Crimes," as well as "All My Children" and "Locke & Key." He wrote "Bleeding Love" for Leona Lewis and played Theodore in the live-action "Alvin and the Chipmunks" film, according to People. Sadly, his fans barely took note of his efforts.
In 2014, McCartney was scrutinized for sending a tweet containing an image of Eva Longoria's face alongside the caption, "that woman's feet are sexy!" according to NME. He also referred to the day as being "foot fetish Friday." Fans took note of the social media awkwardness, and McCartney seemed to lose his flavor among followers.
Kirk Cameron's growing faith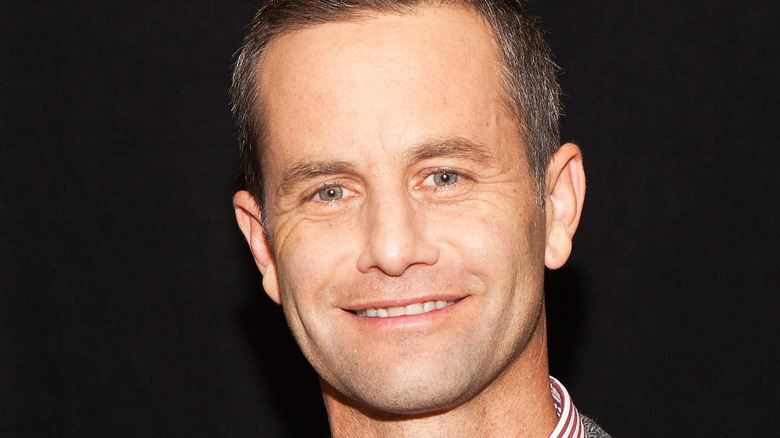 Hearts around the world pitter-pattered a whole lot faster when Kirk Cameron entered the screen on the ever-popular sitcom "Growing Pains." The family-oriented program aired on ABC from 1985-1992, and anytime Cameron appeared on-screen, females of all ages stopped to stare at the handsome heartthrob with the goofy, lovable personality. It seemed that each time Cameron flashed his dimples and gorgeous smile, he rose to even higher levels of fame. That is, until one day, he completely vanished from the public eye.
Cameron went from being a widely popular teen sensation to suddenly falling off the grid altogether. That is, unless his loyal fans opted to follow him on his religious journey. Cameron married his "Growing Pains" co-star Chelsea Noble, and he posts about his family on Facebook. Cameron turned his back on Hollywood and became a born-again Christian. He has since dedicated his life to spreading the word of God. He appeared on Fox News in 2022, promoting his new Christian book that will be available in schools "so that we can begin to rebuild those values and love for God, love for family, and love for country into the future generation," he said.
It was never the fame for Jonathan Taylor Thomas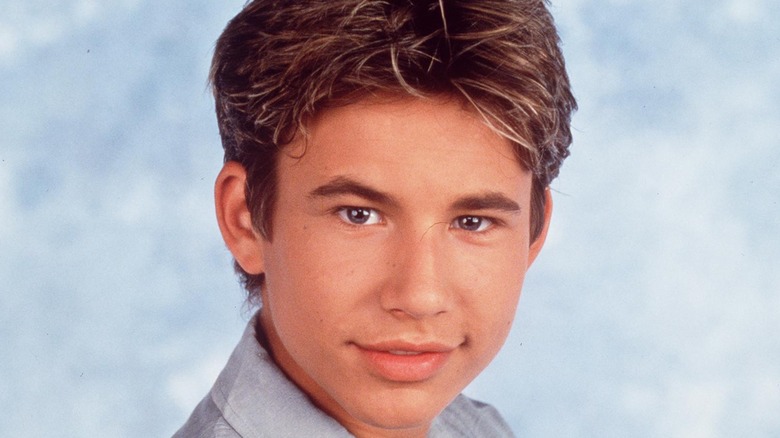 Young girls across the nation tuned in to hear Jonathan Taylor Thomas make some wisecracks and flash his adorable smile on the hit show "Home Improvement." The family sitcom was a hit with fans, many of whom were tuning in to watch Taylor Thomas in the role of Randy. Taylor Thomas starred alongside Tim Allen and remained committed to the series until the last year of filming, then decided to step away from fame. Shocked fans learned he left his acting career in pursuit of higher education. Taylor Thomas was greatly missed when he dipped out of the spotlight, but during an interview with People, he said, "I never took the fame too seriously. It was a great period in my life, but it doesn't define me. When I think back on the time, I look at it with a wink. I focus on the good moments I had, not that I was on a lot of magazine covers."
Taylor Thomas voiced Young Simba in "The Lion King" and later starred in "Man of the House," among other projects, but fans barely noticed. His disinterest in having a social media account has left him cut off from fans. Taylor Thomas' biggest claim to fame these days is being spotted casually walking down the street and snapped in a rare photo by the paparazzi.