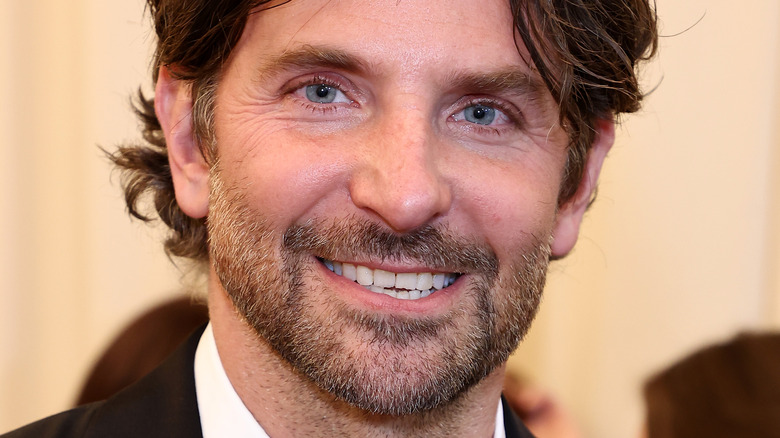 The Marvel Cinematic Universe is full of action and suspense, but it has also given characters a chance to fall in love. Although viewers may not put MCU films in the romance category, many love stories develop over time while some have already been established. Some of the most notable love stories include Captain America and his undying love for Agent Peggy Carter, leader of the Guardians of the Galaxy Peter Quill and Gamora, and Iron Man and Pepper Potts, just to name a few.
Though these romances are all fiction, several actors portraying these beloved characters have fallen for each other in real life. Many Hollywood relationships have developed from working alongside one another, and acting in the MCU movies proves no different. Some of these relationships began before these actors nabbed their coveted Marvel roles, as others blossomed from working on set. Let's check out which Marvel actors are dating, married to one another, or have previously dated off-screen.
Scarlett Johansson and Ryan Reynolds split after two years of marriage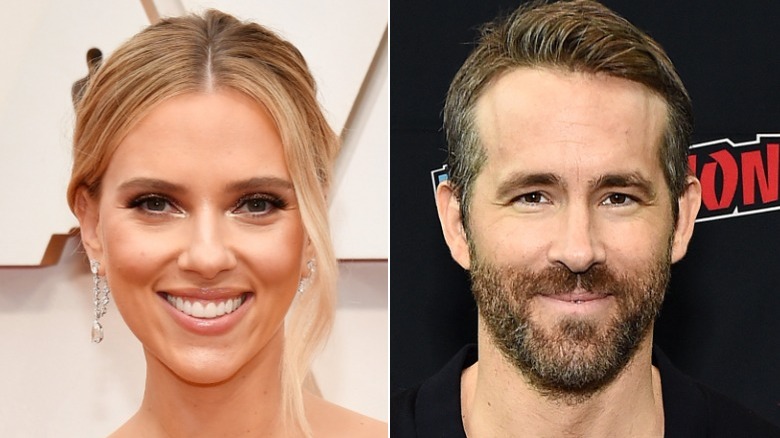 Scarlett Johansson and Ryan Reynolds began dating before either star would join the Marvel Cinematic Universe. The stars made their relationship official in April 2007, with Johansson splitting from Josh Hartnett a year prior and Reynolds calling off his engagement to singer Alanis Morissette in February 2007. Johansson and Reynolds got engaged in May 2008, and they married that September. Talking about marriage, Johansson shared with Glamour, "I never really thought about getting married — it just kind of happened. It seemed natural, the right thing to do."
In 2009, Johansson would make her first appearance as Natasha Romanoff, a.k.a. Black Widow in "Iron Man 2," while Reynolds would join DC Comics in "The Green Lantern," where he would work alongside Blake Lively, who he would go on to marry later down the road in 2012. After two years of marriage, Johansson and Reynolds amicably split in December 2010, with a joint statement that read (via E! News), "We entered our relationship with love and it's with love and kindness we leave it."
Opening up about her time with Reynolds, the "Lucy" actor revealed to Vanity Fair that she wasn't prepared for such a big commitment at 23. "I didn't really have an understanding of marriage. Maybe I kind of romanticized it, I think, in a way," she admitted. Reynolds would end up being part of the Marvel comics when he was cast as Deadpool in the 2016 film.
Tom Holland and Zendaya craved privacy at the start
Tom Holland's first appearance as Spider-Man was in 2016's "Capitan America: Civil War." Holland went on to star in the 2017 film, "Spider-Man: Homecoming," where he worked alongside actor Zendaya, who stars as Michelle "MJ" Jones. Reports that the two were more than just co-stars quickly started to make their rounds, and when they shared an on-screen kiss for 2019's "Spider-Man: Far From Home," it heightened those speculations.
Holland and Zendaya's romance was revealed in July 2021, when photographers caught them kissing in a car. Although the Marvel stars' fans were excited for their budding romance, Holland told GQ that he felt that he and Zendaya were "robbed of our privacy" when the photos surfaced. "One of the downsides of our fame is that privacy isn't really in our control anymore, and a moment that you think is between two people that love each other very much is now a moment that is shared with the entire world," he said.
Despite this, in September 2021, Holland confirmed their romance on his Instagram when wishing Zendaya a happy birthday and sharing a photo of the two on the set of "Spider-Man." In December 2021, the two starred in "Spider-Man: No Way Home." Zendaya had also touchingly shared a birthday post on her social media with a black and white photo of the pair in June 2022, captioning it, "Happiest of birthdays to the one who makes me the happiest."
Robert Downey Jr. and Marisa Tomei dated briefly
Actors Robert Downey Jr. and Marisa Tomei are well-known for their characters in the MCU. Downey Jr. has played Iron Man since the first film in 2008, while Tomei portrays Aunt May in the "Spider-Man" films starring Tom Holland. However, fans probably had no clue that these two stars were romantically involved before they starred in these films.
The pair dated briefly in 1994 after co-starring in "Only You." Although not much is known as to why they called it quits, Downey Jr. was married to Deborah Falconer, whom he wed in 1992. The actor and Falconer ended up splitting in 2004.
During an interview for The Guardian, Tomei revealed that the pair remained friends, with Downey Jr. having played a crucial role in getting Tomei the part of Aunt May. "He recommended me for the role, and we had a flirtatious little scene together in 'Captain America: Civil War.' Having a familiar face around certainly made me more comfortable," Tomei shared. Fans saw these two stars together again in "Captain America: Civil War" and "Spider-Man: Homecoming."
Dominic Cooper and Gemma Chan have a low-profile romance
Actor Dominic Cooper portrayed Howard Stark, Tony Stark's father, in 2011's "Captain America: The First Avenger" and would reprise his role in the 2015 television series "Agent Carter." As for Gemma Chan, she joined the MCU in 2019 when she portrayed Minn-Erva in "Captain Marvel" and Sersi in 2021's "Eternals."
The actors didn't meet while filming their Marvel movies, but they did connect while working together on 2017's "Stratton." The pair confirmed their romance in December 2018 when they were spotted in London at a British Fashion Awards afterparty. Since making their relationship public, the "Crazy Rich Asians" star has shared photos here and there on her social media with Cooper, including celebrating the 2022 holidays together.
Both stars have managed to keep their romance under the radar. However, opening up to Elle UK in 2021, Chan discussed why the couple choose to keep quiet. "Over 10 years, you learn the importance of privacy, what you choose to share and what you don't. When you start out, you don't even know what is important to keep for yourself — I didn't anyway — whereas now I think there are certain things I absolutely know, 'That's mine, and that's private,'" she said.
Paul Bettany proposed to Jennifer Connelly before their first date
One of Jennifer Connelly's most notable roles included playing Betty Ross in 2003's "The Hulk." The movie isn't part of the Marvel Cinematic Universe, although it is adapted from the Marvel comics by Stan Lee. However, Connelly joined the MCU with a minor role when she voiced Karen, the A.I. in the Spider-Man suit in 2017's "Spider-Man: Homecoming." Interestingly, Connelly's real-life husband, Paul Bettany, was the first to voice an A.I. when he played Tony Stark's assistant J.A.R.V.I.S. in 2008's "Iron Man." J.A.R.V.I.S was later given a physical form as Vision in "Avengers: Age of Ultron."
Connelly and Bettany didn't meet on the set of a Marvel film, but they did meet while working together in the 2001 film "A Beautiful Mind." It was an instant attraction. Bettany recalled to Larry King that the tragic events of 9/11 made him realize that he was in love with the "Labyrinth" star. He called Connelly and asked her to marry him before they even dated. She said yes, and the couple has been together ever since.
The couple wed in 2002 and welcomed a son named Stellan in 2003. In 2011, the couple welcomed a daughter named Agnes Lark. Bettany has also helped raise Connelly's son Kai Dugan from a previous relationship.
Elizabeth Olsen and Tom Hiddleston sparked romance rumors
Tom Hiddleston stars as Loki in Marvel's 2011 film "Thor." Hiddleston reprised the role in several Marvel films, including the second and third installments of "Thor," while also playing the mischievous villain in the "Avengers" movies. As for Elizabeth Olsen, she nabbed the role of Wanda Maximoff, a.k.a Scarlet Witch, which viewers first see in "Captain America: Winter Soldier." Olsen and Hiddleston's characters are also seen together in "Avengers: Infinity War" and "Avengers: End Game."
Olsen and Hiddleston first met on the set of their 2015 film "I Saw the Light." Hiddleston starred as country singer Hank Williams and Olsen portrayed his wife, Audrey Williams. It was around that year that rumors of a romance began. The actors were spotted together in London in July, where they attended the West End production of "The Elephant Man," starring Bradley Cooper.
By September 2015, Olsen denied having a romantic relationship with her co-star. According to Refinery29, the actor replied with a simple "no," when asked if she was dating Hiddleston. "I mean, we definitely are friends and we've known each other for about four years. And we happened to be at a restaurant at a wrong time having dinner. We all go out to dinner," Olsen shared, adding, "Well, apparently, I'm dating Chris Evans, and apparently, I've dated Jeremy Renner, so I guess that… I don't react to it."
Chris Pratt and Emily VanCamp first starred as siblings
Actors Chris Pratt and Emily VanCamp starred as siblings in the 2002 series "Everwood," which led them to develop a romantic relationship off-screen. The pair began to date in 2004, with Pratt defending their relationship to TV Guide in 2006 after getting adverse reactions to the stars dating in real life as they were portraying brother and sister at work. "Yeah, we've pretty much gotten used to the response of, 'Eww, that's weird. That's creepy.' The people who know us are happy, and probably expected it to happen eventually. But yeah, every once in a while we get that one person that's like, 'That's really creepy. You just kissed your sister.'" The couple eventually split in 2007.
Despite their breakup, Pratt and VanCamp joined the MCU in 2014 in different films. Pratt took on the role of Peter Quill in "Guardians of the Galaxy," as VanCamp portrayed Sharon Carter, the great-niece of Peggy Carter in "Captain America: The Winter Soldier."
Pratt went on to marry actor Anna Faris in 2009, and the two welcomed a son named Jack in 2012. However, they shocked fans when they announced their separation in 2017. The "Parks and Recreation" star married Katherine Schwarzenegger in 2019. The couple welcomed two children named Lyla and Eloise. As for VanCamp, the actor married her "Revenge" co-star Josh Bowman in 2018. They secretly welcomed a daughter named Iris in August 2021.
Sam Rockwell and Leslie Bibb have a long and stable relationship
Despite never tying the knot, actors Leslie Bibb and Sam Rockwell have one of the most enduring relationships in Hollywood. The couple met and began dating in 2007 and have been smitten with one another ever since. Rockwell joined Bibb in the MCU when they both starred in "Iron Man 2," with Rockwell portraying Justin Hammer, while Bibb took on her role as Christine Everhart, who she played in the first "Iron Man" film.
The pair often show affection for one another at red-carpet events. At the 2018 Oscars, Rockwell wore cufflinks that read "Leslie" while the other read "Bibb." While walking the 2018 Screen Actors Guild Awards, they were asked what kept their relationship so strong, with Rockwell stating, "Communication," while Bibb chimed in with, "Good sex," (via People). Rockwell has also discussed essential rules they strive to keep, including going only a few weeks without seeing one another. "We have a two to three week rule and then we see each other," he told Us Weekly, adding, "you get too independent if it's four weeks, five weeks."
Besides working together in "Iron Man 2," the couple have also acted alongside one another in "Don Verdean" and "The Dark of Night."
Ben Affleck and Gwyneth Paltrow had an on-and-off fling
Ben Affleck and Gwyneth Paltrow were promising young actors when they began a relationship in 1997. Affleck won his first Oscar for Best Original Screenplay for his film "Good Will Hunting" that year, while Paltrow took home the coveted statue in 1998 for her role in "Shakespeare in Love," in which Affleck also starred. Both stars would later work together in the film "Bounce," although it didn't garner as much acclaim. Their romance was on-and-off until they called it quits in 2000.
Three years after their split, Affleck portrayed the red leather-suited superhero Daredevil, based on the Marvel comics in a 2003 film. Paltrow joined the MCU when she was cast as Pepper Potts in "Iron Man." She reprised her role in "Iron Man 2" and "Iron Man 3," and appeared in "The Avengers" films and "Spider-Man: Homecoming."
Despite the pair having gone their separate ways, there isn't any bad blood between the stars. In 2015, Paltrow shared with Howard Stern (via ET) that Affleck wasn't "in a good place in his life to have a girlfriend" when they were dating. When Affleck rekindled his romance with Jennifer Lopez, and the pair wed in a Las Vegas ceremony in July 2022, Paltrow shared her delight on Instagram Stories, stating, "Love!!!! So romantic!!! Very happy for them."
Ben Affleck and Jennifer Garner successfully co-parent
Ben Affleck met Jennifer Garner on the set of the 2001 film "Pearl Harbor," and the pair starred alongside one another in 2003's "Daredevil," where Garner portrayed Elektra, and where their friendship began to blossom into something more, per Us Weekly. Garner split from actor Scott Foley in April 2003, while Affleck ended his engagement to Jennifer Lopez in 2004. By October of that year, Garner and Affleck were spotted attending the 2004 World Series, and it was clear that they were more than co-stars.
The actors starred in the 2005 film "Elektra" together with Affleck reprising his role as Daredevil. Things moved quickly for the new couple as they wed in June 2005 and were expecting their first child together. Garner and Affleck welcomed a daughter named Violet in December 2005. They welcomed two more children during their marriage when Garner gave birth to their second daughter Seraphina in 2009 and a son named Samuel in 2012.
Affleck and Garner announced their split in 2015. Still, they continued to co-parent their three children, and Garner was there for the "Justice League" actor as he completed rehab for alcohol addiction in 2017 and entered for a third time in 2018. Their divorce was finalized in October 2018.
If you or anyone you know needs help with addiction issues, help is available. Visit the Substance Abuse and Mental Health Services Administration website or contact SAMHSA's National Helpline at 1-800-662-HELP (4357).
Chris Evans and Jessica Biel were together for five years
Jessica Biel and Chris Evans' romance spanned five years. The couple became an item in 2001, and joined forces when they starred in the 2004 film thriller "Cellular" and 2005's "London." Both actors would nab roles in movies inspired by Marvel comics, with Biel starring in "Blade: Trinity," while Evans portrayed Johnny Storm in "Fantastic Four." But, of course, fans now recognize Evans for his role as Captain America in the MCU.
In 2005, Biel hinted that she and Evans were on track for marriage when she told Cosmopolitan, "We always talk about it. We both want to be married, and we both want to have children." However, their relationship fizzled out the following year. Things must have ended on a good note when in a 2017 interview, Evans admitted that he was on solid terms with all his exes. "Typically, if I see an ex, I give a big hug, and it's wonderful to catch up. If you're ever fortunate enough to love someone and have them love you back, it's worth protecting that. It's rare that someone can truly know you. And if you've broken through that kind of wall, I think it's important to value that," he told Elle.
In January 2022, Evans went Instagram official with girlfriend Alba Baptista, while Biel has been married to former NSYNC member Justin Timberlake since 2012.
Zoe Saldaña and Bradley Cooper's rocky romance
Bradley Cooper and Zoe Saldaña star in Marvel's "Guardians of the Galaxy" films, with Cooper lending his voice to Rocket Raccoon and Saldaña starring as Gamora. However, fans may not know that these two stars dated in real life for a brief period. They first met while working together in 2011's "The Words" and began dating that December. According to E! News, the pair broke up in March 2012, with a source stating that Cooper "dumped" Saldaña. They rekindled their romance that September, but the duo was officially over by the start of 2013.
Without disclosing any names, Saldaña had some harsh words to say about her former exes in 2014. She told Marie Claire, "I have been in relationships where a man has disrespected me, and I don't need to be friends with that man anymore. I don't want to be the one going, 'I'm cool because I'm friends with my exes.' There's a reason why you're called an ex. I crossed you off my list. Moving on.'"
Despite Saldaña firmly believing exes don't need to be on friendly terms, the two did come together, along with their "Guardians of the Galaxy" castmates, for the world premiere of the first film in 2014.
Tobey Maguire and Kristen Dunst fell in love while making Spider-Man
Before Tom Holland became Spider-Man in the epic Marvel movies, actor Tobey Maguire starred as Peter Parker in three Spider-Man films. Sony Pictures owned the movies, with the first film making its debut in 2002. Maguire got to work alongside Kristen Dunst, who portrayed Spider-Man's love interest Mary Jane "MJ" Watson.
According to InStyle, Dunst and Maguire briefly dated while working on the first movie. However, their romance was over by early 2002. Still, the former couple managed to work together again in "Spider-Man 2," which was nerve-wracking for the film's director Sami Raimi. He revealed to The Sydney Morning Herald, "They apparently began dating with each other, I think, in the middle of the first movie … although I didn't know it at the time … but definitely they eventually broke up before the second movie. I was concerned they wouldn't get the same chemistry back, but it was just me worrying." The exes later teamed up for the third film, "Spider-Man 3" which was released in 2007.