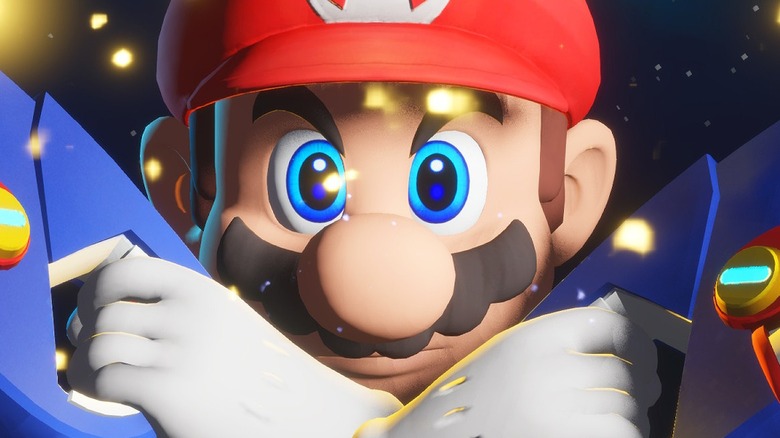 Although one of the most highly anticipated Nintendo Switch games, "The Legend of Zelda: Tears of the Kingdom," was bumped from an expected 2022 release into this year, that doesn't mean that the prior 12 months were a disappointment. In fact, 2022 boasted a wide array of impressive and exciting games released for the hybrid console. Fans got no less than two full "Pokémon" games, for example, and there were plenty of other high-profile titles to go around.
Whether you only bought a Switch to get your hands on Nintendo's first-party titles or were excited to see some of the indie gems that hit the system in 2022, there was something for everyone. Even some tremendous third-party games made their way to the console for the first time, bringing great experiences to a whole new audience of players.
Here's the very best of the best when it comes to the Switch's 2022 output. If you have missed any of these, it might be time to check them out before many of the 2023's heavy-hitters arrive on store shelves.
Nintendo Switch Sports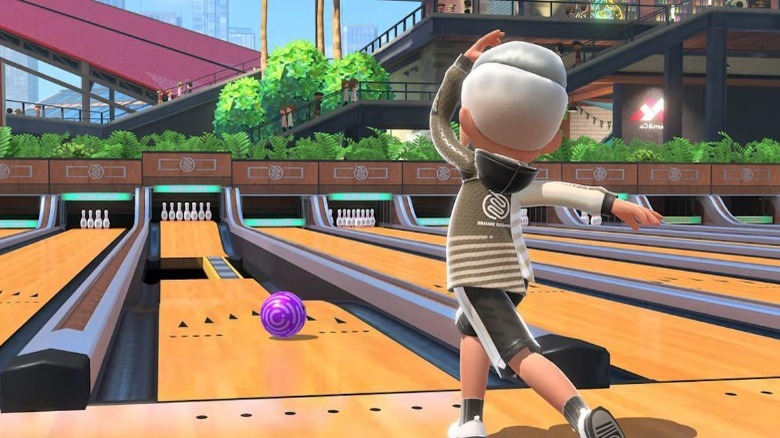 "Wii Sports" is one of the most popular and fondly remembered games released for the Nintendo Wii. This game helped establish the console and make it the success that it was, showcasing its motion controls as players took part in activities that included tennis, bowling, golf, and boxing. Even Queen Elizabeth II apparently enjoyed it!
Seeking to replicate that triumphant feeling once again, Nintendo released "Nintendo Switch Sports" in 2022. Utilizing motion controls like its predecessors, this game features tennis, bowling, chambara, volleyball, badminton, football, and golf.
Where "Nintendo Switch Sports" stands out is in its multiplayer offerings. The game allows for online matches and even new battle royale-style modes for certain sports. These add a new dimension to the series, while the addition of a progression system to unlock new items also provides a reason to keep playing. Critics were a bit split, however: GameSpot was critical of the lack of single-player challenges and modes at launch, whereas GamesRadar applauded the addition of new sports.
Release Date: April 29, 2022
Genre: Sports
Game Modes: Single-player, multiplayer
Pokémon Scarlet and Violet
Hot on the heels of "Pokémon Legends: Arceus" came the ninth generation titles "Pokémon Scarlet" and "Violet." Taking place in a new area known as the Paldea region, these entries expand on the open world design of "Arceus," which turned out to be a good move. While it follows the same gameplay formula laid down in the other "Pokémon" games — catch Pokémon, battle Gym Leaders, etc. — these 2022 titles are less linear, allowing players more freedom to choose how to approach the branches of the story.
"Pokémon Scarlet" and "Violet" didn't manage to achieve the same kind of universal acclaim of its predecessors, however. That doesn't mean they were bad games, as they received plenty of praise for the more emotional story and the new gameplay mechanics. Some reviews, like the one from Nintendo Life, even suggested that these are the games that best capture what made the original "Pokémon Red" and "Blue" so great in the first place. However, many critics and fans were also unimpressed with the technical performance and uninspired visuals of the new "Pokémon" duo. Even so, Pokémaniacs will find a lot to love here.
Release Date: November 18, 2022
Genre: Role-playing
Game Modes: Single-player, multiplayer