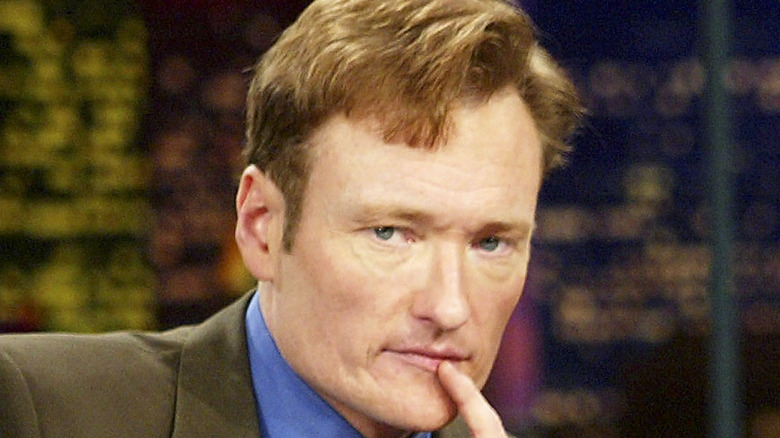 Maybe it's the endless media spotlight. Maybe it's the massive egos. Maybe it's because they live a life so high above and detached from the rest of us mere mortals that they never face appropriate consequences for their childish behavior. Or maybe it's a combination of all of those things. Whatever the case, celebrities can hold a grudge like nobody's business.
Sometimes it gets so nasty and lasts so long that it becomes a defining part of the involved parties' legacies. Which, when you've worked and/or lucked your way into a lifestyle most people would commit unspeakable acts to attain, is really a shame. But we're not (mainly) here to judge. We're just here to gawk at how absurd some of these celebrity beefs ended up becoming.
Paris and Nicole. Joan and Bette. Leno and Letterman. Washington and Dempsey. Shatner and Takei. These are celebrity feuds that got completely out of hand.
Paris Hilton vs. Nicole Richie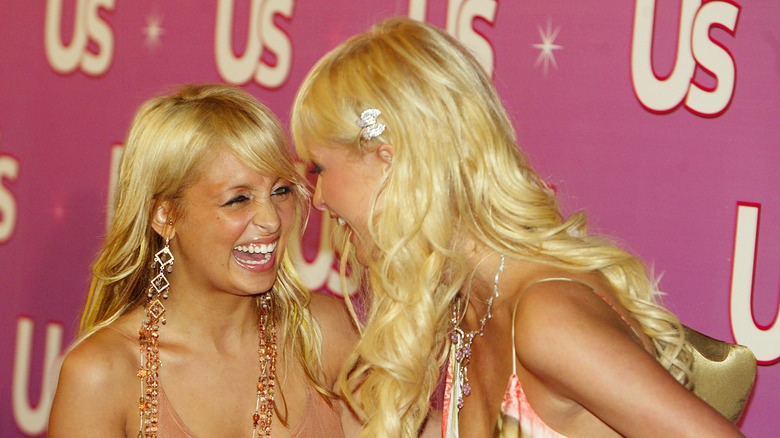 These one-time best friends have since made amends, according to E! But for a while there, they were at each other's throats.
Paris Hilton and Nicole Richie starred together on "The Simple Life," a reality show in which the two multi-millionaire Hollywood socialites live like peasants in small-town America, doing 9 to 5 work and getting to know blue-collar types. When the inventive show went off the air, Richie was just as much of a household name as Paris was. It's hard to confirm if jealousy was really the catalyst for their split or not, but what is clear is that their friendship was effectively over when the show ended, at least for a time.
Allegedly, while Paris was gearing up for her infamous "Saturday Night Live" hosting gig, Richie screened a copy of Hilton's even more infamous sex tape without her consent or knowledge; Richie denied the allegations. In 2005, Hilton remarked, according to People, "It's no big secret that Nicole and I are no longer friends. Nicole knows what she did, and that's all I'm ever going to say about it."
Today, it appears that they've put this iconic feud behind them, trading compliments instead of barbs and getting along like old times (per Us Weekly). That's a happier ending than most of the entries on this list. But for a few years there, yikes.
William Shatner vs. George Takei
Sad but true: "Star Trek" stars William Shatner, who played Captain James Kirk in the original series, and George Takei, who played Helmsman Hikaru Sulu, were allies onscreen only. Once the cameras stopped rolling, all bets ⁠— and gloves ⁠— were off.
Newsweek has the receipts on one of Hollywood history's longest-running feuds. Strap in for the long haul with this one. The first time the beef went public was with the release of Takei's 1994 autobiography "To the Stars," where he accused Shatner of giving him a nasty cold shoulder and changing scripts to give him a less prominent role. In 2008, Shatner got publicly upset when he wasn't invited to Takei's wedding. "It's so patently obvious that there is a psychosis there," he said in an interview at the time. "I don't know what his original thing about me was. I have no idea." (Takei claims he did, actually, shoot Shatner an invite and heard nothing back).
The Los Angeles Times reported that Shatner appeared to get to the bottom of the issue in his 2011 book, saying Takei didn't want to "play second fiddle" to him. When Shatner rocketed into space with Jeff Bezos last year, Takei mocked him, saying (via Newsweek), "He's boldly going where other people have gone before," before calling him a "guinea pig."
Live long but stay the hell away from me, it seems.
Tyra Banks vs. Naomi Campbell
It's hard to tell who's really behind the beef when the press is as involved in a feud as they were with rival supermodels Tyra Banks and Naomi Campbell. Were they pitting the two up-and-coming stars against each other or merely getting the scoop on a real fight? It appears to be something of a chicken or egg situation. While the media certainly hyped things up, there was definitely some tension between the two for years.
Tyra Banks felt unwelcomed by then-veteran Campbell when she first hit the catwalk but acknowledges the press had a hand in causing the tension to rise. The "America's Next Top Model" host said to People, "I got to Paris, and it was very difficult. I did really well really fast, but then the industry was saying, "Oh, look out Naomi Campbell, sit your butt down! It wasn't fair to Naomi, but her response was … to this day, I'm very scared of her." She goes on to describe those years as being "some of the lowest times of my life."
The two made up on Banks' talk show, according to the article. But the beef wasn't finished yet. In a now-deleted 2020 Instagram post, E! News says Campbell shared an article from The Things titled "Here's Why Fans Are Starting to Think Tyra Banks Is The Real Mean Girl, Not Naomi Campbell." They haven't come to blows, but it sure got Campbell's 9.8 million followers talking.
Sarah Jessica Parker vs. Kim Cattrall
You always want the actors on your favorite show to be best friends in real life. Sadly, that isn't the case with Sarah Jessica Parker (Carrie) and Kim Cattrall (Samantha) of "Sex and the City." Their feud was never quite public enough to disgrace the covers of checkout aisle tabloid rags, but fans certainly knew something was amiss when Cattrall was excluded from the series' 2021 HBO Max revival, "And Just Like That…," which checks in with the cast members a few years after the original run.
But it wasn't a new development, nor an unexpected one for anyone who remembers that Cattrall was nowhere in sight when her castmates posed with their Emmys in 2004 (as The New York Post recalls). The bad blood ran under the surface for years, as everyone involved tried to keep things cool when the cameras were rolling. But in 2018, it all came undone.
After Cattrall's brother died, Parker sent condolences that may not have been sincere. Cattrall certainly wasn't buying it, writing on Instagram, "I don't need your love or support at this tragic time @sarahjessicaparker. … Let me make this VERY clear … You are not my family. You are not my friend. So I'm writing you one last time to stop exploiting our tragedy in order to restore your 'nice girl' persona."
Bam Margera vs. Everyone else in Jackass
It's hard to believe that members of the legendary MTV stunt-prank show — where they were chased by bulls, strapped themselves to unguided rockets, and generally engaged in so many violent shenanigans it's amazing they're alive at all — would be anything less than shining beacons of professionalism and maturity. And yet, longtime member Bam Margera, who was one of the crew's most famous members during the show's mid-2000s heyday, is nowhere to be seen in 2021's "Jackass Forever." So what happened? How could there be any bad blood between guys who spent years pretty much trying to kill each other — and themselves — for laughs?
In a nutshell, Margera violated a sobriety contract by testing positive for Adderall and was essentially booted from the film (via Rolling Stone). He didn't take too kindly to this, hitting them back with an epic, hilarious prank called a "lawsuit." In it, he calls the Wellness Agreement he signed as a prerequisite for participating in the movie due to his substance abuse issues a "sham."
According to TMZ, Bam even asked his followers to boycott the film in now-deleted social media posts. ""Jackass' does not care about me, understand that, ladies and gentlemen," he said, struggling through tears. "It's like, it was like my family, that won't let me in because they saw I'm out here being a jackass on TMZ. So I can't be in 'Jackass' 'cause I'm out there being a jackass?"
Joan Crawford vs. Bette Davis
Just because tabloids mags and Perez Hilton weren't around for Hollywood's golden age doesn't mean celebrities didn't get into nasty, long-running feuds. In fact, this one ran for so long we can only hope to scratch the surface here, with help from Harper's Bazaar. It all started in 1933 when the media attention initially devoted to Bette Davis getting her first starring role was snatched away by Joan Crawford announcing her divorce. The film tanked, and the feud began.
Two years later, Davis starred in "Dangerous" and became infatuated with co-star Franchot Tone — who Crawford swept in and married before Davis. According to "Not the Girl Next Door," Crawford commented that Tone "thought Bette was a good actress, but he never thought of her as a woman." Decades later, Davis said in an interview that she would never forgive Crawford. The next year, when Davis unexpectedly won an Oscar, Crawford insulted her attire.
On the set of their only vehicle together, 1962's "What Ever Happened To Baby Jane?," things got even uglier. The story involved two vicious, fighting sisters, so Davis and Crawford naturally took every opportunity to abuse each other during filming. When Davis got an Oscar nomination for the film and Crawford was overlooked, Joan decided to take the stage anyway, accepting someone else's award on their behalf just to upstage Davis.
And these are just some of the countless other incidents that defined one of classic Hollywood's most notorious rivalries.
Isaiah Washington vs. Patrick Dempsey
Co-stars who don't get along can get through a single movie. But good luck working with someone you hate on a show that's been on for as long as "Grey's Anatomy." That's exactly the situation Patrick Dempsey, who played Derek Shepherd, and Isaiah Washington, who played Preston Burke, found themselves in.
Per People, Washington was let go after three seasons for allegedly using a homophobic slur on set. He claims it wasn't directed at anyone specific, but other actors suspected it was an attack on T.R. Knight, who played Dr. George O'Malley on the program. According to "How To Save A Life: The Inside Story of Grey's Anatomy" by author Lynette Rice, Washington let the slur loose following a nasty on-set spat with Patrick Dempsey. Screenwriter Mark Wilding, who was present when it all went down, claims it started when one of the actors was late to set, supposedly as retaliation for the other guy having a tardiness problem as well. "They got into an arguing match," the book quoted Wilding as saying, "and then before you know it, they were physically fighting. I was standing there in video village. I'm, like, 6 feet 4 inches. I'm bigger than both of them. But I didn't really jump in right away because I'm like, I don't know if I want to get involved."
The fight didn't last long, but it lasted long enough for Washington to make a career-ending mistake.
Britney Spears vs. her family
If you're wondering what #FreeBritney, one of the top trending stories of the last year, is all about, we'd first like to say welcome back! We're thrilled you finally woke up from that coma. #FreeBritney is actually a reference to pop superstar Britney Spears' attempts to overturn the conservatorship — a legal arrangement in which someone who's been proven to be mentally unwell has their finances placed under the control of someone else, usually a family member — she was placed under after several widely publicized incidents in the mid-2000s.
She finally won and is now fully in charge of her own career and life for the first time in years. But she's used her newfound freedom to call out family members (including younger sister and former "Zoey 101" star Jamie Lynn Spears) for either being actively involved in the conservatorship or not doing enough to help get her out.
Per BuzzFeed, Spears alleged she spent years being denied a phone, a car (or any other form of transportation), and even the dignity of a bedroom door. She told a judge she was abused every day and wanted to sue her family and be legally allowed to name names. Then, when Jamie Lynn claimed she'd always been there for her big sister, Britney shut that down too, leading to a lot of passive-aggressive shade-throwing. Who knows, Britney might have every right to be furious.
Vin Diesel vs. Dwayne Johnson
It might not matter if co-stars are best buds in a series that only requires them to be onscreen together for two or three movies. But in a franchise with the cultural longevity of "Fast & Furious," you probably want your actors to at least have a serviceable working relationship.
Things started off smoothly enough for Dwayne "The Rock" Johnson and longtime series lead Vin Diesel, who first shared the big screen in 2011's "Fast Five." But the two started butting heads by around 2016, according to Us Weekly, after Johnson called unspecified castmates "candy asses" in Instagram posts that have since been taken down. Diesel then all but admitted he was the one in question before co-star Michelle Rodriguez confirmed the two didn't exactly see eye to eye.
Things haven't exactly gotten better since. We don't have time to dive into each and every social media post by either the men themselves or those in their orbit, but there's a lot of reason to think it wasn't just a media fabrication. In November 2021, Diesel publicly pleaded with Johnson to return to the franchise. Johnson dismissed this as "manipulation" and called Diesel out for supposedly weaponizing his kids and late co-star Paul Walker to pressure him. Johnson's post reads like he chose his words carefully and likely has harsher ones for Diesel behind closed doors.
Kanye West vs. Pete Davidson
A bit of background, for those of you living under a rock: Kanye West was married to Kim Kardashian for seven years, during which time they had four kids. Unfortunately, the two people involved here were Kim Kardashian and Kanye West, so let's just say it's amazing they lasted as long as they did. After they split in 2021, Kardashian found her way into the arms of the "Saturday Night Live" star, whose ability to date the world's most desirable socialites is astonishing given the fact that he is Pete Davidson. West, of course, had some thoughts.
Suffice to say that West didn't stop at making passive-aggressive jabs (per BuzzFeed). He called Davidson "Skete," made multiple (now-deleted) Instagram posts calling the comedian "garbage," asked his followers to scream at the comedian if they saw him, and wrote lyrics for "Eazy" about how much he wanted to "beat Pete Davidson's ass." The music video features a claymation Davidson getting kidnapped and beheaded and ends with a slide saying, "And everyone lived happily ever after, except for Skete you know who. … Jk he's fine." Recently, leaked texts between the pair show Davidson asking the rapper to leave them alone and "grow up" before taunting him with a photo supposedly taken from Kardashian's bed (via BuzzFeed).
This feud is ongoing and headed nowhere safe or pleasant. Remember the kids involved here, folks.
Jay Leno vs. David Letterman
As is custom in the Land of Late Night, those who seek lordship of the great 11:30 p.m. programs must prove their ability in smaller shows. David Letterman, who had helmed "Late Night with David Letterman" for years in anticipation of taking over NBC's "The Tonight Show" from longtime host and professional mentor Johnny Carson, certainly put in the legwork to earn the big job. Better yet, Yardbarker says Carson reportedly gave Letterman his support to take over when he left. But another warrior was in the wings, seeking riches and glory. Jay Leno, like Letterman, made frequent appearances on Carson's program throughout the '80s and often served as guest host if Carson was out. And while Letterman had the king's blessing, Leno had the nobility. The civil war was short and bloody: With the network's anointing, Leno elbowed Letterman aside and seized control of "The Tonight Show" in 1992.
Per People, Jason Zinoman's "Letterman: The Last Giant of Late Night" says Letterman was understandably angered by this turn of events. Rejected and hurt, he left the land of NBC for the adjacent kingdom of CBS, where he hosted the "Late Show with David Letterman" for years until handing it to Stephen Colbert in 2015. Though he earned the respect of the comedy world during his tenure there and even hosted Carson as a guest (a privilege Leno never enjoyed), he was consistently chasing Leno's tail in the ratings.
Jay Leno vs. Conan O'Brien
If you had eyeballs and a functioning brain in 2010, you certainly remember "The Tonight Show" drama surrounding Jay Leno and Conan O'Brien. Here's a refresher just in case: Leno agreed to step down and hand the show to Conan O'Brien, who'd been honing his chops for years and waiting eagerly in the wings for his chance to helm the format's flagship. The torch was passed, Jay bowed out of the limelight, and "The Tonight Show With Conan O'Brien" began.
But then Leno, restless after a few months home alone with all his fancy cars, decided to hop back into the TV game. On NBC. Right before Conan went on. Leno's lead-in quickly tanked in the ratings, according to HuffPost, dragging Conan down with him. NBC's solution? Bump Conan back to 12:05 a.m. and move Leno into its now-vacated 11:30 p.m. slot.
Conan fought back viciously, claiming "The Tonight Show" was an institution that deserved better and threatening to quit before agreeing to the change. NBC shrugged, said "okay," showed him the door, and handed the show back to Jay. Leno instantly became one of the most disliked and widely ridiculed men on the planet for a few months, and it seemed like the whole world rallied around O'Brien. But when the smoke cleared, Leno was back in command at NBC, and Conan was out of a job. He emerged sometime later on TBS, but he deserved better.