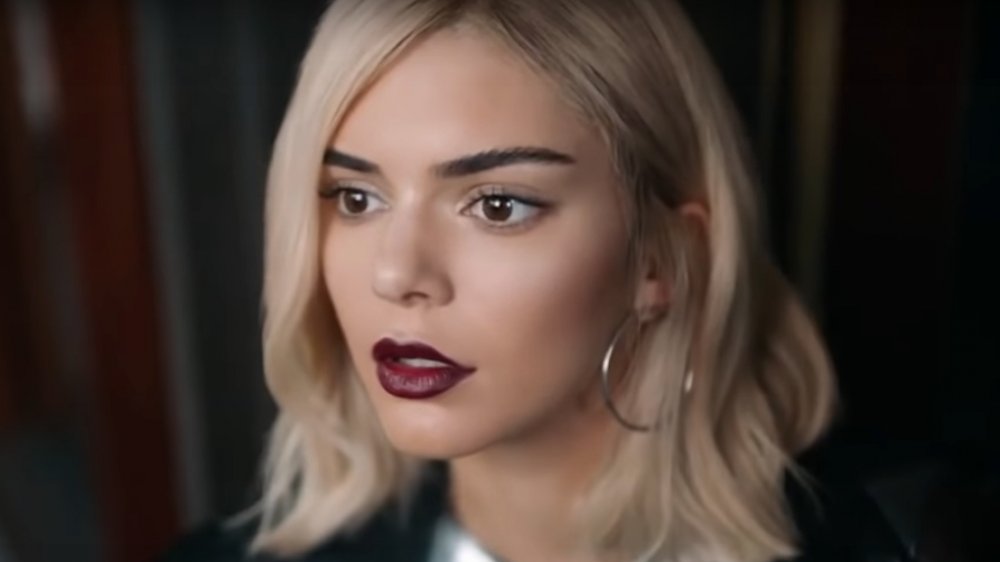 Celebrity endorsements are not a new phenomenon. They've been around pretty much as long as celebrities. People in power figured out long ago that putting a face people know and love to a product or service you are trying to sell gets results, though sometimes it can have the opposite effect on said celebrity.
Nobody can blame an up-and-comer for using an established brand to broaden their audience, but when A-listers start hawking ice cream and underwear, that's when you realize that maybe the lavish lifestyles of the rich and famous need more than a studio paycheck to support. Of course, there are also the ads that simply don't seem to make sense for an actor's brand at all. Excuse us, but, Johnny Rotten is that you? Selling … butter?
These are the stars who took a gamble by using their image to promote a product, and we'll let you decide: Did they sell their own souls in the process?
Scarlett Johansson—SodaStream
All she did was mix some plain water with bubbles and add a dash of flavor, yet instead of a refreshing beverage, Scarlett Johansson stirred up a media storm. The A-list beauty's eight-year relationship with Oxfam came to an ugly end when she appeared in a commercial for SodaStream against the humanitarian organization's wishes. The nonprofit was reportedly unhappy that its ambassador was supporting an Israeli company that operates a factory in the occupied West Bank, considered an illegal practice under international law.
"While Oxfam respects the independence of our ambassadors, Ms Johansson's role promoting the company SodaStream is incompatible with her role as an Oxfam Global Ambassador," the organization said in a statement. "Oxfam believes that businesses, such as SodaStream, that operate in settlements further the ongoing poverty and denial of rights of the Palestinian communities that we work to support."
The Ghost in the Shell star came out swinging in an interview with the Observer (via The Guardian), saying she stood by her decision. "I was aware of that particular factory before I signed," she said. "And it still doesn't seem like a problem, at least not until someone comes up with a solution to the closing of that factory and leaving all those people destitute."
​George Clooney—Nespresso
For more than a decade, George Clooney has been the face of high-brow Swiss coffee brand Nespresso, a company that manufactures dispensing machines to be used with its coffee pods, which it advertises as being easier than a decanter and tastier than instant brew. While some of Clooney's commercials have been mildly amusing, most have been irritatingly smug, usually built on a mixture of innuendo and porno music. The company even began bringing in special guests to play alongside Clooney, including Jack Black, Ian McShane, and Danny Devito, who joined the silver fox for Nespresso's first-ever U.S. commercial.
Clooney's lengthy relationship with the brand backfired in 2016, when the long-term cost of convenient coffee attracted attention. Researchers fear that as the popularity of Nespresso and other pod-coffee brands rises, more and more pods will end up in landfills for hundreds of years. According to the Daily Mail, the former boss of Nespresso has even called its packaging an environmental disaster. This leaves Clooney, who is outspoken on global warming and appeared in the very first 'green issue' of Vanity Fair, in a position where he's pocketed millions at the detriment of the planet. Talk about selling your soul.
​Kevin Bacon—EE
Kevin Bacon wearing that famous Britney Spears red leather catsuit is an image that you can't unsee, and UK cell phone service provider EE knew that all too well when they cast the pair in a bizarre but begrudgingly memorable ad for Apple music.
The Footloose star hams it up as he walks down a British street listening to music and telling viewers that it is literally coming out of his ears. The misuse of the word "literally" is far from the worst thing about this particular commercial. When Bacon flicks to Britney's "Oops!…I Did It Again," he tears off his clothes and dances about in all-too-revealing leather, only to bump into the former pop star on the next corner.
While Britney was a one-time thing (her questionable acting probably sealed that deal), Bacon jumped on the whole "Six Degrees of Kevin Bacon" thing as a way to show how well connected EE customers are, but that message failed to translate. Adturds (a British website that calls out bad advertisements) savagely lampooned the campaign. "Bacon now behaves not like a supercool movie star who you could actually have a pint with, but a creepy uncle," it said.
​Benicio Del Toro—Magnum Ice Cream/Heineken
Fans of Academy Award winner Benicio Del Toro were gobsmacked in 2010 when the quintessentially cool Usual Suspects star popped up in a commercial for Magnum Gold ice cream bars. He stars alongside Brazilian model and actress Caroline Correa in a trailer-length commercial for the company's Gold range.
Viewers accused the Puerto Rican actor of selling out via ice cream heist. One disgruntled fan called the actor and the ad's director, Bryan Singer, "wh***s in a capitalist g**g b**g." Others questioned just how much money one of Hollywood's coolest actors was paid to lower himself to that. The answer: apparently not enough.
Del Toro was back for more easy money in 2016, signing on as the brand ambassador for Dutch beer Heineken. The commercials attempt to paint the brewery as a family orientated business, with Del Toro practicing his range by feigning happiness while receiving unwanted gifts at a Christmas gathering. In truth, Heineken is no mom-and-pop enterprise. It's a conglomerate that boasts of its global presence online. Regardless, Del Toro seems more than happy to shill for the brewery, calling his involvement "an honor."
​Jennifer Aniston—Emirates
There is a fine line between parodying your fame and fortune and just straight up rubbing it in the faces of average Joes everywhere. Jennifer Aniston crossed that line big time with her ad campaign for Dubai-based airline Emirates.
According to the Daily Mail, the Friends star was paid $5 million to endorse the luxury international carrier, whose first class ticket for a round trip from New York to Dubai costs an eye-watering $25,000. The fact that a rich actress was promoting the jet set lifestyle wasn't necessarily the problem; it was the way she did it that shocked and angered viewers.
The ad makes a mockery out of everyone who doesn't have $25,000 to shell out on plane tickets, painting economy class as a hellish experience because it lacks a lounge and a shower. In the ad, Aniston gets laughed at by staff as she wanders around a regular plane in her bath robe, only to wake up and realize that flying in coach with the little people was all a terrible dream.
Turns out, pointing out how it sucks to be poor wasn't the greatest marketing strategy in the world, as Emirates found out when the clip debuted on YouTube. "Snobbiest ad ever," one user commented. "Talk about first world 1%'er problems."
​Nicole Kidman—Etihad Airways
Jennifer Aniston isn't the only Hollywood actress to have her name dragged through the mud for appearing in a snotty airline commercial. Oscar-winner Nicole Kidman fell into the exact same trap. While her ad for United Arab Emirates' state-owned carrier Etihad Airways wasn't quite as in-your-face about class, Kidman found herself mired in a different issue: women's rights.
The actress clearly didn't think twice when the luxury airline came calling with a big check, but considering she's been a U.N. Goodwill Ambassador for women since 2006, she ought to have done her research.
The Association of Professional Flight Attendants released a statement calling for Kidman to cut ties with the airline, claiming that bosses at Etihad have fired female employees for becoming pregnant. "We urge you, on behalf of the women and girls that you spoke of so eloquently [on International Women's Day], not to play a part in promoting Etihad Airways, a company that imposes abusive labor practices on its female employees and whose sole owner is a government that stands against the very world that you imagine," read the statement.
​Samuel Jackson—Capital One
Just a quick glance at Samuel Jackson's filmography reminds you that the Snakes on a Plane star really will do just about anything for a pay day, and he proved that beyond a doubt with his controversial Capital One commercial in 2013.
In the clip, Jackson waxes lyrical about the benefits of having the Quicksilver Cashback Card in your wallet, approaching the job with the same intensity that he brings to most of his parts. The problem: he brought a little too much of that patented attitude, telling viewers that Capital One offers rewards "every damn day."
Fans of his movies are used to hearing Jackson use the word "damn," but the language was considered a little coarse for a TV commercial. Many viewers reportedly lodged complaints and threatened to close their accounts. The bank buckled under the backlash and re-shot the ending of the commercial, replacing "every damn day" with "every single day."
It was a victory for decency, according to one conservative Bank Innovation reader: "I just saw the new improved version while watching Letterman on CBS at 12:15AM. Just goes to show that if we continue to speak out about these topics we can achieve results. I'm glad Capital One made this important enough to change it for all of us, and our children."
​Alec Baldwin—Capital One
Yet another A-lister to shill for Capital One, Alec Baldwin's involvement with the bank brought him a lot more heat than Jackson, perhaps because the former has been such an outspoken critic of corporate greed and a champion of progressive politics (but also because the commercials he starred in are just plain annoying.)
When Baldwin showed up at the Occupy Wall Street protest in 2011 to show his support for those fighting for financial equality, he was hounded by members of the grassroots movement We Are Change, who wouldn't let him cross Manhattan Park without answering a few questions. According to the Daily Mail, Baldwin told protesters that the Securities and Exchange Commission (SEC) is "totally in the pockets of the banks," ignoring the irony that he was sitting comfortably in the deep, velvety pocket of Capital One (who received $3.5 billion in the Wall Street bailout).
Critics labeled Baldwin a "hypocrite" and a "limousine liberal," forcing him to tweet an explanation. "I donated all of my fee from Capital One 2 arts charities," he wrote. "They have been gr8 partners in my support of the arts."
​Johnny Rotten—Country Life Butter
John Lydon was the poster boy of the punk rock movement during the late 1970s, fronting the musically and politically influential British band The Sex Pistols under the stage name Johnny Rotten. As the years passed, Lydon's commitment to the punk lifestyle and what his music stood for has repeatedly come under scrutiny, and for good reason.
Anyone who's seen Lydon's 2008 ad for Country Life butter knows punk is dead. The commercial features Lydon dressed in traditional upper-class British garb, reeling off several reasons why he might like Country Life butter (such as "it's made from British milk," punctuated by several British cows stampeding his way) before dismissing them all in favor of "I think it tastes the best!" The ad ends with Lydon happily munching on a slice of buttered toast in his fancy country kitchen. Nothing could be further from the image that made him notorious in the world of music.
The fading star addressed the backlash from critics when he spoke to the Camden New Journal (via Campaign). "Why are they questioning me?," he asked. "What manual am I supposed to adopt? I'm promoting a British product which I'm very proud of."
​Bob Dylan—Victoria's Secret
As the ultimate counterculture icon, it seems inconceivable that Bob Dylan would ever stoop so low as to do a commercial for anything, yet alone Victoria's Secret. The folk legend has been annoying his followers since the day he first switched to electric guitar back in 1965, but in 2004, he dealt them their biggest blow to date when he inexplicably appeared in the "Angels In Venice" campaign, the one and only commercial he has ever done (with the exception of a 2010 Google ad that recycled clips from his video for "Subterranean Homesick Blues," a source of controversy in itself.)
Why a lingerie line would want to intercut shots of their models with a man old enough to be their grandfather is anybody's guess, but Dylan got two things out of it: a pay day and some publicity for the memoir he released that year. As a fan of the man, all you can do is point to the fact that Dylan did actually state back in '65 that the only thing he would sell out for were ladies undergarments. Decade-spanning practical joke, or shameless cash grab? You decide.
​Norm MacDonald—KFC
When KFC announced that former Saturday Night Live star Norm MacDonald was to be its new Colonel Sanders in 2015, fans of the Canadian stand-up expected his ads to at least push the boundaries of fast food advertising, maybe even use his last name as a riff on the restaurant's biggest competitor. Instead, MacDonald's role as the Kentucky icon could have been played by just about anyone.
MacDonald simply slipped into the Colonel's white suit and chewed the scenery like it was covered in chicken gravy, occasionally throwing a wink and nod our way to let us know that, deep down and buried under a mountain of mashed potatoes, his sarcasm remained intact. He appeared in the role of the KFC founder several times before being replaced by comedian Jim Gaffigan, whose clips poked fun at the fact that the company change its Colonel on a regular basis.
​Kiefer Sutherland—Jose Cuervo
Kiefer Sutherland is said to have funded his move to Los Angeles with some ad work, posing for Levi's in the 1980s as an unknown. By the end of that decade, everyone in Hollywood knew his name from big films such as The Lost Boys and Young Guns.
Two-hundred-plus episodes of 24 later, Sutherland is recognized as one of the industry's most likable tough guys, an image he apparently doesn't mind parodying for an easy buck. Acer took advantage of this with their Aspire Ultrabook commercial, dressing him up like Jack Bauer and sending him into supermarkets on the hunt for the ingredients he needs for his new passion—cupcakes. How that helps sell laptops is anyone's guess, though at least the commercial gets a few laughs.
You can't blame a young actor for posing in a pair of 501 jeans, either, but you can blame Sutherland for shilling a product that's almost ruined his life on numerous occasions. Sutherland's 2013 spot for Jose Cuervo tequila plays up the brand's campaign to always have a story to tell. The actor is shown living the high-stakes life. He gets a tattoo and visits an underground fight club. He does all this in between shots of liquor, of course. Considering Sutherland has a documented history of drinking problems, promoting something that's been so controversial his life feels like a deal with the devil.
​Kendall Jenner—Pepsi
Advertisers will often jump on bandwagons to make their product seem as relevant as possible, though Pepsi admitted it "missed the mark" with a commercial starring Keeping Up With the Kardashians star Kendall Jenner.
The ad shows Jenner walking off a photo shoot to join an ongoing street protest in the vein of the Black Lives Matter movement. She approaches a police barrier and offers one lucky officer a cold can of Pepsi, a gesture that was supposed to "project a global a message of unity, peace and understanding," according to a company statement.
Not many people saw it that way. Advocacy group Change of Color slammed Jenner after the ad aired, tweeting, "Stop appropriating our pain and struggle." Jenner remained quiet in the aftermath, but an insider told Hollywood Life that she was traumatized by the fiasco. "She had such high hopes for it," the source said, "and now she's terrified she will never work again or become a laughing stock. The world sees her as this glamorous, sophisticated, jet-setting woman, but she's only 21 and she's very sensitive. This has been very painful and embarrassing to her." For what it's worth, Pepsi pulled the ad and personally apologized to Jenner.
Whether Jenner will ever live this down is anyone's guess, though it certainly doesn't look like it will go away anytime soon. In fact, Pepsi has actually become an ironic weapon of choice at social rallies. A May Day 2017 demonstration in Portland, Ore. was shut down after a protester threw a full can of the soda at police.
Bruce Willis—Seagram's
Bruce Willis shot to fame in the mid-'80s playing cheeky detective David Addison in ABC's hit comedy drama Moonlighting. He went on to cement his place in movie history playing unkillable cop John McClane in 1988's Die Hard, but not before carving out a place in beverage history for Seagram's.
In 1986, the now-defunct alcoholic beverage company reportedly paid Willis somewhere in the region of $6 million to advertise its wine coolers. The result was a super cheesy commercial—even by '80s standards.
Willis used to perform musical numbers on a regular basis on Moonlighting, so Seagram's apparently thought it was a good idea to have him sing one about its product. The soon-to-be A-lister dances across his porch using a bottle of Seagram's as a microphone, crooning about how he and his boys just can't get enough of the stuff.
As it turns out, Willis wasn't kidding. According to Yahoo, he was abruptly dropped as the face and voice of the brand after getting arrested for a DUI and then charged with assaulting a police officer who was responding to a party at his home.
M. Night Shyamalan—American Express
In 2006, American Express booked a 2-minute advertising spot during the Academy Awards, so the company called on renowned horror filmmaker M. Night Shyamalan to write, direct and star in an ad titled Time To Dream. As part of the company's "My Life, My Card" campaign, the cinematic spot takes place in Shyamalan's head as he sits in a cafe drawing inspiration from the other customers.
Apparently he should have sat in that cafe a little longer because the commercial is a mixture of horror clichés and nonsensical creepiness that does little to promote the company's brand. According to a behind-the-scenes documentary, Shyamalan viewed the project as a chance to make fun of himself and connect with his audience. "I really approached this commercial as two days of a movie, and American Express wanted me to," he said. "I got all our movie guys, and we did it in a movie way with movie actors."
Shyamalan's cinematic reputation took a nosedive in the years following the commercial, but he has returned to form with the critically acclaimed superhero horror film Split (2017).
Mr. T—Flavorwave
Since The A-Team disbanded in 1987, Mr. T has made a living shamelessly attaching his image to video games, chocolate bars, and even iced tea, but no commercial compares to the embarrassing spot he did for the Flavorwave Turbo Oven back in 2008.
In the ad, an unusually polite Mr. T explains to viewers how he hates having to spend hours in the kitchen every time he wants a tasty meal. "I challenged some friends of mine to come up with a cooking invention that would make it super easy for me to whip up a tasty meal quick enough to head off a big, fierce appetite," he says, with verve. It's not his best work, but we pity the fool who thought he should keep hawking these ovens.
Mr. T also joined fellow has-been actress Darla Haun in a televised test run of the Turbo Oven. Haun cooks up a ribeye steak for Mr. T in 16 minutes flat. This is after he breaks down the door of the fake kitchen and begins a normal conversation in terribly awkward fashion. It's so bad, it's good.
Uma Thurman—Schweppes
This bizarre European commercial for Schweppes fruit fusions was named as one of the worst celebrity ads of 2011 by Campaign magazine, who criticized the colorful spot for being uncomfortable to watch. Uma Thurman is the celeb in question, and her role is to accidentally seduce a French journalist while discussing her love for Schweppes.
"I love Schweppes," an elaborately dressed Thurman, sprawled seductively across a plush sofa, tells a flustered young reporter. "I love having Schweppes with strangers, I like having Schweppes at home, or sometimes in a taxi."
It's a pretty poor gag, but not as poor as Thurman's performance, which falls well below the high standard she set in work on Quentin Tarantino's Pulp Fiction and Kill Bill. In the Schweppes commercials, she leaves noticeable gaps between sentences, as if she's either being fed lines off camera. Maybe she was unable or unwilling to commit the dreadful dialogue to memory.
"The premise and script are baffling, and Thurman's uncomfortable performance shows that she knows exactly that," reported Campaign. "The only thing we can conclude…is that Schweppes must be paying celebrities a lot of money to feature in its ads."
Charles Barkley—Taco Bell
NBA legend Charles Barkley became one of basketball's biggest personalities during his professional career, so when his playing days came to an end, he was perfectly positioned to transition to television.
The retired star has attached his name to numerous brands for a paycheck over the years, popping up in commercials for T-Mobile, McDonald's, Coca-Cola, Nike, Right Guard and Weight Watchers, to name but a few. Some of those endorsements have been genuinely funny (we dare you not to laugh at his "steaks on plane'" bit with Samuel Jackson), but others, not so much. The worst of the worst has to be a Taco Bell spot that features him spitting rhymes about how much the fast food chain's "Five Buck Box" rocks. Safe to say, Barkley isn't likely to extend his reach to the music industry.
Mary J. Blige—Burger King
Grammy Award-winning artist Mary J. Blige started on her road to stardom by laying down a version of Anita Baker's "Caught Up in the Rapture" in a mall recording booth. When that amateur cut found its way to the office of a label executive, the soulful singer was swiftly signed and has been a staple of the R&B genre ever since. While her legacy is strong enough to withstand a few hokey commercials, Blige was really pushing her luck with the ones she filmed for Burger King in 2012.
In the ads, Blige sings about the restaurant's new chicken wraps to the tune of her song "Don't Mind." After early cuts of the commercials were leaked online, both the singer and the fast food chain faced backlash over the campaign's perceived lack of racial sensitivity. The fast food chain claimed the controversial footage was never meant to be seen, then released a finished version of the commercial, then pulled that one too.
"I agreed to be a part of a fun and creative campaign that was supposed to feature a dream sequence," she told TMZ. "Unfortunately, that's not what was happening in that clip. I understand my fans being upset by what they saw. But, if you're a Mary fan, you have to know I would never allow an unfinished spot like the one you saw go out." Blige was reportedly paid $2 million for her work.
Whoopi Goldberg—Poise
When the Kimberly-Clark Corporation launched its Poise line of incontinence products for women, the goal was to humanize the issue and take away the stigma attached to using pads.
"We're building a great deal of feminine details into this product so women can feel like this is not an institutional product," Poise senior brand manager Joe Kuester told The New York Times. According to surveys conducted by the company, one in three woman over the age of 18 experience "light bladder leakage" and many fail to discuss the problem out of embarrassment.
What better way to do that than by enlisting Whoopi Goldberg, dressed as several historical female figures, to complain about it? The Sister Act star appears as Joan of Arc and Cleopatra (who angrily reveals that she's been "leaking for years") to name a few, and the result is a commercial that turns incontinence into a joke. Perhaps that was the desired effect, but it's hard to take a product seriously when all you can remember about it is Goldberg making pee-spray sound effects.