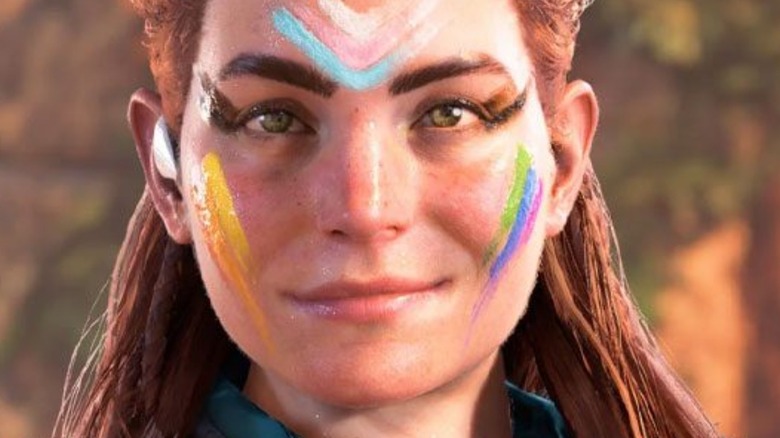 Certain genres dominate the world of gaming, with first-person shooters, racers, and role-playing games often topping the charts. Open world games have also seen a popularity surge in recent years. Boasting titles ranging from "Grand Theft Auto 5" to "The Legend of Zelda: Breath of the Wild," the genre has transformed into one of the most successful and popular in the world, selling millions of copies.
Open world games typically offer sprawling worlds for players to explore and hundreds of additional quests and secrets to discover. According to Ars Technica, true open world titles hinge on non-linear stories, giving players the freedom to choose how they want to progress. This makes them appealing to those who don't want to be told where to go, what to do, and when to do it.
2022 saw a great collection of open world games hit store shelves across every major platform, from first-party exclusives to multisystem big hitters. A select number of titles among this group stood out as the best of the best.
Slime Rancher 2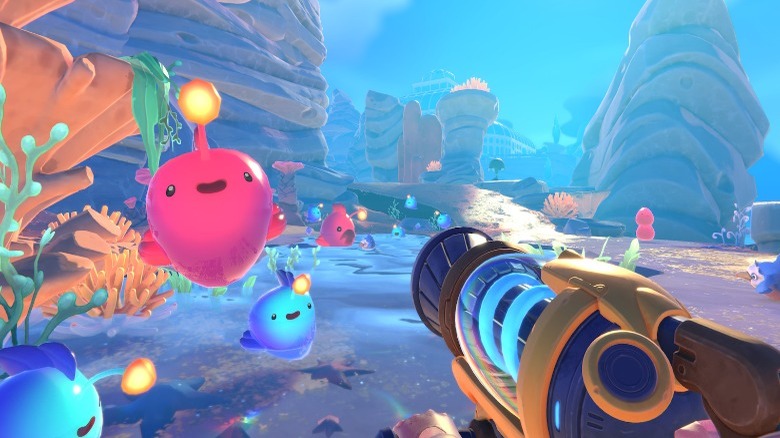 Monomi Park's sequel to its 2017 hit "Slime Rancher" has yet to get a full release, but it did make it to early access in September 2022. Anyone who has played the first entry in the series will find the basic gameplay hook familiar. Users once again take control of Beatrix LeBeau as she raises and farms a variety of slimes in a new area known as Rainbow Island. Like its predecessor, "Slime Rancher 2" has an open world, with players given free rein to go out and investigate the in-game map. Exploration plays a necessary role in the experience, as it allows players to discover new types of slimes and food to earn better tools or upgrades.
Despite its early access status, "Slime Rancher 2" has still attracted plenty of praise from players and reviewers alike. GamingBoulevard felt the follow-up does little to innovate, but highlighted the introduction of new materials, slimes, and items to make it a bigger game than the original. Meanwhile, GamesRadar+ noted the beauty of Rainbow Island and the way that the mysteries hidden away in the world provide even more motivation to go around and uncover all of its secrets.
Release Date: September 22, 2022 (Early Access)
Genre: Simulation, Action-Adventure, First-Person Shooter, Open World
Game Modes: Single-Player Only
Metacritic Score: N/A (PC), N/A (Xbox Series X|S)
Pokémon Scarlet and Violet
After years of following the same formula, developer Game Freak has begun to experiment with the "Pokémon" series, implementing ideas and features that many modern games have used for some time. "Pokémon Scarlet and Violet" evolve the open world concept first hinted at in "Pokémon Sword and Shield." As laid out by Ars Technica, the twin titles offer a proper free-roaming area that players can explore at their own pace, choosing what direction they want to go in at any given point.
This new approach makes the latest installments in the long-running franchise feel the most ambitious and contemporary of any "Pokémon" title since the first two generations. While reviewers agreed that "Scarlet and Violet" have a lot of technical issues, the open world format provides a level of freedom never seen before in the series. Trainers can go out and survey the new Paldea region without having to stick to the basic mechanic of beating gym bosses to earn badges.
A series of small but important gameplay improvements also makes exploration feel like the right approach to take, such as the fact that players can now fast travel to any Pokémon Center they have already visited (via Inverse). Ultimately, the "Pokémon" blueprint only needs a few tweaks rather than wholesale changes and "Pokémon Scarlet and Violet" have moved the IP towards providing a far less linear experience.
Release Date: November 18, 2022
Genres: RPG, Open World
Game Modes: Single-Player, Online Multiplayer (Co-Op and PvP), Local Co-Op