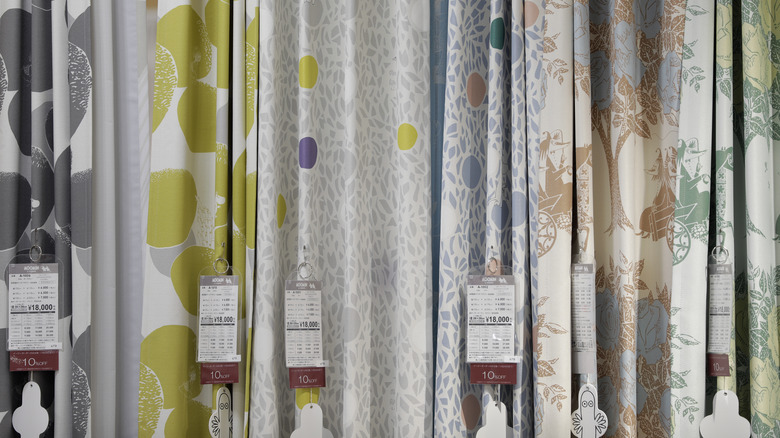 Before we begin, let's get one thing straight: Don't let others' opinions about anything tell you what you can and cannot decorate within your own home. If you enjoy an old-fashioned or vintage look, by all means, lean into that design. If, on the other hand, you want a more modern and trendy appearance, the below information may prove helpful to you.
Those attempting to create a minimalist space should use curtains with neutral colors and lightweight or sheer fabrics, per Homedit. On the other hand, if you're looking for an easy and low-risk design, choose window coverings that match your walls or the room's accent tone. Further, Homedit recommends focusing on functionality over aesthetics, so consider how much privacy and light coverage you need before shopping.
Along with this information, you may also benefit from understanding which styles you should definitely avoid. To that end, we've listed 10 curtain trends modern homeowners should steer clear of.
1. Dark tones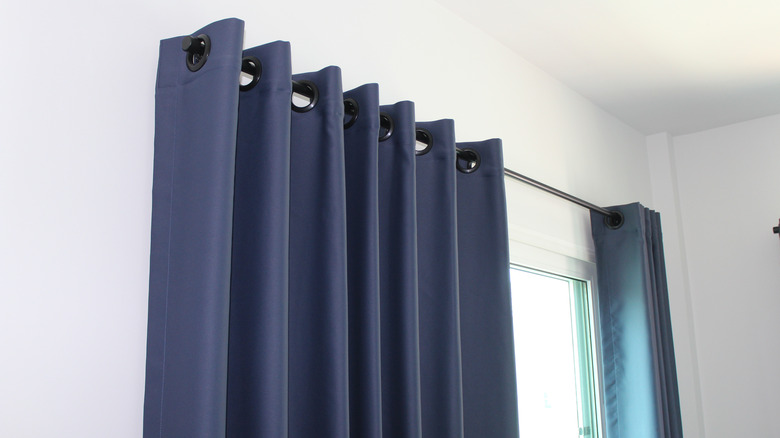 Unless you're creating a home theater, it may not be wise to use curtains in dark colors. When pulled shut, they will block out every ounce of natural light, which could make the room feel closed in. If you really love a deep shade, try layering dark curtains with sheer ones.
2. The puddled look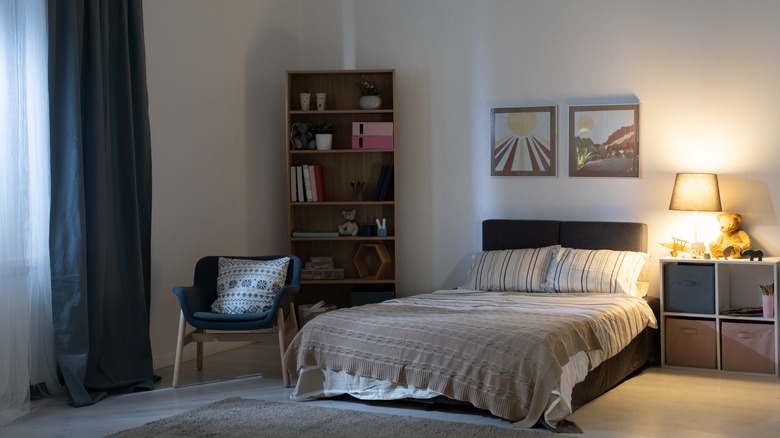 To create a more luxurious look, some have chosen to use extra long curtains that bunch up, or puddle, on the floor. However, this can sometimes appear like it was an accident and may collect lots of dust. An alternative is choosing curtains that fall slightly above the floor.
3. Dense materials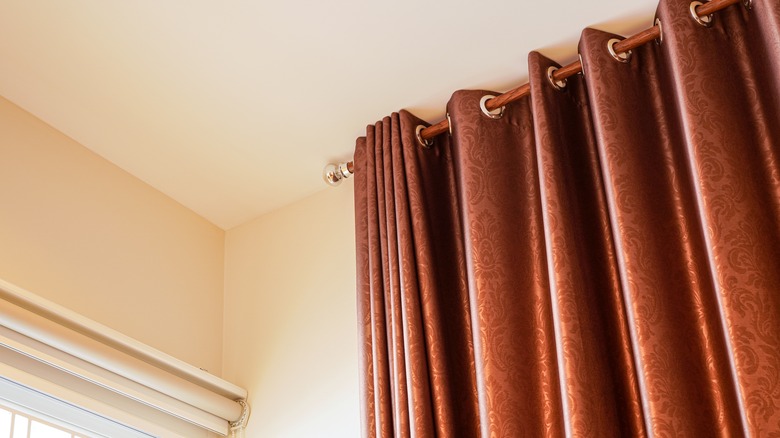 While materials like velvet and silk could work in rooms filled with expensive furniture pieces and dark tones, they may take away from light and airy spaces.
4. Swooping swags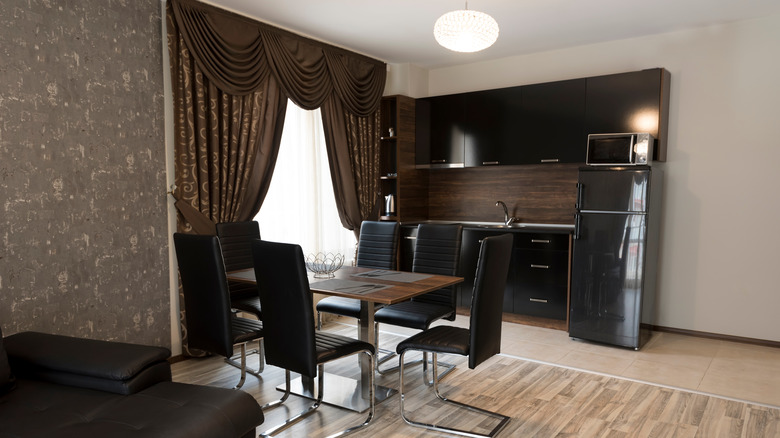 Swooping curtain swags were popular decades ago but have since gone out of style, especially when paired with curtains in deep shades.
5. Loud designs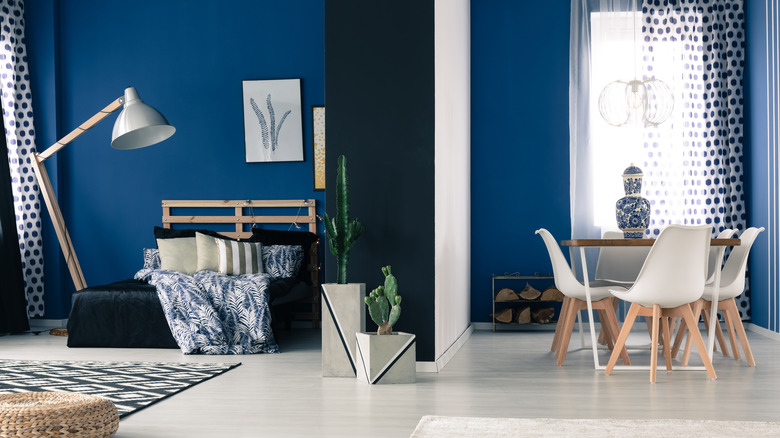 While maximalist spaces may benefit from a loud, over-the-top curtain pattern, most rooms look best with solid colors or subtle prints. The above polka dot print draws quite a bit of attention, which may be seen as either a positive or negative thing, depending on your design preferences.
6. Floral prints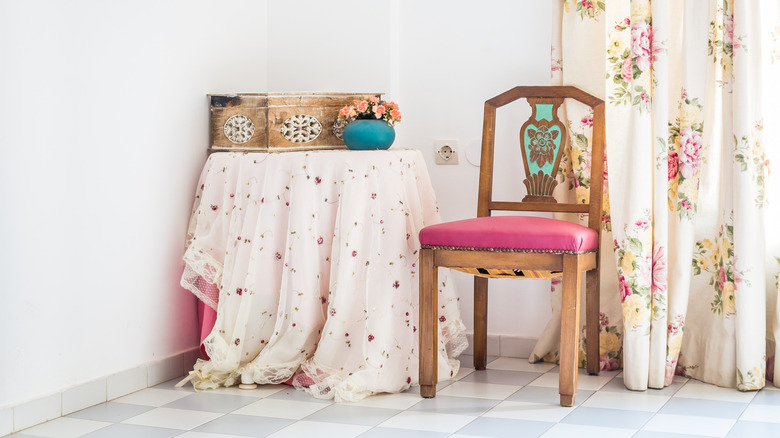 Just like small floral print wallpapers, flower curtains can look old-fashioned. This is especially true when the main color is a warm white tone and when the florals contain pink and yellow.
7. Delicate details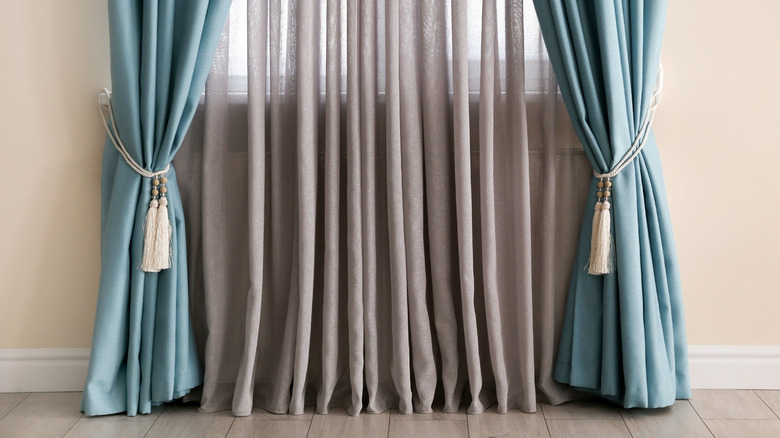 Curtains with tassels, beading, or other intricate details are a thing of the past. Wherever used, these items are sure to make your window coverings appear out of style.
8. Frilly fabrics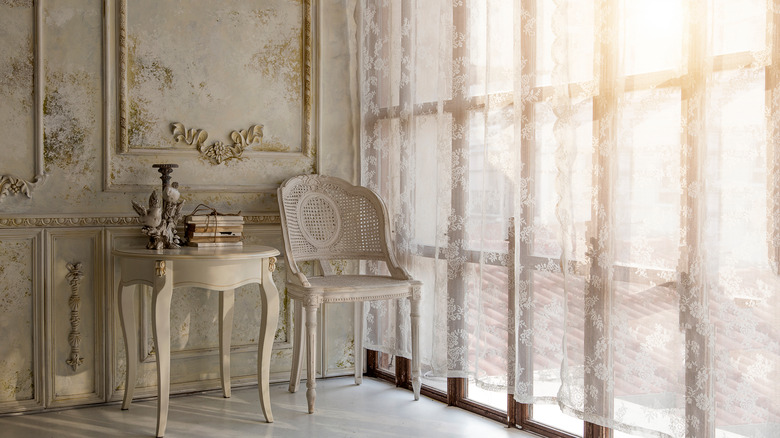 Unless you're trying to create a vintage look, stay away from any window coverings that resemble a grandma's doily. A great alternative is a simple sheer fabric that doesn't have the added frills.
9. Short valences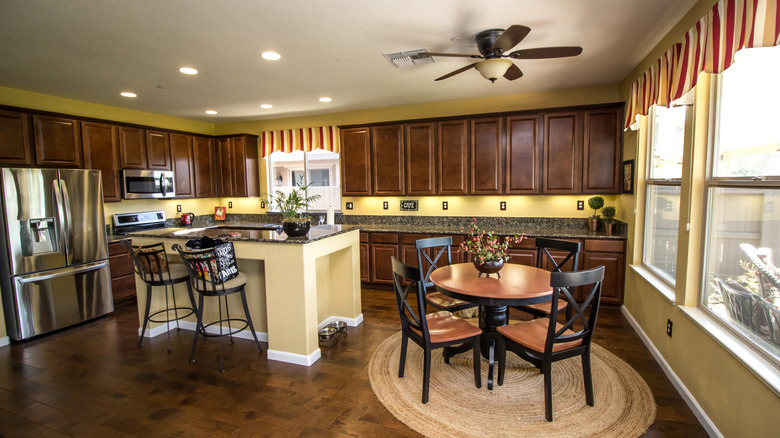 Small pieces of fabric hung at the top of windows, valances usually give homes an extra old-fashioned appearance. While they could possibly work in country-style kitchens, they should usually be avoided.
10. Bold shades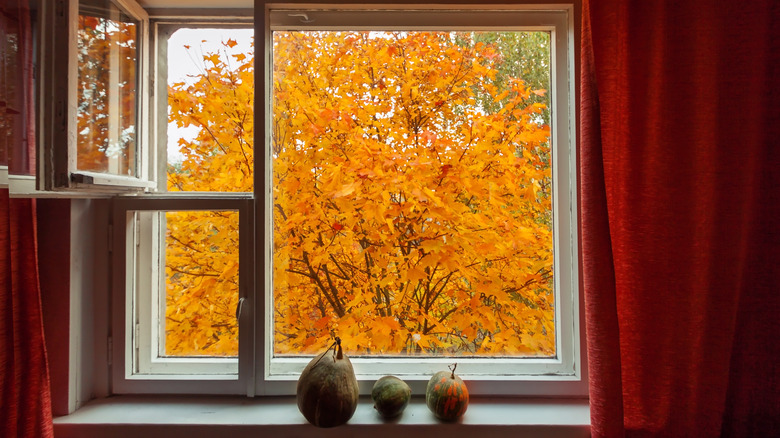 Bold-colored curtains, especially those that are warm-toned like red, orange, and yellow, are out of style, unless the room uses these shades as accent tones. However, even then, they may make the room's design appear much older.