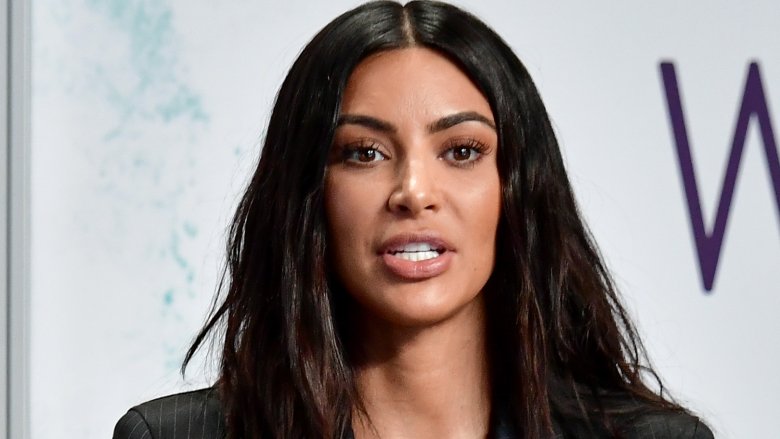 The Kardashians are perhaps the most well-known family on the globe. Their harrowing trials, tribulations, breakdowns and disputes pale in comparison to the dark secrets they've tried to keep out of the spotlight. Being in this family is not easy, so it seems. From keeping Caitlyn Jenner's gender issues a secret for years to Kim Kardashian confessing she outright knew her marriage to Kris Humphries wouldn't last, here are the dark secrets this family tried to hide.
Caitlyn's cross-dressing (pre-transition)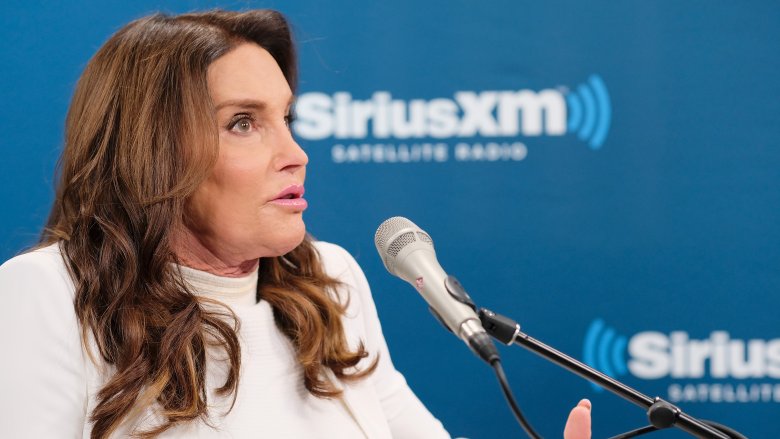 For years the Kardashian family hid Bruce Jenner's desire to be a woman. In fact, daughters Kendall and Kylie Jenner caught him in a dress one time and kept it a secret. Speaking with Diane Sawyer, in 2015, before he changed her name to Caitlyn and before many of the surgeries, Bruce shared, "Any time someone walked into the room, the camera turned on because Kendall thought Kylie was stealing clothes from her. They came home and turned on the computer and [went] 'Oh my God!'" That was just one incident. Bruce also recalled the time step-daughter Kim Kardashian saw him walking around in women's clothes. As he recalled, Kim spotted him then immediately "kind of walked out, jumped in the car and went for a ride."
In Caitlyn's 2017 memoir, The Secrets of My Life, she recalls touring the world delivering motivational speeches after winning the 1978 Olympics. But underneath the business suit Bruce was wearing, was something else. "They don't know that underneath the business suit I am wearing panties and a bra," she wrote, according to a People excerpt. "That I am not Bruce Jenner but a woman I will come to call Caitlyn, who still has to be Bruce except for stolen moments where I can be my authentic self. The speech that I give is called 'Finding the Champion Within.' All bullsh*t."
Rob's serious weight and diabetes trouble
Rob Kardashian has had it tough. Days before his older sister, Kim, married Kanye West, Rob went off the rails tweeting about his weight. "So I found out I was trending for being fat," he said, according to People. "Thank you all it really made my day." Multiple outlets said he went to rehab for his weight troubles, which he denied. "First, I don't believe in rehab or therapy or anything of that sort and second I'm a grown man and will work on myself when I choose. I'm aware that I'm fat that def ain't a surprise to me…"
It all came to a head after he was diagnosed with diabetes at the end of 2015 and was most recently hospitalized for it in December 2016. TMZ reports the former recluse checked himself into the hospital because his condition flared up due to the ongoing stress of his relationship to Blac Chyna. The stress of their drama caused Rob, who once weighed upwards of 300 pounds, to pack on the pounds, which affects his diabetes.
The news came as a shocker since months earlier he bragged to People about how Blac Chyna helped rid him of the disease. "She told me that by having her cook for me, my diabetes would be gone. And it is," he said.
Khloé 'faked' tried to have kids with Lamar
Was Khloé Kardashian's marriage to Lamar Odom all a sham? Not exactly, but she did fake wanting to have kids with the troubled ex NBA star. During an episode of Kocktails with Khloé, she shared they were once planning to have a family. "Lamar and I wanted to conceive, we wanted to adopt but also to foster kids," she said, according to The Daily Mail. In all, the former couple were married for seven years and their divorce was finalized in December 2016.
But Khloé's optimism for expanding her family may not have been all true. In a recent episode of Keeping Up with the Kardashians, Khloé admitted to "fake" trying to have kids with Lamar. "I was married, but I knew the circumstances weren't the healthiest," she revealed. "So, I just kept pretending I was doing it." While being married, Khloé did take fertility treatments, but she soon ended them. "I had to stop because there was much deeper stuff that was happening in our marriage," she said. "I knew that it wasn't the right situation to bring a child into, and I think I've done a lot of covering up for him."
Lamar said he was hurt by her revelation. "That hurt a little bit," Lamar told Wendy Williams in June 2017. "I wish she could have told me. She didn't have to say it on TV to the whole world."
Lamar's drug usage and cheating
Khloé did all she could to fool everyone into thinking her marriage to Lamar was good. But behind closed doors, the reality star was falling apart from the lies she was telling. "The way I was living is not a way to live!" Khloé shared on Keeping Up with the Kardashians in 2014 (via The LA Times). "I kept in hiding every time there was something going on. I would have to lie, or conceal, or cover up, and I'm so over it!" She was happy when Lamar publicly came clean about his indiscretions. "Last year on my birthday I lied to everyone because I had to lie and say I was with my husband when in fact my husband was missing with another girl! OK?!" she dished. "And I lied and I gave up my Beyoncé tickets to Kendall [Jenner]. That's how badly I was hiding and I didn't have a birthday. I was alone and lied to everyone."
"If there is one thing I regret when I was married, it was having multiple affairs with different women," Lamar told Us Weekly in 2017. "That wasn't the stand-up thing to do. I wish I could have kept my d*ck in my pants."
As for the drugs, Lamar, who overdosed on drugs and almost died in 2015, said he got an apartment in Los Angeles so he could get high freely out of sight from his wife. "I wasn't trying to repair my marriage; I was just trying to get high," he said.
Did Kris know Bruce wanted to be a woman?
What did she know and when did she know it? That's the main question causing a rift between former spouses Kris and Caitlyn Jenner. In Caitlyn's memoir, The Secrets of My Life, she alleged that Kris 100 percent knew of her gender identity crisis when they met, adding Kris was fully aware she was on hormones for years before meeting. "I told her there had been a woman inside me all my life," Caitlyn wrote, per The LA Times.
Kris has adamantly denied all of these events and slammed the book as lies. In an episode of Keeping Up the Kardashians, Kris barked that she'd never been "more angry and disappointed in somebody in her whole life." She went on, "I read it and basically the only nice thing she had to say was that I was great socially at a party one time… None of it makes sense. Everything she says is all made up. Why does everything have to be that Kris is such a b*tch and an a**hole?… And then, all through the book, 'Kris knew. Kris knew before I even made love to her.' I'm like, what?'"
Because of the discrepancies in the timeline of events, Kim believes her mother and step-father will probably never reconcile, telling Andy Cohen that there's a "two percent" chance of the former lovers ever talking again. "And those are Kendall and Kylie. That's their percentage. All fair, I think," she said.
Kylie's lip injections
Kylie Jenner regrets not coming clean about her lip injections at age 16. Talking with Complex, the teen star remembers giving countless interviews in which she outright lied about getting her lips enhanced. She claims the size of her lips have "been an insecurity of mine all my life." Kylie developed the insecurity after a guy kissed her in middle school and complained that her lips were too thin. "From then on, I just felt like I saw guys staring at my lips," she said. "I felt like no one wanted to kiss me."
Kylie said she thought the best course of action was to lie. "What if I came out and said, 'Oh, yeah, I got my lips done?' What are those moms going to think about me?'" Then the kid fans entered the equation. "These kids, my fans, they're going to think I'm crazy. I didn't want to be a bad influence. I didn't want to think you had to get your lips done to feel good about your face. But they thought it was crazier that I was lying about it because it was so obvious. I wish I had just been honest up-front."
She also regretted overdoing it, saying, "When you first get them done, you're like, 'Oh, it could be a little bit bigger on that side.' I'd go back and be like, 'They went down' and think they could be bigger. But I went too far."
Kendall's serious anxiety and stress issues
The fashion industry has fallen in love with Kendall. She's often portrayed as the quiet, successful, hard-working sister of the Kardashian clan. That also brings on unwanted stress and anxiety from constantly being on the go. As the model described on Keeping Up with the Kardashians (via E! News) in late 2016, she suffers from both panic attacks and sleep paralysis. "I'm freaking out because recently I wake up in the middle of the night and I can't move," Kendall shared with her mom. "I'm done arguing with people because everyone says I'm fine, but I don't feel fine. And I promise you one day when I'm rushed to the hospital then you guys are gonna wake up." Her problems reached such a level of concern that Kris recruited a therapist to coach Kendall. Kris also had to fly from Los Angeles to London just so Kendall would feel comfortable on a plane.
Writing in an end-of-year post, Kendall described her anxiety journey in detail. "Anxiety was a huge hurdle for me to deal with this past year, but I think I'm finally learning how to cope," she wrote in a blog post on her site, according to Teen Vogue. She now implements a series of breathing exercises whenever she feels an episode coming on. "[I] learned that it's all mental, so I try to prevent anxiety attacks by bringing my mind somewhere else," she explained.
Kim's doomed marriage to Kris Humphries
Looking at the early stages of Kim's marriage to NBA star Kris Humphries, no one would think it was slowly falling apart. There was a lavish ceremony fit for royalty and it was all captured for a 2011 two-part special, Kim's Fairytale Wedding: A Kardashian Event. But behind closed doors, Kim had a feeling it wouldn't last long. In fact, that very thought arrived to her during their honeymoon, she told Andy Cohen on Watch What Happens Live (via People). "I just thought, 'Holy s***, I'm 30 years old, I better get this together," the reality star dished on her desire tor rush down the aisle. "I better get married. I think a lot of girls do go through that where they freak out thinking they're getting old and have to figure it out, all their friends are having kids. It was more of that situation."
In all, the couple were married for 72 days. Kim's divorce filing not only shocked the world, but it shocked the hell out of Kris who claims he was blindsided. Kris told TMZ, "I'm committed to this marriage and everything this covenant represents. I love my wife and am devastated to learn she filed for divorce … I'm willing to do whatever it takes to make it work." Unfortunately, they didn't fix their marriage and it ended in a long and bitter divorce, which was settled in 2013.
The severity of Scott's boozy behavior
The world has witnessed Scott Disick's spiral out of control due to his excessive partying and drinking. But was it much worse than reality TV cameras led on? Scott first began showing signs of extreme abuse and misbehavior in 2010. Keeping Up with the Kardashian cameras showed him seriously intoxicated and shoving a $100 dollar bill down a waiter's throat after cutting off his alcohol supply. From there on out, Scott's behavior plummeted to deeper and deeper depths. Over the years the footage became more and more horrifying until in 2014, while filming a Hamptons spinoff, Kourtney decided she'd had enough and kicked him out of their shared rental home, reports TMZ.
In all, Scott has been to rehab for his addiction four times with his latest trip in the fall of 2015. It was in fact his second trip to rehab that year – he previously did a short stay a facility in Costa Rica, adds E! News. "This behavior has been going on for years," Kourtney said. Scott tearfully confessed to feeling incredibly lonely saying, "It's been a really hard time going from like having all of you guys, to having nobody."
And in 2017, Scott, who has three kids with Kourtney, doesn't appear to be getting any better. He's been spotted with a myriad of women all over the world, including Bella Thorne, with whom he partied in Cannes, France. But even Bella felt Scott was out of her partying league.
Hiding Kanye West's real health woes
Following his wife's robbery in Paris in October 2016, Kanye West's world began to fall apart. He canceled his Saint Pablo Tour and checked himself into UCLA Medical Center for help, reports E! News. The site claims the star was suffering from exhaustion and sleep deprivation. He remained under medical care for over a week. But there were signs things weren't totally okay in the weeks leading up to his breakdown – including several onstage rants in which he targeted Jay Z and Beyoncé and aired his grievances that Jay Z never checked on the family after the robbery. "Don't call me after the robbery and say, 'How you feelin'?' You wanna know how I'm feeling? Come by the house … Bring the kids by the house, like we're brothers."
In the aftermath of his breakdown, TMZ reported the rapper ultimately became unstable after screwing up the dosage of his medication. The site adds Kanye suffers from psychological issues which are controlled by his medication but states he strayed away from doctor's orders.
Months later, Kanye appears to be in a better place although he has yet to publicly address his mental health. He's often photographed at family events and is said to be steady at work on several businesses including a new beauty line. Insiders tell E! News he's balancing his life much better these days and that he's also spending quality time with his kids North and Saint.
Did Khloé run a sweatshop?
All publicity isn't good publicity. It's a hard truth Khloé had to learn after taking fans on a tour of the factory where her Good American denim is manufactured. But some fans didn't exactly like what they saw and some flatout said she's running a "sweat shop," according to E! News. The footage showed workers creating jeans by hand in a warehouse with unfinished floors. "By the looks of @khloekardashian Snapchat, she's got a sweat shop working on her jeans," one person accused on Twitter. In one video she's even heard shouting to some workers, "Don't f*ck it up! All the pressure's on you!"
Khloé, who is never one to back away from a fight, didn't take the comments lying down. "Watch your mouth. All make salaries and all are employed in [Los Angeles]! Know your info before you chime in," she bit back in a response. "It means a lot to me to fight to make my denim in the US and to be employing good wages to all of my hardworking employees!"
She also confessed that not all of her employees are fond of her. "So I was just in one of my factories, and I think someone hated me that worked there…and Caesar is a d*ck because Caesar said I should fire him, and I'm not going to fire him. Not everyone has to like me."