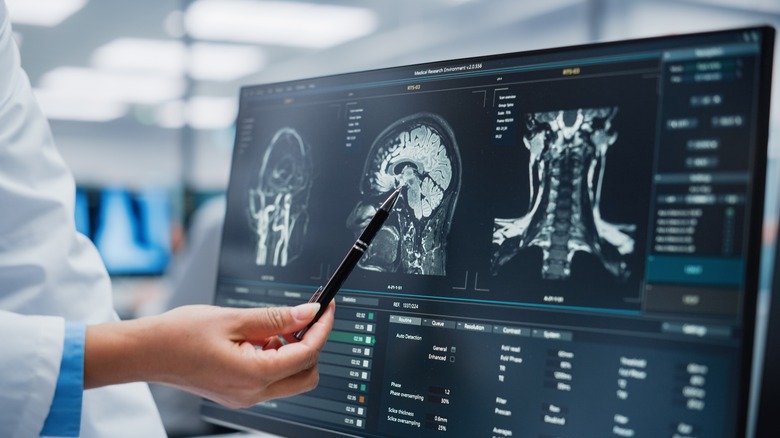 Advances in technology have the power to improve medical treatments, diagnoses, and overall healthcare, but not every development turns out to be the success its makers initially envisioned. There have been plenty of flops along the way, some simply because they didn't catch on with consumers, and some because they promised things that simply weren't achievable in reality. This has led to billions of dollars of losses for the companies and investors that backed these devices, often resulting in years of back-and-forth lawsuits to establish exactly who or what was to blame for the failure.
From defibrillator leads with deadly defects to blood analysis devices that gave false miscarriage diagnoses, the world of MedTech is littered with high-profile flops. However, the difference between MedTech disasters and disasters in other areas of the tech industry is that with MedTech, vulnerable people can be put at serious risk when things go wrong. These tech failures sometimes not only cost their makers' dignity, but in a few cases, they cost patients their lives.
Scanadu Scout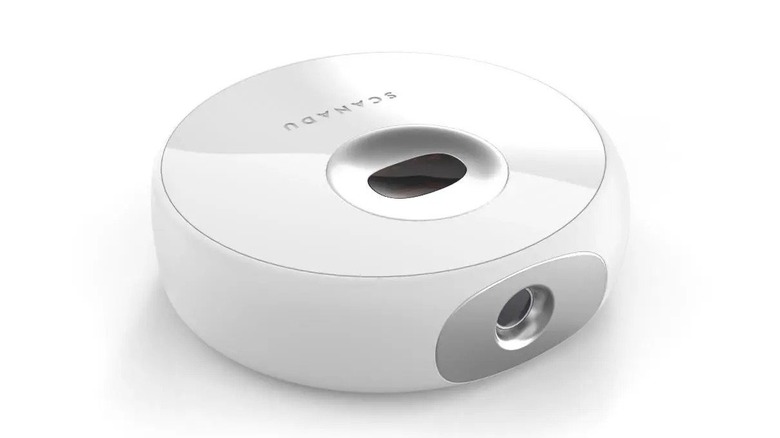 The Scanadu Scout first hit the headlines in 2013 when it launched a crowdfunding campaign through Indiegogo to raise funds to gain FDA approval in the U.S. market. It was marketed as a sort of Star Trek Tricorder-style device that promised to track health data and pre-empt user illnesses by monitoring a range of bodily functions. To use it, users would simply need to aim the device at their forehead, and a range of readings including heart rate, blood pressure and even emotional stress would be automatically beamed straight to their smartphone. An ambitious idea, perhaps, but one with seemingly strong commercial potential considering other fitness tracking wearables like Fitbit had just started to gain traction with consumers.
After years of hope from backers, the Scanadu Scout was eventually rejected by the FDA in 2016. Despite backers paying between $149 and $199 for each device and voluntarily sharing their medical data with the company, Scanadu offered little explanation for the closure. A spokesperson for the company simply told TechCrunch, "From the beginning of the campaign, this was an investigational device that was part of a study which has now reached its endpoint […] we will deactivate the [Scout] by May 15, 2017." Understandably, Scout customers felt duped, as they'd been given the impression that support for the devices would be ongoing after their purchase. It's also not clear what happened to all the medical data that had been shared through the device after it was deactivated.
Google Health
Nearly every Big Tech company has ventured into the healthcare sector at some point, and pretty much all of them have failed miserably. Google Health (the original incarnation, not the 2018 project) was a platform for users to store their health data and get medical information on various allergies and conditions. Originally launched in 2008, the idea was to create an all-in-one digital location for things like prescriptions, medical records, and basic fitness tracking, but there was one big flaw — users simply weren't interested.
The exact reason why Google Health never caught on is debatable, but some of the leading theories at the time of its collapse suggested that it wasn't interesting enough, too unintuitive to use, or simply wasn't trusted because of Google's emerging "corporate overlord" image. Perhaps the most convincing argument, though, was that it simply didn't do much that traditional systems didn't already do. One article described it as nothing more than a "digital filing cabinet" that had virtually zero real-world benefits for users. The project shut down in 2012 and, after several more failed attempts at cracking the healthcare market, Google reportedly shut down its dedicated healthcare division in 2021, via Business Insider.
Theranos
One of the most well-known MedTech failures in living memory, the downfall of Theranos and the trial of its founder Elizabeth Holmes has been covered extensively and even dramatized in the 2022 Hulu series "The Dropout." The supposedly revolutionary company was essentially built on a foundation of lies, deceit, and fraud, with Theranos' blood-sampling device able to perform almost none of the functions it claimed to. What's worse is that patients were given misleading results from these defective tests, with one woman being told she was having a miscarriage when in fact she had a healthy pregnancy, reports CNBC.
Other patients relying on the device were given false positive HIV results, and one was erroneously told to stop using blood thinning medication. In one study that was depicted in "The Dropout," Holmes arranged a study using Theranos devices to monitor late-stage cancer patients, despite the fact she knew the devices didn't work. After a lengthy trial, Holmes was eventually convicted of fraud and sentenced to 11 years in prison, but that will be of little comfort to the scores of victims whose lives were changed forever because of her fraudulent device.
Pelvic mesh
In 2019, the FDA ordered the two companies that sold pelvic mesh to help treat pelvic organ prolapse to cease distribution immediately, as there was a serious concern about the technology's effectiveness and safety (via MDO). The mesh was marketed as a way to help patients recover from pelvic prolapse by treating the muscles and ligaments surrounding the organs, but an alarming number of cases triggered excessive bleeding, pain, and loss of sexual function. This followed years of controversy surrounding the technology, which was first approved for use in the U.S. in 2002.
Thousands of lawsuits were reportedly filed against the makers of pelvic meshes before the FDA issued a ban, with plaintiffs often winning large settlements and triggering smaller recalls of individual pelvic mesh products. Even in one case from 2019 where a manufacturer was found not guilty of causing direct injuries with its product, it was found to be "negligent in designing, marketing and selling the device," according to MDO.
St. Jude's faulty defibrillator leads
The FDA issued a Class I recall on St Jude Medical Inc.'s Riata defibrillator leads in 2011, after concerns were raised about an unusually high rate of failure. Class I is the most serious classification, meaning the devices carry a high risk of serious injury or death. The recall was issued after two patients died and one suffered a serious injury after surgeons tried to extract the defective leads. The failure of the devices was found to be caused by "externalized conductors," where the wires poke through their insulation and can deliver unintended shocks to patients.
As well as causing unintentional shocks, the wires' failure also left them vulnerable to not delivering a shock at all when one was required. The Riata leads were recalled and a replacement line, the Durata, was developed. But, this replacement also suffered from a high rate of defects, leading to a major lawsuit from investors that accused the company of initially lying about the extent of the problems. St. Jude eventually settled the case for $39.25 million, although as part of the settlement, admitted no liability for any alleged wrongdoing.
Medtronic's faulty ICDs
In a similar vein to the St. Jude case, Medtronic's faulty Marquis implantable cardioverter defibrillators (ICDs) cost the company $114 million in lawsuit settlements. The devices were implanted to treat patients at risk of sudden cardiac death and could administer shocks to stop a patient's heart from beating as rapidly. In 2005, the company warned of a battery-shorting issue that could prevent devices from working properly, which led to 13,000 devices being surgically removed from patients, 11,000 of those in the U.S. However, the lawsuits claimed that Medtronic was aware of the fault several years earlier, but carried on selling the devices anyway in a bid to shift its remaining inventory.
Medtronic countered that argument by claiming it had followed the correct procedure for reporting the issue, but ended up settling the lawsuits with a nine-figure payout. The 2,682 cases were eventually settled for $95.6 million, with a further $18.5 million to be paid out in attorneys' fees, a total payout of $114.1 million. However, the settlement agreement meant that Medtronic did not officially admit any liability for the fault.
Organovo
The idea of bioprinting seemed revolutionary when it was first developed, and plenty of investors were keen to get in early for the first wave of startups that promised to commercialize the technology. Organovo was one such company, first entering a partnership with Pfizer in 2010 and then launching an initial public offering through a reverse merger two years later. Investors were won over by Organovo's promises to develop and commercialize the growth of human tissue, and the fact it was the first company of its kind to list on the New York Stock Exchange drew even more hype.
However, a decade later, things aren't looking so rosy. The company has failed to generate any significant revenue and continues to burn through considerably more cash than it's making. Organovo's stock price reflects this lack of progress, with shares hitting an all-time high of $268.60 in late 2013, but collapsing to less than $1.50 at the time of writing. The beleaguered company is still struggling on, but it seems investors have almost totally given up hope that it could become commercially viable, especially in the wake of a third-quarter earnings report that recorded just $77,000 in revenue. It seems like the writing is on the wall for one of the last decade's most promising MedTech startups, with the question now being when, not if, it will close for good.
West Pharmaceutical Services' fluid transfer systems
The 2019 recall of West Pharmaceutical Services' Vial2Bag fluid transfer systems is one of the biggest medical device recalls ever in terms of the sheer number of units affected, according to Medical Device Network. The FDA categorized the defect as Class I, the most severe, and close to 39 million devices had to be recalled. The issue reportedly concerned a fault that could cause the wrong level of concentrated medicine to be transferred into an IV bag before it was attached to the patient. This could lead to the patient being given an underdose or overdose of medication, with potentially life-threatening consequences.
There were reportedly 16 cases received by the FDA where patients had suffered serious adverse effects after being given the wrong concentration of drugs due to the faulty device, all of those patients being women in labor or delivery. All the cases related to a specific sub-variant of the product, but every variant was recalled as a precaution. Despite the potential for deaths from the defect, thankfully no fatalities were recorded.
All-metal hip implants
Originally touted as a better alternative to plastic implants, metal-on-metal hip implants have been found to carry some unique risks that arguably make them more dangerous for vulnerable patients. A recall was even issued in 2010 in response to a large number of patients having to undergo surgery to fix defective implants. The scandal led to thousands of lawsuits being filed, some of which are still ongoing. Aside from faulty devices, all-metal hip implants have also been found to have a much shorter lifespan than other forms of hip implants, according to the Arthritis Foundation. They can sometimes need replacing after five years, rather than lasting 10-15 years like most other forms of the implant do.
There's also evidence that additional bone and tissue damage can occur over time, leading to inflammation and decreased mobility. Metal particles from the device also wear out, and in some cases, they can enter the bloodstream. The Arthritis Foundation claims that these metal particles have been linked to heart disease, neurological decline, and even cancer. Even if patients aren't affected by any of these issues, the shorter lifespan of the implant means that there's a higher chance that they'll have to undergo a second surgery to replace it again. This second operation is reportedly less successful, as bone loss from the damage caused by the original implant makes it harder to anchor a new one in place. Overall, a failure from what should have been an innovative MedTech solution.