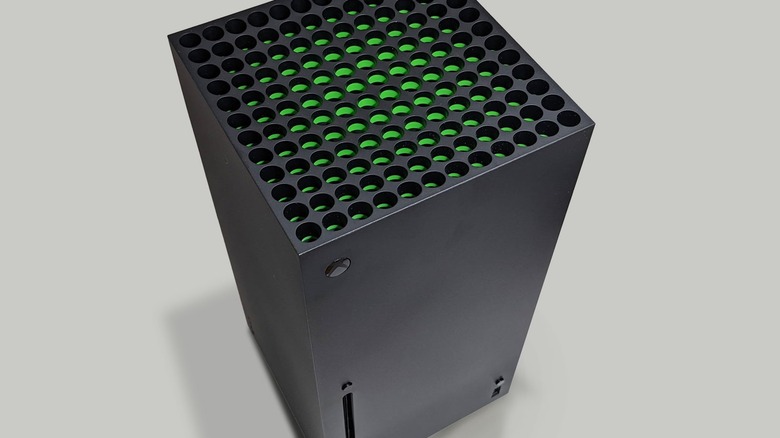 There is a huge library of exciting and visually impressive games available for the Xbox Series X|S, and if you have a few good friends on Xbox Live, some quality accessories, and a modern TV, you should be ready to enjoy the best of what the console has to offer. That is unless your Xbox isn't optimized for the settings you need.
Some Xbox Series X|S owners may not even know that their games don't look, sound, or feel like they should, so it's well worth the time to familiarize yourself with the console's many adjustable settings. You should be concentrating on taking down the next boss monster, instead of being distracted by unwanted notifications, squinting to read tiny text, or looking at the wrong resolution for your display, so if your recent gaming sessions don't feel as fun as they should be, tweaking one of more of the following Xbox Series X|S settings may be the solution you've been looking for.
Sign-In Settings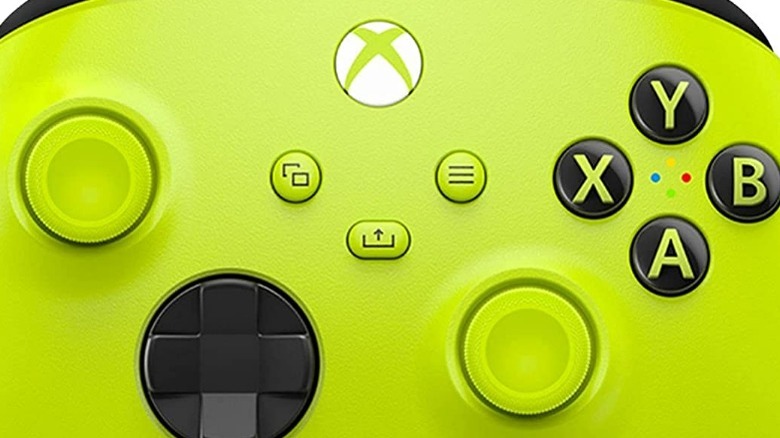 Every dedicated Xbox owner has their own gamertag and unique profile that is linked to their friend list, purchased games, and collection of unlocked achievements, but if you aren't using the right sign-in settings, you're needlessly annoying yourself whenever when you boot up your Xbox Series X|S console. If you are the main player in your household, do yourself a time-saving favor by selecting the automatic sign-in option that activates when you turn on your favorite controller.
On the other hand, if you live in a home with multiple Xbox fans and you want to keep your profile to yourself, change the settings to require a PIN or your Microsoft password to sign in to your gamertag. This secure sign-in setting is especially handy for preventing children from making unauthorized purchases on your profile. Some users may opt for the Customize option, which allows the user to place a PIN code requirement on some actions but not others.
Resolution Settings
Microsoft's most powerful consoles to date were made for beautiful 4K gaming, but if your Xbox Series X|S console isn't set for the best resolution settings that your TV can output, you're missing out. Start by pressing the Xbox button and navigating to Profile & system, Settings, General, and TV & display options to find the highest display settings available.
For example, the Xbox Series X|S is best when enjoyed at 4K UHD, and while they also support the lower 1440p, 1080p, and 720p display resolutions, you'll want to set it to the highest resolution that your TV is capable of displaying. You should double-check to see if your Xbox console is utilizing the highest refresh rate possible as well, and take a few minutes to browse through the Video modes submenu to see if visual options such as HDR10, Dolby Vision, and Variable refresh rate (VRR) apply to your gaming setup.
Power Settings
The wrong Xbox Series X|S power settings can mean the difference between getting back in the game immediately or a slightly higher energy bill, but that's up to you. On the one hand, if you press the Xbox button and navigate to Profile & system, Settings, General, Power options, and select Shutdown mode, your console will completely shut down when you press its power button.
Although this energy-saving mode will ensure that your Xbox Series X|S will cost less to run when you aren't playing it, you will have to endure a longer bootup time and won't be able to take advantage of immediately picking up your games where you left off via Xbox Quick Resume.
On the other hand, if you select the Sleep setting under the Power options menu, Xbox Quick Resume will be available for you to effectively pause and instantly jump between multiple games at a moment's notice. Sleep mode also allows your Xbox Series X|S to boot up much more quickly and even allows you to download games remotely.
Update: It would seem that Sleep mode only impacts Quick Resume on Xbox One, Xbox One S, and Xbox One X (gen 8 consoles), not the newest range of Xbox Series X|S.
Installation Settings
If you keep running into annoying messages telling you that certain memory drives are full, or that you will need to install somewhere else to play a game, it's time to adjust your installation settings to manage the data on your Xbox Series X|S.
One simple solution to ensure that your downloaded content goes where it needs to be is to change the installation location; simply press the Xbox button and navigate to Profile & system, Settings, System, Storage devices, and select Change install locations. If you aren't sure which drive would be the best spot to download a new game, selecting the "Let Xbox Decide" option will forward the game to the best option based on your remaining storage space and the fastest drive available for the smoothest performance.
As an added bonus, there is a pair of lesser-known settings to help free up hard drive space by deleting game content you aren't using. Press the Xbox button, go to Profile & system, Settings, System, Storage, and select the Clear local saved games and Clear local Xbox 360 storage options to rely on their cloud-based counterparts.
Privacy & Online Safety Settings
Unfortunately, no matter how you play or whether you win or lose a match on Xbox Live, there's always going to be that one ill-mannered player who's going to try to ruin your day by sending you nasty or threatening messages. The good news is that there are many useful settings on the Xbox Series X|S to help keep troublemakers from showing up in your notifications.
For instance, if you press the Xbox button and click through Profile & system, Settings, Account, Privacy & online safety, and Message safety, there are multiple settings that filter incoming text messages that range from only allowing friendly chats into your notifications, to the completely unfiltered option. Other ways to fine-tune your online safety settings include changing how or if web links appear in your messages, hiding photos or videos from non-friends, and managing who is able to see your activity feed posts.
Notification Settings
No matter how much your love and appreciate your Xbox Live friends, there are times when you want to be left alone to enjoy a movie or become immersed in a game in peace. The good news is that you can turn off notifications for incoming messages and game invites at any time by tapping the Xbox button and navigating to Profile & system, Settings, Preferences, and Notifications.
You can mute inbound notifications and can access plenty of additional settings in this menu that allow you to change how long notifications will last before disappearing, reposition them to one of six locations on your display, as well as the ability to mute notifications from apps you don't want to hear from. If you're particularly bad at replying to incoming messages, consider visiting the Pop-up timing sub-menu to increase the time notifications linger on your screen to between 15 seconds and 5 minutes.
Cross-Network Play Settings
While the idea of cross-network play where Xbox Series X|S players are pitted against PC players in games like "Dead by Daylight" and "Sea of Thieves" sounds like a lot of fun at first, discrepancies between different platforms may give some an unfair advantage. For instance, some Xbox Series X|S games that utilize cross-play are plagued with scummy people who install cheating software to their PC to dominate the game or simply give players that utilize a mouse too big of a competitive edge over console owners who play on a controller.
If cross-play seems to be negatively impacting your multiplayer games, open the individual game's settings and see if there is a dedicated option to disable cross-play. If your game doesn't allow you to deactivate cross-play, your Xbox Series X|S has a setting that overrides every game; press the Xbox button and navigate to Profile & system, Settings, Account, Privacy & online safety, Xbox privacy, View details and customize, Communication & multiplayer, You can join cross-network play, and Block to manually disable cross-play on your Xbox console.
Accessibility Settings
Unfortunately, not every game is accommodating to gamers with disabilities, however, there are many useful settings built into the Xbox Series X|S to assist players who may not be able to enjoy the console and its game library as-is out of the box.
Some of the visual settings designed to make gaming more accessible include game, chat, and menu transcription, closed captioning, high contrast mode, multiple color and theme customization options, and a cursor-based magnifier that highlights and zooms into text and images as needed. On top of that, most visual accessibility settings have multiple options to fine-tune the experience as needed. For example, if you press the Xbox button and go to Profile & system, Settings, Accessibility, and Captioning, there are settings to alter the size, color, transparency, and text effects of captions as needed.
There are many invaluable audio-related settings available on the Xbox Series X|S as well. These include muting system sound effects, a narrator setting that reads whatever is currently displayed on the screen, and the ability to set up familiar digital assistants such as Amazon's Alexa and Google Assistant to help navigate the Xbox console.
Child Account Settings
You may have heard some of the scary stories about kids talking to strangers, seeing inappropriate content, or making massive digital purchases with mommy or daddy's credit card, and while it may be tempting to simply take away the Xbox Series X|S until they are older, adjusting the console's child account settings are essential for keeping them out of trouble.
The easiest way to safeguard a kid's Xbox experience is to create a special child account. These are segmented into three levels: Young child (ages 8 and under), Child (ages 8-12), and Teen (ages 13-17). Although Xbox made it easy to fine-tune these settings to match a kid's level of maturity, it's even easier to lock a very young gamer into a "Young child" profile to automatically every content restriction level to its strictest setting and allow more flexibility as they get older. As an added bonus, the comprehensive Xbox Family Settings app (available for iOS and Android devices) is especially helpful for monitoring activity, setting screen time limits, and blocking age-inappropriate games or apps.
Share Button Settings
If you love sharing your gameplay videos and fun screenshots with friends or social media sites like Twitter and Twitch, you'll want to acquaint yourself with the new Share button located directly underneath the Xbox button. While the Share button will automatically take a screenshot when you tap it, save a short recording of what just happened on screen when you hold it, and pull up a list of your most recent captures for reference, there are a few settings available to customize how the Share button functions.
To remap how your Xbox controller functions, download the official Xbox Accessories app to your Xbox Series X|S console, launch it, create a new profile, and select your controller's Share button from the menu to fine-tune how you capture your game footage. For example, some Xbox game clippers would prefer to automatically record longer clips whenever they hold down the Share button, making it easier to capture game highlights as they happen.