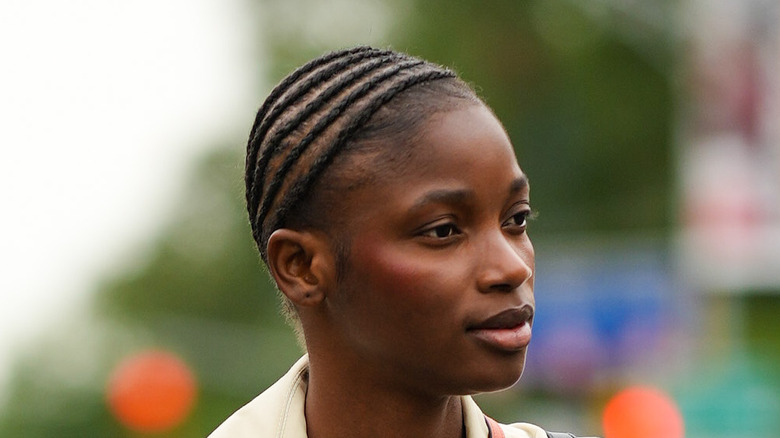 Chopping your hair off can be a liberating experience for many people. Whether you've just done a big chop, gone through a breakup, or simply want to mark a change in your life, the choice to cut your locks can take a heavy weight off your shoulders (via Elite Daily).
Something that can add more pressure, however, is figuring out a way to style your hair once it's short. While there are a number of celebrities who transformed their looks with a haircut and serve as short-hair inspirations, they have a glam team while all you may have is a brush and a dream. Elaborate braids are often created with longer hair, but it doesn't mean these looks can't be recreated with shorter hair.
Experimenting with your hair can make the growing-out process seem to take less time and allow you to learn to love your shorter strands. It's not always easy, but there are tons of guides on the internet to help you learn to braid your short hair.
Crown braid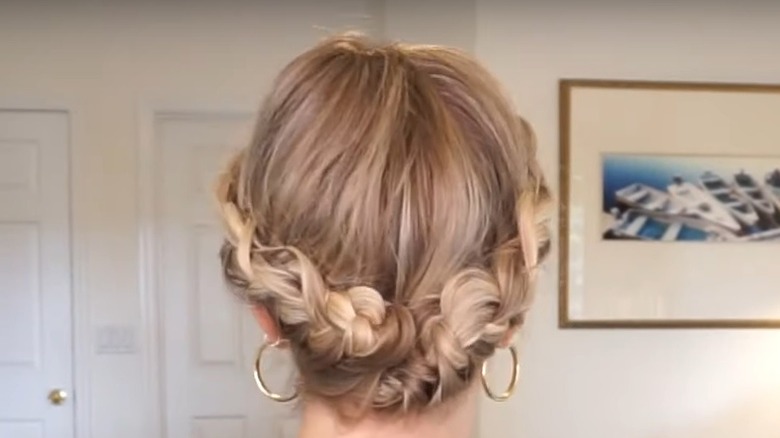 Just as the name suggests, crown braids are regal, yet surprisingly easy. Perfect for special occasions and last-minute events, the style is an offshoot of a French braid (via Byrdie). With some hairspray, clear elastic bands, a teasing comb, and bobby pins, the style is simple to grasp. In a YouTube tutorial, Ashley Brooke demonstrates the style by creating a French braid on one side of her hair, then tying it away at the back of her head. She repeats this on the other side, connecting them with bobby pins and loosening the braids slightly for a more voluminous look.