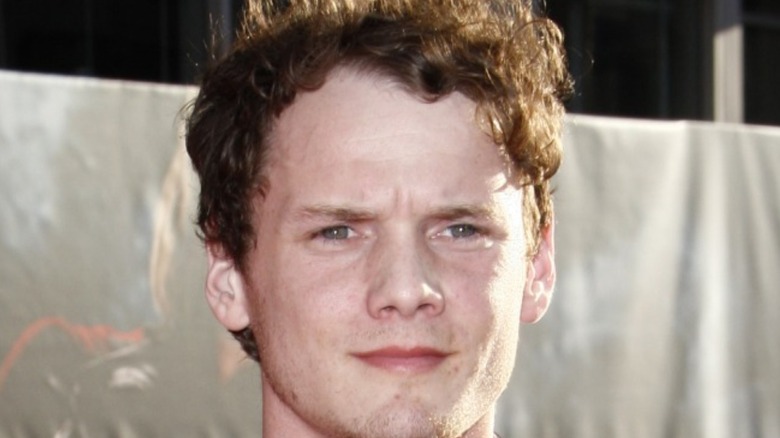 Death is a part of life and, as montage sequences at award shows indicate, even Hollywood stars don't last forever. But while it is one thing to say goodbye to a beloved elderly idol, it is perhaps even more sad when we must mourn an up-and-coming youngster who never got the chance to fully spread their wings.
Over the years, there have been many instances of actors who became famous only to pass away at the height of their fame, on the cusp of greatness, or even before they really started to shine. Though their causes of death vary, all of them are tragic examples of lives lost too soon. Here are some actors who died shortly after they became famous.
The following article includes discussion of death related to addiction, mental health, and suicide.
Brad Renfro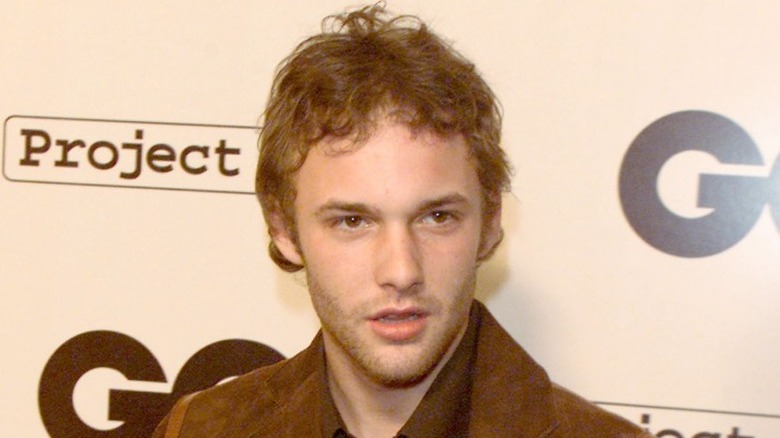 Brad Renfro started acting before he even hit his teens, and he made more than 20 movies over the course of his career. He began his career in 1994, when he was only 10, playing a witness in a Mafia case in Joel Schumacher's "The Client." His other notable films included "The Cure," "Tom and Huck," "Sleepers," "Apt Pupil," and "Bully." Over his short career, Renfro worked with some of Hollywood's biggest directors, like Barry Levinson and Bryan Singer, and acted alongside some of the greatest actors in the world, solidifying his place in movie history.
Unfortunately, early fame led to Renfro growing up very quickly, and the actor started using drugs when he was quite young. According to People, Renfro was first arrested on drug charges in 1998, when he was only 16. He continued to have trouble with drugs and the law throughout the rest of his too-short life. In 2008, Renfro died of "acute heroin/morphine intoxication" in what was later ruled an accidental overdose. He was 25 at the time.
If you or anyone you know is struggling with addiction issues, help is available. Visit the Substance Abuse and Mental Health Services Administration website or contact SAMHSA's National Helpline at 1-800-662-HELP (4357).
Brittany Murphy
A recently-released HBO documentary called "What Happened, Brittany Murphy?" delves deep into the mysterious death of Brittany Murphy, who passed away suddenly in December 2009 (five months before her widower's own mysterious death). Official records show her cause of death as the result of a combination of untreated pneumonia, anemia, and a number of prescription and over-the-counter drugs. Nonetheless, her death has been surrounded by rumors for years, much like her short life was plagued by rumors of eating disorders, drug usage, and domestic drama.
Murphy made her professional acting debut in 1991, and she quickly started landed gigs on television shows such as "Drexel's Class," "Almost Home," and "Sister, Sister." The actress gained higher notoriety with her turn as Tai in 1995's iconic "Clueless," and followed with solid supporting work in Hollywood dramas including "Girl, Interrupted" (alongside Winona Ryder and Angelina Jolie), the Eminem-fronted "8 Mile," and "Don't Say A Word," which earned her a Satellite Award nomination.
Murphy began landing lead roles with films like the 2003 dramedy "Uptown Girls" and the hit romantic comedy "Just Married," in which she starred with then-boyfriend Ashton Kutcher. In addition to her on screen roles, Murphy was known for voicing Luanne Platter in over 250 episodes of "King of the Hill" on FOX. Her final role was in "Something Wicked," released five years after Murphy's death.
Heath Ledger
Fans were heart-broken when Heath Ledger died in January 2008, at the height of his fame. Toxicologists determined that Ledger died of an accidental overdose, as the result of abusing prescription medications. Only 28 years old at the time of his death, he was on the cusp of releasing "The Dark Knight," which ended up earning Ledger an Oscar for his performance as The Joker.
The Australian actor first made his mark in 1999, when he appeared as bad boy Patrick Verona in the teen film "10 Things I Hate About You." From there, he quickly transitioned into more serious parts, starring in films such as "The Patriot," "Monster's Ball," "The Brothers Grimm," and "The Four Feathers." Including posthumous releases, Ledger accumulated 23 acting credits. He received widespread acclaim for his role in "Brokeback Mountain," in which he starred as Ennis Del Mar, a married cowboy who has a secret gay relationship in 1960s and '70s Wyoming. For the role, Ledger earned an Academy Award nomination, a BAFTA nomination, a Golden Globe nomination, and a Screen Actors Guild nomination, among other awards.
If you or anyone you know is struggling with addiction issues, help is available. Visit the Substance Abuse and Mental Health Services Administration website or contact SAMHSA's National Helpline at 1-800-662-HELP (4357).
Freddie Prinze
Not to be confused with his son (actor Freddie Prinze Jr.), Freddie Prinze was a groundbreaking Puerto Rican comedian and actor who gained fame in the 1970s after a series of buzz-worthy appearances on Johnny Carson's "The Tonight Show." Most people remember him from his role in "Chico and the Man," an NBC vehicle built around Prinze, in which he was starring at the time of his death.
On the series, Prinze played Chico Rodriguez, an optimistic young Latino who worked alongside a cranky old garage owner in East Los Angeles. The show was notable for offering a rare primetime representation of Latinos, and was the first sitcom to have been set in a Mexican-American neighborhood.
Prinze suffered with depression, and committed suicide at the age of 22. Doctors fought to save his life for 33 hours before the actor succumbed to his injuries, suffered from a self-inflicted gunshot to the head. "People don't seem to be able to understand that you can be talented, good-looking, healthy, that you could have fame and fortune and still have a problem," one of his friends told The Los Angeles Times. Prinze's son was not even a year old when he passed, but would become a celebrity in his own right in films like "She's All That" and "Summer Catch."
If you or someone you know is struggling with mental health, please contact the Crisis Text Line by texting HOME to 741741, call the National Alliance on Mental Illness helpline at 1-800-950-NAMI (6264), or visit the National Institute of Mental Health website.
If you or anyone you know is having suicidal thoughts, please call the National Suicide Prevention Lifeline at 1-800-273-TALK (8255).
Cory Monteith
Canadian actor Cory Monteith became a star due to his work on FOX's "Glee," where he played sensitive jock Finn Hudson. Though he played a teenager, Monteith was actually 27 when "Glee" started in 2009. He had been acting since 2004, when he appeared as a guest star in an episode of "Stargate: Atlantis." Though he was not a household name before "Glee," Monteith had appeared in a recurring capacity on the series "Kyle XY" and "Kaya."
In July 2013 — four years into the run of "Glee" — Monteith was found dead in a hotel room in Vancouver. Just 31 years old at the time of his death, the autopsy would later report that Monteith had died of "mixed drug toxicity, involving heroin and alcohol." In the aftermath of his passing, the "Glee" cast and crew presented a tribute episode entitled "The Quarterback," in which viewers saw the aftermath of Monteith's character's death by unspecified causes.
If you or anyone you know is struggling with addiction issues, help is available. Visit the Substance Abuse and Mental Health Services Administration website or contact SAMHSA's National Helpline at 1-800-662-HELP (4357).
Naya Rivera
The "Glee" family has suffered more loss than just Monteith — and Naya Rivera's 2020 death was particularly tragic because it resulted in her leaving a young son behind.
Headlines were made when Rivera's four-year-old son was found alone on a rented pontoon boat at Lake Piru in California. Fans took to social media hoping for Rivera's safe return, as friends and family gathered to help officials with the search. After several tense days, Rivera's body was ultimately found less than a week later, with the assumption that she saved her son from drowning but wasn't able to save herself.
Rivera had been a working actress for essentially her entire life, starring in commercials as a baby and then becoming a child star. As a kid, she appeared on programs like "Family Matters," "Smart Guy," and "The Royal Family," on which she had a main role. It was not until "Glee" that Rivera became a household name, however, thanks to her role as snarky cheerleader Santana Lopez. When she died, Rivera was between seasons on the TV show "Step Up: High Water." In addition to acting, she also released music and wrote a book in the years before her death.
Cameron Boyce
Cameron Boyce was a rising child actor in the process of making the difficult transition to an adult career when he unexpectedly passed away in his sleep in July 2019. Boyce's family later told the media that he died after having a seizure, as the result of epilepsy. He had just turned 20 a couple of months prior, and had filmed interviews for Alex Winter's "Showbiz Kids," an HBO documentary that examined the treacherous bridge between child and adult acting — and would be released a year later, bearing a dedication in Boyce's memory.
Boyce's first role was in a music video for the band Panic! at the Disco, after which he got work in film and on television — most notably on "General Hospital: Night Shift." In 2011, Boyce was cast in a lead role on the Disney Channel's "Jessie," which ran for 98 episodes across four seasons and led to further Disney work in the popular "Descendants" franchise; Boyce also appeared in the "Grown Ups" movies, and provided voice work on "Captain Jake and the Never Land Pirates" and "Descendants: Wicked World."
Much of his adult acting work would be released posthumously, including the HBO miniseries "Mrs. Fletcher," the musical drama series "Paradise City," and the thriller film "Runt."
River Phoenix
The Phoenix family boasts a well-known Hollywood bloodline, with Joaquin as the most successful of the siblings. That said, it was River Phoenix who appeared to be on the path to superstardom when he died young in 1993, having headlined several hit films and seeming like a possible heir apparent to the "Indiana Jones" franchise.
The older Phoenix died at age 23 during a night partying at the famed Viper Room in Hollywood, due to an overdose on cocaine and heroin.
Like his brother, Phoenix started in commercials and performed throughout childhood. His big breakthrough came in Rob Reiner's iconic film "Stand By Me," and his star continued to rise as he appeared alongside Harrison Ford in 1986's "The Mosquito Coast," Matthew Perry and Johnny Galecki in the 1988 vehicle "A Night in the Life of Jimmy Reardon," garnered an Oscar nomination for Sidney Lumet's powerful 1989 family drama "Running on Empty," and then stood out as young Indiana Jones in the opening flashback of "Indiana Jones and the Last Crusade."
More classics followed (and an impressive adult career seemed imminent) in the next few years including Gus Van Sant's "My Own Private Idaho" (alongside Keanu Reeves) and 1992's lighthearted hacker drama "Sneakers" alongside Robert Redford, Sidney Poitier, and Dan Aykroyd.
If you or anyone you know is struggling with addiction issues, help is available. Visit the Substance Abuse and Mental Health Services Administration website or contact SAMHSA's National Helpline at 1-800-662-HELP (4357).
Rebecca Schaeffer
The fact is, nobody knows what Rebecca Schaeffer's career would look like today had the young, talented actress not been killed just as her career seemed to be blossoming. In a headline-grabbing tragedy, the "My Sister Sam" star was gunned down on her own doorstep by obsessed fan Robert John Bardo in 1989, with her tragic death leading to the first anti-stalking law in the United States. Schaeffer was only 21 when her life was cut short.
Schaeffer started out as a teen model before transitioning to the screen with a 1985 appearance on "One Life to Live." She then had a few minor roles in films like Woody Allen's "Radio Days" before breaking out with "Sam," a sitcom that cast her alongside TV favorite Pam Dawber as the teenage sister who moved in and had begun wreaking havoc on her life.
Schaeffer's other credits included "Out of Time," "The End of Innocence," and "Scenes from the Class Struggle in Beverly Hills," a 1989 film that reportedly served as the catalyst for Bardo's deranged obsession with the actress.
James Dean
Out of all the stars on this list, James Dean is perhaps the most iconic, an enduring symbol of young stardom and a career ultimately cut short by tragedy.
Six decades after his death, Dean is still a towering topic of Hollywood legend, inspiring discussion, speculation and arguments about everything from his sexuality to attempts to digitally resurrect him to talk of whether he really had the goods to turn his raw talent into a lengthy, flourishing career. Despite his young death — or perhaps because of it — Dean has become a Hollywood legend whose legacy persists.
Dean began his career by way of a 1950 Pepsi commercial, but his acting chops and anguished features catapulted him to fame. He only lived long enough to star in three films (two of which were released posthumously), and they all became classics: 1955's "East of Eden," the same year's "Rebel Without a Cause," and 1956's "Giant."
Award nominated for all three performances (with Oscar nominations for "Eden" and "Giant"), Dean died in a car accident on September 1955, at the age of 24. Alongside Marlon Brando, James Dean may have influenced more actors in each subsequent generation — and helped pioneer an acting sea change that valued authenticity over theatricality — than any other Hollywood star.
Chadwick Boseman
Unlike the others on this list, Chadwick Boseman was not in his 20s or 30s at the time of his death. But that hardly lessens the sense that he was another actor with many special performances still in his future.
Boseman's shocking death — he received a colon cancer diagnosis in 2016 but had kept it private — came at age 43, just after films like "Black Panther" and "Avengers: Infinity War" had made him a cornerstone of the Marvel Cinematic Universe and dramas like "Da 5 Bloods" and "Ma Rainey's Black Bottom" had been filmed, ultimately serving as stunning reminders of what had been lost.
Boseman's first onscreen role was in a 2013 episode of "All My Children," which he followed with guest roles in a plethora of other television series. He had a recurring role on "Lincoln Heights" and was a regular cast member on "Persons Unknown." Boseman seemed to break through playing a trio of startlingly disparate, real-life legends in 2013's "42" (as Jackie Robinson), 2014's "Get on Up" (as James Brown) and 2017's "Marshall" (as Thurgood Marshall), but when he appeared as T'Challa (aka: Black Panther) in "Captain America: Civil War" and a "Black Panther" stand-alone movie that became a cultural phenomenon, he became a household name.
Posthumously, Boseman received his only Oscar nomination for "Black Bottom" (in which he played a troubled, tumultuous musician), and considerable award attention as well for Spike Lee's "Bloods," in which he played a dead soldier whose memory inspires and haunts his old military pals. Marvel fans received a bittersweet farewell in 2021, as the Disney+ series "What If…?" presented multiple episodes featuring voiceover readings Boseman had done as T'Challa before his passing.
Aaliyah
Known primarily as a singer, Aaliyah's acting career was just starting to manifest itself when the actress died in a plane crash at age 22.
The accident occurred in August 2001, as the "Try Again" singer was making her way home from shooting a music video in the Bahamas. The beloved musician-turned-actress is still talked about today — USA Today even called Aaliyah "The Princess of R&B" when the published a piece to toast her legacy on the 20th anniversary of her death.
Aaliyah's experience was limited in terms of acting, but her two film roles displayed a magnetic on-screen presence, as well as talent that seemed likely to blossom. She first tried her hand at acting in 2000's "Romeo Must Die," in which she played a mobster's daughter in love with a man from a rival mobster family. Her other film role was as a vampire in the horror flick "Queen of the Damned," released shortly after her death.
Anton Yelchin
Anton Yelchin was a well-known Hollywood actor and star of well-regarded films like "Charlie Bartlett" and blockbusters like the J.J. Abrams "Star Trek" reboot movies — and then a terrible, bizarre accident ended his life at the age of 27.
In June of 2016, Yelchin was killed when his Jeep rolled backwards down his driveway, pinning him between a brick pillar and a fence. The actor's family later filed a wrongful death lawsuit against the vehicle maker, which was settled out of court.
Although the Russian-born actor was a recognizable face thanks to shows like the Hank Azaria series "Huff" and movies including "Alpha Dog," "Terminator Salvation" and "The Beaver," it was his casting as Pavel Chekov (taking over for Walter Koenig) that seemed in the process of taking Yelchin's career to the next level when he passed away. 2016's "Star Trek Beyond" was dedicated in his memory, and he had four other films released posthumously.
Jonathan Brandis
Back in the 1990s, it seemed impossible to open a teen magazine that did not feature Jonathan Brandis somewhere within its pages. Brandis was only six when he first appeared on television, on "One Life to Live," and he was a working actor for his entire childhood. He became a star at 14 when he appeared in "The NeverEnding Story II: The Last Chapter," and his leading role in "SeaQuest 2032" solidified his teen heartthrob status. Brandis' other notable work included the television miniseries "It," and the films "Sidekicks" and "Ladybugs."
Brandis had less success as an adult actor, though he did have a few supporting roles in films such as "Outside Providence" and Ang Lee's "Ride with The Devil." In November 2003, at age 27, the actor died by suicide. Though Brandis did not leave a suicide note, insiders told People magazine that he was depressed over the state of his career, and had been drinking heavily prior to his death.
If you or someone you know is struggling with mental health, please contact the Crisis Text Line by texting HOME to 741741, call the National Alliance on Mental Illness helpline at 1-800-950-NAMI (6264), or visit the National Institute of Mental Health website.
If you or anyone you know is having suicidal thoughts, please call the National Suicide Prevention Lifeline at 1-800-273-TALK (8255).