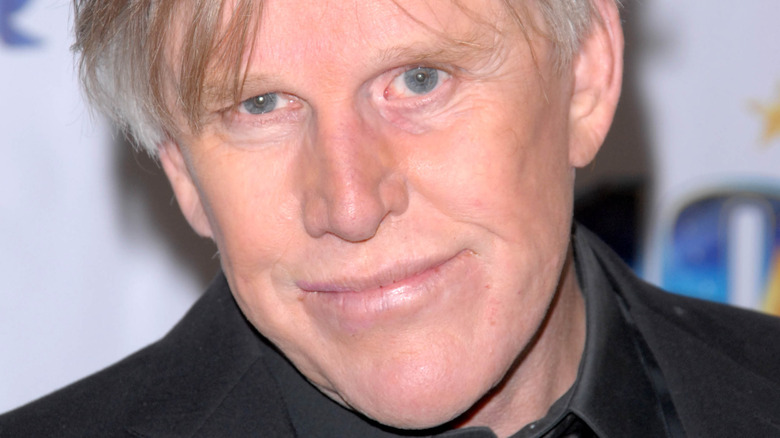 The following article includes mentions of mental health struggles, suicide, drug and alcohol addiction, domestic violence, and child abuse.
These celebrities were beloved by fans and the entertainment industry alike until one false move totally kiboshed their careers. Some were involved in terrible accidents or crimes. Others delivered awful performances — or earned awful reviews of awful performances. Who thinks the Earth is flat (and told Twitter all about it)? Who wanted to become president but became a meme instead? And who threw a sucker punch in an elevator? Some of the following one-time A-list stars voluntarily disappeared after their life-changing moments, others were forced out of the limelight, and a few actually attempted to mount comebacks. But no matter the specifics of the circumstances, the results were pretty much the same — all that fame and fortune suddenly faded from view.
Hollywood has always been a fickle business, and the ol' "fifteen minutes of fame" refrain exists for good reason. Even so, these celebs clearly weren't expecting to destroy their careers in a matter of seconds. Keep reading to relive the shocking moments.
Rebecca Gayheart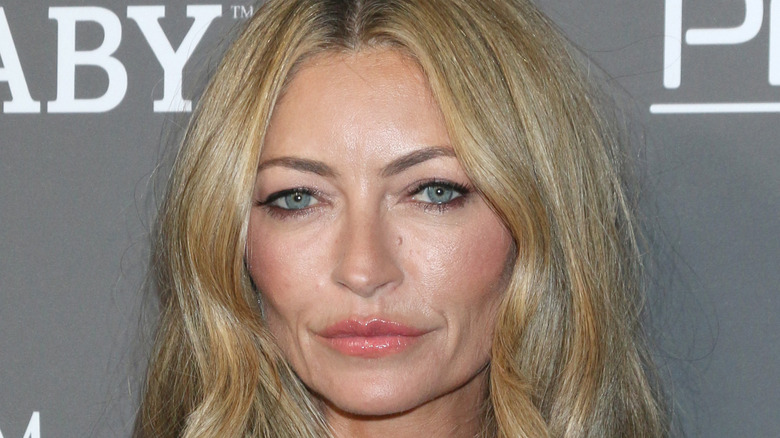 In June 2001, "Beverly Hills, 90210" alum Rebecca Gayheart accidentally struck and killed a third grader crossing a Los Angeles street. People reports that it was the star's alleged negligence that led to the tragedy, with police noting that "several cars had stopped for [the boy] when Gayheart pulled into the left lane to pass them and hit [him]." She settled a wrongful death lawsuit with his family the following year, but the damage to her career was done.
Since then, Gayheart's work has mostly been relegated to TV movies, guest-starring roles in TV shows, and a handful of single seasons of television projects, such as "Dead Like Me" and "Vanished." Speaking with People, she credited her relationship with then-husband Eric Dane, as well as getting professional help through therapy, for helping her through what she called a "terrible, terrible time." Gayheart added, "It's something that is with me every day, and it will be for the rest of my life. … I don't think anyone could sit and say they got over something like this. I just don't think that's possible. It hasn't been for me."
If you or someone you know is struggling with mental health, please contact the Crisis Text Line by texting HOME to 741741, call the National Alliance on Mental Illness helpline at 1-800-950-NAMI (6264), or visit the National Institute of Mental Health website.
Gary Busey
Gary Busey was an acclaimed actor in the 1970s and '80s, even nabbing a best actor Oscar nomination for his titular role in 1978's "The Buddy Holly Story." Unfortunately for the star, a stubborn stance and an instant disaster ended his shot at ever returning to that stratum of success. People reports that Busey was an outspoken advocate against motorcycle helmets for years, despite a lot of data (and common sense) showing helmets prevent death and serious injury to riders in accidents. Fast forward to December 1988: Busey was involved in a motorcycle crash without a helmet. He needed hours of neurosurgery to remove blood clots from his brain.
"It was a critical situation," Busey told the outlet. "The right side of the brain, where the damage was, controls verbal and musical skills, emotional expression and the ability to recognize visual patterns. After the operation, I couldn't talk, walk, swallow. I had temporarily lost my fine motor skills . … I learned later that 50 percent of patients with head injuries like mine die."
Thankfully, Busey survived. But after the accident, he struggled with drug addiction and still refused to wear a helmet. His career since the crash has been relegated to cameos and television work, most notably "Celebrity Rehab," landing no leading roles in anything beyond C-level, straight-to-video fare.
If you or anyone you know is struggling with addiction issues, help is available. Visit the Substance Abuse and Mental Health Services Administration website or contact SAMHSA's National Helpline at 1-800-662-HELP (4357).
Brandy
Brandy was an R&B and pop sensation in the late 1990s and early 2000s. She had hit songs, won a Grammy for "The Boy Is Mine," starred on a popular TV series with "Moesha," landed a judging stint on the first season of "America's Got Talent," and even boasted a doll in her likeness. But by 2007, all that success came crashing down, literally.
TMZ reports that on December 30, 2006, Brandy was driving at 65 mph in Los Angeles when her 2007 Land Rover accidentally hit a 2005 Toyota Corolla, with People noting that this led to "a chain-reaction crash that involved two other cars." Tragically, the driver of the rear-ended Toyota, Awatef Aboudiha, was killed in the accident. Brandy was not charged, but later settled a wrongful death lawsuit with Aboudiha's two children. However, the star's career never recovered after the tragedy.
Her 2008 album, "Human," was a commercial disaster; she lost her judging gig on "America's Got Talent;" and her brother, Ray J, essentially made the family notorious with his sex tape with Kim Kardashian. Not that Brandy's given up on her passions. While the accident was "a topic very much off the table" when she spoke with The Guardian in 2020, Brandy told the outlet, "Sometimes you get caught up in being popular and relevant, and that makes you lose the reason why you're connected to music. I'm scared of that. I don't ever want to get to a point where I'm doing music for the wrong reasons."
James 'Jimmy the Greek' Snyder
James "Jimmy the Greek" Snyder was one of the most successful sportscasters of his time, launching CBS Sports' "NFL Today" in 1976 and remaining there for 12 years. So, why'd he leave? Well, he was forced out after making some racist comments on air in 1988, claiming among other things that Black athletes "left" no sports jobs for white people except coaching. As if that weren't bad enough, he alleged that Black Americans were better athletes than white athletes because of physical traits "bred" into them during slavery, per the Los Angeles Times. Dude, seriously?
Snyder, who claimed his comments weren't meant to be "derogatory," was subsequently fired, with the CBS Broadcast Group's president stating at the time (via The Washington Post), "[Snyder] made a number of remarks about black and white athletes which had patently racist overtones. CBS wishes to categorically disassociate itself from these remarks." While he did publicly apologize, Synder added insult to injury when he later sued CBS for "$20 million in damages" for "age discrimination, defamation, and breach of contract," according to the Orlando Sentinel, and further claimed that his firing aggravated his own health problems.
"He really just went downhill after that," Lem Banker, a famous sports better in Las Vegas, told the AP following Snyder's 1996 death. "It was a shame. He was real bitter."
Natalia Kills and Willy Moon
Natalia Kills and husband Willy Moon were co-judges on "X Factor: New Zealand," which might already tell the reader something about their level of pop success. In any case, the pair appeared to needlessly rip into a contestant in a 2015 audition, earning a reputation for the meanest and most ridiculous "X Factor" commentary ever. What made it the worst? Kills alleged that contestant Joe Irvine, who simply wore a suit and sang for his audition, was "copying her husband," per the Daily Mail. She said, "You're a laughing stock. It's cheesy, it's disgusting. I personally found it absolutely artistically atrocious. I am embarrassed to be sitting here in your presence having to even dignify you with an answer of my opinion. … You make me sick." Moon chimed in, "I feel like you're going to stitch someone's skin to your face and then kill everyone in the audience."
With these remarks, the couple effectively killed their careers: They were fired from the show, according to People, with a chief MediaWorks exec stating that their "destructive tirades" against the contestant were "completely unacceptable." Kills and Moon also received so much hate online that Kills dropped her stage name and went back to publicly using her real name, Teddy Sinclair. These days, the couple performs together under the totally non-ironic band name Cruel Youth, as reported by Paper magazine.
Howard Dean
Howard Dean was a favorite to win the Democratic nomination for president in 2004. That is, until the former Vermont governor gave a speech at the Iowa caucus that January and delivered the scream heard around the world. His overenthusiastic "YEAH!" after telling the crowd they were "going to Washington, D.C. to take back the White House!" reverberated as a global joke, per Esquire, essentially ending his chances at ever winning the White House. ABC News reports that the media replayed the so-called "Dean Scream" gaffe constantly, with everyone from Dave Chappelle to Diane Sawyer offering commentary on it. Dean dropped out of the race a month later.
"The honest truth is that I just wasn't ready for primetime," Dean himself reflected to Esquire in 2016 of his lack of "media training" leading up to his presidential campaign. "I came from a state of 600,000 people, I had an intensely passionate following, I wasn't anticipating how rough it would be, and we didn't really have much discipline on the campaign. I was an undisciplined candidate." Erring on the side of positivity, he added, "There's not a lot I regret about it. I've had a lot of fun with it. I got to be friends with Dave Chappelle. I still use the speech once in a while. I get up and all of a sudden I slip into the speech."
Ashlee Simpson
In October 2004, Ashlee Simpson performed her hit single, "Pieces of Me," on "Saturday Night Live," and it went fine. However, when she returned to the stage to perform her next tune, "Autobiography," things went south. The vocals for "Pieces of Me" began playing while Simpson's mic was down at her side. She tried to recover, for some reason, with a spontaneous hoedown before fleeing the stage. At the end of the episode, a visibly mortified Simpson said (via People), "I feel so bad. My band started playing the wrong song. I didn't know what to do so I thought I'd do a hoedown."
Later, on "60 Minutes," she blamed her acid reflux for her reliance on a backing vocal track. Simpson later attempted comebacks, but the public wasn't having it, considering she was booed at her Orange Bowl performance in January 2005, and her record sales unfortunately never recovered.
Opening up about the fallout from the ordeal on her E! reality TV series, "ASHLEE+EVAN," in 2018, Simpson reflected (via E!), "You know, I had finished my album and it was out and 'Pieces of Me' was number one and then all of sudden, you know, s**t happened and it was like boom. And the world hated me for this 'SNL' moment I had."
B.o.B
Rapper B.o.B has laid low since his smash hit, "Airplanes," in 2010, but he really cemented his status as a flop when he tweeted in January 2016 that the Earth is flat. "No matter how high in elevation you are… the horizon is always eye level … sorry cadets… I didn't wanna believe it either," he wrote in part in a series of since-deleted tweets (via CNN).
As if that wasn't bad enough, B.o.B got some heat from astrophysicist and cosmologist Neil deGrasse Tyson, who tried explaining to him that the planet is actually pretty round. He tweeted, "Duude—to be clear: Being five centuries regressed in your reasoning doesn't mean we all can't still like your music." B.o.B responded with the diss track "Flatline," which features a recording of Tyson discussing the formation of the Earth. It was the most listens the rapper had attracted since 2011, but not for the right reasons.
As Billboard reported in 2020, B.o.B opted to "step back from the public eye" following the ensuing backlash against his conspiracy theory beliefs, and the rapper himself has expressed regrets for how, as the outlet put it, his "questioning evolved to assertiveness" on social media. "It definitely gets exhausting with people," B.o.B said, adding, "When your inbox goes from girls sending you nudes to people sending you philosophy essays, it definitely takes some of the fun out of a cell phone."
​Troy Duffy
Troy Duffy is the director of the cult classic '90s film, "The Boondocks Saints." His story is legendary: He wrote the screenplay on his breaks from tending bar, and sold it to since-disgraced producer Harvey Weinstein of Miramax, who also offered to buy the bar where Duffy worked and sign it over to him as part of the deal. How Hollywood is that, right? Except, according to The Guardian, Duffy reportedly turned into "an abusive, alcoholic megalomaniac" who blew the deal after getting into an argument with Ewan MacGregor.
Documentarians Tony Montana and Mark Brian Smith — who made their own film, "Overnight," which tracked Duffy's admittedly disastrous mishandling of his opportunity — told The Guardian that it was the MacGregor incident that soured Weinstein on the deal. After Miramax dropped the film, Duffy accepted a lesser deal that left him with no distribution rights, meaning when the film attained cult status upon DVD release, Duffy got nothing. And though the film's underground success eventually led to a sequel 10 years later, "The Boondock Saints II: All Saint's Day" just barely made its money back at the box office and was also viciously panned by critics.
"Duffy's film made me sad for the Irish in general and Irish-American vigilantes in particular," one critic wrote in the Chicago Tribune. It's probably going to be hard to sell a trilogy on that endorsement.
Sinead O'Connor
Sinead O'Connor was banned from "Saturday Night Live" after she tore up a picture of Pope John Paul II during her a cappella rendition of Bob Marley's "War" in 1992 and told the audience, "Fight the real enemy." But the sacrilegious act protesting child abuse within the church did more than just get the bald-headed singer booted from late-night TV. According to The Atlantic, O'Connor was instantly reviled. At one demonstration, "piles of her records, taped, and CDs were crushed by a steamroller," and it took only a year before she "disappeared from the American pop scene" altogether.
Billboard offers a more egalitarian take on O'Connor's post-"SNL" career, stating that she did still successfully sell albums in the years that followed, granted none of her songs ever made it back onto the Hot 100 chart. And while it's unlikely that many can name a single Sinead O'Connor song outside of the smash hit "Nothing Compares 2 U," everyone can probably cite at least one or two times she's made headlines in more recent years, be it her public and graphic pleas for sex or her Twitter feud with Miley Cyrus.
Album sales or no, O'Connor has been nothing but a provocateur for decades now, a choice she made when she left her music career in tatters on the floor right beside that photo of the pope. She later wrote in The Washington Post, "I knew my action would cause trouble, but I wanted to force a conversation where there was a need for one; that is part of being an artist."
If you or someone you know may be the victim of child abuse, please contact the Childhelp National Child Abuse Hotline at 1-800-4-A-Child (1-800-422-4453) or contact their live chat services.
​Oscar Pistorius
Oscar Pistorius, the double-amputee Olympic sprinter also known to the sports world as "Blade Runner," became an international sensation after his performance in the 2012 Summer Olympics in London. Though he failed to medal — he was eliminated in the 400m semi-final round, per The Telegraph — his participation in the games was not only historic, but the result of a hard-fought five-year court battle that overturned a ruling which deemed his prosthetic legs gave him an advantage.
But everything changed within six months when Pistorius was charged with the murder of his model-actor girlfriend, Reeva Steenkamp. She was shot and killed by Pistorius on Valentine's Day in 2013 while she was locked in the bathroom of his home. Pistorius claimed he thought she was an intruder, but a jury didn't buy that. According to CNN, he was convicted of manslaughter, then "a higher court reversed that to murder" the following year, which earned him a six-year prison sentence and an untimely end to a once promising athletic career.
Ray Rice
Ray Rice's career ended in 2014 with a single knockout punch. But unfortunately, he was an NFL star, not a boxer, and the punch he threw landed savagely on his then-fiancée, Janay Palmer. The incident was captured on video, which also includes Rice then "dragging" Palmer's lifeless body out of the elevator in which he attacked her, per TMZ.
Rice and Palmer married shortly after the incident, and the athlete avoided criminal charges by getting "accepted into a pretrial diversion program," according to USA Today. But he wasn't so lucky with the NFL. His team, the Baltimore Ravens, dropped him immediately. The league suspended him indefinitely, although he successfully sued them, won a monetary settlement for wrongful termination, and was reinstated as an unsigned free agent, according to Sports Illustrated. As of this writing, Rice remains unsigned after years of begging any team to bring him on, even pledging to donate his salary to "organizations with programs focusing on education and prevention of domestic violence and supporting survivors and their families." Still, no takers.
"I hate that person [on the video]," Rice confessed to "CBS This Morning" in 2018. "… During my darkest moments, I used to ask myself, 'How could [Janay] want to support me?'" Before anyone starts feeling sorry for the admittedly repentant Rice, keep in mind that despite his fall from grace, he still collected "almost $27 million of a five-year, $40 million contract he signed in July 2012," per Sports Illustrated. That version of unemployment doesn't sound so bad.
If you or someone you know is dealing with domestic abuse, you can call the National Domestic Violence Hotline at 1−800−799−7233. You can also find more information, resources, and support at their website.
Elizabeth Berkley
In a surprisingly candid interview with theNew York Daily News, "Showgirls" director Paul Verhoeven did not mince words when he took the blame for his movie derailing Elizabeth Berkley's acting prospects in the mid-'90s. "'Showgirls' certainly ruined the career of Elizabeth Berkley in a major way," he said, adding, "It made my life more difficult, but not to the degree it did Elizabeth's. Hollywood turned their backs on her." Verhoeven even attributed the "abruptness" of Berkley's performance to his direction, but he admitted that the film ultimately failed to convey his vision.
Berkley has also publicly acknowledged the post-"Showgirls" destruction. In a tearful breakdown during a "Dancing With the Stars" rehearsal in 2013, the "Saved By the Bell" alum told her partner, Val Chmerkovskiy, that she was not expecting the "criticism" and "backlash" she received from the controversial role which resulted in "a lot of doors slammed in her face" (via the Daily Mail). But perhaps the saddest part of Berkley's confession was her admission that her turn on "DWTS" was so "empowering" that it felt "like some sort of sentence was lifted," revealing how she thought it would prove to be her big career comeback after 22 years of industry stonewall.
Isaiah Washington
Everyone knows Katherine Heigl pretty much torpedoed her reputation with her remarks about the show that made her famous, "Grey's Anatomy." But where Heigl's "Grey's" flub led to a slow career evaporation, co-star Isaiah Washington's resume took a kill shot when he got axed after it was reported in the press that he used a gay slur while referring to T.R. Knight (who publicly came out as gay soon after the incident made headlines) while arguing with Patrick Dempsey, and then repeated the slur backstage at the Golden Globes. That was in 2007, and it would take six years for Washington to stage his Hollywood comeback.
In 2013, he told HuffPost, "After the incident at the Golden Globes, it just, everything just fell apart," adding, "I lost everything. I couldn't afford to have an agent. I couldn't afford to have a publicist for crisis management." Washington then went "underground" for years to escape what he categorized as "persecution" from "a behemoth of the media" that he claims created a false narrative surrounding his on-set remarks.
Washington is now back to working regularly, thanks to his own efforts rebuilding his fan base via social media and collaborating on independent projects during his blackball period. He even returned to "Grey's Anatomy" in 2014 for a single episode, but we're guessing he steered clear of McDreamy at lunch.
Mo'Nique
Winning an Academy Award is usually a golden ticket to A-list stardom for the lucky few actors who win them each year. And with comedian Mo'Nique's win for her powerful dramatic turn in 2009's "Precious," it seemed like she was destined for that track. But the second she walked off that stage with her trophy in hand, everything went sideways. She wouldn't get another role for five years until 2014's "Blackbird," an indie flick that coincidentally starred fellow Hollywood outcast Isaiah Washington.
According to a 2015 interview with The Hollywood Reporter, Mo'Nique claims she was finally told a few months prior by director Lee Daniels that she had been "blackballed" as a result of her husband's aggressive salary negotiation tactics. Mo'Nique went to TMZ and blasted Daniels, claiming she believes he was behind her career downfall, because she didn't thank him in her Oscar acceptance speech. Not surprisingly, this did not get Mo'Nique back into the good graces of the Hollywood elite, nor did her later doubling down on both Tyler Perry and Oprah Winfrey, whom she's also accused of conspiring against her. Yikes.
Add in her gender and race discrimination allegations against Netflix, and Mo'Nique's career may have been abruptly and unfairly shoved into an early grave.
Mel Greig
This Australian DJ certainly wasn't known around the world prior to her career-shattering goof, but she is now, especially since her ill-advised antics even got the royal family mixed up in a tragic suicide in 2012. According to BuzzFeed, Mel Greig posed as Queen Elizabeth and called the hospital where a pregnant Kate Middleton was being treated. She spoke with two nurses; first was Jacintha Saldanha, who forwarded the call to another nurse who unwittingly told the DJ and her coworker details of Middleton's condition. Three days later, reportedly distraught over her involvement with the breach of such a high-profile patient's medical information, Saldanha died by suicide.
Greig and her co-host, Michael Christian, were suspended from the airwaves, their show was cancelled, and higher-ups called for a "company-wide suspension of prank calls." Christian, who was a minor player in the call, returned to radio on a different station a few months later. Greig, however, filed a lawsuit against her employers, alleging that they "failed to maintain a safe workspace." They eventually settled, with the station publicly stating that Greig had objected to the airing of the prank call, but nevertheless, she also resigned from radio in December 2013.
After a three-year hiatus, Greig returned to the airwaves, although she admits she's still apprehensive about being "aligned" with the infamous prank that ended in tragedy. "There's not a minute that goes by that I don't think about what that family is going through," she previously said on "A Current Affair" (via The Guardian). "And the thought that we may have contributed to it is gut-wrenching."
If you or anyone you know is having suicidal thoughts, please call the National Suicide Prevention Lifeline​ at​ 1-800-273-TALK (8255)​.
Jerry Lee Lewis
Following electrifying early rock n' roll stars like Elvis Presley and Little Richard, Jerry Lee Lewis was an ascendant superstar in the making. Lewis would work crowds into a frenzy with his frenetic piano playing and hot-and-bothered singing style, and in 1957 and 1958, he hit the upper reaches of the American pop, country, and R&B charts with a string of rock-formative classics like "Whole Lotta Shakin' Goin' On," "Great Balls of Fire," "You Win Again," "Breathless," and "High School Confidential." The title of that last one would prove ominous for Lewis, who, just after the song's release, would permanently derail his career by marrying a minor.
In May 1958, according to Ultimate Classic Rock, the 22-year-old Lewis embarked on a U.K. concert tour and brought along his new, third wife (although, per People, he hadn't legally divorced wife No. 2 yet). The bride: Myra Gale Brown, Lewis' 13-year-old third cousin. As Rolling Stone reports, the two stayed married for 13 years and had a couple of kids together, with Brown staying at home while Lewis tried to salvage his career by constantly touring. His efforts didn't do much, as people just didn't seem to want to buy the guy's records anymore.
While he'd eventually be inducted into the Rock and Roll Hall of Fame for his early work, Lewis only ever had one more top 30 pop single, a cover of Ray Charles' "What'd I Say" in 1961.
Brian Dunkleman
Comedian and actor Brian Dunkleman first started booking gigs in the late '90s, appearing in roles like "Salesperson," "Pizza Guy," and "Customer" on sitcoms like "Dharma and Greg," "3rd Rock from the Sun," and "Two Guys, a Girl, and a Pizza Place," respectively. Then, in 2002, he was hired to co-host a summer replacement series for Fox, a progressive reality TV competition looking to discover and anoint a new pop music singing sensation. With co-host Ryan Seacrest, Dunkleman hosted the first season of "American Idol," which launched Kelly Clarkson to superstardom. It could have sent Dunkleman's star rising, too, as the show soon became the No. 1 series on TV and ran for more than a decade, had he not left after just one season.
Dunkleman told Variety in 2016 that while he suspected producers might fire him (in favor of a solo Seacrest operation), he quit instead. "I wanted to have an acting career, and I knew that leaving when I did would give me the best shot of accomplishing that," he explained. "Still working on it."
John Mayer
As a singer-songwriter type with considerable guitar skills, a pop sensibility, and the looks of a teen idol, John Mayer became one of the most notable musicians of the early 2000s. Nominated for best new artist at the 2003 Grammys, he'd win seven trophies by decade's end. His first four albums were all certified at least double platinum by the RIAA and he routinely topped the Billboard adult rock charts with hits like "No Such Thing" and "Waiting on the World to Change." Then Mayer gave an interview to Playboy in 2010 that left him waiting on the world to change its newfound distaste for him, making a series of bizarre and discomforting comments about sex, race, and his ex-girlfriend, Jessica Simpson.
"That girl is like crack cocaine to me," Mayer said about Simpson (via Billboard). "It was like napalm, sexual napalm. Did you ever say, 'I want to quit my life and just f***ing snort you?'" He also dismissed the notion that he dated a lot, quipping, "I get less a** now than I did when I was in a local band. Because now I don't like jumping through hoops." Mayer also claimed that "Black people love" him, then casually used the N-word and explained that he pursues mainly white women because his genitals are "sort of like a white supremacist."
Mayer laid low and didn't release any music for a couple years, moved to Montana, thought a lot about what he did and said… and never again recorded a multi-platinum-certified LP.
Rob Pilatus and Fab Morvan of Milli Vanilli
Following the success of secretly lip-syncing European musical act Boney M in the 1970s, per Billboard, producer Frank Farian attempted a similar charade by hiring some studio singers to record an album's worth of dance pop, and then recruiting dancers Fab Morvan and Rob Pilatus to serve as the faces of Milli Vanilli. Despite how Morvan and Pilatus' speaking voices in interviews sounded nothing like the singing or rapping on their songs, record buyers didn't seem to notice or care. Lead single "Girl You Know It's True" was a huge hit in Europe, and Arista Records released the duo's debut album of the same name in the U.S. in early 1989. It spent eight weeks atop the Billboard albums chart and generated three No. 1 hits: the title track, "Girl I'm Gonna Miss You," and "Blame it on the Rain."
Milli Vanilli appeared on a "Club MTV" package tour that summer, miming to pre-recorded tracks. During a Connecticut show, the tape jammed. "Girl you know it's, girl you know it's, girl you know it's…" blared from speakers while the duo danced and vamped for a moment before fleeing the stage. In the pre-Internet age, news of the mishap spread slowly, but by November 1990, Farian was forced to publicly admit the ruse. Morvan and Pilatus subsequently appeared at a press conference to return their Grammy Award for best new artist.
Pariahs of pop culture, Pilatus and Morvan resurfaced in 1993 as Rob & Fab, with a self-titled album full of their real singing voices. According to Milli Vanilli's "Behind the Music" episode, the independently released record sold just 2,000 copies. In 1998, 32-year-old Pilatus was tragically found dead in a German hotel room of an accidental overdose.
If you or anyone you know is struggling with addiction issues, help is available. Visit the Substance Abuse and Mental Health Services Administration website or contact SAMHSA's National Helpline at 1-800-662-HELP (4357).