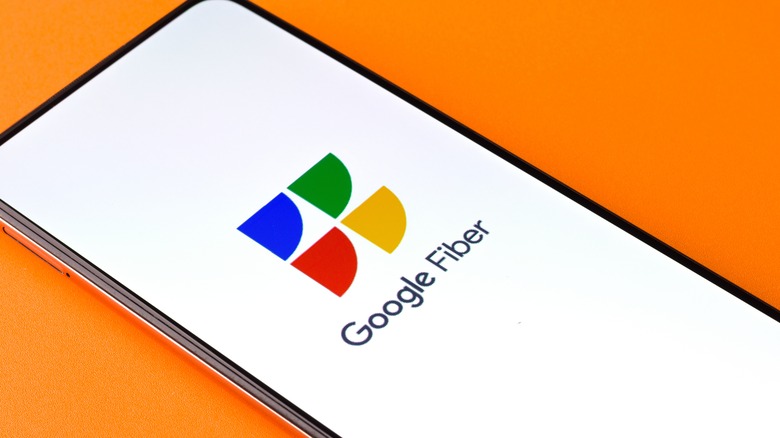 Fiber optic internet and the gigabit speeds it delivers are available to more people than ever, and that's due in part to Google Fiber and AT&T Fiber. Both ISPs offer residential access to gigabit plans — including multi-gig plans in some cases — to subscribers in parts of many big cities throughout the United States.
Both services are similar in many ways: they promise no data caps and contracts, their plans both start at 1-gigabit speed, and they include the hardware needed to connect to their ridiculously fast fiber networks. There are some small but distinct differences between the two, however, when it comes to the perks tossed in with the plans. Google Fiber isn't available in as many places as AT&T Fiber, for example, potentially making the latter your only option. If you live in a city covered by both services, however, you have a few more things to consider, including the max speeds available to you, extra fees you may have to pay, and more.
What is Google Fiber?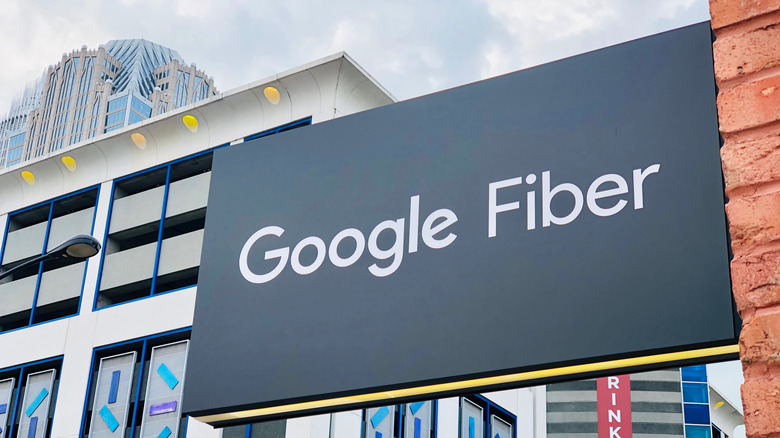 Google Fiber is the fiber optic internet service offered by Google in the United States. The service launched in a very limited number of markets in 2010, and though it took longer to expand into other regions than anticipated, people and companies in 23 big cities around the U.S. can sign up for a plan and enjoy very fast speeds, at least when compared to typical cable and DSL offerings from competitors.
Key to the appeal is Google Fiber's ability to deliver gigabit internet speeds to residential customers at an affordable price: $70 per month for up to 1 gigabit and $100 per month for 2 gigabits. Google also allows businesses to sign up for its fiber internet service, offering download speeds of up to 2 gigabits. Google boasts a number of perks that come with its fiber plan, including very fast upload speeds, included equipment, free installation, a lack of contracts and data caps, and the company also tosses a terabyte of cloud storage in with its plans.
What is AT&T Fiber?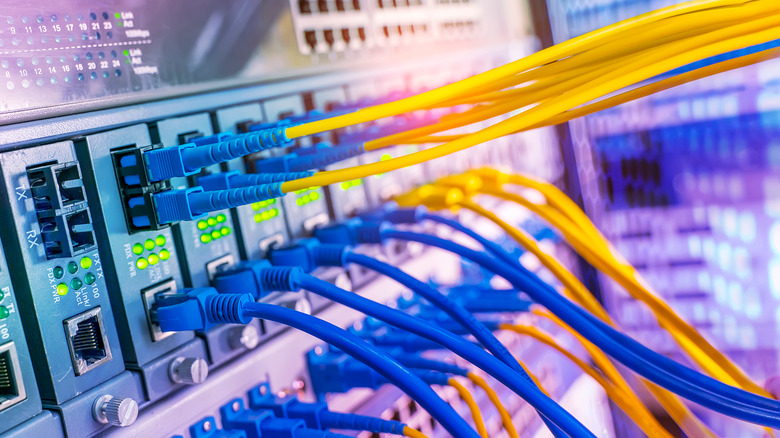 AT&T Fiber is a fiber optic internet service offered by AT&T at speeds up to an insanely fast 5 gigabits — though, of course, you have to be living in one of the limited regions where that option is available. The company is one of the most competitive with Google Fiber, as it boasts some of the same perks: no contracts, included equipment, and the same upload speeds as download speeds.
AT&T offers some additional services to its fiber customers, assuming they're willing to pay a bit more per month. For example, AT&T Fiber comes with an optional ActiveArmor security service priced at $7 per month, as well as smart Wi-Fi extenders for $10 per month. You must be living in supported metro regions to sign up for the "hyper-gig" plans, as AT&T calls them, though the coverage map is fairly substantial with more than 100 areas (via AT&T).
Price and availability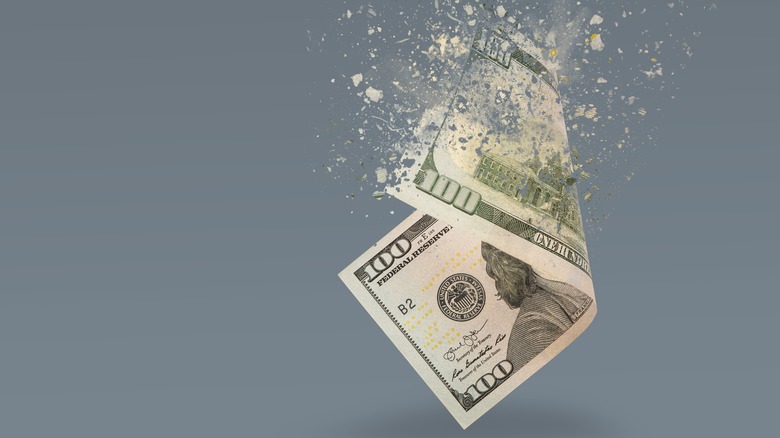 Google Fiber charges $70 per month for its 1-gigabit residential internet plan and $100 per month for its 2-gigabit plan (via Google). While the 1 Gig plan offers up to 1-gigabit upload speed, the 2 Gig plan doesn't have equal uploads and instead tops out at 1 gigabit. Neither option requires a contract, both include free cloud storage, and both include installation as part of the plan. Google also includes mesh networking with its plan for free, unlike AT&T, which charges $10 per month for Wi-Fi extenders.
Meanwhile, AT&T Fiber is priced at $80 per month for the 1-gigabit plan and $110 per month for the 2-gigabit plan, making it $10 more expensive per month compared to Google Fiber, though AT&T does have the edge when it comes to upload speeds: you'll get up to 2-gigabit upload speeds when on the 2-gigabit plan. AT&T includes All-Fi (Wi-Fi 6) with its fiber plans.
AT&T Fiber is clearly the winner when it comes to availability, as it offers multi-gig internet service in more than 100 metro regions — though it's important to note that only "parts of" these regions get the 5-gigabit plan (via AT&T). The company plans to expand from seven to 30 million customer locations over the next two years, with a few earmarked to be added in Ohio, Oklahoma, and Texas in 2022. Google Fiber has a more limited footprint and is only available in a few dozen cities.
Internet speeds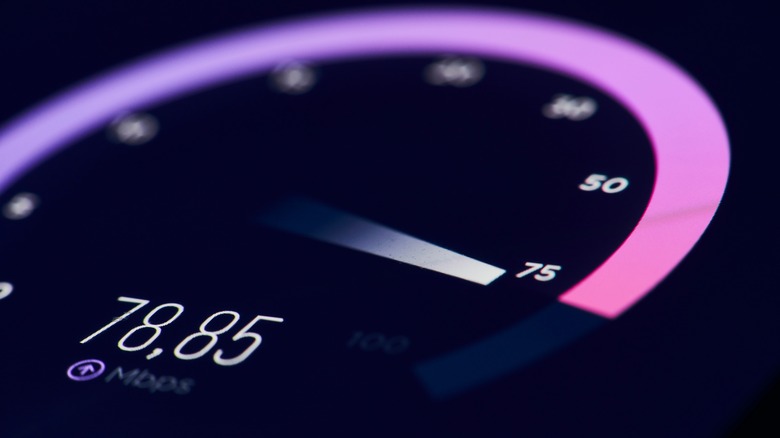 When it comes to the speeds offered by these two companies, there's not really anything one offers beyond the other: they both are fiber networks, meaning you can get gigabit speeds. AT&T is the winner if you live in a part of a metropolitan region where multi-gig internet speeds are offered, specifically the 5-gigabit plan. That's because Google Fiber tops out at 2 gigabits for residential customers, though it's hard to imagine what the subscriber would be using the service for every month that one or two gigabits wouldn't be enough to satisfy them.
While a 1-gigabit connection is around 25 times faster than the more common cable internet, according to AT&T, its 5 Gig plan is 134 times faster. That rapid speed comes at a hefty price, however, as you can expect to pay $180 per month on top of the state cost recovery fee subscribers have to pay in some states.
To help put this into perspective, Google says a 1-gigabit connection can be used to download a 2.5-hour-long Full HD movie in just under one minute or a 4K movie in a bit under two-and-a-half minutes. You could download a playlist with 30 songs in less than two seconds and, perhaps the most appealing part, a 10 GB game update in less than two minutes. Assuming you're getting optimal speeds, of course, the 2 Gig plan would cut those times in half. AT&T's 5 Gig plan probably feels downright instantaneous in comparison.
Features and restrictions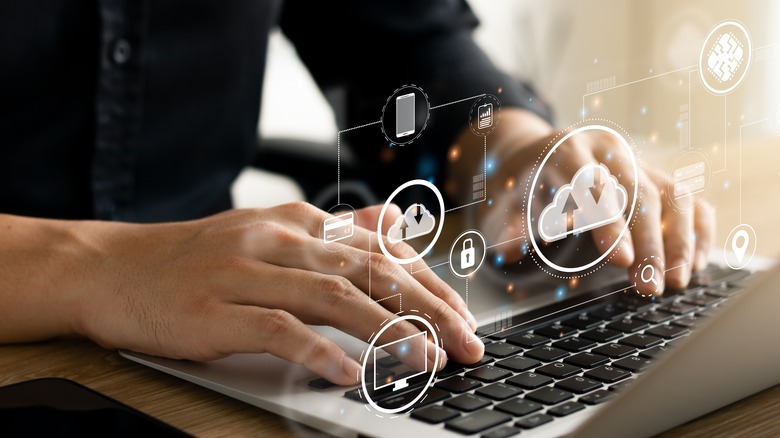 The good news is that neither Google nor AT&T comes with a data cap, meaning you can download as many games and 4K movies as you want at blistering speeds. Both AT&T and Google include equipment with their plans, though you can still use your own. Google has a slight edge here, as it includes a mesh networking solution, while AT&T charges an extra $10 per month for that.
On Google Fiber, you'll get Google Wifi with two access points on the 1 Gig plan; subscribers on the 2 Gig plan get the Google Fiber Multi-Gig Router alongside the company's mesh extender. Keep in mind that if you require more than two access points, you will have to pay $100 for each additional unit.
AT&T Fiber offers self-setup with the option of requesting a technician come out and install the hardware instead. The self-setup process takes place with a mobile app. While you have to pay $10 per month for the smart Wi-Fi extender, it includes up to five of the extenders, which is more than double the two included with Google Fiber's 1 Gig plan. If you're not comfortable managing your network security yourself, you can pay $7 per month for the AT&T ActiveArmor add-on. With that, you get access to things like content controls, a VPN, alerts about identity leaks, and a "threat activity dashboard" that shows what the service has blocked (via AT&T), among other things.