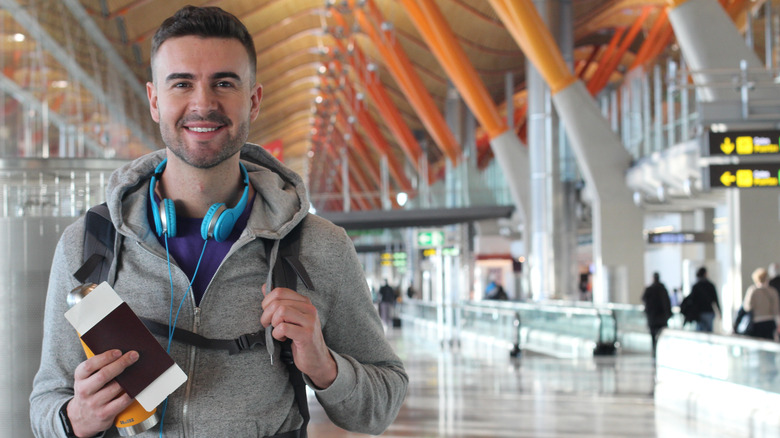 When it comes to earning airline miles, you will typically hear suggestions such as getting a credit card or travel rewards card, grabbing a welcome bonus, and booking hotels and car rentals, as enumerated by Bankrate. You might have even converted points to miles, transferred miles from one loyalty program to another, and pooled your miles.
However, if you are unlikely to get another credit card or travel soon, is there any other way you can earn airline miles? The answer is yes! In fact, you might not have heard or thought about some of these methods. But, as there are many ways to skin a cat, earning airline miles goes beyond the oft-repeated suggestions. So if you've been there, done that and are looking for some fresh new methods to add to your repertoire, here are unique ways to earn more airline miles you probably haven't heard of before.
Refinance or apply for a loan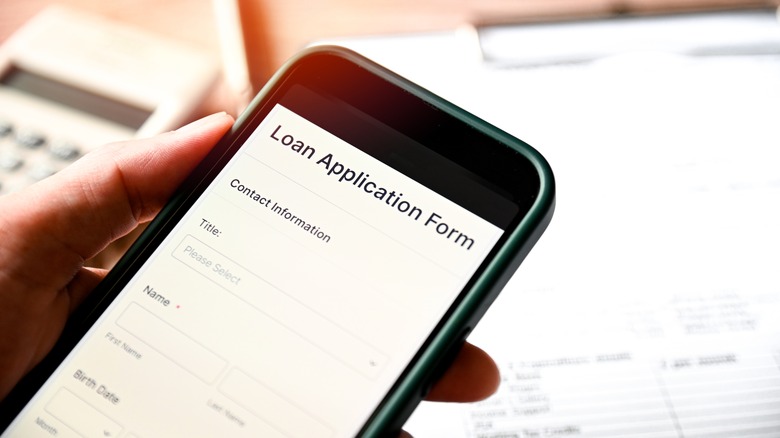 Alaska Airlines' Mileage Plan has partnered with SoFi to help you refinance your student loans or avail of personal loans while earning up to 50,000 miles at the same time. For every $2 that you refinance or loan, you'll receive one Mileage Plan mile, and you can earn a maximum of 50,000 miles.
All you have to do is sign up with your name, state, and email address to view your rate. Refinance rates range from 4.49% to 8.99% for variable or fixed APR with autopay, with SoFi deducting 0.25% on your interest rate for autopay. The autopay setup isn't necessary to get a SoFi loan, but the deduction is automatic and applies to your interest, which will result in less interest accruing each month. You can also consolidate your federal and private loans. For more information or questions, call SoFi at (855) 456-7634 for a free consultation.
Watch events and live shows
A fan of live shows and events? You can enjoy your faves and earn Delta and United miles at the same time.
Delta has partnered with Ticketmaster to offer SkyMiles members one mile for every $1 spent for eligible purchases of tickets to concerts, sporting events, etc. in the U.S. and Canada. Visit Delta's Ticketmaster page (use this page every time to earn miles), enter your SkyMiles number, buy your tickets, and earn up to 2,500 base miles per month.
Similarly, United MileagePlus members also enjoy watching Broadway, opera, and cabaret shows while earning miles. Simply visit this page, browse the numerous shows, pick one that you like, and start earning. How much you earn depends on the show. For example, receive 100 miles for Hamilton or 1,900 miles for Once Upon a One More Time, 700 miles for the opera titled Aida, or 650 miles for Diamond Series: Vanessa Williams.
Donate to charity
Who knew being charitable could earn you more than a tax deduction and the feeling of fulfillment? When you donate to these two charities, you not only help a good cause but also rack up some airline miles.
The National Foundation for Cancer Research (NFCR) has partnered with four airlines to offer you miles in exchange for donations in its campaign called Fly to Find a Cure. If you're a member of Alaska Mileage Plan, American Airlines AAdvantage, Delta SkyMiles, or United Mileage Plus, you can get up to 15 miles for donations amounting to $100 or more. You can also make a recurring monthly donation of $15 or more via PayPal, Apple Pay, or electronic funds transfer.
In addition, American Airlines has also partnered with Stand Up To Cancer. You can make your donations here, and you'll need your AAdvantage number as well as your first and last names which should match your AAdvantage account. Donations start from $25 all the way to $1,000. For $25, you'll receive 250 miles, 500 miles for $50, 1,000 miles for $100, 2,500 miles for $250, 5,000 miles for $500, and 10,000 miles for $1,000.
Refer a friend
The steps are basically the same. First, log in to your account and get your referral link, a unique code that helps credit card companies track the new customers you're sending their way. Copy this code and send it through email, text, or social media. Don't forget to tell your referrals to use this code when they apply for a new card; otherwise, you won't earn any points.
If you're with American Express, you can log in to your account directly from its refer-a-friend page. You'll get points depending on the card your referral got, according to The Points Guy, e.g., 20,000 points for Amex Platinum, while your referral receives a welcome bonus.
Capital One's refer-a-friend page is here, while Discover's is here. You'll receive $50 to $100 for Discover and your referral will receive a statement credit when they make a purchase within three months of opening their account. Unfortunately, Discover it Secured Credit Card, Business cardholders, and those who've opted out of receiving marketing communications from Discover are not eligible.
You can also earn a bonus from Chase's bevy of Southwest and United cards. Log in to your account for United and for Southwest. With a United MileagePlus credit card, you can earn a maximum of 100,000 bonus miles per year, while your referral receives 10,000 bonus miles. For a Southwest Rapid Rewards credit card, you'll receive up to 100,000 bonus points and your referral gets 20,000 bonus points.
Get a mortgage or buy real estate
Tap into your frequent flyer program to acquire the abode of your dreams along with your dream vacation by earning more airline miles. Of course, as The Points Guy points out, shop around and ensure that you are agreeable to the interest rate and fees before making such a big decision.
American Airlines, in partnership with SIRVA, offers AAdvantage members three ways to earn miles. First, use the SIRVA agent network to earn 5,000 miles for every $25,000 home value you buy or sell. Second, get a mortgage on your home with SIRVA and earn 1,250 miles for every $10,000 financed. Lastly, if you're planning to move between states soon, use Allied or NorthAmerican to earn 5,000 miles. Use all three and get an additional 25,000 bonus. Call (800) 228-3083 to talk to an American Home Miles consultant regarding this program or complete this form. United Airlines has also partnered with Rocket Mortgage and Guaranteed Rate to offer MileagePlus members 25,000 to 50,000 miles for closing or refinancing your home purchase.
Meanwhile, Amex, with its partner, RBN, offers one point for every $1 spent when you buy or sell your home via the service, which uses the typical way of buying or selling real estate, i.e., with the use of agents. You can then transfer these points to Delta and these other participating airlines.