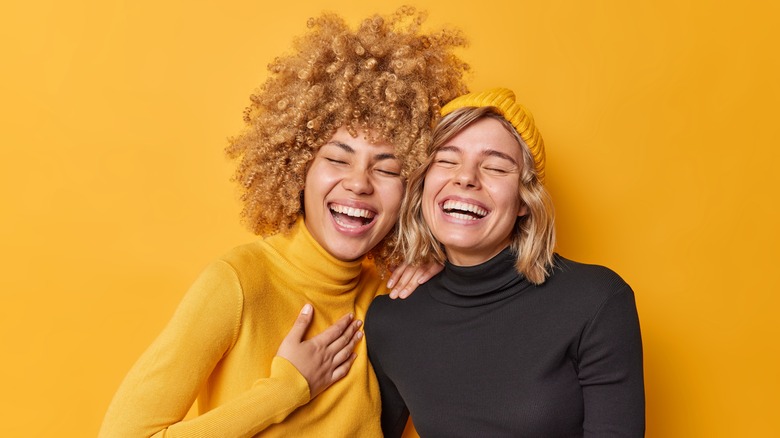 We may receive a commission on purchases made from links.
Today, turtlenecks are more associated with Apple products than they are with sword fighting. However, during medieval times, these shirts were worn as a protective layer beneath chainmail armor. Even 700 years ago, people took precautions to avoid chafing (via Ssense). By the 19th century, turtlenecks were a wardrobe staple for working-class laborers, acting as a layer of defense against on-the-job injuries.
By the 1950s, starlets like Marilyn Monroe and Jayne Mansfield had popularized the look, and it quickly became a go-to rather than a taboo for stylish women. "At this time, women were taking pants from men; they were taking pant suits and shorts. And they completely co-opted the button down," says Deirdre Clemente, 20th-century American fashion historian. As she explained to The Week, "In the late 1950s so many women across so many different fronts of society pushed the boundaries enough to the point where women in the 1960s could wear a sweater that 50 years before was only worn by a rich man in Harvard."
The worlds of fashion, politics, and protest have always been intertwined. A 2017 Vogue article notes the association between turtlenecks and the Black Panther Party. In 1971, feminists Gloria Steinem and Dorothy Pitman Hughes sported turtlenecks on the cover of Esquire. It wasn't long before Steve Jobs worked to make black turtlenecks the semi-official tech uniform in the 1980s, per NPR. Here's how to style a turtleneck in the 2020s, whether you're coding in Silicon Valley or trying to stay warm during East Coast winters.