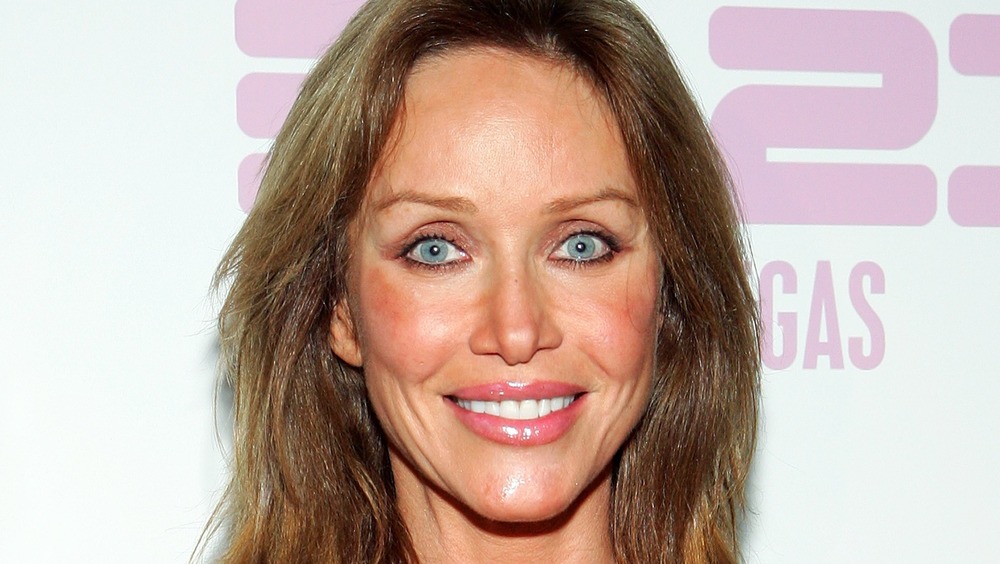 The film world lost some true greats in 2020, from James Bond legend Sean Connery to Hollywood titan Kirk Douglas to the Black Panther himself, Chadwick Boseman. But just because 2020 shifted into 2021, that didn't stop the cruel march of time or the inevitability that all things must pass — including beloved figures of the big and small screen. And sadly, 2021 has been a busy year for Tinseltown obituaries.
We've lost stars to everything from hit-and-runs to COVID-19. Some were screen legends of a bygone era. Others were young actors still in their primes. Some were little-known bit players who made you laugh every time they stepped on screen, others were respected character actors who could inhabit any role imaginable, and some were Oscar-winning titans who played in bona fide classics.
Updated on December 31, 2021: It's been a tragic year for the performing arts, and we want to pay our respects and remember these amazing stars and the projects they worked on. So we've updated this list to honor the actors who made their final bow in 2021.
Marion Ramsey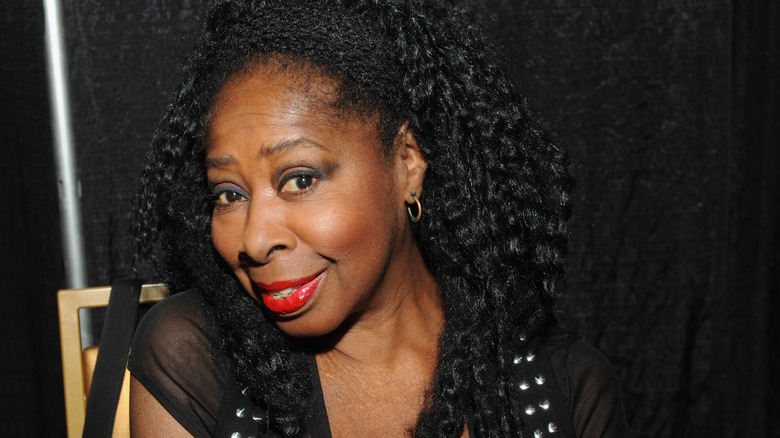 Philadelphia-born actress Marion Ramsey, best known for playing soft spoken Officer Laverne Hooks in the "Police Academy" movies, died in January 2021, her agency told The Hollywood Reporter. "Marion carried with her a kindness and permeating light that instantly filled a room upon her arrival," the statement read. "The dimming of her light is already felt by those who knew her well. We will miss her and always love her." No cause of death was given. She was 73.
She made her stage debut in the original Broadway production of "Hello, Dolly!" She popped up in another Broadway musical — the short-lived, New York City-set "Soon" — before making her onscreen bow in a 1976 episode of the classic sitcom "The Jeffersons." A gig on Bill Cosby's sketch show "Cos" followed, but Ramsey would return to the theater world for the best part of a decade after that. She made her first appearance as Officer Hooks in 1984's "Police Academy" and would remain a mainstay of the wacky comedy franchise over the coming years, working on six installments.
Ramsey returned to television in the 1990s, landing one-off parts in the likes of "MacGyver" and "Beverly Hills, 90210." She also got involved in voice acting, lending her unmistakable tones to the character of D.I. Holler in Hanna-Barbera's "The Addams Family." The cartoon began airing on ABC in 1992. Other notable credits include SyFy's cult direct-to-TV movie "Lavalantula" and its follow up, "2 Lava 2 Lantula!"
Deezer D
Rapper and actor Dearon Thompson, better known by stage his Deezer D, died of a suspected heart attack in January 2021. Thompson, who appeared as affable nurse Malik McGrath in all 15 seasons of the beloved medical drama "ER," was discovered in an unresponsive state at his Los Angeles home, his brother told TMZ. He was 55.
Thompson made his first feature film appearance in 1991's "Cool as Ice," the critically panned movie debut of Vanilla Ice. He went on to land roles in the hip hop mockumentary "Fear of a Black Hat" and the N.W.A parody picture "CB4," both released in 1993. He made his "ER" bow the following year, beginning a near-200 episode run on the NBC hit. "What a special spirit we have all lost," Thompson's former castmate Mekhi Phifer said in an Instagram tribute message. "Since the first day I met him on the set of 'ER,' he absolutely made me feel at home and welcomed. My brother will forever be missed!"
Thompson had been dealing with heart issues for over a decade. In 2009, he told RadarOnline that he was awaiting surgery after "over 10 episodes of heart failure in the last eight months alone." Doctors identified a problem with his aorta, which was "the same thing that killed John Ritter," Thompson said. The Los Angeles native was still making music and actively promoting his songs at the time of his death. His track "History Can't Be Stopped" was released the day after he died.
Barbara Shelley
British actress Barbara Shelley, who appeared in numerous Hammer Horror films during the 1950s and '60s, died in January 2021. The veteran scream queen contracted COVID-19 after a routine hospital visit, her agent, Thomas Bowington, told the BBC. She was 88.
She trained in theater as a child, but her good looks naturally led her into the world of modeling. Her dream was to act, however, so when she was approached by Italian comic Walter Chiari with an offer while vacationing in Rome, she took a chance. Shelley went on to appear in a string of Italian movies over a four-year period, but it would be the work she did after returning to the UK that she would be best remembered for. The Londoner became the go-to female star for Hammer Horror, appearing in eight of the studio's classic pictures. "She really was Hammer's number one leading lady and the technicolor queen of Hammer," Bowington said. "On screen she could be quietly evil. She goes from statuesque beauty to just animalistic wildness."
Shelley's agent also mentioned her special relationship with Christopher Lee and Peter Cushing. Speaking to the Express in 2009, she said that she was "honored" to have shared the screen with them. "They were so wonderful to work with, both so generous as actors with a wonderful atmosphere on the set and a wonderful sense of humor." She worked mainly in TV during the golden years of her career, including a stint on "Doctor Who."
John Reilly
Beloved soap star John Reilly, best known for his 11-year run on ABC's "General Hospital," died in January 2021. The actor's death was confirmed by one of his daughters, who called him "the brightest light in the world" in a tribute Instagram post. "Imagine the best person in the world," Caitlin Reilly said. "Now imagine that person being your dad. I'm so grateful he was mine. I'm so grateful I got to love him. I'm so grateful I made it in time to hold him and say goodbye." He was 86.
Reilly made his onscreen debut in the Midwest-set soap opera "As the World Turns" in the mid-'70s and would go on to become a regular face on American daytime television. He scored recurring roles on shows like "The Bionic Woman" and "How the West Was Won," and would dabble in the superhero genre long before it dominated the Hollywood landscape. Reilly popped up in an episode of the Lynda Carter-led "Wonder Woman" series in the late 1970s, and he would appear in Lou Ferrigno's "The Incredible Hulk" in the early '80s. He got to play a hero himself in the '90s, when he provided the voice of Hawkeye in the "Iron Man" animated series.
'90s kids will most likely remember Reilly as Kelly Taylor's terrible dad on "Beverly Hills, 90210." Other notable credits include "Sunset Beach," "Passions," and "The Bay." The actor is "survived by his wife, Liz, five daughters and two grandchildren," Deadline reports.
Mira Furlan
Croatian-American actress Mira Furlan, best known for her stints on "Babylon 5" and "Lost," died in January 2021. Her death was announced on her official Twitter account, alongside a message that she appeared to have written near the end. "I look at the stars. It's a clear night and the Milky Way seems so near," the quote read. "That's where I'll be going soon… In the meantime, let me close my eyes and sense the beauty around me. And take that breath under the dark sky full of stars. Breathe in. Breathe out. That's all." The cause of death was not revealed. She was 65.
Born in Zagreb, Furlan and her husband emigrated to America in the early '90s amid rising tensions in their home country, settling in New York City. "We slept on my friend's couch, and I worked as a waitress and my husband as a mover," she told Lilith in 2016. "It was one of the harshest winters in New York, and homeless people were dying in the street." Three years after the move, she landed what would become her most iconic role: Minbari Ambassador Delenn in "Babylon 5." She briefly returned to Croatia before jetting off to Hawaii to play the part of Danielle Rousseau in "Lost." She appeared as the French loner in 20 episodes ABC's hit show.
Other notable credits include "NCIS," "Law & Order: LA," the Amazon Prime Original "Just Add Magic," and "Spider-Man: The Animated Series," in which she voiced Silver Sable.
Gregory Sierra
New York-born actor Gregory Sierra, who appeared in '70s sitcoms "Sanford and Son" and "Barney Miller," died of cancer in January 2021. "He was doing the best he could and just couldn't do it anymore," his widow, Helene Tabor, told CNN. "He was quite wonderful, and my heart is broken into 400 million pieces." He was 83.
According to Deadline, Sierra began his career as a member of the National Shakespeare Company, appearing in a number of off-Broadway productions during the 1960s. He made his onscreen debut at the end of the decade, playing a character named Fletcher in a 1969 episode of the Robert Wagner spy series "It Takes a Thief." He would go on to became a mainstay of the American TV in the years that followed, popping up in numerous sitcoms and cop shows.
He will be best remembered for his turns as Fred Sanford's sidekick Julio in "Sanford and Son" and NYPD detective Chano in "Barney Miller," but he also plied his trade on "Mission: Impossible," "The Waltons," "Kung Fu," "Colombo," "Hill Street Blues," "The X Files," and "Star Trek: Deep Space Nine," to name but a few. Edward James Olmos, who worked with Sierra in a handful of "Miami Vice" episodes, called him "a friend, a mentor [and] a force of nature that I was so grateful to have known and worked with," in a tribute tweet.
Notable film credits include "The Towering Inferno," "Beneath the Planet of the Apes" and "John Carpenter's Vampires."
Cloris Leachman
Award winning actress Cloris Leachman, best known (among many memorable roles) for playing Phyllis Lindstrom on "The Mary Tyler Moore Show" and Frau Blücher in Mel Brooks' "Young Frankenstein," died of natural causes in January 2021. She was "one of the most fearless actresses of our time," her rep and friend, Juliet Green, told Variety. "You never knew what Cloris was going to say or do and that unpredictable quality was part of her unparalleled magic." She was 94.
A native of Iowa, Leachman moved to neighboring Illinois to study theater at Northwestern University. She dropped out before she could graduate and took an unconventional route to Hollywood that included an appearance at the 1946 Miss America pageant. Her acting career began when she landed in New York and got in with the Actors Studio, but she wouldn't come to national attention until she debuted on "The Mary Tyler Moore Show" some 20 years later. She won two of her eight primetime Emmy Awards for playing the catty Phyllis Lindstrom, who would later get her own spin-off, "Phyllis."
Leachman also had an Academy Award in her trophy cabinet. She was named Best Supporting Actress for her performance in "The Last Picture Show," beating out stiff competition from her co-star and favorite for the Oscar, Ellen Burstyn. She notched over 280 credits over the course of her remarkable career (she appeared in "Diagnosis Murder," "Two and a Half Men," "Malcolm in the Middle," and "American Gods" to name a few) and was still working at the time of her death.
Cicely Tyson
Hollywood trailblazer Cicely Tyson, who paved a path for Black actresses during a career that spanned more than six decades, died in January 2021, her manager confirmed to Variety. She was 96.
The East Harlem native worked as a model before breaking into acting, appearing in top publications like Vogue. She learned her craft at the Actors Studio and became a regular face on the New York theater scene, but she'll no doubt be best remembered for the work she did — and didn't do — on the screen. Tyson made her debut in short drama "Carib Gold" and moved into feature films proper when she appeared as a jazz club worker in the Harry Belafonte picture "Odds Against Tomorrow," but she largely avoided movies in the decade that followed, making a conscious effort to turn down roles that demeaned Black women. She returned to the big screen with a bang in 1972's "Sounder," earning a Best Actress nomination for her turn as Depression era sharecropper Rebecca Morgan.
Tyson was awarded an honorary Oscar in 2019, by which point she was widely recognized as one of the industry's pioneers. She plied her trade on important TV shows like "Roots," "King," and "A Woman Called Moses," and would later appear on "House of Cards" and "How to Get Away with Murder," her final role. Other notable film credits include "Diary of a Mad Black Woman" and "The Help." Viola Davis, Shonda Rhimes, and Zendaya were among the many who paid tribute.
Dustin Diamond
Actor Dustin Diamond, who played iconic '90s geek Samuel "Screech" Powers on the sitcom "Saved by the Bell," died of cancer in February 2021, just three weeks after it was revealed that he'd been diagnosed with stage 4 small cell carcinoma. "In that time, it managed to spread rapidly throughout his system; the only mercy it exhibited was its sharp and swift execution," his agent said (per Variety). "Dustin did not suffer." He was 44.
A naturally funny child, Diamond landed the role of Screech with next to no onscreen experience. He debuted as the loveable loser in 1988 on the Disney Channel's "Good Morning, Miss Bliss" (which would be picked up and revamped into "Saved by the Bell" by NBC when it was canned after a single season). "Saved by the Bell" finished in 1992, but Diamond reprised the role of Screech on several occasions in the years that followed, most notably in "Saved by the Bell: The College Years" and "Saved by the Bell: The New Class." The California native appeared in 130 episodes of "The New Class" from 1994 to 2000.
Diamond's career floundered after "The New Class," and he faced troubles in his personal life too. In 2015, he spent three months behind bars for stabbing a man during a barroom brawl. "We want the public to understand that he was not intentionally malevolent," Diamond's agent said. "He — much like the rest of those who act out and behave poorly — had undergone a great deal of turmoil and heartache."
Hal Holbrook
Award winning star of stage and screen Hal Holbrook – best known for his portrayal of Mark Twain in his enduring one-man show "Mark Twain Tonight!" – died at his California home in January 2021, his agent told The New York Times. He was 95.
He studied drama at Denison University after graduating from high school, but World War II forced him to put his career dreams on hold. His first on-stage performances took place when he was stationed in Newfoundland with the U.S. Army; he joined a theater group and appeared in a number of local productions. He began working on what would eventually become "Mark Twain Tonight!" in 1952, and four years later he shot to prominence after Ed Sullivan invited him onto his variety show. Remarkably, Holbrook would go on to perform as Twain over 2,000 times, including two stints on Broadway. The first run scored him a Tony Award, and he was nominated for an Emmy when "Mark Twain Tonight!" transferred to TV.
Holbrook was also well known for his roles on the big screen. His work has been influencing filmmakers for generations, Edgar Wright included. "Loved his performances in 'The Fog,' 'All the President's Men,' 'Magnum Force,' 'Creepshow,' 'Capricorn One,' 'The Star Chamber,' 'Wild in the Streets,' and 'Into the Wild,'" Wright said in a tribute tweet. Holbrook received an Oscar nomination for his supporting turn in "Into the Wild." Notable TV credits include "The West Wing," "The Sopranos," and "Sons of Anarchy."
Christopher Plummer
Star of the stage and screen Christopher Plummer, known for a prolific career that included playing Captain von Trapp in the iconic Best Picture winner "The Sound of Music" and later becoming the oldest ever Oscar recipient, died in February 2021. He was 91.
The Toronto native made his Broadway bow in 1954's "The Starcross Story" and debuted on the big screen four years later, starring alongside Henry Fonda and Susan Strasberg in Sidney Lumet's "Stage Struck." The actor disliked many of the films he appeared in during the 1960s, including the one he would come to be best known for (he famously called Robert Wise's musical "The Sound of Mucus"). He was reportedly drinking heavily at the time, but he managed to turn his personal and professional life around with the help of actress Elaine Taylor, his third wife.
In the 1970s, Plummer bagged a Tony Award for his work on the musical "Cyrano" and then a Primetime Emmy for "The Moneychangers," NBC's adaptation of Arthur Hailey's political thriller. He was named Best Supporting Actor for his turn as a gay man who comes out late in life in 2010's "Beginners," making him the oldest Academy Award winner at the age of 82. He was nominated in the same category for 2017's "All the Money in the World," a feat made all the more remarkable by the fact that he stepped in to replace Kevin Spacey in the role of J. Paul Getty just six weeks before the film was due to be released.
Trisha Noble
Actress and singer Trisha Noble, who played the mother of Natalie Portman's Padmé Amidala in the "Star Wars" universe, died in January 2021. The Australian died "after an 18-month battle with mesothelioma, a tumor caused by inhaled asbestos fibers," the Daily Mail reported. She was 76.
Born Patsy Ann Noble in Marrickville, Sydney, she got her start on the Aussie variety show "Bandstand," which featured regular performances from the likes of the Bee Gees and "Grease" star Olivia Newton-John. Noble went on to become a famous performer in her own right in Australia, but her career wouldn't take off internationally until she moved to Britain, where she secured a record deal with Columbia Records. Once settled in the U.K., she turned her attention to acting, most notably appearing in the raunchy comedy classic "Carry On Camping."
By the time "Carry On Camping" was released, Noble had relocated once again. She adopted the stage name Trisha upon her arrival in the States, and she set about making her mark in a new country all over again. Over the next few decades she popped up on the likes of "Columbo," "How the West Was Won," "Fantasy Island," "The Rockford Files," "Mrs. Columbo," "Buck Rogers in the 25th Century," "T.J. Hooker," and the L.A. cop show "Strike Force," in which she co-starred as Sergeant Rosie Johnson. She's perhaps best known for playing Jobal Naberrie in 2005's "Star Wars: Episode III – Revenge of the Sith," featuring prominently in Padmé's funeral scene.
Christopher Pennock
Actor and lifelong Buddhist Christopher Pennock, who appeared in 126 episodes of the Gothic soap opera "Dark Shadows" and later recurred on "General Hospital," died in February 2021. He had been given a melanoma diagnosis the previous year, Deadline confirmed. His death came on "the first day of the Tibetan Buddhist New Year," his wife, Lynn Dunn Pennock, said in a statement (via ComicBook.com). "Chris has transitioned into the pure land of Dewachen with complete enlightenment leaving only a rainbow body behind." He was 76.
Pennock studied at the American Academy of Dramatic Arts in New York and would go on to finetune his craft with The Actors Studio before making his bow on Broadway. He began with understudy work, but he quickly leveled up and started landing roles in productions like 1969's "Patriot for Me," which is where Dan Curtis first laid eyes on him. The "Dark Shadows" creator cast Pennock as Leviathan, the first of many characters he would portray — he's perhaps best known for the twin roles of Cyrus Longworth and John Yaeger, the in-universe versions of Dr. Jekyll and Mr. Hyde.
Pennock became a regular at "Dark Shadows" fan conventions in the decades that followed, but he was also known for various other TV shows. He played Assistant District Attorney Mitch Williams in "General Hospital" and would also pop up in the likes of "The Love Boat," "Strike Force," "Cagney & Lacey," "Melrose Place," "The A-Team," "Dynasty," "The Young and the Restless," and "Baywatch."
Martha Stewart
Star of the stage and screen Martha Stewart, who appeared alongside Joan Crawford and Henry Fonda in love triangle drama "Daisy Kenyon" and later shared the screen with Humphrey Bogart in film noir classic "In a Lonely Place," died in February 2021. "The original Martha Stewart left us yesterday," her daughter, Colleen Shelley, tweeted on February 18. "She had a new part to play in a movie with all her heavenly friends." She was 98.
The Kentucky native grew up in New York, where she began a career as a singer. She became a regular on NBC's various radio shows, but it was a performance at Manhattan's Stork Club that first got her noticed, according to The Hollywood Reporter. There was a studio talent scout in that night, and before she knew it, Fox had cast her in the musical comedy "Doll Face," later renamed "Come Back to Me." She became a star of the silver screen in the years that followed, appearing in a string of films from the mid 1940s to early-50s. Notable credits from that period include 1947's "I Wonder Who's Kissing Her Now," a musical biopic about songwriter Joe Howard, and 1948's "Are You with It?," based on the Broadway musical of the same name.
Her final film of that period was 1952 comedy drama "Marshmallow Moon," another musical. She went quiet for over a decade after that, reappearing out of nowhere for a handful of TV appearances in the mid-'60s before vanishing again.
Ronald Pickup
Versatile British actor Ronald Pickup, who was the Neville Chamberlain to Gary Oldman's Winston Churchill in "The Darkest Hour" and gave a memorable turn as the Archbishop of Canterbury in "The Crown," died in February 2021. His agent told the BBC that he "passed away peacefully […] after a long illness surrounded by his wife and family." He was 80.
Pickup was a classically trained actor with decades of experience on both the stage and the screen. He made his TV debut in the 1964 "Doctor Who" episode "The Tyrant of France" and broke into film in the 1970s, appearing in pictures like "The Day of the Jackal" and "Zulu Dawn." He would move seamlessly between television and movies in the decades that followed, plying his trade in everything from long-running British soap opera "Coronation Street" to large scale Hollywood blockbusters like 2010's "Prince of Persia: The Sands of Time," in which he played King Sharaman, the murdered father of Jake Gyllenhaal's hero. He was perhaps best known for his turn as aging ladies man Norman Cousins in 2011's "The Best Exotic Marigold Hotel" and its 2015 sequel, "The Second Best Exotic Marigold Hotel."
News of Pickup's death was mourned by the National Theatre, which called him an "exceptional actor" in a tribute tweet. "[He] had a long history with the NT, starting with 1964's 'The Royal Hunt of the Sun.' He went on to feature in 36 of our productions, and was a regular at The Old Vic under Laurence Olivier."
Geoffrey Scott
Actor and former Marlboro man Geoffrey Scott, best known for playing Linda Evans' tennis pro husband on "Dynasty," died in February 2021. Scott played the mustachioed Mark Jennings between 1982 and 1984, appearing in 45 episodes of the long-running soap opera. The cause of death was Parkinson's disease, his family told The Hollywood Reporter. He was 79.
A native of Los Angeles, Scott lived on the same street as Hollywood icons John Wayne and Clark Gable growing up. He was raised in close proximity to actors and would become one himself after he impressed execs at Universal and won himself a contract (his brother would also end up working for the studio as a lawyer). He made his debut in a 1963 episode of "General Hospital," but his first part of any real note was Sky Rumson, the wealthy publisher who showed up on "Dark Shadows" in 1970.
He found himself competing with Tom Selleck a lot in the years that followed (he even ended up playing Selleck's character in the series adaptation of TV movie "Concrete Cowboys" when the former dropped out), but he never found himself out of work. He went on to recur in the likes of "Cannon," "The Secret Empire," "Ramblin' Man," and of course, "Dynasty." Notable feature film appearances include Sidney Lumet's "The Morning After," for which leading lady Jane Fonda was nominated for a Best Actress Oscar, and Ang Lee's "The Hulk." Scott played the president in the Marvel movie, his final role.
Yaphet Kotto
New York-born actor Yaphet Kotto – who appeared opposite Roger Moore as a corrupt Caribbean politician in the James Bond film "Live and Let Die" and later played engineer Dennis Parker in Ridley Scott's sci-fi flick "Alien" – died in the Philippines in March 2021. His wife, Sinahon Thessa, confirmed the news in a Facebook post. "You played a villain on some of your movies but for me you're a real hero," she said, adding, "A good man, a good father, a good husband and a decent human being." He was 81.
Kotto was a descendant of Cameroonian royalty on his father's side, as he revealed in his book, "The Royalty." After separating from his dad, Kotto's mother (who was of West Indian heritage) joined the U.S. Army and left him to be raised by her Catholic parents. He made his movie debut aged 23 in "Nothing but a Man," a film about a Black couple dealing with racial discrimination in 1960s Alabama. His sheer size led to him being cast in a variety of hardman roles in the years that followed, something that always bothered him. "I want to try to play a much more sensitive man," he once told The Baltimore Sun, adding, "There is an aspect of Black people's lives that is not running or jumping."
Other notable credits include the Stephen King adaptation "The Running Man," in which Kotto fought for his freedom alongside Arnold Schwarzenegger, and the '90s police procedural series "Homicide: Life on the Street."
Henry Darrow
Latino trailblazer Henry Darrow, who played Manolito "Mano" Montoya in the beloved Western TV series "The High Chaparral" and appeared in films like "The Hitcher" and "Maverick," died in March 2021. Actor Robert Beltran, who played his on-screen son in two mid-'90s episodes of "Star Trek: Voyager," called him "a gentleman and an artist of the highest rank" in a tribute tweet. "His intellectual curiosity, his generous spirit, his joyfulness, were his great attributes." Darrow was 87.
Darrow, whose real name was Enrique Tomas Delgado Jimenez, was born in New York City to Puerto Rican parents. The family moved home in 1946, but Darrow would return to the States upon receipt of an acting school scholarship. He settled in California and got his foot in the door at the Pasadena Playhouse, where he was able to finetune his skills. He made his screen debut in 1959 and went on to land roles in a string of TV Westerns, including "Cimarron City," "Wagon Train," and "Stoney Burke." He would later become the first Latino actor to play the iconic Zorro on TV.
Outside of his own work, Darrow was a passionate advocate for Latino actors. He co-founded the Screen Actors Guild Ethnic Minority Committee in 1972 (per the Los Angeles Times) and did his utmost to help members land roles that went against stereotypes. Other notable credits include "Babylon 5," "Knight Rider," "T.J. Hooker," "The Incredible Hulk," "Magnum, P.I.," and "Santa Barbara," for which he won a Daytime Emmy Award.
Tanya Roberts
We lost Bond girls Honor Blackman ("Goldfinger") and Diana Rigg ("On Her Majesty's Secret Service") in 2020, and in the first month of 2021, Tanya Roberts was added to that list. She was best known for playing geologist Stacey Sutton opposite a much older Roger Moore in 1985's "A View to a Kill," the 14th installment in the British spy franchise. The actress died from a urinary tract infection that "got into her blood" and developed into sepsis, her longtime partner, Lance O'Brien, told Fox News. She was 65.
The New York native started out as a model but made the transition to acting a decade before her James Bond appearance, landing a part in the horror flick "Forced Entry" (aka "The Last Victim"). Her first major role came in 1980, when she joined the cast of the then-struggling "Charlie's Angels." She couldn't save the show, but the exposure was enough to launch a film career. She went on to appear in sword-and-sorcery flick "The Beastmaster" and action-fantasy "Sheena," in which she starred as the titular Queen of the Jungle. She remained busy during the 1990s, when she made her first appearance on "That '70s Show;" Roberts became a fan favorite playing Midge Pinciotti, the hilarious mother of Donna Pinciotti (Laura Prepon).
In a bizarre twist, Roberts' death was announced prematurely. A misunderstanding between her partner and her agent led to the latter jumping the gun and informing news outlets that she had died 24 hours before she did.
George Segal
Academy Award nominee George Segal, best known in recent years for his work on ABC's popular period sitcom "The Goldbergs," died in March 2021. "The family is devastated to announce that this morning George Segal passed away due to complications from bypass surgery," his wife, Sonia, revealed in a statement (per Variety). He was 87.
A native of New York, Segal was trained at the famed Actor's Studio. He made his on-screen debut in the TV movie "The Closing Door" in 1960, and the following year, he landed a spot on the cast of the play "Gideon," which ran on Broadway from November 1961 to June 1962. He was snapped up by Columbia Pictures, and the studio handed him the role of Dr. Howard in its medical drama "The Young Doctors," but it was 1930s-set romance "Ship of Fools" that put Segal on the map. He went on to turn heads as college professor Nick in Oscar juggernaut "Who's Afraid of Virginia Woolf?," picking up a Best Supporting Actor nomination for his work on the dramedy classic. Other notable film appearances include "A Touch of Class," "Look Who's Talking," "The Cable Guy," and "2012."
Of course, he began his stint as Albert "Pops" Solomon in 2013 and would go on to appear in over 175 episodes of "The Goldbergs" in the years that followed. Creator Adam F. Goldberg called Segal "a legend" in an emotional goodbye tweet. "Just like my grandfather, George was a kid at heart with a magical spark."
Jessica Walter
Award-winning actress Jessica Walter, who won an Emmy for her turn as a San Francisco cop in "Ironside" spinoff "Amy Prentiss," and became known to later generations for playing Lucille Bluth in "Arrested Development" and voicing Malory Archer in "Archer," died in her sleep in March 2021. "A working actor for over six decades, her greatest pleasure was bringing joy to others through her storytelling both on screen and off," daughter Brooke Bowman said in a statement, per Deadline. "While her legacy will live on through her body of work, she will also be remembered by many for her wit, class, and overall joie de vivre." She was 80.
The New York-born Walter began her career on Broadway and quickly started turning heads, picking up the Clarence Derwent Award for Most Promising Newcomer for her work in the show "Photo Finish." She continued to impress after making the move to the big screen, where Walter played Clint Eastwood's knife-wielding ex-girlfriend in the actor's directorial debut, 1971's "Play Misty for Me," earning a Golden Globe nomination in the process.
She was up for multiple Emmys over the course of her career, including for "Arrested Development." The cast and crew of the cult sitcom took to Twitter to mourn Walter's passing after the news broke. "What a brilliant, funny, intelligent, and strong woman," omniscient narrator and producer Ron Howard tweeted. "Thank you for a lifetime of laughs and for sharing your incredible talent on our show and with the world."
Craig 'muMs' Grant
Actor and poet Craig Grant, who performed under the stage name "muMs da Schemer" and was best known to TV fans for HBO's Oz, died of natural causes in March 2021, a rep told Deadline. He was hailed as a "spoken-word giant and fire-breathing teddy bear" by former colleagues at the LABryinth Theater Company, which addressed the shocking news in an Instagram post. "MuMs' presence, performances, and words inspired a generation. His legacy will live on, from the Bronx and into the beyond. Keep rocking the mic, Schemer!" He was 52.
After earning a name for himself on the slam poetry scene, the New Yorker gained wider recognition through the 1988 documentary "Slam Nation: The Sport of Spoken Word" and his role in the prison series "Oz." In the HBO show, he would portray heroin addict and gang member Arnold "Poet" Jackson in all six seasons of the critically acclaimed prison drama, being absent in just a handful of episodes. It's the role he'll be best remembered for, though he went on to notch up some impressive credits in the years that followed, appearing in the likes of "The Sopranos" and "Luke Cage."
More recently, he played Cash Jackson in Spike Lee's "She's Gotta Have It" series, and he also popped up in the director's hit feature film "BlacKkKlansman." Grant was working steadily at the time of his death, too — he'd been recurring as Wayne on Starz series "Hightown" and had filmed scenes for Steven Soderbergh's crime thriller "No Sudden Move."
Houston Tumlin
Former child actor Houston Tumlin, who played Will Ferrell's trash-talking son Walker Bobby in 2006 speedway comedy "Talladega Nights: The Ballad of Ricky Bobby," died at his home in Alabama in March 2021. His death was ruled a suicide, Shelby County coroner Lina Evans confirmed to TMZ. His girlfriend, Charity Robertson, said that she would miss his "big heart, caring spirit [and] infectious laughter" in a Facebook post. "I love you so much Houston Lee, and thank you for loving me so passionately and unapologetically for the time we had each other." He was 28.
Will Ferrell's "Talladega Nights: The Ballad of Ricky Bobby" – which also starred the likes of John C. Reilly, Sacha Baron Cohen, Jane Lynch, and Amy Adams — was Tumlin's one and only acting credit. The film's director, Adam McKay, said that he was "truly heartbroken and stunned at Houston's passing" in a tweet. "He was a joyful and talented person," McKay recalled. "[I] will never forget the laughs and good times we had. Sending love and prayers to his family and friends."
If you or anyone you know is having suicidal thoughts, please call the National Suicide Prevention Lifeline​ at​ 1-800-273-TALK (8255)​.
Richard Gilliland
Veteran TV star Richard Gilliland, who worked on dozens of shows during a long and varied career, died "after an unspecified brief illness" in March 2021, Deadline revealed. He was 71.
A native of Fort Worth, Texas, Gilliland appeared in everything from Westerns to fantasy shows to period dramas over the course of his near-five decade career. He reportedly caught the acting bug after landing the part of Jesus Christ in a 1972 production of the musical "Godspell." "He was Jesus, and I was Judas," actor Joe Mantegna ("The Godfather Part III"), who was best man at Gilliland's wedding, tweeted. "I, my wife, and children mourn the passing of a great friend."
Gilliland made the transition to screen acting in 1974, appearing in two TV movies and two shows — "The Streets of San Francisco" and "Medical Center." He would go on to land recurring roles in the likes of "McMillan & Wife," "Petticoat Affair," "Just Our Luck," "The Love Boat," "Heartland," "Thirtysomething," and the sitcom "Designing Women," which is where he met his wife, actress Jean Smart. In an interview she gave to Northwest Prime Time back in 2017, Smart revealed that "he was kissing someone else" on the show when they met, so she got co-star Delta Burke to do some digging. "Naturally, Delta walked up to him and blurted, 'Jean wants to know if you're married.'"
Gilliland also dabbled in voice acting. He played Raven, one of Penguin's henchmen, in the popular "Batman: The Animated Series."
Robert Rodan
New Jersey-born actor Robert Rodan, best known for his portrayal of Adam, the Frankenstein's monster-inspired character in the cult '60s show "Dark Shadows," died in March 2021. The cause of death was heart failure, the official "Dark Shadows" newsletter ShadowGram confirmed (via Deadline). He was 83.
The Newark native made his onscreen debut in a 1963 episode of "Day in Court," a series that took viewers inside real criminal trials via reenactments long before true crime became popular. Rodan appeared uncredited in two feature films the following year, popping up as "Office Employee on Phone" in the musical "Looking for Love" and "Dancing Party Goer in Baby Blue Blazer" in the rom-com "Goodbye Charlie." He didn't catch his big break until 1968 when he made his bow as Adam, a towering creature composed entirely of body parts procured by Addison Powell's Dr. Eric Lang.
Created by Dan Curtis, "Dark Shadows" ran from 1966 until 1971 and featured a cast of rotating actors that often popped up as different characters. Rodan was one of the few who only played a single character, though that only made him more popular with fans of the gothic soap opera. Rodan also went on to star as a power-mad business mogul in 1969's grindhouse picture "The Minx," but he quit acting sometime after to concentrate on real estate, instead. His death was mourned by everyone at Dark Shadows News, which confirmed in a tribute tweet that his ashes were to "be scattered off Catalina Island."
Amy Johnston
California-born actress Amy Johnston, who played Cindy Lou in the Oscar-winning biopic "The Buddy Holly Story," died at her Arkansas home in March 2021. The cause of death was cancer, her family confirmed (via The Hollywood Reporter). She was 66.
Johnston was best known for appearing opposite Best Actor nominee Gary Busey in 1978's "The Buddy Holly Story" (which garnered critical acclaim at the time and is still very much respected today, boasting a perfect 100% rating on Rotten Tomatoes), but what you may not know about her is that she debuted alongside another rising star from that period. The year before "The Buddy Holly Story" came out, Johnston made her bow in the sitcom "Welcome Back, Kotter," playing the fleeting love interest of John Travolta's Vinnie Barbarino. She went on to appear in every episode of "Brothers and Sisters," a short-lived sitcom inspired by the success of college comedy "National Lampoon's Animal House."
Other notable TV credits include "Charlie's Angels" (she also contributed to the soundtrack of the spy series), beloved '80s procedural "Cagney & Lacey," and "Highway to Heaven," a Michael Landon-led show about an angel who returns to Earth and forms a partnership with a disgruntled former cop. When it comes to feature film appearances, Johnston plied her trade in the drama "Rooster: Spurs of Death!" and "Jennifer," a boarding school-set supernatural horror. She played a reporter in her final film, a 1992 TV movie called "In the Best Interest of the Children."
Paul Ritter
British character actor Paul Ritter, who won plaudits for his powerful performance in HBO's Golden Globe-winning miniseries "Chernobyl," died in April 2021. The Kent native "had been suffering from a brain tumor," his agent told The Guardian. "He died peacefully at home with his wife, Polly, and sons, Frank and Noah, by his side." He was 54.
Ritter was well known in theater communities on both sides of the Atlantic, having been nominated for both an Olivier Award and a Tony Award in his time. He made his onscreen bow in 1992, with an appearance in the long-running police procedural "The Bill." He went on to carve out a career as a prolific TV actor, landing recurring roles in the likes of "City Lights," "Land Girls," "Vera," "The Game," "Hang Ups," "No Offence," "Resistance," "Cold Feet," and "Belgravia." Alongside his turn as engineer Anatoly Dyatlov in "Chernobyl," his best-known performance came in the British sitcom "Friday Night Dinner," where he played oddball dad Martin Goodman. Robert Popper, creator of "Fright Night Dinner," said that he was "devastated at this terribly sad news" in a tribute tweet. "Paul was a lovely, wonderful human being. Kind, funny, super caring and the greatest actor I ever worked with."
Notable feature film appearances include "The Libertine," "Hannibal Rising," "Quantum of Solace," and "Harry Potter and the Half-Blood Prince." In the sixth "Potter" movie, Ritter played Eldred Worple, the wizard who unsuccessfully tries to convince Harry to let him write his biography at Professor Slughorn's party.
Walter Olkewicz
New Jersey native Walter Olkewicz, who was most famous for his role as bartender Jacques Renault in David Lynch's "Twin Peaks," died in April 2021 after years of health problems, his son told The Hollywood Reporter. He was 72.
Olkewicz traveled to Kansas for college and then Colorado for university after graduating high school. He debuted in the 1976 sci-fi thriller "Futureworld" and hit the big time just three years later, appearing as Private Hinshaw in Steven Spielberg's wartime comedy "1941." The versatile character actor went on to rack up over 100 screen credits in a career that spanned more than four decades, popping up in the likes of Christopher Guest's "The Big Picture" and Joel Schumacher's "The Client." He was a familiar face on television, having worked on everything from "The Rockford Files," "L.A. Law," and "ER" to "Cheers" and "Married… with Children." He played oil worker Dougie Boudreau in multiple episodes of ABC sitcom "Grace Under Fire," but Olkewicz's career was defined by his relationship with David Lynch.
Olkewicz made his bow as Jacques in the original "Twin Peaks" in 1990 and returned for 1992's "Twin Peaks: Fire Walk With Me." And in his final appearance, he played Jean-Michel Renault (a relative of Jacques) in the 2017 reboot. "He did it all from behind a bar to cover the fact that he couldn't stand," his son, screenwriter and producer Zak Olkewicz, said.
James Hampton
Oklahoma-born actor James Hampton, who played Michael J. Fox's werewolf father in 1985's "Teen Wolf," died in April 2021. The cause of death was Parkinson's disease, a rep told The Hollywood Reporter. He was 84.
Hampton was raised in Dallas and studied theater arts at the University of North Texas. After a stint in the military, he returned to Dallas and got his foot in the door at the Knox Street Theater, where he was under the tutelage of Sidney Lumet's father, Baruch Lumet. When a short film he starred in (1962's "The Cliff Dwellers") got an unexpected Oscar nod, Hampton secured an agent and was soon rubbing shoulders with Burt Reynolds on Western series "Gunsmoke." The two struck up a friendship and would work on several movies together, most notably 1974's "The Longest Yard."
Hampton received a Golden Globe nomination for his turn in the prison-set sports comedy. He was originally tapped to play the snitch character, but he saw more value in the caretaker role. It was a similar story when he went in to audition for the basketball coach in "Teen Wolf" and ended up reading for the dad part instead. "I thought, 'I'm gonna do this picture to be a wolf, I wanna be a wolf," he once said. "At that time there was only three or four actors who had played [a wolf]." Hampton was also known for the Western comedy series "F Troop," having appeared in 65 episodes of the satirical sitcom during the mid-'60s.
DMX
Grammy-nominated rapper and actor DMX, whose songs regularly broke the Billboard Hot 100 in the late '90s and early '00s, died after being hospitalized in April 2021. He was rushed to a critical care unit following a drug overdose, TMZ revealed. "Our sources say the overdose triggered a heart attack." In a statement (via The Hollywood Reporter), his family called him "a warrior who fought till the very end." He was 50.
Born Earl Simmons in Mount Vernon, New York, DMX spent much of his childhood in the care system after being removed from his physically abusive mother. He began developing his gritty stage persona, "Dark Man X," during his time, and he remained true to it as his peers started to gravitate towards designer labels and smoother beats. Songs like "What's My Name" and "Party Up (Up in Here)" had made him a star come the turn of the millennium, and Hollywood soon came calling.
DMX appeared in a string of action movies directed by Andrzej Bartkowiak around this time. For example, there was 2000's "Romeo Must Die," a martial arts-heavy Shakespeare transplant starring Jet Li and Aaliyah. And then, DMX headlined in 2001's "Exit Wounds" and 2003's "Cradle 2 the Grave," alongside Steven Seagal and Jet Li, respectively. He never walked away from acting, and he was still active in the industry at the time of his death. He featured in two films, "Chronicle of a Serial Killer" and "Fast and Fierce: Death Race," in 2020, and he had two more movies in production.
Joseph Siravo
Actor Joseph Siravo, who debuted as the vengeful son of a slain mobster in Brian De Palma's "Carlito's Way" and later played Tony Soprano's father in HBO's iconic mafia series "The Sopranos," died in April 2021, his daughter announced on Instagram. "I was by his side when my dear father passed away this morning, peacefully," Allegra Okarmus said (via the BBC), adding, "I am so immensely grateful to have had him here on Earth, and I know that he hasn't gone very far." The cause of death was colon cancer, The Hollywood Reporter confirmed. He was 66.
The Washington D.C. native learned his craft at New York University Tisch School of the Arts, and his early successes were largely on the stage. He shone in critically acclaimed plays like "Oslo" and "Conversations with My Father," and he was equally as comfortable in musicals, appearing in "The Boys from Syracuse," "The Light in the Piazza," and most notably, "Jersey Boys." It was here that he played Angelo "Gyp" DeCarlo, patriarch of the Genovese crime family, over 2,000 times during the show's national tour in 2006. To television fans, however, he'll be best remembered as the head of another famous Jersey family.
Siravo appeared as the young Johnny "Johnny Boy" Soprano in dreams and flashbacks, but the impact he made on the cast and crew of "The Sopranos" was very much real. Michael Imperioli, who played Christopher Moltisanti on the show, called him "an excellent actor and a wonderful guy" in a tribute Instagram post.
Lee Aaker
Child star Lee Aaker, best known for his turn as Wild West orphan Rusty in "The Adventures of Rin Tin Tin," died following a stroke in April 2021. He was 77.
The son of a California dance school owner, Aaker started his training young. In the late 1940s, he and his brother formed a double act that would get him noticed by Hollywood filmmaker Fred Zinnemann. During the '50s, Aaker quickly became one of Tinseltown's go-to child actors, appearing in no less than ten different projects during 1952 alone. He was still just 9-years-old at the time, but he popped up in everything from Zinnemann's critically acclaimed Western, "High Noon," to the Oscar-nominated thriller "The Atomic City."
He returned to Westerns in 1953 with John Wayne's "Hondo," and the following year, he made sure he'd be remembered for his work in the genre when he debuted as Rusty, best pal to a German Shepherd named Rin Tin Tin. Aaker played Rusty — a boy being raised by U.S. cavalrymen following the death of his parents — between 1954 and 1959, appearing in all 164 episodes of "The Adventures of Rin Tin Tin." He carried on acting into the early '60s but was largely forgotten about when he aged out of the roles he used to get. "You are around just to please everyone, and when there's nothing left, they are done with you," former child star Paul Petersen, who worked alongside Aaker on "The Donna Reed Show," told The Hollywood Reporter.
Timothy Patrick Quill
Horror movie actor and regular Sam Raimi collaborator Timothy Patrick Quill, who played the bald blacksmith in the director's "Evil Dead" sequel "Army of Darkness" and later appeared in all three of his "Spider-Man" films, died in 2021. News of his death was shared by Bruce Campbell, his longtime friend and fellow Raimi regular. "Tim was full of fun and mischief, and he left it all on the dance floor," the actor tweeted. "Safe travels, sir!"
Quill, Raimi, Campbell and Scott Spiegel (who co-wrote "Evil Dead II") all went to the same high school in Detroit. It was here that they developed a passion for film and a friendship that would last a lifetime. "We made movies back in the '70s, the old Super-8 movies," Quill told Groovey.TV in a 2013 interview. "And the funny thing is — Sam mentioned this to me on 'Spider-Man' — all the gags are the same, just different budget!"
He went on to call Raimi "very loyal" for casting his old friends in his projects ("We've all worked together and tried to stay together," Quill said), and he thanked the director for getting him "into Hollywood" with "Army of Darkness." The part apparently came with one condition. "He goes, 'Tim, would you shave your head for $5,000?' And I said, 'Sam, I'll shave my whole body!' He goes, 'No, it's not that kind of movie, Timmy!'"
Quill also appeared in Raimi's films "The Quick and the Dead" and "Oz the Great and Powerful."
Helen McCrory
British actress Helen McCrory, best known for her turns as Narcissa Malfoy in the "Harry Potter" movies and Aunt Polly in all five series of "Peaky Blinders," died in April 2021. "I'm heartbroken to announce that after an heroic battle with cancer, the beautiful and mighty woman that is Helen McCrory has died peacefully at home, surrounded by a wave of love from friends and family," her husband, actor Damian Lewis, tweeted. "She died as she lived. Fearlessly." She was 52.
McCrory was born in London but moved to Cameroon and then Tanzania (which she called her "most formative country" in a BBC interview) with her diplomat dad when she was still just a toddler. She returned to the UK for her studies, and after a year in Italy, she enrolled at Drama Centre London, per Sky News. She made her TV debut in 1993 and appeared in her first movie, Kate Beckinsale-led thriller "Uncovered," the following year.
She went on to appear in films like "The Count of Monte Cristo," Helen Mirren's "The Queen," and James Bond installment "Skyfall," but she never lost touch with her theater roots. In fact, he met Lewis, future star of "Homeland," when she signed on to star opposite him in a play called "Five Gold Rings" in 2003. They married in 2007 and had two children together.
"Skyfall" director Sam Mendes was among those who paid tribute, as was "Harry Potter" author J.K. Rowling, who called McCrory "an extraordinary actress and a wonderful woman."
Felix Silla
Italian actor and stuntman Felix Silla, who played the iconic Cousin Itt on ABC's macabre sitcom "The Addams Family" and later appeared as bald Nazi villain Litvak in "The Maltese Falcon" sequel "The Black Bird," died in April 2021. The cause of death was pancreatic cancer, friend and former co-star Gil Gerard confirmed. "The only good I can draw from his passing is that he didn't suffer any longer," Gerard said when he announced the news on Twitter. "I will miss him terribly, especially the great time we had at our panels." He was 84.
According to The Hollywood Reporter, Silla arrived in the States in 1955 and traveled the country as a trapeze artist and tumbler with the famous Ringling Bros. and Barnum & Bailey Circus. His skills landed him regular stuntman work in Tinseltown, and by 1963, he'd made the transition to credited roles. He appeared in TV shows "Grindl" and "Bonanza" before debuting on "The Addams Family," appearing as the Addams' hairy, sunglasses-wearing cousin in 17 episodes of the cult show.
Silla went on to become a favorite among sci-fi fans, playing Twiki in "Buck Rogers in the 25th Century" and later working on both "Battlestar Galactica" and "Star Trek." He also had "Star Wars" on his resume, having played an Ewok in "Return of the Jedi," and he popped up in Mel Brooks' "Spaceballs" too. He retired in 1996 and moved to Las Vegas in 2003, but he continued to make regular convention appearances.
Gloria Henry
New Orleans native Gloria Henry, who was best known for playing the mother of the mischievous Dennis Mitchell in classic '60s sitcom "Dennis the Menace," died in April 2021. "She's flying now, free of her body," her daughter, Erin Ellwood, said in a tribute Instagram post. "She was such an incredible woman in so many ways. This last year with her has been beautiful and heartbreaking." She died one day after her 98th birthday.
According to The Hollywood Reporter, Henry was working in radio when a scout from Columbia Pictures noticed her. Before she knew it, she'd been signed to a contract at the studio and was firing out several movies a year, appearing in no less than seven pictures in 1949 alone, most notably the Lucille Ball rom-com "Miss Grant Takes Richmond" and "Johnny Allegro," a film noir drama starring George Raft. By the time CBS started casting for the role of Alice Mitchell on "Dennis the Menace" a decade later, Henry was ready for a new challenge.
As well as her daughter, Erin, Henry is survived by her two sons, Jeffrey and Adam. The actress once revealed that she considered Jay North (Dennis Mitchell) to also be her son. "I mean, he may have been his mom's child at night, but he was my child during the day on the set when we were working," she told NJ.com in 2011. "That's what usually happens if you've got a nice cast to begin with. They bond like family."
Johnny Crawford
Emmy-nominated actor Johnny Crawford, who was one of Disney's 24 original Mouseketeers in the 1950s, died in April 2021. "Sadly, Johnny was diagnosed with Alzheimer's disease, and he was living in a memory care residence before contracting COVID-19, then pneumonia," a statement posted to the Johnny Crawford Legacy website revealed. He was 75.
Crawford was best known for his time as a child star. After acing his Disney audition with a mixture of tap-dancing, singing and fencing, he appeared in the first season of "The Mickey Mouse Club." Producers decided that they wanted fewer Mouseketeers on the team ahead of the second season, however, and Crawford was among those cut loose. "When they dropped my option, that really broke my heart, and I didn't have any other prospects," he once said in an interview. "I was a has-been at nine."
He dusted himself off and got back in the saddle a few years later, landing the co-lead part in Western series "The Rifleman." He was 12 years old when he made his debut as Mark McCain, son of the Winchester-wielding Lucas McCain (Chuck Connors), a role that earned him an Emmy nod for Supporting Actor. "I had a great time and really never thought about the fact that I was a kid," he said of his years on the show. He began a second career as a recording artist around this time and would go on to have some chart success in the 1960s. Other notable credits include "Rawhide," "El Dorado," and "Hawaii Five-O."
Nathan Jung
Imposing character actor Nathan Jung, who launched a career on the back of a "Star Trek" appearance and later shared the screen with Bruce Lee, died in April 2021. "Nathan was like the crazy uncle/big brother I never had (and served that role to a small group of us in the L.A. Asian-American entertainment industry)," his friend, actor-producer Timothy Tau, said in an Instagram post. "He was also truly larger than life, in every sense of that phrase (both figuratively and literally — towering at maybe 6'4" above just about everybody)." He was 74.
Jung made his acting debut in 1969 during the third season of the original "Star Trek" series, playing the fearsome Mongolian conqueror Genghis Khan. In "The Savage Curtain," William Shatner's Captain Kirk and Leonard Nimoy's Mr. Spock go up against a number of famous historical villains, with Jung's being the most memorable. Later that year, he appeared opposite martial arts movie icon Bruce Lee in an episode of the comedy Western series "Here Come the Brides," playing one of the henchmen who foolishly attempt to get in Lee's way. He would later narrate a short documentary film (2016's "Nathan Jung v. Bruce Lee") about the experience, his final credit.
He would go on to work with Bruce Lee's son, Brandon Lee, in '90s action movies "Showdown in Little Tokyo" and "Rapid Fire." Other big screen credits include "Big Trouble in Little China," "Surf Ninjas," "American Yakuza," "Darkman," and the Chris Farley-led comedy "Beverly Hills Ninja."
Olympia Dukakis
Olympia Dukakis – the star of the stage and screen who won an Oscar for her turn as Cher's meddling mother in hit '80s rom-com "Moonstruck" — died in May 2021, her brother confirmed in a Facebook post. "My beloved sister, Olympia Dukakis, passed away this morning in New York City," Apollo Dukakis said. "After many months of failing health, she is finally at peace." She was 89.
The daughter of Greek immigrants, Dukakis was born in Massachusetts and attended Boston University, where she mastered in performing arts. She met actor-producer Louis Zorich after moving to New York, and they would tie the knot in 1962, the year she made her debut. By the mid-1960s, she had two Obie Awards to her name and was well on her way to becoming a respected Broadway star, though she'll be remembered by most for her work on the screen.
Dukakis was named Best Supporting Actress at both the Academy Awards and the Golden Globes for her performance as Rose Castorini in "Moonstruck." In a tweet, Cher said that "even though her part was that of a suffering wife," Dukakis was a barrel of laughs on set. Sally Field, who worked with Dukakis on "Steel Magnolias" a few years later, called her "unique and talented and one of a kind" in her own tribute. She also appeared in Woody Allen's "Mighty Aphrodite" and gave Emmy-nominated performances in the TV movie "Lucky Day," the miniseries "More Tales of the City," and the two-part drama "Joan of Arc."
André Maranne
French actor André Maranne, who appeared in six "Pink Panther" movies as Sgt. François Chevalier and played a bad guy in one of Sean Connery's most beloved James Bond films, died in April 2021, The Times revealed. He was 94.
Maranne debuted in the "Pink Panther" franchise with 1964's "A Shot in the Dark," but he wouldn't return to it for more than a decade. He went straight into the Leslie Nielsen thriller "Night Train to Paris" and then popped up in "Thunderball," playing an agent of SPECTRE. Soon after that, he appeared in four consecutive episodes of "Doctor Who" as Roger Benoit, a French physicist stationed on the Moonbase in the year 2070. He finished the '60s strongly with a role in the star-studded "Battle of Britain" (Michael Caine, Christopher Plummer, Robert Shaw and Laurence Olivier all featured in Guy Hamilton's World War II epic), but Maranne's career really took off the following decade.
He appeared as a chef in an episode of the iconic British sitcom "Fawlty Towers" in 1975, and that same year, he reprised the role of Sgt. François Chevalier in "The Return of the Pink Panther," the beginning of a streak for him. Maranne played the character again in 1976's "The Pink Panther Strikes Again," 1978's "Revenge of the Pink Panther," 1982's "Trail of the Pink Panther," and 1983's "Curse of the Pink Panther." He made his final on-screen appearance in a 1991 episode of the BBC's long-running, Jersey-set crime drama, "Bergerac."
Frank McRae
Former NFL defensive tackle Frank McRae – who played a close friend of Timothy Dalton's James Bond in his final film as the spy, 1989's "License to Kill," and later appeared as Arnold Schwarzenegger's angry boss, Lieutenant Dekker, in 1993's "Last Action Hero" — died of a heart attack in April 2021, per Variety.
A graduate of Tennessee State University, McRae went on to have a short career as a professional athlete after he was drafted into the NFL in 1966, a sixth-round pick for the Chicago Bears. When football didn't pan out, he leaned on his past experience (he'd majored in drama and history at his historically Black university) and became an actor instead. He went on to play a variety a tough guy roles in Hollywood in the 1970s, including in Sylvester Stallone's "F.I.S.T." McRae became a regular in Sly's films over the next few years, popping up in "Paradise Alley," "Lock Up," and "Rocky II," in which he played the foreman who's forced to let Rocky go from his job at the meat factory.
McRae went on to appear in a number of comedies in the 1980s, most notably the Eddie Murphy film "48 Hrs.," "National Lampoon's Vacation," and "*batteries not included." He reprised his "48 Hrs." role in the '90s sequel and carried on working into the next decade, appearing in two episodes of "ER" in 2003. McRae made his final appearance in the 2006 made-for-TV Western "Love's Abiding Joy," playing a ranch hand.
Billie Hayes
Star of the stage and screen Billie Hayes, most famous for her turn as the wicked witch Wilhelmina W. Witchiepoo on beloved Saturday morning kids show "H.R. Pufnstuf," died from natural causes in April 2021, her family revealed (via Deadline). She was 96.
Hayes made her first appearance on Broadway alongside future "Harry Potter" and "Downton Abbey" star Maggie Smith in the musical revue "New Faces of 1956." The Illinois native went on to play Mammy Yokum in the musical "Lil' Abner," a role she reprised when the production was adapted for the screen in 1959. She wasn't seen on-screen again until she popped up in episodes of "The Monroes" and "The Monkees" in 1967, two years before she made her bow as Witchiepoo. Hayes reportedly secured her most recognizable role when she waltzed into the office of "H.R. Pufnstuf" creators the Krofft brothers, climbed onto a desk, and started doing what would become her signature cackle.
"I loved doing every minute of the show," Hayes once said of her time on the cult hit, adding, "I could get away with just about anything in that character. Sid and Marty Krofft were wonderful — as far as my interpretation of the character, they told me, 'Take Witchiepoo wherever you want to take her.'" She became a prolific voice actor in the decades that followed, working on the likes of "The Black Cauldron," "The New Scooby-Doo Mysteries," "The Flintstones Comedy Show," "The Powerpuff Girls," "Teen Titans," and "Transformers: Rescue Bots," her final credit.
Norman Lloyd
Beloved Hollywood veteran Norman Lloyd, who was one of the oldest living actors in the business, died in May 2021 at the age 106. "Norman Lloyd loved to tell stories and make people laugh," Judd Apatow, who directed Lloyd in 2015's "Trainwreck" (his final movie appearance), said in an Instagram post. Lloyd loved to tell stories about his wife, Broadway performer Peggy Craven, Apatow said. She died in 2011.
The New Jersey-born, Brooklyn-raised Lloyd got his first break back in 1932 when he was a student at New York University. He was spotted by Eva Le Gallienne (who The Hollywood Reporter described as "one of the grand figures of the American stage") and would end up working with Orson Welles, playing Cinna the Poet in Welles' famous adaptation of "Julius Caesar." His first film — Alfred Hitchcock's "Saboteur" — soon followed. The hit spy thriller was the beginning of a long-lasting professional relationship between Hitchcock and Lloyd, who went on to produce and/or direct over 250 episodes of "Alfred Hitchcock Presents" and "The Alfred Hitchcock Hour" in the '50s and '60s.
Lloyd was nominated for a Primetime Emmy for his work on the TV movie "Steambath" (an adaptation of Bruce Jay Friedman's off-Broadway play of the same name) in the '70s, and in the following decade, he became known for NBC medical drama "St. Elswhere," appearing as Dr. Daniel Auschlander between 1982 and 1988. Other notable roles include Peter Weir's "Dead Poets Society," Martin Scorsese's "The Age of Innocence," and Charlie Chaplin's "Limelight."
Charles Grodin
Pittsburgh-born actor Charles Grodin, best known for his turn as frustrated dog owner George Newton in classic family comedy "Beethoven," died of bone marrow cancer in May 2021, his son told The New York Times. He was 86.
Grodin decided to drop out of the University of Miami to pursue a career in acting after he saw the 1951 film "A Place in the Sun," starring Elizabeth Taylor and Montgomery Clift. He spent over a year learning the craft at the Pittsburgh Playhouse before he set out for New York, where he worked his way up the theater ladder. He caught a break in 1962 when he was cast in the Broadway comedy "Tchin-Tchin," and he went on to establish himself as a talented actor and director in the coming years, helming the original stage production of "Lovers and Other Strangers" in 1968. That same year, he proved that he was more than just a genius at deadpan comedy when he appeared as Dr. Hill in Roman Polanski's psychological horror movie "Rosemary's Baby," his first major film.
He later played the villain in 1976's "King Kong" (the titular monster squashes him at the end), but it was comedy that Grodin would become famous for, winning critics and audiences over in the likes of hit rom-com "The Heartbreak Kid," action comedy "Midnight Run," "The Great Muppet Caper," and the "Beethoven" films, in which he played grouchy suburban dad, George Newton. He was also an Emmy-winning writer for his work on "The Paul Simon Special."
Chuck Hicks
Boxer turned actor Chuck Hicks, who played a heavy in numerous Clint Eastwood movies, died in May 2021. His son, who confirmed his death to The Hollywood Reporter, revealed that Hicks had a stroke around six months prior. He was 93.
The California native excelled at football during his time at Burbank High School, and after a stint in the Navy amid World War II, he landed a scholarship at Loyola Marymount University. He played semipro after NFL tryouts came to nothing, and then got into boxing, earning $75 a fight. His experience helped him carve out a career in Hollywood, as both an actor and a stuntman (Hicks was a Stuntman Hall of Fame inductee).
He began making uncredited big screen appearances in 1952, popping up as football players in "The Rose Bowl Story" and the Ronald Reagan film "She's Working Her Way Through College." He played robot boxer Maynard Flash on "The Twilight Zone" in the early '60s, which is around the same time he first shared the screen with Clint Eastwood. Hicks appeared alongside Eastwood on an episode of "Rawhide" and would go on to feature in no less than nine of his movies, the last being "City Heat," released in 1984. "I was the bad guy, always getting beat up," he once told the Los Angeles Daily News.
Other notable credits include 1990's "Dick Tracy," in which he played unfortunate-looking villain the Brow, and Gore Verbinski's 2002 remake of "The Ring." Hicks made his last on-screen appearance in 2010's "Legion."
Paul Mooney
Comedian and actor Paul Mooney – who regularly collaborated with Richard Pryor in the 1970s and '80s and later became known for his work on "In Living Color" and "Chappelle's Show" — died of a heart attack in May 2021, his publicist confirmed. He was 79.
According to The New York Times, Mooney once referred to himself as Richard Pryor's "Black writer." The Louisiana native served in Germany during World War II and worked a number of odd jobs when he arrived back Stateside, including circus ringmaster. He also started a Black improv group, and when he met Pryor at a party in the late 1960s, the pair hit it off. They ended up penning an episode of "Sanford and Son" together and would collaborate many more times in the years that followed, including on the variety series "The Richard Pryor Show," the stand-up film "Richard Pryor: Live on the Sunset Strip," and on Pryor's biographical vehicle "Jo Jo Dancer, Your Life Is Calling."
Mooney brought his patented style of comedy to Keenen Ivory Wayans' "In Living Color" in the '90s, coming up with characters like Homey D. Clown. And in the following decade, he became a writer on another hit sketch show, "Chappelle's Show." Mooney also appeared on-screen in "Chappelle's Show," playing characters such as a very opinionated movie critic and a Nostradamus parody. Notable big-screen credits include "The Buddy Holly Story," in which he played seminal singer Sam Cooke, Spike Lee's "Bamboozled," and the Mike Epps-led comedy "Meet the Blacks," Mooney's final film.
Tawny Kitaen
Actor and reality star Tawny Kitaen, who played Tom Hanks' sweetheart in the raunchy 1984 comedy "Bachelor Party" and later featured on shows like "Celebrity Rehab with Dr. Drew" and "Botched," died in May 2021, her daughter told The New York Times. She was 59.
Kitaen made her debut in the 1983 TV movie "Malibu" and landed her first big-screen role the following year, playing the title character in the French action comedy "Gwendoline" (aka "The Perils of Gwendoline in the Land of the Yik-Yak"). She followed that up with the role of Debbie Thompson, fiancée to Tom Hanks' Rick Gassko in teen flick "Bachelor Party." The film received mixed reviews, but audiences were smitten with Kitaen, who would go on to make a name for herself in the rock world.
After featuring in Ratt's music video for "Back for More" (she also appeared on the cover of the band's 1984 album "Out of the Cellar"), Kitaen starred in several Whitesnake videos, most notably 1987's "Here I Go Again" — she's the redhead dancing suggestively on top of that white sports car in the famous video. She apparently impressed frontman David Coverdale, who married her two years later. Kitaen went on to have two daughters (Wynter and Raine) by her second husband, baseball player Chuck Finley.
Other notable credits include the film "Crystal Heart," in which she starred as a rock singer, the Spain-set action movie "Marine Issue" (aka "Instant Justice"), and the Ouija board-based horror flick "Witchboard."
Kevin Clark
Former child actor Kevin Clark, who played percussionist turned drummer Freddy Jones in the Jack Black film "School of Rock," died after being hit by a motorist in May 2021. Clark was riding his bicycle in his home city of Chicago when he was struck by a car. He was pronounced dead at Illinois Masonic Medical Center around 45 minutes later, per the Chicago Sun-Times. He was 32.
Clark landed his part in Richard Linklater's "School of Rock," his one and only acting credit, after he tagged along with a friend to the auditions. "He just kind of shined," his mother, Allison Clark, told the Chicago Sun-Times. "He took it on right away, but he never really acted afterward." He did, however, keep the music up. Clark went on to play in a number of bands in the Chicago area and even taught some classes. "He was motivated and loved to write songs," Robbie Goldberg, who played with Clark in the band Robbie Gold, said.
His Hollywood career was short, but Clark was a stand-out performer in "School of Rock," a cult favorite that spawned a Broadway show and a TV adaptation. He was photographed alongside Jack Black (who played hard-rocking substitute teacher Dewey Finn) as recently as 2018, and Black sent "love to his family and the whole 'School of Rock' community" when he learned of Clark's death. "Devastating news," he said (via Instagram). "Kevin is gone. Way too soon. Beautiful soul. So many great memories. Heartbroken."
Samuel E. Wright
Two-time Tony Award nominee Samuel E. Wright, most famous for his iconic portrayal of Sebastian the crab in Disney's "The Little Mermaid," died of prostate cancer in May 2021, Deadline confirmed. He was 74.
The South Carolina-native began his career on Broadway, appearing in the original production of "Jesus Christ Superstar" in 1971. He made his TV debut in 1976 and went on to land a part in 1988's "Bird," the Forest Whitaker-led biopic about jazz musician Charlie Parker. He voiced King Triton's forthright advisor Sebastian in Disney's animated classic "The Little Mermaid" the following year, a role he would reprise many times in TV spinoffs and related Disney media. "Sebastian has given me what I've always wanted as an actor, and that's immortality," he once told Entertainment Weekly, adding, "As far as I'm concerned, that's why I'm in the business. I want the whole world to love me, remember me forever."
Wright got the chance to portray another iconic Disney character when "The Lion King" came to Broadway in 1997, originating the role of Simba's father, Mufasa. The musical's official Twitter account paid tribute to him after news of his death broke, displaying his image on a billboard above the New Amsterdam Theatre, the original home of the production. Wright's turn as Mufasa led to a Tony nomination, the second of his career — his first nod was for 1983's "The Tap Dance Kid". Other notable stage credits include "Welcome to the Club," "Mule Bone," and "Over Here!"
Desiree Gould
New York native Desiree Gould, who made a memorable appearance as the eccentric Aunt Martha in 1983's "Sleepaway Camp," died in May 2021, her former co-star confirmed. "My heart is heavy," Felissa Rose, who played her on-screen niece in the cult slasher flick, said in a tweet. "Today we lost a 'Sleepaway Camp' family member. We all love you Desiree Gould. Thank you for creating such a charismatic and memorable character! Aunt Martha will be forever remembered." She was 76.
Gould made her acting debut in a TV movie called "You Can't Go Home Again," a drama that aired on CBS in 1979. "Sleepaway Camp" (which is among the most bizarre slasher movies ever made and spawned a number of equally bizarre sequels) was only her second-ever appearance, and it's one that's beloved by horror movie aficionados everywhere. "It's the rare performer who can make such an indelible impression with such a brief amount of screen time, but Desiree Gould did just that for an entire generation of horror fans," Fangoria said in a tribute tweet. "Rest in peace, ma'am."
According to Bloody Disgusting, Gould ditched Hollywood in the '90s to start a new career in real estate, though she would a return to acting the following decade. She made her comeback in a 2006 horror-thriller called "Under Surveillance" and would make just one more film appearance before her death, playing Nurse Malliard in the 2014 Edgar Allan Poe anthology "Tales of Poe."
Mark York
Ohio native Mark York, best known for playing wheelchair user Billy Merchant on "The Office," died in May 2021 after "a brief and unexpected illness," Variety said. He was 55.
According to the actor's official website, years ago, York was in "an almost fatal, life-changing auto accident, leaving him a paraplegic." Five years after his accident, he made an uncredited appearance in coming-of-age film "Going All the Way," and he appeared (once again uncredited) in Steven Spielberg's "A.I. Artificial Intelligence" in 2001. He popped up as a construction worker on "8 Simple Rules" in 2004, and in 2006, he played Richard Keith on "CSI: NY," his first named role. That same year, he made his first appearance as Billy Merchant.
York made a memorable debut on a Season 2 episode of "The Office." We first meet Billy (the property manager of Scranton Business Park) when he's invited to speak at a disability awareness meeting by Steve Carell's Michael Scott. He reminds everyone not to use the disabled parking spots, not knowing the culprit is Michael himself (hey, the dude burned his foot on a Foreman Grill). He gives free pretzels to his tenants in Season 3, and he was present at the fun run during Season 4. Michael calls him to ask about office space when he decides to start his own paper company in Season 5, but Billy ultimately sells the Scranton Business Park to Rainn Wilson's Dwight Schrute at the end of Season 6, bringing his time on the show to an end.
Survivors include York's mother, father, and three brothers.
Gavin MacLeod
Sitcom star Gavin MacLeod, who played news writer Murray Slaughter in all 168 episodes of "The Mary Tyler Moore Show" before beginning a decade-long stint as Captain Stubing on ABC's "The Love Boat," died in May 2021, his nephew told Variety. Ed Asner, who played the producer of the news station MacLeod worked at in "The Mary Tyler Moore Show," said that his "heart is broken" in a tribute tweet. "Gavin was my brother, my partner in crime (and food), and my comic conspirator," he said. "I will see you in a bit Gavin. Tell the gang I will see them in a bit." He was 90.
The New York-born actor (who was part Chippewa on his father's side) worked as an usher at Radio City Music Hall after serving in the Air Force. He landed his first credited acting role in Robert Wise's Oscar-nominated 1958 film noir "I Want to Live!" and went on to appear in dozens of projects over the next four years, both in film and television. In 1962, he made his debut as one of his most memorable characters — the seaman Joseph "Happy" Haines from ABC's "McHale's Navy."
MacLeod would become best known for playing Mary Tyler Moore's co-worker in her show of the same name and for his turn as "The Love Boat" lead Captain Stubing, though he also appeared in the likes of "Perry Mason," "Hogan's Heroes," "The King of Queens," "That '70s Show," "Oz," and "JAG," among others.
Arlene Golonka
Chicago-raised actor Arlene Golonka, best known for her turn as Millie Swanson on "Mayberry R.F.D.," died in May 2021. Her niece told Variety that she had Alzheimer's. "She lived and breathed being an artist, being an actress was who she was born to be," Stephanie Morton said. "She was a very wise woman who I was lucky to call my aunt." She was 85.
Golonka trained at some of the acting world's top institutions, going from Chicago's Goodman Theatre to the Actors Studio in New York. She was just 19 when she moved to the Big Apple, but (after receiving classes from veteran coaches like Lee Strasberg, Uta Hagen, and Sanford Meisner), she was ready to launch her career. She began landing TV and movie roles, though she limited herself to films made in New York for the majority of the 1960s. Towards the end of that decade, she bit the bullet and headed out west.
After establishing herself in Los Angeles, Golonka carved out a career as a respected character actor. She made her debut as Millie on "The Andy Griffith Show" in 1967 and reprised the role in "Mayberry R.F.D." the following year, ultimately appearing in 49 episodes of the spinoff. Other notable credits include "The Doctors," "Get Smart," "That Girl," "M*A*S*H," "Fantasy Island," and "The King of Queens," her final appearance.
She became an acting coach in later years, with her most famous student being Halle Berry. "She loved to teach," Golonka's niece told Variety.
Joe Lara
B-movie star Joe Lara, best known for his turn as Tarzan in the TV series "Tarzan: The Epic Adventures," was killed alongside his wife, Gwen Lara, and five others in a May 2021 plane crash. The private jet they were aboard "crashed into Percy Priest Lake east of Nashville […] shortly after departing Smyrna Airport," Deadline confirmed. He was 58.
Lara portrayed Tarzan in 22 episodes of "Tarzan: The Epic Adventures" between 1996 and 2000, but he actually played the Edgar Rice Burroughs character for the first time years earlier. After making his movie debut as a soldier in the 1988 horror flick "Night Wars," Lara landed the lead role in the 1989 TV movie "Tarzan in Manhattan," in which Tarzan comes to New York on the hunt for the killer of his jungle mother, Kala the ape. He would star in a string of low-budget films before reprising the role in "Tarzan: The Epic Adventures," most notably 1993's "American Cyborg: Steel Warrior," in which he uses huge guns to protect the last fertile woman in a post-apocalyptic world, and 1995's "Final Equinox," where he goes toe to toe with Martin Kove. (The "Cobra Kai" star plays yet another cigar-chomping villain in the sci-fi actioner.)
Lara continued to star in B-movies when "Tarzan: The Epic Adventures" was airing, though he appeared to retire from acting shortly after the show came to an end. He returned to make one final appearance in 2018's "Summer of '67," playing a soap opera actor.
Robert Hogan
Veteran TV actor Robert Hogan, who "appeared in more than 100 primetime shows as well as nearly every daytime drama on the air" according to his obituary in The New York Times, died of "complications from pneumonia" in May 2021. He was 87.
The New York-born actor served with the U.S. Army in Korea and briefly trained as an engineer upon returning, but an aptitude test told him that he was in the wrong field. "That's when I gave acting a try," he said. Hogan secured a place at the American Academy of Dramatic Arts and went on to become a stalwart on the small screen, appearing in everything from "The Twilight Zone," "Bonanza," "Mission: Impossible," and "M*A*S*H" to Adam West's "Batman" and Lou Ferrigno's "The Incredible Hulk," to name but a few.
For many, Hogan was best known for his recurring roles on classic ABC shows "The Young Marrieds," "Peyton Place," and "Petticoat Affair," though younger viewers will no doubt remember him from his turn in HBO's "The Wire." Hogan portrayed Louis Sobotka, father and moral compass to Pablo Schreiber's Nick Sobotka, in four 2002 episodes of the hit show. He was also seen briefly in Quentin Tarantino's "Once Upon a Time in… Hollywood." Leonardo DiCaprio's Rick Dalton calls "Bobby Hogan" a "good guy" as he watches the actual Hogan on-screen in an episode of ABC's "The F.B.I." with his buddy, Brad Pitt's Cliff Booth. DiCaprio's character plays the villain of the episode in Tarantino's reimagining.
Romy Walthall
Actor Romy Walthall, sometimes credited by her stage name Romy Windsor, died following a cardiac arrest in May 2021, The Hollywood Reporter confirmed. "She was the most beautiful woman I've ever seen, and she was wicked and fun and light and dark, and she possessed the kind of magic that you truly just don't see," her daughter, Isabella Israel, said (via Instagram). She was 57.
Walthall made her big-screen debut as Romy Windsor in 1984, appearing in the comedy "Up the Creek" and the steamy drama "Thief of Hearts." She established herself on the small screen in the years that followed, landing guest roles on shows like "T.J. Hooker" and "Moonlighting," as well as a number of TV movies, most notably 1988's "Howling IV: The Original Nightmare." She followed this low-budget entry in the "Howling" franchise with the 1989 Edgar Allan Poe adaptation "The House of Usher," starring alongside Oliver Reed and Donald Pleasence.
She settled into a career as a TV actor in the 1990s, with recurring roles on sitcom "Man of the People," the legal dramas "Civil Wars" and "Murder One," and the short-lived CBS show "Hotel Malibu." She also guested on the likes of "Love Boat: The Next Wave" and "The X-Files." Walthall didn't turn her back on movies entirely, however. In what's perhaps her most notable role, she appeared alongside John Travolta and Nicolas Cage in John Woo's "Face/Off."
Ernie Lively
Blake Lively's father, Ernie Lively, who played her on-screen dad in the critically acclaimed movie adaptation of "The Sisterhood of the Traveling Pants" and racked up over 100 acting credits during a career that spanned nearly five decades, died of "cardiac complications" in June 2021, The Hollywood Reporter confirmed. He was 74.
The Baltimore native served in the military before he entered the acting world, rising to the rank of captain in the U.S. Marine Corps. He made his ons-creen debut playing a construction worker in a 1975 episode of "The Waltons," credited as Ernie Brown (his birth name was Ernest Brown Jr.). He performed under that name for a number of years, landing roles in "Fantasy Island" and "The Dukes of Hazzard," on which he appeared several times between 1979 and 1984. When he popped up on "Fame" in 1985, he was going by Lively, a name that his daughter would later make famous.
Lively would continue to work regularly in television (he plied his trade in multiple episodes of shows likes "Falcon Crest," "Murder, She Wrote," and "The West Wing"), but he's perhaps best known for his minor movie roles. On top of playing Bridget's dad in 2005's "The Sisterhood of the Traveling Pants" and the 2008 sequel, he was the motel clerk in Tom Hanks comedy "Turner & Hooch," the man at the airport in Sylvester Stallone's "Stop! Or My Mom Will Shoot," and the sergeant in "American Pie 2."
Ned Beatty
Renowned character actor Ned Beatty, who played ill-fated city boy Bobby Trippe in John Boorman's 1972 classic "Deliverance," died of natural causes in June 2021, his daughter confirmed to The Hollywood Reporter. He was 83.
A native of Kentucky, Beatty made his acting debut in his late teens, scoring a singing part in a local stage production. "It was an outdoor play about the two counties in Kentucky in the Civil War," he once told the Chicago Tribune. "Because my voice was so loud, they gave me some [speaking] lines." He went on to feature in the original production of "The Great White Hope," which moved to Broadway and ran until 1970. Two years later, Beatty made his memorable and haunting movie debut in "Deliverance." He would remain best known for Boorman's film, but Beatty's most celebrated performance actually came a few years after it — he was nominated for Best Supporting Actor for his work in Sidney Lumet's critically acclaimed black comedy "Network."
Beatty would go on to work with many more of Hollywood's biggest directors, including Richard Donner ("Superman"), Steven Spielberg ("1941"), John Cassavetes ("Mikey and Nicky"), and Robert Altman ("Nashville," "Cookie's Fortune"). Sports fans will no doubt remember his turn as Sean Astin's father in the feel-good football flick "Rudy." And if you love animated films, he voiced the villainous Lots-O'-Huggin' Bear in "Toy Story 3" and the scheming, reptilian mayor in "Rango."
Lisa Banes
Ohio native Lisa Banes, who was in '80s films "Cocktail" and "Young Girls" and later appeared in "Gone Girl" and "A Cure for Wellness," died after a hit-and-run in June 2021. The actor was on a Manhattan street corner when she was struck by "an unknown scooter or motorcycle" that failed to stop following the collision, the NYPD told The Hollywood Reporter. Banes was taken to Mount Sinai Morningside Hospital, but she died 10 days later. She was 65.
Banes' career in acting began in the city where her life was tragically taken. She studied at New York's Juilliard School and appeared in numerous Broadway shows, working with a young Billy Crudup in the original production of "Arcadia" and later portraying the mother of Melissa Errico's Tracy Lord in the popular musical "High Society." She made her movie debut in Tony Richardson's "The Hotel New Hampshire" in 1984, and by the end of the decade, she was sharing the screen with Tom Cruise, playing wealthy barfly Bonnie in "Cocktail."
She worked largely in TV during the 1990s, co-starring in the Emmy-nominated drama series "The Trials of Rosie O'Neill" before a string of guest roles in the likes of "L.A. Law," "Star Trek: Deep Space Nine," and "Frasier." Banes would continue to appear regularly on American TV screens, with casting directors often keen to take advantage of her age-defying looks. More recent roles include Nina Clavermore in Showtime's "Masters of Sex" and Speria Balask in Seth MacFarlane's "The Orville."
John Gabriel
Actor and producer John Gabriel, who played Dr. Seneca Beaulac in over 750 episodes of ABC's long-running soap opera "Ryan's Hope," died in June 2021, his daughter confirmed in an Instagram post. "It is with an unspeakably heavy heart that I share the news of my father's passing," Andrea Gabriel — the actress known for her turn as Nadia in ABC's "Lost" — said in the caption. "John Gabriel was my hero, my role model, and my champion, but above all, my daddy." He was 90.
The Niagara Falls native made his on-screen debut in a 1953 episode of the Walter Cronkite-fronted "You Are There," a historical/educational show that began life as a CBS radio series. He went on to appear in the likes "The Untouchables," "77 Sunset Strip," and "The Girl from U.N.C.L.E." in the 1960s. And Gabriel would ply his trade in a number of feature films that decade too, most notably the slice-of-life comedy "Sex and the College Girl" and John Wayne's critically acclaimed Western "El Dorado."
Gabriel played sportscaster Andy Rivers on "The Mary Tyler Moore Show" between 1973 and 1975, which is when he began the first of his two stints on "Ryan's Hope." He made his last appearance as Dr. Seneca Beaulac in 1989 and would only appear in bit parts after that, showing up on "Seinfeld," "Murder, She Wrote," and "Law & Order." His final acting credit was for a video game — Gabriel voiced Billy West in Rockstar's 2010 hit "Red Dead Redemption."
John Paragon
Alaska native John Paragon, best known for playing Jambi the Genie on "Pee-wee's Playhouse," died in April 2021, California's Riverside County Coroner told Deadline. The cause of death was not revealed. He was 66.
Paragon came to know "Pee-wee's Playhouse" star Paul Reubens through the Groundlings, the renowned Los Angeles improv comedy troupe that started the likes of Will Ferrell, Kristin Wiig, and Melissa McCarthy on the path to Hollywood stardom. "He was sly and wickedly funny," Reubens said in a tribute Instagram post. "We became best friends instantly. In a group of exceptionally talented and funny people, he stuck out." He helped Reubens with the development of his Pee-wee Herman character and was instrumental in the success of his Saturday morning show. On top of playing the disembodied genie Jambi (named after a sandwich shop on Hollywood Boulevard), he provided the voice of Pterri the Pterodactyl and was also a writer and director on several "Pee-wee's Playhouse" episodes.
He appeared in a number of other hit TV shows over the years, including "Star Trek: Deep Space Nine," "Cheers," and "Seinfeld" (his character, Cedric, was a thorn in the side of Kramer in three memorable episodes), and he continued to work on both sides of the camera, branching out into movies. Paragon penned the script for 1988's "Elvira: Mistress of the Dark" (starring Cassandra Peterson, another Groundlings alum) and went on to direct twin bodybuilders turned actors Peter and David Paul in comedies "Double Trouble" and "The Babysitters."
Frank Bonner
Arkansas-born actor Frank Bonner, best known for playing the spectacularly dressed Herb Tarlek on classic sitcom "WKRP in Cincinnati," died of "complications from Lewy body dementia" in June 2021, family members confirmed to TMZ. His daughter, Desiree Boers-Kort, broke the news via the official "WKRP in Cincinnati" Facebook page. "He loved his fans and was still signing autograph requests up until the last few weeks of his illness," she posted. "Thank you to all who followed his career. He will be forever missed." He was 79.
Bonner made his first onscreen appearance in the 1967 horror film "The Equinox… A Journey Into the Supernatural." He would pop up in small roles in a handful of other movies in the years that followed, but he was predominantly known for his TV work. After early appearances in shows like "Mannix" and "The F.B.I.," Bonner landed the career-defining role of Herb Tarlek. He portrayed the plaid suit-loving sales manager in all but two "WKRP in Cincinnati" episodes, slowly winning over his younger, hipper co-workers at the radio station. "He was one of the funniest men I had the pleasure of working with, and he was the nicest man I have ever known," co-star Loni Anderson told the Associated Press.
He would reprise the role of Tarlek on sequel series "The New WKRP in Cincinnati" in the 1990s. Other notable characters include Father Robert Hargis in "Just the Ten of Us" and Mr. Harrington in "Saved by the Bell: The New Class."
Joanne Linville
California native Joanne Linville – who played a Romulan commander in "Star Trek: The Original Series" and went on to appear in the likes of "Gunsmoke," "Hawaii Five-O" and "Barnaby Jones" — died in June 2021, per USA Today. The Bakersfield-born actor "lived a full life," her family said in a statement. They went to describe her as "one whose spirit, passion for art and life was an inspiration to all who had the pleasure of knowing her." She was 93.
Linville made her debut as an uncredited showgirl in the 1950 Western "Copper Canyon," directed by Oscar winner John Farrow. Years would pass before she landed another role, but this time it was one of some substance. Linville played the title character in "Gwyneth," a 1956 episode of "The Kaiser Aluminum Hour," and more TV parts soon followed. She popped up in "Alfred Hitchcock Presents" and later played a major part in a Civil War-set episode of "The Twilight Zone."
She was perhaps best known for her memorable guest role in "The Enterprise Incident," in which her Romulan commander captures Captain Kirk and Mr. Spock — falling in love with the latter. Her performance was "perhaps the best thing about Star Trek's third season," writer and producer Mark A. Altman tweeted.
She became an acting coach in later years, passing on the techniques she learned from renowned teacher, Stella Adler. Linville co-founded the Stella Adler Academy of Acting & Theatre in Los Angeles, which counts the likes of Benicio Del Toro and Mark Ruffalo as alumni.
Jackie Lane
British actor Jackie Lane – best known for playing the Doctor's companion, Dodo Chalet, in the long-running sci-fi series "Doctor Who" — died in June 2021, Fantom Films confirmed in a tweet. She was 79.
As the daughter of a costume designer/make-up artist father, Lane quickly became immersed in the local theater scene. The Manchester native began training to become an actor when she was a teenager, and by the 1960s, she'd secured regular repertory theater work, both on the stage and behind the scenes. She moved to London to pursue a TV career and managed to land a role on the BBC's short-lived soap opera "Compact," set in the newsroom of a women's magazine. She also auditioned for a starring role in the very first season of "Doctor Who," reading for the part of Susan, the Doctor's granddaughter and first companion. She reportedly impressed producers, but according to A Brief History Of Time (Travel), she "decided not to pursue the part because she was unwilling to commit to a year-long contract."
The role of Susan went to Carole Ann Ford, but Lane would join "Doctor Who" a few years later when the BBC offered her the part of Dodo Chalet. She appeared in 19 early episodes of the cult show and would've likely stuck around for more, but she was deemed a surplus to requirements shortly after the producer who created her character quit. A disheartened Lane left the industry for years, but later, she became an agent for voice actors.
Ann Ratray
Actor and renowned drama coach Ann Ratray, who began teaching young actors after her own career on the stage and screen came to an end, died in June 2021. Her son, "Home Alone" star Devin Ratray, confirmed her death in an Instagram post. "She was in her bed surrounded by her family," he wrote beside a picture of his mother and father, actor Peter Ratray ("Ryan's Hope"). She was 81.
A native of Rhode Island, Ratray trained at New York's American Academy of Dramatic Arts. She was known as a model at the time (she'd used some of the prize money she earned at a 1958 Miss America Pageant to cover her tuition fees, according to Deadline), but before long, she was treading the boards with Angela Lansbury in the hit Broadway musical "Mame." A few years later, Ratray made her full-length screen debut in the TV movie "Hastings Corner," a spoof on soap operas that aired on NBC.
She appeared in an episode of "Mission: Impossible" and had a couple of small movie roles in the 1970s, and she returned to Broadway as a replacement on the revival of George Bernard Shaw's "Candida" in the early '80s, but Ratray would become best known for her mentoring in later years. She prepared her son for his turn as Buzz McCallister in "Home Alone" and was influential in the career of "Catch-22" star Graham Patrick Martin, who tweeted, "Ann Ratray is the reason I am an actor. Forever grateful."
Lorina Kamburova
Bulgarian singer and actor Lorina Kamburova, who featured in a number of horror movies during her tragically short career, died of bilateral pneumonia in May 2021. The condition was caused by COVID-19, Russian newspaper Gazeta confirmed (via Dread Central). She was 30.
Kamburova's career began in her native country, where she played the role of Liya in the drama-comedy series "Liaisons" between 2015 and 2016. The following year, she appeared in three horror films, including an installment in one of horror's most famous franchises. A prequel to Tobe Hooper's "The Texas Chain Saw Massacre," 2017's "Leatherface" got off to a rocky start when director duo Andy and Ryan Tohil quit just a week into filming (per Deadline). The final product didn't fare all that well with the critics, but it's far from the worst-reviewed film in the franchise, with the Los Angeles Times calling it "the best 'Chainsaw' movie that doesn't have 'directed by Tobe Hooper' in the credits."
She teamed up with an icon from another famous horror franchise in 2017's "Nightworld," sharing the screen with "A Nightmare on Elm Street" star Robert Englund. Her third and final horror of the year was "Day of the Dead: Bloodline," a claustrophobic zombie thriller. In what would be one of her final film roles, Kamburova also played Dr. Sandy Peterson in "Doom: Annihilation," the 2019 big-screen reboot of the classic video game series. She apparently had a blast making the movie, posing for selfies with zombies between takes.
Stuart Damon
Longtime soap star Stuart Damon, who played Dr. Alan Quartermaine in over 300 episodes of ABC's "General Hospital" between 1977 and 2018, died following renal failure in June 2021. "['General Hospital'] was his favorite place to be," his son told KABC's George Pennacchio. "He loved playing Alan and was always so appreciative of that role and that job. It was his passion." He was 84.
Born Stuart Michael Zonis in Brooklyn, Damon began his career on the stage, appearing in the musicals "First Impressions," "The Boys From Syracuse," "Do I Hear a Waltz?," and the revue "From A to Z." According to The Hollywood Reporter, his breakthrough onscreen role was the prince in a TV production of Rodgers and Hammerstein's "Cinderella," though Damon decided to cross the Atlantic instead of sticking around in the States. The New Yorker launched a television career in the U.K. and bagged roles in shows like "The Saint," "The New Avengers," and "The Champions," in which he played the pilot and spy Craig Stirling.
He worked out of London for over a decade, but he opted to come home when the possibility of a part on "General Hospital" arose. "I was thinking 'General Hospital' might be a 13-week gig," Damon told Inman in a 2010 interview, "and 31 years later, I was still there." His character was killed off in 2006, but he continued to return in flashbacks. The soap veteran went on to appear in "As the World Turns" and "Days of Our Lives."
Ray MacDonnell
Massachusetts native Ray MacDonnell, who was best known for his four decade stint as Dr. Joe Martin on "All My Children," died of natural causes in June 2021, his daughter told Michael Fairman TV. He was 93.
MacDonnell made his debut as Dr. Joe Martin in the first episode of "All My Children" in 1970 and would go on to appear in hundreds of episodes. It was a career-defining role for him, but it wasn't the only part he played. MacDonnell's death came just one day after that of Ann Ratray, who he worked with on the hit 1966 Broadway musical "Mame," starring Angela Lansbury. His first television appearances came even earlier — the actor popped up in a number of anthology shows throughout the 1950s, including "Robert Montgomery Presents," "The Jack Benny Program," and "Armstrong Circle Theatre."
He would go on to play classic comic strip detective Dick Tracy in a TV pilot that was never sold, and he also portrayed the character Philip Capice in CBS soap "The Edge of Night" for a spell, but MacDonnell's final on-screen part was also his first. He reprised the role of Dr. Joe Martin in 2013, when production company Prospect Park revived "All My Children" as a web series alongside "One Life to Live," another classic ABC soap. The Emmy Lifetime Achievement Award winner got to play Dr. Martin several more times before the online reboot was canceled amid a lawsuit that ABC ultimately won.
Daniel Mickelson
Model and actor Daniel Mickelson, who was best known for his role on Brat TV's "Mani," died on July 4, 2021. His sister, model Meredith Mickelson, revealed the news via Instagram the following day. "My heart is shattered and to write this feels so wrong," she posted. "Yesterday, I lost my brother, best friend, and the other half of my heart. There wasn't a person I loved more on this Earth." No cause of death was given. He was 23.
Mickelson only made his acting debut in 2019. He played the treasure hoarding con man Billy in "Mani," a web series about a young girl whose parents decide to hire a male nanny. The Atlanta-born up-and-comer landed his first film role soon after, appearing in the indie horror "The Killer Clown Meets the Candy Man," a fictional account of a meeting between real-life serial killers John Wayne Gacy and Dean Corll. He also had a bright future in the modeling world, which was deeply saddened by his loss.
The comment section of Meredith Mickelson's tribute post was quickly flooded with messages of condolence, many of them from fellow models. Jordyn Woods sent her prayers, while Paris Hilton wrote that she was "so sad to hear" about Mickelson's death. Among the most heartbreaking tributes was the one made by his girlfriend, Maddie Haley. "I wish my plans to spend the rest of my life with you weren't stripped away from me like this," she said.
Robert Downey Sr.
Filmmaker and actor Robert Downey Sr., director of counterculture classics and the father of Marvel star Robert Downey Jr., died of Parkinson's disease in July 2021, his wife, Rosemary Rogers, told The New York Times. He was 85.
Born in Manhattan and raised in Long Island, the New York native enlisted in the Army when he was still in his teens and would have a spell as a minor league baseball player before writing his first play. After cutting his teeth with Off-off-Broadway productions, he teamed up with cinematographer William Waering to make the low budget feature "Babo 73," which follows a newly elected president during his first days in office. "We just basically went down to the White House and started shooting, with no press passes, permits, anything like that," he once said.
He continued to utilize guerrilla tactics in the years that followed, and, while his films were never box office draws, they often received critical acclaim and would inspire a generation of filmmakers. One such filmmaker was Paul Thomas Anderson, who went on to cast Downey Sr. in 1997's "Boogie Nights." He also had on-screen roles in "To Live and Die in L.A.," "Hail Caesar," "Magnolia" and "Tower Heist." His best known film as a director was 1969's "Putney Swope," a satirical comedy about a Black advertising executive (Arnold Johnson) in New York. It was added to the United States National Film Registry on account of being a significant movie in 2016.
Suzzanne Douglas
Veteran actor Suzzanne Douglas, who starred in the '90s sitcom "The Parent 'Hood" and later appeared in Ava DuVernay's critically acclaimed drama "When They See Us," died in July 2021. DuVernay described her as "a quiet, elegant force" in a tribute tweet. "A gentlewoman. A gem of a lady. A confident, caring actor who breathed life into the words and made them shimmer. I'm grateful that our paths in this life crossed." She died of complications from cancer, her husband told TMZ. She was 64.
A native of Chicago, Douglas grew up in a "rough" part of the city. "We were not allowed off my block, and the playgrounds were rat-infested, and there was broken glass all over," she once told the Chicago Sun-Times. She caught the acting bug young, however, and would go on to study theater at Illinois State University, learning her craft alongside the likes of John Malkovich and Gary Sinise. Douglas made her on-screen debut in the 1981 TV movie "Purlie" and would become a sitcom mainstay the following decade.
In what was her best known role, Douglas played matriarch Jerri Peterson on The WB's "The Parent 'Hood" from 1995 to 1999. Notable film credits from the time include "Jason's Lyric," "How Stella Got Her Groove Back" and "The Inkwell," which co-starred Jada Pinkett Smith. "She was an elegant, gentle warm spirit," the actor tweeted. In "When They See Us," Douglas played Grace Cuffee, mother of one of the Central Park Five.
Charles Robinson
Texas native Charles "Charlie" Robinson, best known for playing court clerk Mac on the NBC sitcom "Night Court," died in July 2021. The cause was "cardiac arrest with multisystem organ failures due to septic shock and metastatic adenocarcinoma," The Hollywood Reporter confirmed. He was 75.
Robinson, who learned the tricks of the trade at Houston acting school Studio 7, made his first-big screen appearance in 1971's "Drive, He Said," Jack Nicholson's directorial debut. He would appear in several more movies during the remainder of the decade (including an uncredited role in Francis Ford Coppola's "Apocalypse Now"), but Robison spent the majority of the '70s establishing himself in TV. By the early 1980s, he was landing recurring roles in the likes of "Flamingo Road" and "Buffalo Bill," and in 1984, he made his bow as Mac. Robinson played the popular clerk on "Night Court" from 1984 until 1992, a career-defining role for him.
"Most people really liked Mac because Mac kinda kept a lid over the pot," he said in a 2009 interview, revealing that he loved being remembered for the show and was still regularly recognized on the street. "I will live with 'Night Court' for the rest of my life. I could do films, theater, television forever, and it's always 'Night Court.'" Other notable small-screen credits include "Love & War," "Home Improvement," and "Hart of Dixie." Robinson was also an award-winning stage actor, known for his turn as patriarch Troy Maxson in South Coast Repertory's "Fences."
William Smith
Action movie actor William Smith, who played villains that fought the likes of Clint Eastwood and Nick Nolte on the big screen, died in July 2021. His wife, Joanne Cervelli Smith, confirmed his death to The New York Times. He was 88.
Born and raised on his family's cattle ranch in Missouri, Smith "could ride almost before he could walk," the bio on his official website states. His background and skill set made him ideal for Westerns, and he certainly worked on plenty of those over the years (he was a recipient of both the Golden Boot Award and the Silver Spur Award, marking his contribution to the genre). He was way more than just a cowboy, however.
Smith dabbled in film as a child actor but would showcase his many talents elsewhere before returning to Hollywood. According to his website, he joined the Air Force and went "on secret missions over Russia and other Eastern Bloc countries" during the Korean War, on account of him speaking several languages. He later excelled as a bodybuilder, a boxer (he was the Air Force light-heavyweight boxing champion for a spell), and a martial artist, earning black belts in kung fu and karate.
In terms of on-screen achievements, he was best known for his roles in the TV mini-series "Rich Man, Poor Man" and films like "Any Which Way You Can," "Red Dawn," "The Losers," "Angels Die Hard," "The Outsiders," and "Conan the Barbarian," in which he played Arnold Schwarzenegger's dad.
Robert Sacchi
Actor Robert Sacchi, who looked so much like Humphrey Bogart that he starred in a film called "The Man With Bogart's Face," died after a short unspecified illness in July 2021, The Hollywood Reporter revealed. He was 89.
Sacchi's resemblance to Bogart led to him playing the Hollywood legend on numerous occasions. After the 1980 comedy "The Man With Bogart's Face," in which his character gets plastic surgery to look like the actor and opens up his own detective agency, Sacchi portrayed Bogart in episodes of "Fantasy Island" and "Pointman." He also played on his fortunate looks in "Fun Land," "Another Chance," "Cybill," "Sledge Hammer!" and the music video for Phil Collins song "I Wish It Would Rain Down," though he did book roles unrelated to Bogart from time to time.
Sacchi (who was born in Rome but raised in New York) made his debut playing an inspector in the 1972 Italian thriller "The French Sex Murders" and landed his first English-speaking role that same year, appearing alongside Michael Caine and Mickey Rooney in "Pulp." He was primarily known for comedy (1999's "Blast from the Past," a rom-com starring Brendan Fraser and Alicia Silverstone, was his final big-screen role), but fans of action films will no doubt recognize Sacchi from "Die Hard 2," in which he played an engineer. He also dabbled in voice acting in the twilight of his career, taking on a role in a mid-'90s episode of the horror anthology series "Tales from the Crypt."
Sonny Chiba
Martial arts movie icon Shinichi "Sonny" Chiba – who came to the attention of international audiences in the 1970s with his violent classic "The Street Fighter" and later appeared in "Kill Bill" and "The Fast and the Furious: Tokyo Drift" — died in August 2021. The cause of death was complications from COVID-19, Variety confirmed. He was 82.
A black belt in numerous disciplines, Chiba was the real deal when it came to martial arts. He learned how to fight from karate master Masutatsu "Mas" Oyama (who he later portrayed in a series of films) and made good use of these skills in his onscreen debut. At age 19, Chiba took over the title role in the tokusatsu show "Seven Color Mask," marking the start of a long and illustrious career. The Fukuoka native's first crossover success was 1974's "The Street Fighter," the dub of which became a cult favorite in the United States. The film would inspire Quentin Tarantino, who referenced it in his script for 1993's "True Romance."
He went on to play legendary swordmaker Hattori Hanzō in "Kill Bill," a name that Tarantino lifted directly from Chiba's TV show "Shadow Warriors," a period drama from the 1980s. Tarantino has stated that the Hanzō played by Chiba in "Kill Bill" is supposed to be a descendant of the one seen in "Shadow Warriors." Chiba died before his final feature film, the gangster movie "Bond: Kizuna," got released. "He will be missed," the Academy of Motion Picture Arts and Sciences said in a tribute tweet.
Ed Asner
TV legend Ed Asner, best known for playing irascible news producer Lou Grant in both "The Mary Tyler Moore Show" and "Lou Grant," died of natural causes in August 2021. "We are sorry to say that our beloved patriarch passed away this morning peacefully," his family tweeted (via The Hollywood Reporter). "Words cannot express the sadness we feel. With a kiss on your head — Goodnight, dad. We love you." He was 91.
Born on November 15, 1929, Asner had quite the colorful life before becoming one of the most beloved comedians in Hollywood. While he got involved with drama at the University of Chicago, he spent most of his early years working a variety of jobs — selling shoes and encyclopedias, working on an automobile assembly line, and serving in the U.S. Army during the '50s. But eventually, he made his way to the Paul Sills' Playwrights Theater Club in Chicago where he finally found his true calling.
After starring in Broadway's "Threepenny Opera," he made his way to Hollywood, playing in TV shows like "The Untouchables" and "The Outer Limits" and movies like Elvis Presley's "Kid Galahad" and John Wayne's "El Dorado." But the man hit the big time when he was cast as cranky Lou Grant in "The Mary Tyler Moore Show," one of the all-time sitcoms and one that would give Asner a chance to flex his dramatic muscles in the spinoff, "Lou Grant." Across both shows, the cranky producer would net Asner five of his seven Emmys.
Of course, younger audiences probably know Asner best as Santa Claus from "Elf" and as the voice of adventurous curmudgeon Carl Fredricksen in "Up." In addition to his acting, Asner was a prominent political activist and a two-term president of the Screen Actors Guild who was inducted into the Academy of Television Arts & Sciences Hall of Fame in 1996.
Michael K. Williams
Emmy-nominated actor Michael K. Williams, best known for his spellbinding turns on numerous HBO shows, was found dead in his New York apartment on September 6, 2021. He was "a member of the HBO family for more than 20 years," a rep from the network said in a statement, (via The Hollywood Reporter). "While the world is aware of his immense talents as an artist, we knew Michael as a dear friend who was beloved by all who had the privilege to work with him." He was 54.
Williams worked as a background dancer for Madonna and George Michael before switching his attention to acting. The Brooklyn native was soon spotted by Tupac Shakur, who pushed for him to be cast in the 1996 film "Bullet" after seeing his headshots. His distinctive facial scar made him a perfect fit for the role of High Top, and Williams would go on to play a number of gangster roles in the years that followed. His portrayal of openly gay stick-up man Omar Little in "The Wire" garnered widespread praise and helped change attitudes, the actor said in a 2019 interview. "Omar definitely helped soften the blow of homophobia in my community, and it opened up a dialogue," he told The New York Times.
Other memorable roles include Jack Gee ("Bessie"), Chalky White ("Boardwalk Empire"), Freddy Knight ("The Night Of"), Bobby McCray ("When They See Us"), and Montrose Freeman ("Lovecraft Country"), which earned the versatile star his fifth and final Emmy nod.
Art Metrano
Actor and comedian Art Metrano, best known for his turn as long-suffering superior Ernie Mauser in the "Police Academy" movies, died of natural causes in September 2021, his son confirmed to The Hollywood Reporter. He was 84.
A native of New York, Metrano studied under John Cassavetes and Stella Adler. He was capable of turning in a dramatic performance but gained fame as a funnyman after impressing Johnny Carson. The host of "The Tonight Show" loved his magic act, The Amazing Metrano, and invited him back several times, giving him the exposure he needed. He appeared on shows like "Kojak," "Starsky and Hutch," "Charlie's Angels," and "Wonder Woman" in the late '70s, but he came into his prime the following decade.
Metrano's comic background made him ideal for Mel Brooks' "The History of the World: Part I" (1981), in which he played Leonardo DaVinci. He recurred as Uncle Rico Mastorelli in the "Happy Days" spinoff "Joanie Loves Chachi" between 1982 and 1983, and would take on the role of Mauser soon after. The character was introduced as a lieutenant in 1985's "Police Academy 2: Their First Assignment" and returned as a commandant in 1986 follow-up "Police Academy 3: Back in Training."
His life was put on hold when he fell from a ladder and suffered a near-fatal injury in 1989. "He was at the peak of his career when that happened, and then it just stopped," his son recalled. "But he managed to enjoy life and overcome adversity."
Norm MacDonald
Comedian and actor Norm Macdonald, who starred in films like "Dirty Work" and "Screwed" but was best known for his time on "Saturday Night Live," died of cancer in September 2021. Macdonald kept his diagnosis secret for nine years because he didn't want it to "affect the way the audience or any of his loved ones saw him," friend Lori Jo Hoekstra told Deadline. "Norm was a pure comic. He once wrote that 'a joke should catch someone by surprise, it should never pander.' He certainly never pandered." He was 61.
The Canadian funnyman perfected his act in and around his hometown of Quebec City before bringing it to the States. A 1990 appearance on "Star Search" led to some TV writing gigs, and he soon found himself penning gags for ABC's "Roseanne." In 1993, NBC came calling, and Macdonald began a five-year stint on "SNL" that's remembered chiefly for his time fronting the Weekend Update segment. His spell as anchor was defined by his relentless criticism of O.J. Simpson and his murder trial, which some say contributed to his axing from SNL. Macdonald himself believed that his humor was just too out there, however. He told The New York Times: "We were doing experimental stuff."
Macdonald went on to star in "The Norm Show" and worked on several movies with former "SNL" cast members, most notably Adam Sandler's "Billy Madison," Eddie Murphy's "Dr. Dolittle," and Rob Schneider's "The Animal." Other notable TV credits include "Sunnyside" and "The Middle."
James Michael Tyler
Actor James Michael Tyler – who was known all around the world for his portrayal of Gunther, the eccentric and shy manager of Central Perk coffee house on NBC's "Friends" — died of prostate cancer in October 2021. "The world knew him as Gunther (the seventh 'Friend') … but Michael's loved ones knew him as an actor, musician, cancer-awareness advocate, and loving husband," his rep said in a statement (via CNN). "If you met him once you made a friend for life." He was 59.
His character's crush on Jennifer Aniston's Rachel Greene became a running gag over the course of 10 seasons, which is quite remarkable when you consider that Gunther wasn't even supposed to be a permanent fixture on the show. Tyler was just an extra to begin with, but "Friends" co-creators Marta Kauffman and David Crane saw something in him. "His unique spirit caught our eye and we knew we had to make him a character," they said in a statement. "He made Gunther's unrequited love incredibly relatable."
He would also appear in "Sabrina, the Teenage Witch," "Scrubs," and Matt LeBlanc's "Episodes" (playing himself), but he'll always be remembered as a valued member of the "Friends" family. Jennifer Aniston took to Instagram upon hearing the news, sharing a clip of a sweet moment between their characters. She said, "'Friends' would not have been the same without you. Thank you for the laughter you brought to the show and to all of our lives. You will be so missed."
Anthony Johnson
Comedian and actor Anthony "AJ" Johnson, best known for his standout turn as Ezal in the classic comedy "Friday," died in September 2021. "We lost an icon," his rep, LyNea Bell, told The Hollywood Reporter. "He has left with us amazing memories of his laughter, dynamic acting skills, but most of all his enormous personality and heart of gold." Having spoken with Johnson's nephew, TMZ revealed that the actor "was found lifeless in a store […] in Los Angeles and rushed to a hospital, where he was pronounced dead." The cause of death was not revealed. He was 55.
Johnson put in a scene-stealing performance in "Friday," playing the film's memorable, homeless drug addict. Ice Cube, the co-writer and co-star of the stoner comedy, called him a "naturally funny dude who was straight outta Compton at the same time" in a tribute tweet. "Sorry I couldn't bring your character Ezal back to the big screen in 'Last Friday.'" According to Johnson, he was supposed to reprise the role in 2000's "Next Friday," but Cube cut him from the movie to save some money. He told Vlad TV that he and Cube "shook hands" on a figure, only for the former N.W.A man to hire someone else and begin shooting early — without telling Johnson.
He made his onscreen debut in 1990's "House Party" and reprised his role in the 1994 sequel before "Friday." Later notable credits include "The Jamie Foxx Show" and the "I Got the Hook Up" films.
Dean Stockwell
Child star turned versatile character actor Dean Stockwell — who worked with directors like David Lynch, Robert Altman, Sidney Lumet, and Francis Ford Coppola during a career that spanned seven decades — died in November 2021, his agent told The New York Times. The cause of death was not immediately given. He was 85.
Stockwell appeared alongside the likes of Frank Sinatra and Gene Kelly as a child, and he would channel the likes of them as an adult. After falling out of love with acting for a time, he experienced a career revival in the 1980s, appearing in Wim Wenders' Palme d'Or winner "Paris, Texas," as well as David Lynch films "Dune" and "Blue Velvet." He also played a crime boss in Jonathan Demme's "Married to the Mob," which led to an Oscar nomination for Best Supporting Actor.
He became beloved by sci-fi fans for his turn as cigar-munching ladies' man Al Calavicci on "Quantum Leap," which ran from 1989 to 1993. He made a big impression on the show's lead too. Scott Bakula, who starred as physicist Dr. Sam Beckett, paid tribute to Stockwell in a statement (via The Hollywood Reporter). "Having been a famous child actor, he had a soft spot for every young actor who came on our set," Bakula said, adding, "I loved him dearly and was honored to know him. He made me a better human being."
Stockwell went on to play Dr. Kieran in "Stargate SG-1," Colonel Grat in "Star Trek: Enterprise," and John Cavil in "Battlestar Galactica."
Art LaFleur
Character actor Art LaFleur, who was best known for his turn as baseball legend Babe Ruth in the 1993 film "The Sandlot," died in November 2021 after "a 10 year battle with A-typical Parkinson's," his wife confirmed in a Facebook post. "He was a generous and selfless man, which carried over to his acting, but more importantly, it was who he was for his family and friends," Shelley LaFleur wrote. He was 78.
Ruth wasn't the only baseball player that LaFleur portrayed during a career that began in 1975 when he relocated to California to become a screenwriter. He started taking acting classes with Gordon Hunt (father of Helen Hunt) to help with his writing, and before long, he'd caught the acting bug. The Indiana-born former college football player went on to portray Chick Gandil in 1989's "Field of Dreams" and would appear alongside Tom Selleck in the 1992 comedy "Mr. Baseball," though it was usually "The Sandlot" that people wanted to talk about when they bumped into him on the street. "When I went into the audition I went in 'as' Babe," LaFleur once told Media Mikes. "I wore a newsboy kind of hat. I went in with a cigar … the Babe always had a cigar."
Other notable roles include Sylvester Stallone's "Cobra," the 1988 remake of "The Blob," and the sequels to the Christmas comedy "The Santa Clause," in which he played the Tooth Fairy, aka the Molinator. "A kind and gifted actor, husband, and father," star Tim Allen said in a tweet.
Joey Morgan
Chicago-born actor Joey Morgan, best known for his turn as Augie Foster in the zombie comedy "Scouts Guide to the Zombie Apocalypse," died in November 2021, his rep confirmed to The Hollywood Reporter. "It was a shock and devastated all of us who loved him," they said in a statement. "He will be dearly missed." The cause of death was not revealed. He was 28.
Released in 2015, "Scouts Guide to the Zombie Apocalypse" was Morgan's acting debut, though he managed to hold his own alongside the likes of future "Ready Player One" star Tye Sheridan. He went on to feature in a number of other teen comedies in the years that followed, playing a hacker in "Compadres" and later appearing in "Sierra Burgess Is a Loser" and "Camp Manna." He received plaudits for his performance in the dramedy "Flower," starring as a troubled teen who comes out of rehab and strikes up an unlikely relationship with his potential new stepsister (Zoey Deutch). He recurred on Shudder's "Critters: A New Binge" in 2019 and then returned to the big screen in 2020, co-starring in the critically acclaimed sci-fi adventure film "Max Reload and the Nether Blasters."
The actor's death was mourned by former co-stars and colleagues, including director Christopher Landon. "Joey Morgan came into my life nearly nine years ago when I made 'Scouts,'" he tweeted. "He was quiet, funny, intelligent, and thoughtful. And when the cameras rolled, he was magnetic. He passed today, and the news is heartbreaking."
Heath Freeman
TV and film actor Heath Freeman, known for playing serial killer Howard Epps on "Bones," as well as turns on "NCIS" and "Raising the Bar," died in 2021 at the age of 41. His reps reported being "truly devastated at the loss," (via The Hollywood Reporter), and called him a "brilliant human being with an intense and soulful spirit." The cause of death was not revealed.
Freeman, who learned his craft at New York University's famous Tisch School of the Arts, made his screen debut in a 2001 episode of "ER." He appeared in his first film that same year, playing a younger version of Charles Shaughnessy's character in the romantic drama "The Painting." In 2003, he landed the role of Benjamin Frank on "NCIS," a gemologist and former flame of Pauley Perrette's Abby Sciuto who appears in the Season 1 episode "Minimum Security."
In 2005, he made his first appearance as Howard Epps on a Season 1 episode of "Bones," becoming the show's first serial killer. The popular villain returns in a later episode, directing an accomplice from behind bars. He breaks out of prison in Season 2 by killing a fireman and escaping in his uniform. Freeman went on to play Gavin Dillon on "Raising the Bar." He had been concentrating on his film career at the time of his death: Freeman appeared in three features in 2021, including the Luke Wilson-led, Depression-era football flick, "12 Mighty Orphans."
Jonshel Alexander
Former child actor Jonshel Alexander, who played Joy Strong in the Oscar-nominated film "Beasts of the Southern Wild," was shot and killed in New Orleans in November 2021. Police revealed that the Louisiana native was in a car with a man when a gunman approached and opened fire. While the man was able to drive himself to a hospital, Alexander was pronounced dead at the scene. "She brought life to everything," her mother said (via Nola.com). "Jonshel was feisty, jazzy, spoiled. It was her way or no way. Jonshel was like, 'It's going to be me.'" She was 22.
It was Alexander's "'It's going to be me" attitude that won her the part in "Beasts of the Southern Wild," a 2012 drama set in a small bayou community. She originally auditioned for the lead role of Hushpuppy, but was too old for the part (which ultimately went to Quvenzhané Wallis). Director Benh Zeitlin was blown away by her audition, however, and decided to cast her as Joy. She was an "absolute one-of-a-kind, unforgettable, force-of-nature human being," Zeitlin said. "A lot of the lines were written by her, and so much of the character grew out of who Jonshel was. Her character in the film is named Joy Strong, which always seemed like a perfect description of Jonshel."
Alexander stopped acting after "Beasts of the Southern Wild," and worked as a restaurant hostess after graduating from high school. She is survived by her daughter, De-vynne Robinson.
Rhonda Stubbins White
Rhonda Stubbins White, who appeared on shows like "Days of Our Lives" and Tyler Perry's "Ruthless" during a three-decade career on television, died of cancer in December 2021, per The Hollywood Reporter. "She was an amazingly talented woman, full of positivity and energy, and grounded by her faith," a friend of the actor said on Facebook (via Today). "We were all fortunate to have known her and shared her short time on this earth." She was 60.
A student of the famous Tisch School of the Arts at New York University, White first appeared on our screens in 1992 when she landed a part in an episode of NBC's "Here and Now." Before long she was winning critical acclaim for her turn as Rolanda Arnett in the HBO miniseries "Laurel Avenue," a Minnesota-set drama about an extended African-American family. She plied her trade as Patrice Sayers on "Homicide: Life on the Street," Yolanda Briggs on "Chicago Hope," Mrs. Enloe on "ER," and Mrs. Sims on "Promised Land" during the remainder of the decade.
The year 2000 was a big one for White. She popped up as Dr. Whitaker on the hit political drama "The West Wing," and she began playing the role that she'd become best remembered for — she appeared as Lady Vi on 17 episodes of "Days of Our Lives," the longest run in the character actor's varied career. Other notable credits include "Charmed," "Shameless," and the BET drama "Ruthless," in which she played the cult member Agnes.
Sayaka Kanda
Sayaka Kanda, who voiced Anna in the Japanese version of Disney's "Frozen," died after falling from a hotel balcony in December 2021. "Kanda was found unconscious, in a pool of blood, in an outdoors part of the hotel in Sapporo, where she was staying," Yahoo! revealed. "She appeared to have fallen six floors from her 22nd floor room." The actor/singer was taken to hospital, where doctors pronounced her dead. She was 35.
The circumstances behind Kanda's death remain unclear at the time of this writing, with authorities said to be considering foul play and death by suicide as possibilities. According to the Japanese press, Kanda was in Sapporo for a theater production of "My Fair Lady" and had been scheduled to take the stage as Eliza Dolittle that evening. The show was canceled when she told producers she was feeling unwell. The news shocked her agency, which thanked Kanda's fans for their support in a statement. "We are still unable to accept her passing and are trying to cope with it," Robe CEO Kamaichi Mitsuhisa said.
As the daughter of famous actor and musician Matsuda Seiko, performing was Kanda's family business. She worked on everything from Palme d'Or-winning shorts ("Bean Cake") to swashbuckling pirate comedies ("Bara to samurai"), and she was a prolific voice actor. The "Frozen" star was an anime regular (she voiced Yuna in "Sword Art Online the Movie: Ordinal Scale"), and she had some video game credits too (most notably "Kingdom Hearts III").