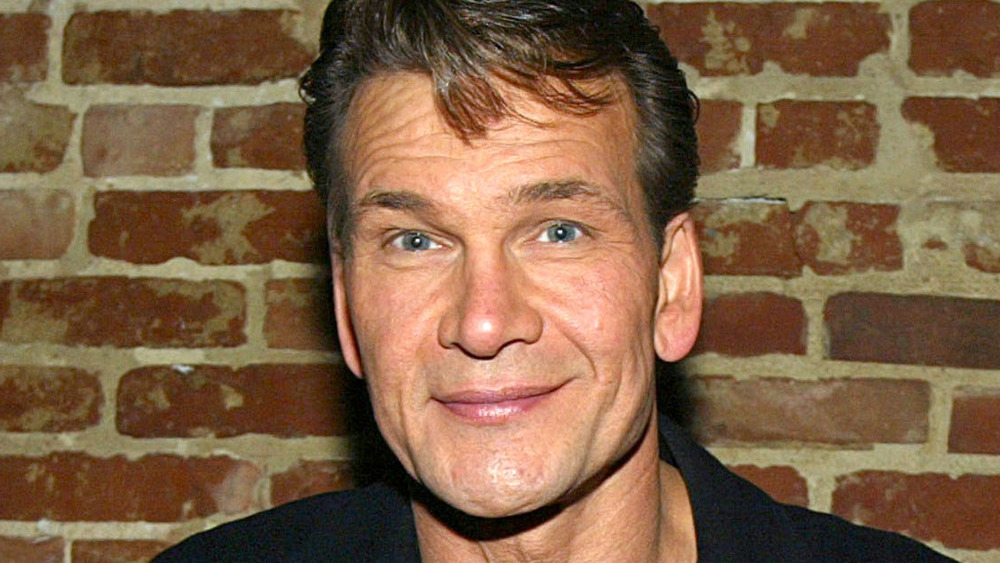 The tragic end to the life of actor Patrick Swayze shook the entertainment industry when the star of Dirty Dancing and Ghost died of pancreatic cancer in 2009. He had been battling the illness for more than a year when he succumbed to it just after turning 57 years old. Before his death, he had built a decorated acting career that made him a well-known figure in the entertainment world.
Born in Houston, Texas as Patrick Wayne Swayze on August 18, 1952, he was destined to be in the performing arts. His mother ran a dance school where he often took classes. Swayze would do dance training until he started performing professionally and eventually landed on Broadway, and subsequently television. His lead role in the hit film Dirty Dancing earned him Hollywood stardom for much of the late 1980s and '90s. By the 2000s he was still acting, but not as much. And by early 2008, he revealed that he had been diagnosed with stage four pancreatic cancer. His final year of life was a time of highs and lows as he was treated for the disease.
His first appearance since diagnosis was at a playoff game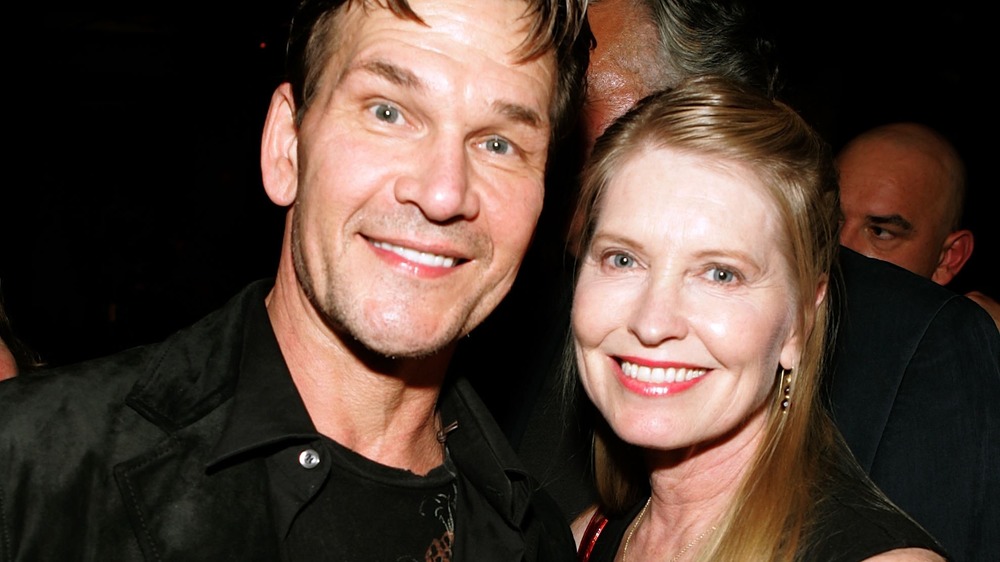 No one had really seen Swayze since he announced to media outlets that he was diagnosed with pancreatic cancer. But he would make his first public appearance just a few months later at a basketball game at the Staples Center in Los Angeles in May 2008, reported People. Accompanied by his wife Lisa Niemi (pictured with Swayze, above), it was the first time Swayze was publicly seen in a while. Photographers snapped photos of the actor and his wife in the crowd enjoying the playoff game between the Lakers and the Spurs.
It was also the first time many people got to see exactly how pancreatic cancer can affect its sufferers, and how it affected Swayze in particular. In the photos, he looked noticeably thinner, but seemed happy, in good spirits and cheering at the game.
Experiencing dramatic weight loss is one of the many symptoms associated with pancreatic cancer, according to the Pancreatic Cancer Action Network.
Described cancer treatment as 'hell on wheels'
In one of his first interviews since revealing his diagnosis, Swayze spoke with The New York Times in October 2008, when he discussed his experience with receiving chemotherapy treatment. And he stated that he didn't have a positive summary of what he was undergoing. "It's a battle zone I go through. Chemo, no matter how you cut it, is hell on wheels," he said.
Chemotherapy (or chemo) is a medical process that helps many cancer patients manage the illness. Through targeting specific cells, it can slow the spread or prevent the cancer from spreading, and prepares patients for surgery, per Medical News Today. But the treatment also comes with a host of side effects that include loss of appetite, nausea, skin changes, or infection. It's not clear or known what symptoms Swayze may have experienced during his chemo experience, but it is likely he dealt with one or more.
He had to deny suffering and fight rumors
Despite dealing with a cancer with a very low survival rate (via Hopkins Medicine), Swayze had to defend himself against salacious media outlets and some stories that were published about him once he went public with his illness. In 2009 the National Enquirer printed a cover showing a very thin Swayze, with a story implying that he was close to death and nearing the end of his cancer battle. The actor had to respond to the claims in a statement he made to People Magazine afterwards.
"It's amazing to me that the tabloids such as the National Enquirer print such negative stories about me and my health when there are so many positive things going on in my life right now. I've started a new chemotherapy and, once again, I am one of the lucky ones with pancreatic cancer that is responding well to the treatment," said Swayze.
"I hope in the future, the press will think twice about printing inaccuracies and painting an unpleasant picture when I have so much to be thankful for at this time," he said.
The last show he worked on
Even though he was battling a serious illness, Swayze was still working at his craft. In June 2008 Swayze was in the beginning stages of working on a new cable television show, per East Valley Tribune.
During this time and in between his chemo sessions, he was filming the A&E cop drama show The Beast. It would be the last project he would film and star in. The show followed Charles Barker (Swayze's character), a seasoned federal agent who is being secretly investigated internally. Swayze filmed all 13 episodes of the show in 2008, and it premiered in January 2009. Many critics praised the show and Swayze's performance. The final episode would air that April, but it did not have a second season, per IMDB.
Afterwards, Swayze would be seen on screen again in a 2009 film titled Velvet Blue, in which Swayze's character is named Velvet Larry. The movie was released a month after Swayze's passing, but was filmed in 2007, reports IMDB.
Smoked up until his final days
Photographers would catch photos of him smoking to the very end. Swayze had told Barbara Walters in a televised interview (reported by Access Hollywood) that he continued to smoke through his diagnosis but was making the conscious decision to reduce the smoking. "I've seriously cut down. I was one of those dumb ones that started back in the Marlborough Man days whose — you know, it was cool. I'm a cowboy. But I'll tell you one thing. I will talk so hard core against, against smoking for kids. That's one reason I've never smoked in front of children," said Swayze.
The images drew a lot of concern about his health, and rumors about what stage of the disease he was in. But his doctor gave an interview to Larry King discussing his agreement with Swayze's decision to smoke, reported HCPLive. "I think at the point that one is already diagnosed with cancer, there's little additional harm in it. And if it seems to provide him some comfort or partly identity of who he is, I certainly have no objections to that," said Dr. George A. Fisher.
The same article reported that median survival for pancreatic cancer is five months. Patrick Swayze lasted nearly 20 months after diagnosis.