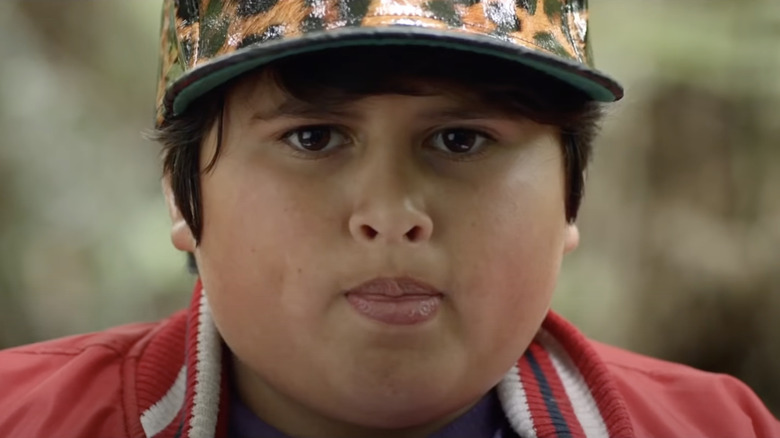 While the streaming landscape has become more and more crowded over the years, the name most closely associated with movies-on-demand remains Netflix. A pioneer in offering a massive library of content for a few bucks a month, Netflix's catalog of movies is among streaming's most impressive.
The behemoth streamer offers a particularly delightful assortment of comedies. There are thousands of choices available to the discerning fan of all that's funny, spread across dozens of categories. You want something darkly humorous? You've got it. Interested in cerebral laughs? No problem. Hungry for out-and-out slapstick? Get ready for satisfaction. These are the 55 most chuckle-inducing, funny bone-tickling, and laugh-out-loud comedy movies currently available to stream on Netflix.
Updated on January 27, 2023: Like any streaming service, Netflix adds and removes titles all the time. We'll be keeping this list updated, to reflect these comings and goings. Be sure to check back every month to keep up on the funniest comedies currently available on Netflix.
21 Jump Street
"21 Jump Street" embraces the ridiculous and far-fetched premise of the late '80s TV show upon which it's based and takes it to its silliest heights, satirizing police movies, teen movies, and mismatched duo movies. Schmidt and Jenko are a pair of young police detectives and best-friends-forever tasked with going undercover in a Los Angeles high school in order to uncover a drug ring pushing a troubling narcotic. Neither one of them looks remotely high school-age however, but that doesn't matter so much as their approach to reliving high school. Schmidt was a nerd, and he has to come to terms with his past while trying to pass as a cool teen now. On the other hand, Jenko — a jocky and cocky big man on campus back in the day — has a surprisingly hard time fitting in amongst today's highly intelligent, high-achieving young people.
Directors: Phil Lord and Chris Miller
Year: 2012
Runtime: 110 minutes
Rating: R
Always Be My Maybe
Star Ali Wong co-wrote this romantic comedy, which combines '90s throwbacks with sparkling wit. As children growing up in San Francisco, Sasha and Marcus were best friends and neighbors. Latchkey kid Sasha frequently hung out at Marcus' house, where she learned to cook from his mother. Their friendship blossomed into romance, but one physically awkward attempt to take it to the next level cut things short. 15 years later, Sasha is an acclaimed chef while Marcus is a bar musician drifting through life. They might be perfect for each other after all — too bad Sasha's dating Keanu Reeves. Yes, we're talking the Keanu Reeves, playing a hilariously heightened version of himself.
Director: Nahnatchka Khan
Year: 2019
Runtime: 102 minutes
Rating: PG-13