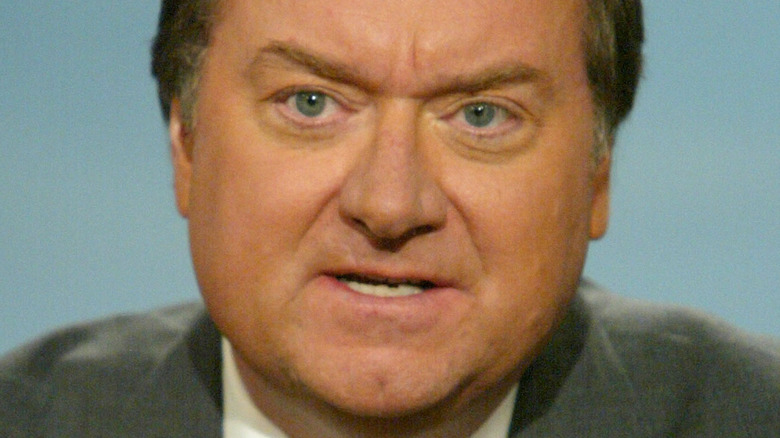 This feature contains descriptions of suicide and violent assaults.
Bringing us important news and updates from all around the globe, one can only wonder what the world would be without journalists and news anchors. Sadly, one too many have died over the years, leaving us with an onscreen void that sometimes, seems very hard to fill. In January 2021, veteran CNN anchor, Larry King died at the age of 87 after suffering a sepsis complication, per People. "Larry King was a giant of broadcasting and a master of the TV celebrity/statesman-woman interview," CNN anchor, Christiane Amanpour wrote in her Twitter tribute to the late star. Similarly, In August 2022, longtime San Diego news anchor, Michael Tuck passed away at 76 after experiencing post-stroke complications for several years, Deadline reported.
In June 2022, Yvette Mooney, a beloved local news anchor in Australia, died at the age of 58 after suffering from cancer for 16 years, according to Daily Mail. "She was a really good journalist and was a beautiful girl both inside and out," her former colleague, Susannah Carr Mooney, said, per News 7. "She was beautiful to look at, beautiful voice but a really nice nature and lovely to be around." While the death of these news anchors was undoubtedly painful, over the years, some others have died under some rather tragic circumstances.