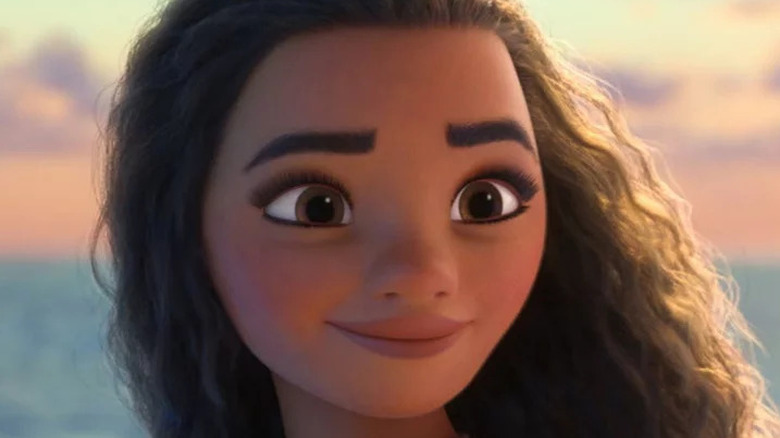 2022 was an incredible year for TV. Whichever streaming service you turned to, there was a new or returning series to hold your attention, be it HBO Max's dark comedy thriller "The Flight Attendant" or Disney+'s gritty "Star Wars" spinoff "Andor." Even network shows like "Grey's Anatomy" continued to deliver plenty of drama, shocking viewers with Ellen Pompeo's exit after 19 seasons. 2023 promises to measure up, too, with an impressive TV slate that kicked off with HBO's new post-apocalyptic series "The Last of Us" and saw Logan Lerman's Nazi-hunting crew return to Amazon Prime Video in the second season of "Hunters" after a three-year absence. Disney+ will then close out 2023 with the Marvel series "Agatha: Coven of Chaos," which is scheduled for a winter release.
Before we know it, 2024 will be here. Thankfully, those aforementioned streaming services and big networks plan their content years in advance, so there are already myriad TV series to look forward to. The year kicks off with more Marvel superhero action on Disney+, followed by a new foray into "The Walking Dead" universe and the long-awaited return of Rick Riordan's fan-favorite character Percy Jackson. So, without further ado, let's get a better look at the shows we know are going to blow everyone away in 2024.
Daredevil: Born Again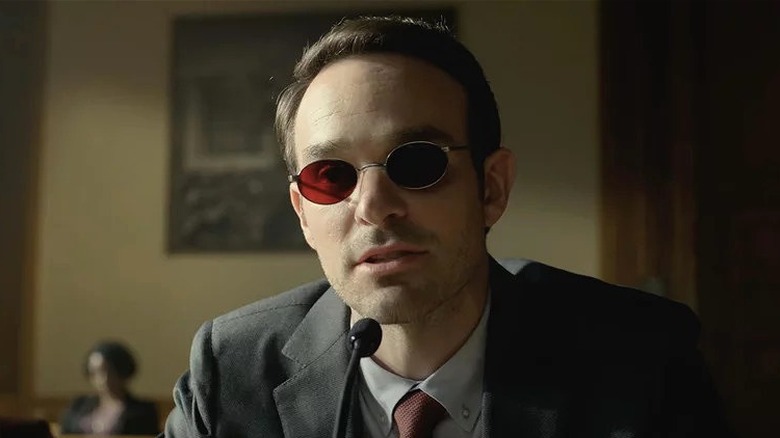 Marvel delighted fans when it announced British star Charlie Cox would be returning to the MCU for his own series, "Daredevil: Born Again," at San Diego Comic-Con in 2022. The series will build on what viewers have already seen of Cox's Matt Murdock in "Spider-Man: No Way Home" and "She-Hulk: Attorney at Law," but the actor made it clear that his return is not a continuation of his previous Netflix series, which ended in 2018. Speaking to NME, Cox pointed out: "This has to be a reincarnation, it has to be different, otherwise why are we doing it?"
That's not the only difference viewers can expect, either. Since everyone involved in making "Daredevil: Born Again" wants the series to appeal to as many people as possible, Cox thinks the tone of the series will be pretty different. "My instinct is that on Disney+ it will be dark but it probably won't be as gory," he explained.
Cox confirmed that filming for the 18-episode series will take place in New York throughout 2023, from February to December, with the series scheduled for a Spring 2024 release, per Marvel. Plotwise, Cox imagines it being very involved in Matt Murdock's work as a lawyer, as well as his time spent as the vigilante hero. The actor will be joined by Vincent D'Onofrio who plays Wilson "Kingpin" Fisk. The pair previously worked together on "Daredevil" before D'Onofrio reprised the role in "Hawkeye." Additionally, Michael Gandolfini, Margarita Levieva, Sandrine Holt, and Nikki M. James are all slated to appear.
Marvel Zombies
The MCU is continuing to roll out new TV shows, and after "Daredevil: Born Again," "Marvel Zombies" will expand the superhero universe. The animated series is based on the fifth episode of Season 1 of "What If…?," which was titled "What If…Zombies?" It depicts what happens to the MCU when Hank Pym returns from the Quantum realm with a virus that turns the Avengers into ravenous zombies.
The new series is obviously going to continue the zombie theme of the episode, but it may shy away from making the Avengers its main focus. According to TVLine, the animated series "re-imagines the Marvel Universe as a new generation of heroes battle against an ever-spreading zombie scourge." This means "Marvel Zombies" could be set to introduce an entirely new cast of heroes.
The outlet has also reported that "What If…?" director Brian Andrews is on board for the series, which has been given a TV-MA rating, per Screen Geek. So, it sounds like "Marvel Zombies" isn't going to be holding back. The mature audience rating means viewers could see more gory and gruesome scenes from the undead in 2024.
Moana: The Series
Moana is back, but this time for television in "Moana: The Series." The animated musical series will continue telling Moana's story following the events of the 2016 film. Disney+ hasn't revealed much about the upcoming show, but, as managing editor of Nerdist Alicia Lutes noted to USA Today, Moana's empathy and compassion make her such an interesting character. The way she helped the goddess Te Fiti instead of trying to vanquish her was "a powerful thing to see in a children's movie, especially between two women," Lutes added. So, regardless of where the plot takes the series, viewers can expect Moana's core character traits to shine through.
The series will be helmed by David G. Derrick Jr. ("Encanto"), rather than Ron Clements and John Musker, who directed the 2016 animated feature. Clements and Musker are both busy with the "Princess and the Frog" spinoff, "Tiana," which is on track for its 2023 release. "Moana: The Series" was on the same timeline, but has since been pushed back to 2024 to allow more time for production.
Auli'i Cravalho is reprising her role as the title character, but no other casting announcements have been made yet, so it's unclear if the likes of Dwayne Johnson will return for the series. Disney could use this opportunity to throw some new characters in the mix. Regardless, the series promises to be an exciting adventure as "Moana and her friends continue to explore the South Pacific," per IMDb.
Untitled Rick and Michonne Walking Dead spinoff
"The Walking Dead" universe has been expanding for years. The show's first spinoff, "Fear the Walking Dead," came in 2015 and was followed up by "The Walking Dead: World Beyond" and "Tales of the Walking Dead." Although the original series has now ended, airing its dramatic final episode on AMC on November 20, 2022, there are plenty of stories in "The Walking Dead" universe left to explore. Two new shows, "The Walking Dead: Dead City" and "The Walking Dead: Daryl Dixon" are set to bring back some of the universe's fan-favorite characters in 2023, like Maggie, Negan, and Daryl.
Andrew Lincoln and Danai Gurira are also set to reprise their roles as Rick and Michonne in an untitled spinoff set to premiere in 2024. Variety confirmed that production on the series would begin in mid-2023, while Deadline teased that the series will focus on the "epic love story of two characters changed by a changed world." "The Walking Dead" Season 11 finale briefly teased what is expected to be the show's starting point — with Rick disappearing into the helicopter and Michonne searching for him on horseback. Their long separation has of course been challenging, but the six-episode series will see them reunite at some point in 2024.
Lincoln and Gurira will have more creative control this time around, though. Both actors will serve as executive producers, and Gurira is also credited as a writer on the spin-off, per People. Additionally, Scott M. Gimple, the chief content officer of "The Walking Dead" universe, will be the showrunner.
Percy Jackson and the Olympians
Also coming out on Disney+ in 2024 is "Percy Jackson and the Olympians," a fantasy drama based on the book series of the same name by Rick Riordan. The series is not a continuation of the 2010 and 2013 Logan Lerman films, which were criticized by fans for taking too many liberties with the source material. According to a blog post Riordan wrote, the author is fully on board with this new series, which won't stray as far from the original story (via Collider). Riordan added that there are lots of parts to juggle between the sets, special effects, and young lead cast, but said he's very confident there's going to be a great payoff.
Those young actors Riordan mentioned are Walker Scobell, who plays the title character; Leah Sava Jeffries as Annabeth Chase; and Aryan Simhadri as Grover Underwood. They'll also be joined by Virginia Kull, Glynn Turman, Jason Mantzoukas, Megan Mullally, and Timm Sharp, Variety confirmed. However, former "Percy Jackson" actor Lerman isn't expected to appear in the series. The "Hunters" star told ET that he's always open to it, but later noted to Esquire that he doesn't think he would be the right person to play Poseidon, as some have suggested, because he doesn't believe he's old enough for the role.
The series will adapt the entire first novel in the Percy Jackson series, "The Lightning Thief." As of January 2023, filming is still ongoing, but Disney+ has released a teaser to get viewers excited about the upcoming series.
Stranger Things (Season 5)
The Hawkins gang is returning for a last hurrah in "Stranger Things" Season 5, which is due to premiere on Netflix in 2024. Speaking to GQ shortly after Part 2 of Season 4 dropped, actor David Harbour (who plays Jim Hopper) outlined the timeline for the fifth and final season: "I think we'll [shoot] next year. They're finishing writing it this year, and they need to prep and stuff … so it'd probably come out mid-2024, based on our track record."
Series creators the Duffer brothers have the story all mapped out now, though, and viewers can expect Season 5 to have a time jump because of how quickly all the lead actors are growing up, they said to The Wrap. Ross and Matt Duffer have been keeping quiet about the plot of the upcoming season, other than teasing a Dungeons and Dragons-themed episode. However, they have revealed to Collider that the series is going to be another long one. They're aiming for around 10 hours of TV split into eight episodes.
Thankfully, that means plenty of screen time for fan-favorite characters like Eleven (Millie Bobby Brown), Mike Wheeler (Finn Wolfhard), Dustin Henderson (Gaten Matarazzo), Lucas Sinclair (Caleb McLaughlin), Will Byers (Noah Schnapp), Joyce Byers (Winona Ryder), and Hopper. Additionally, the brothers told IndieWire that they're trying to resist bringing in any new characters so they can focus on the OGs.
Spider-Man: Freshman Year
It always felt like something was missing when Tom Holland entered the MCU having already semi-mastered his spidey abilities. Unlike in Tobey Maguire's and Andrew Garfield's turns as the character, none of Peter Parker's origin story made it onto the big screen. Moviegoers never saw him get his powers or learn to use them, or one of the most pivotal moments in his life — the death of Uncle Ben — which ultimately shapes him into the hero we've come to know.
Thankfully, Marvel recognized that there was still ground to cover with Peter Parker's early years, and the Disney+ animated series, "Spider-Man: Freshman Year," has entered the fold to fill in the gaps. According to Deadline, the show "follows Peter Parker on his way to becoming Spider-Man, harkening back to the character's comic book roots."
Additionally, the outlet noted that "Craig of the Creek" staff writer Jeff Trammell has signed on to be the series' head writer. However, not much else is known about the cast and crew of the series, and it's currently unclear if Holland will be reprising his role as the title character. That means Zendaya, Jacob Batalon, and Marisa Tomei's roles as MJ, Ned, and Aunt May are still up in the air, too.
Bridgerton (Season 4)
After its initial release in 2020, "Bridgerton" became Netflix's most streamed show ever (though it's since been knocked down a few pegs by the likes of "Squid Game" and "Wednesday"). This means that the streaming giant felt confident renewing the show for multiple seasons at the same time.
It's widely known that Season 3 of the Regency drama, which is due for release in 2023, will focus on Colin and Penelope's burgeoning romance. However, it's Benedict's love affair that viewers can expect to see chronicled in 2024's Season 4, per Bustle. Benedict has had his share of romantic romps in Seasons 1 and 2, and it certainly doesn't seem like he's in a hurry to settle down. Perhaps it's just a matter of meeting that perfect person? In Julia Quinn's fourth novel, "An Offer From a Gentleman," the second oldest Bridgerton sibling falls for two women, who it turns out are the same person. Sophia "Sophie" Beckett is a character straight out of a fairy tale: the high-born daughter of an Earl who's forced to live as a maid in her stepmother's home.
If it is in fact Benedict's love life that Season 4 follows, then viewers can expect Luke Thompson to take center stage. However, we will have to wait a bit longer to hear who will be playing his romantic partner. Netflix has yet to set an official release date for the series.
Deliver Me
Netflix is no stranger to adapting books for the small screen, with shows like "Bridgerton" bringing the streaming giant huge success. One of the platform's book-to-screen adaptations coming out in 2024 is the thriller "Deliver Me." The series comes from Swedish author Malin Persson Giolito's best-selling novel by the same name, according to a Netflix press release.
The author had her previous novel "Quicksand" adapted by the streamer in 2019, and she will reunite with Frida Asp and Fatima Varhos, the producer-writer duo she worked with then. Additionally, Giolito will make her screenwriting debut with the series. "I am so proud that this will also be my debut as a screenwriter. I thought Netflix's adaptation of 'Quicksand' was the best thing that would ever happen to me professionally. But I am beginning to think that this is even bigger," Giolito gushed about the announcement.
While Netflix has yet to make any casting announcements for the series, they have released a synopsis straight from Giolito's novel. It reads: "A fourteen-year-old boy lays face down in front of a swing-set as his life drains out of the gaping wound in his head. Behind him stands his best friend, a warm gun in his trembling hand." The series will explore hard topics of children committing violence and how that comes about, whether it's from social alienation, poverty, or negligence.
Our Oceans
Netflix doesn't just have period romance and dark thrillers on its 2024 slate. The streamer is also set to increase its natural history coverage with documentary series like "Our Oceans." A Netflix press release confirmed that the six-part series will explore the world's oceans, focusing on the parts that remain unexplored: "From the tropical warm waters of the Indian Ocean to the fiery depths of the Atlantic, from the unpredictable waters of the Pacific that are surrounded by a ring of fire to the freezing isolation of the Southern and Arctic Oceans, 'Our Oceans' explores the magical world of wonders that lies beneath the waves."
"Our Oceans" is one of six documentary series that the streamer is producing. The first was the Morgan Freeman-narrated series "Our Universe," which premiered in 2022, and will be followed by "Our Planet II" and "Life on Our Planet," which are scheduled for 2023. Coming alongside "Our Oceans" in 2024 is "Our Living World," which is a "definitive celebration of our living planet, revealing the astonishing web of connections that unites us all and sustains our universe's most magical phenomenon — life." Netflix has yet to announce the narrators for both of these series, but they promise to show off unseen areas of the natural world.
The Penguin
Following the release of the Robert Pattinson-led "The Batman" in 2022, it's full steam ahead on Matt Reeves' BatVerse. The film, which also starred Zoë Kravitz, Paul Dano, and Jeffrey Wright, introduced viewers to a new version of the Penguin, played by Irish actor Colin Farrell. His performance garnered so much praise that it wasn't long before Reeves was setting up a spinoff series based on the character. He also told Collider that the series will be instrumental in setting up the sequel to his 2022 film, adding that he's super excited about the evolution of this new universe.
Farrell previously expressed his excitement about the series to Collider. "I read the first episode, which is just so tasty and so unusual as the character was on the page and what Matt Reeves kind of envisioned when he was thinking of this iteration of the bang up of Oz." Not much else has been announced about the plot or the cast of the miniseries, but Deadline did report that Cristin Milioti had been cast as Sofia Falcone, the daughter of former crime boss Carmine Falcone, who was killed in "The Batman."
Farrell added that he believes the series will be around six or eight hours long. According to Dexerto, "The Penguin" is expected to have a 2024 release on HBO Max, and Farrell noted that it will be filmed in New York. Reeves later confirmed production would start in early 2023.