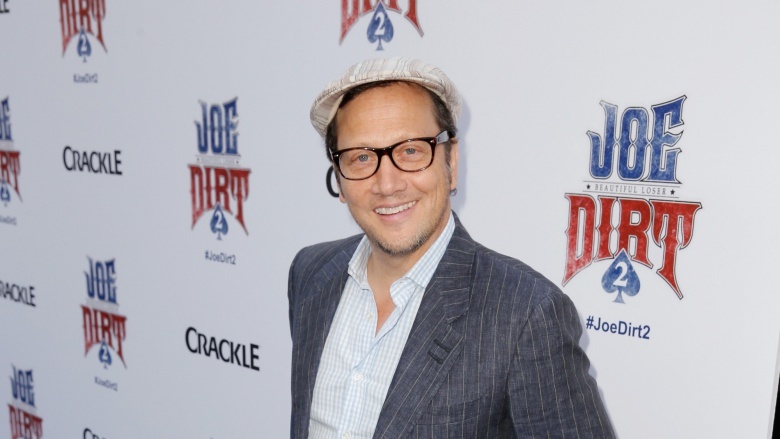 Rob Schneider was everywhere in the late 1990s and early 2000s, but he's become a bit of a phantom, only popping up in films and on TV on the rarest of occasions. If you think it's because Hollywood is avoiding him, you're probably right. And here's why.
His movies don't get the greatest reviews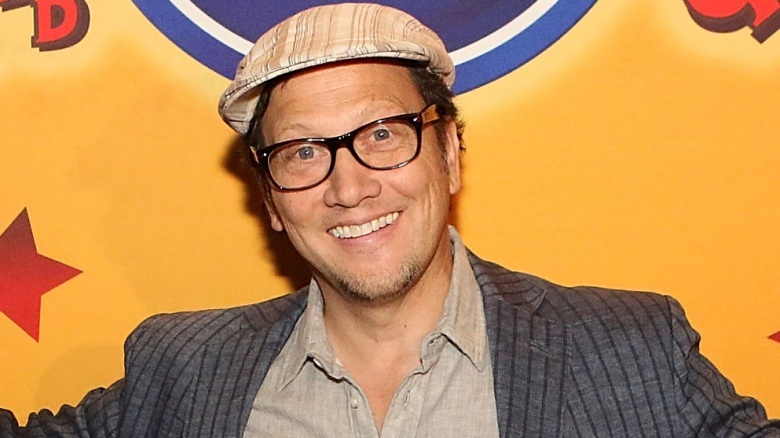 Schneider's movies tend to score on the lower end of the Rotten Tomatoes spectrum. Not counting (for now) the Adam Sandler movies he's appeared in, Schneider's flicks are anything but critical darlings. For instance, his best-reviewed film, The Animal, only holds a 30 percent, and it earned him a Razzie nomination for Worst Actor of the Decade. Of course, Schneider's films tend to be low-budget affairs, which has helped almost every single one of them earn back its budget (if not more); on the other hand, in these days of billion-dollar box-office grosses, studios tend to be less interested in mid-level hits.
His most prominent roles are bit parts
Yeah, Rob Schneider has starred in five movies, but not many of us can name them without referencing IMDb or Wikipedia. And that's only counting those of us old enough to have seen Deuce Bigalow or The Benchwarmers in the theaters. Yet he's gained international fame for his smaller roles, the most famous being the Cajun guy from Adam Sandler's The Waterboy, in which he repeated one sentence several times. He's gone on to utter that one sentence in at least five of Sandler's movies. Just for that, you could argue Schneider is nothing more than a one-hit wonder.
He's anti-vaccine
Activism in Hollywood is nothing new, but when an actor sticks his neck out to advocate on either side of an emotional hot-button issue, he can reasonably expect it to have an impact on his employment opportunities. This has definitely been the case for Schneider, whose outspoken opposition to vaccines—and support of a debunked theory linking them to autism—cost him his gig as a pitchman for State Farm in 2014. Tweeting a George Washington quote about freedom of speech wasn't enough to get him his job back, but in spite of whatever it's cost him professionally, Schneider has kept up his anti-vaccine crusade, claiming to be in possession of a "smoking gun" report proving they're harmful—and later being accused of leaving a threatening message for a California politician working on behalf of mandatory vaccine legislation. If you thought Deuce Bigalow: European Gigolo was unfunny, this puts things in a whole new perspective.
His movies premiere in the discount bins
While most people are aware of the Deuce Bigalow movies and The Hot Chick, many don't realize Schneider continued making movies thereafter. In 2007, he starred in Big Stan, followed by The Chosen One in 2010, both of which he also directed. Unfortunately for Schneider, both went straight to DVD.
He's begun hiding behind a microphone
Though not the ugliest man in Hollywood, Rob Schneider was never hired for his looks. He's lent his vocal talents to over a dozen animated features, including Norm of the North. And while those movies didn't fare too well, no one can really blame Schneider for their tanking—after all, he only spoke into a microphone. So while his face has become a rarer and rarer sight on the silver screen, we're sure to hear more from him in the future.
He relies too heavily on ethnic stereotypes
Watch any movie featuring Rob Schneider, and odds are good you'll see him playing some kind of ethnic stereotype. His most well-known are the Hawaiian Ula from 50 First Dates and the Asian minister from I Now Pronounce You Chuck and Larry. With whitewashing controversies becoming more of a problem for Hollywood in recent years, it makes sense he'd have fewer opportunities to do just that—especially considering he's been accused of mugging to the point of ridicule.
He's been sued
Though Schneider's movies tend to make their money back, sometimes profits don't end up where they're supposed to go. Some investors actually sued him for his 2010 straight-to-DVD release The Chosen One in an attempt to recoup their investment. While lawsuits in Hollywood aren't uncommon, when you take into account the lack of blockbusters in Schneider's portfolio, being sued is really just one more reason not to hire him.
His work doesn't appear in theaters that much anymore
Like a lot of other creative people, Schneider is leaving traditional film and television broadcasting behind—and that isn't a veiled reference to all of his projects going straight to DVD. Instead, he's taking his talent to the Internet, where he can pretty much do whatever he wants. In addition to a part in his pal Adam Sandler's Netflix film The Ridiculous 6, Schneider released a stand-up special Soy Sauce and the Holocaust in 2013, as well as his self-produced series Real Rob in 2015. At this point, studios can rest easy knowing they don't have to worry about hiring Schneider anymore. He's found ways to occupy himself.
There's still some hope for him
Despite not appearing in theaters all that often anymore, Rob Schneider's career isn't over. He's busy producing his own shows and stand-up specials, and can keep doing that for the foreseeable future. And a comeback of some kind is still possible for him. People welcomed Robert Downey, Jr. back with open arms, and he did far worse things than Schneider. Like Downey going to rehab, all Schneider needs to do is distance himself from his poison of choice: Adam Sandler. Maybe he should team up with Jean-Claude Van Damme again. Even if it's not a Knock Off sequel, another movie from this team would be a surefire, career-reviving hit. Anything but Deuce Bigalow 3.