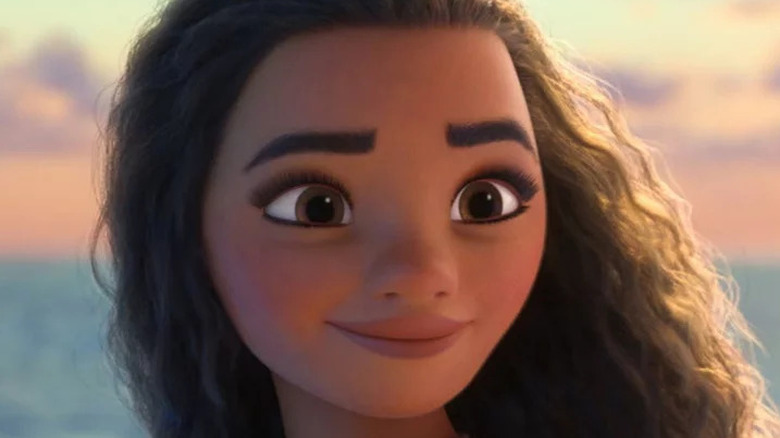 2022 was an incredible year for TV. Whichever streaming service you turned to, there was a new or returning series to hold your attention, be it HBO Max's dark comedy thriller "The Flight Attendant" or Disney+'s gritty "Star Wars" spinoff "Andor." Even network shows like "Grey's Anatomy" continued to deliver plenty of drama, shocking viewers with Ellen Pompeo's exit after 19 seasons. 2023 promises to measure up, too, with an impressive TV slate that kicked off with HBO's new post-apocalyptic series "The Last of Us" and saw Logan Lerman's Nazi-hunting crew return to Amazon Prime Video in the second season of "Hunters" after a three-year absence. Disney+ will then close out 2023 with the Marvel series "Agatha: Coven of Chaos," which is scheduled for a winter release.
Before we know it, 2024 will be here. Thankfully, those aforementioned streaming services and big networks plan their content years in advance, so there are already myriad TV series to look forward to. The year kicks off with more Marvel superhero action on Disney+, followed by a new foray into "The Walking Dead" universe and the long-awaited return of Rick Riordan's fan-favorite character Percy Jackson. So, without further ado, let's get a better look at the shows we know are going to blow everyone away in 2024.
Daredevil: Born Again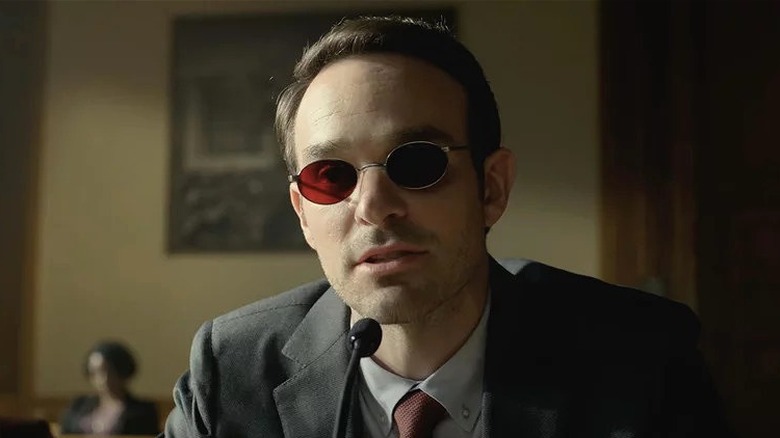 Marvel delighted fans when it announced British star Charlie Cox would be returning to the MCU for his own series, "Daredevil: Born Again," at San Diego Comic-Con in 2022. The series will build on what viewers have already seen of Cox's Matt Murdock in "Spider-Man: No Way Home" and "She-Hulk: Attorney at Law," but the actor made it clear that his return is not a continuation of his previous Netflix series, which ended in 2018. Speaking to NME, Cox pointed out: "This has to be a reincarnation, it has to be different, otherwise why are we doing it?"
That's not the only difference viewers can expect, either. Since everyone involved in making "Daredevil: Born Again" wants the series to appeal to as many people as possible, Cox thinks the tone of the series will be pretty different. "My instinct is that on Disney+ it will be dark but it probably won't be as gory," he explained.
Cox confirmed that filming for the 18-episode series will take place in New York throughout 2023, from February to December, with the series scheduled for a Spring 2024 release, per Marvel. Plotwise, Cox imagines it being very involved in Matt Murdock's work as a lawyer, as well as his time spent as the vigilante hero. The actor will be joined by Vincent D'Onofrio who plays Wilson "Kingpin" Fisk. The pair previously worked together on "Daredevil" before D'Onofrio reprised the role in "Hawkeye." Additionally, Michael Gandolfini, Margarita Levieva, Sandrine Holt, and Nikki M. James are all slated to appear.
Marvel Zombies
The MCU is continuing to roll out new TV shows, and after "Daredevil: Born Again," "Marvel Zombies" will expand the superhero universe. The animated series is based on the fifth episode of Season 1 of "What If…?," which was titled "What If…Zombies?" It depicts what happens to the MCU when Hank Pym returns from the Quantum realm with a virus that turns the Avengers into ravenous zombies.
The new series is obviously going to continue the zombie theme of the episode, but it may shy away from making the Avengers its main focus. According to TVLine, the animated series "re-imagines the Marvel Universe as a new generation of heroes battle against an ever-spreading zombie scourge." This means "Marvel Zombies" could be set to introduce an entirely new cast of heroes.
The outlet has also reported that "What If…?" director Brian Andrews is on board for the series, which has been given a TV-MA rating, per Screen Geek. So, it sounds like "Marvel Zombies" isn't going to be holding back. The mature audience rating means viewers could see more gory and gruesome scenes from the undead in 2024.