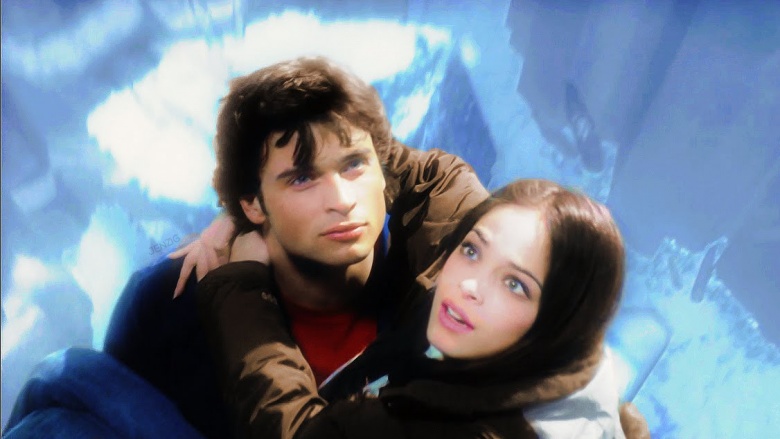 When Smallville ended in 2011, it felt like we were all ready to move on to bigger things. Superman and all his friends had once again become big-screen heroes, and the CW was gearing up for a new age of superhero shows like Arrow, The Flash, and Legends of Tomorrow. Even the cast of Smallville seemed poised for bulletproof careers outside the borders of their little town in Kansas. Now that the hit show's been off the air for more than half a decade (can you believe it?), let's take a look at where some of the biggest stars of Smallville are now and what they look like today.
Tom Welling – Clark Kent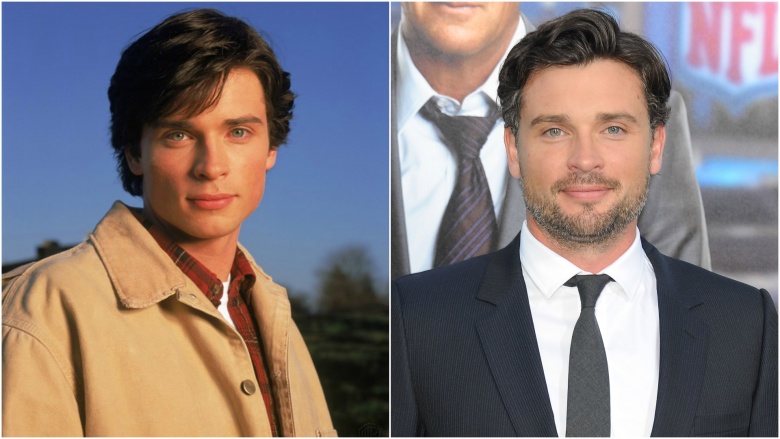 For a few years, it seemed like Smallville was going to be the start of a long acting career for Tom Welling. Smallville was Welling's first major role, but he soon secured parts in the Steve Martin comedy Cheaper by the Dozen (and the sequel) and the 2005 horror film The Fog. And then … nothing. For the next six years, Tom Welling only appeared in Smallville, and since the show went off the air, he's only appeared in three films — Parkland in 2013, Draft Day in 2014, and The Choice in 2016 — all of which received mixed reviews and did nothing to reboot Welling's declining status as an actor. He later returned to television as part of the cast of Lucifer, joining the show during its third season.
Whether or not Welling's personal life had anything to do with his acting decisions is unknown, but he did go through a rather public divorce in 2015, when he split from his wife of ten years, supermodel Jamie Welling (nee White).
Allison Mack – Chloe Sullivan
Long before playing journalist Chloe Sullivan in Smallville, Allison Mack was a common fixture on TV. She's had steady work on both television shows and TV movies since 1989, and even during the Smallville years she found time to take roles in other shows like The Nightmare Room and the mini-series Riese, as well as provide her voice talents to the animated films The Ant Bully and Superman/Batman: Public Enemies.
After Smallville, Mack took a recurring role in the FX show Wilfred, and most recently appeared in American Odyssey. In other words, she's been busy, but even so, the actress has also found time for off-screen projects, most notably as a singer in an a cappella group, Simply Human.
Unfortunately, Mack's gotten her greatest degree of post-Smallville attention due to her alleged involvement in an alleged sex cult spearheaded by self-help guru Keith Raniere, who's been accused of luring young women into his NXIVM organization and subjecting them to all manner of emotional and physical degradation — including branding and public humiliation. Raniere was arrested in late March of 2018, due in large part to the efforts of former associate Frank Parlato, who alleged that Mack was a major part of the operation. "She started as a slave and she became a slave master," said Parlato. "Her nickname among defectors is 'Pimp Mack.'"
Kristin Kreuk – Lana Lang
In 2009, Kristin Kreuk explained in an interview that she decided to leave the cast of Smallville mainly because she felt there was more she could be doing. The actress was 19 when she first appeared as Lana Lang, and when she left the show seven years later, it was still pretty much her only major role. Unfortunately, the decision might not have been as well-informed as she hoped. Immediately after dropping Smallville, Kreuk played the title character in Street Fighter: The Legend of Chun-Li, a box office bomb.
From there, Kreuk surfed through a handful of low-key roles before finally returning to CW with a recurring role in Beauty and the Beast. Aside from her television work, the Canadian actress has also served as a spokesperson for Neutrogena.
Like Allison Mack, Kreuk found herself embroiled in the arrest of alleged sex cult leader Keith Raniere in late March 2018. According to information provided to the New York Post by former cult associate Frank Parlato, Kreuk joined Raniere's program in "late 2005, early 2006," later bringing in Mack. "Allison was used," said Parlato, "as was Kristen, as a lure to bring in other women because of their celebrity status." While Kreuk left the group in 2012, Mack stayed on.
Kreuk, for her part, quickly denied those claims. "The accusations that I was in the 'inner circle' or recruited women as 'sex slaves' are blatantly false," she insisted in a public statement. "During my time, I never experienced any illegal or nefarious activity. I am horrified and disgusted by what has come out."
Michael Rosenbaum – Lex Luthor
In Smallville, Michael Rosenbaum made the character of Lex Luthor charming and likable with just the occasional hint of something darker lurking inside. It was a departure from the over-the-top Luther in the Superman films, and it was tough role to cast, according to the Season 1 DVD commentary. Rosenbaum wasn't the first choice for the role, but his audition nailed what the producers wanted so much that they pretty much gave him the role on the spot.
Smallville wasn't Rosenbaum's first foray into the DC universe, and it definitely wasn't his last, either. In 1999, Michael Rosenbaum did voice work for the animated series Batman Beyond, and in 2001 he became both Smallville's Luther and the Flash in the animated Justice League series. In fact, Rosenbaum's career has been marked more by voice acting than physical acting. Along with those other examples, Rosenbaum lent his voice talents to Batman: The Brave and the Bold, Teen Titans, and Justice League: Doom, to name a few. So while you won't see him much, Michael Rosenbaum is still as busy as ever. He was also one of the many actors to audition for Star-Lord in Guardians of the Galaxy.
John Glover – Lionel Luthor
Lionel Luthor, Lex's dad, was the main baddie in the earlier seasons of Smallville, a role perfectly fitting for John Glover. Although he says he's often tried to avoid being typecast as a villain, he just seems to keep getting tossed in the fire. The slimy advertising guy in Robocop 2, the bespectacled Dr. Woodrue in Batman & Robin … hell, the devil himself in 1998's Brimstone. On top of that, he's voiced the Riddler in a long run of animated DC shows. Glover also has a long history with Broadway and continues to work on the stage.
In 2002, John Glover's father died from Alzheimer's and the on-screen villain has since become an active member of the Alzheimer's Association, showing the world that even Lex Luthor's dad has a heroic streak deep inside.
Erica Durance – Lois Lane
It had to happen eventually, although Smallville took its sweet time getting there: someone needed to be Lois Lane. In 2004, Erica Durance finally became the street-smart reporter and made her first appearance on the show in Season 4. The decision to cast Durance in the iconic role was well-received, likely because the showrunners put a lot of thought into their choice of actress. In an interview with USA Today, Smallville's creator Al Gough said they looked for someone who embodied the persona of Margot Kidder (who played Lois in Superman I-IV). She had to be smart, capable, and "slightly neurotic," according to Gough, and Durance was the perfect fit.
Outside of Smallville, though, the Canadian actress hasn't had the best of luck. She's mostly appeared in a string of B-movies like video game flop House of the Dead and the completely ignored Butterfly Effect 2, along with a smattering of small roles in various TV shows, starting with the X-Files spinoff The Lone Gunmen in 2001. At the time of this writing, Durance is in her fifth season with CTV's medical drama Saving Hope.
Annette O'Toole – Martha Kent
Smallville marked the second time that Annette O'Toole fell into the world of Clark Kent, the first being her spot as Lana Lang in 1983's Superman III. This time around, she hit the screen as Kent's mom, Martha Kent. So in a weird way, O'Toole has played Superman's love interest and his mom. She left the show after the sixth season, then returned in 2010 for two more episodes.
O'Toole has been working as an actress since 1967, and during the '70s she was known for roles in then-popular shows like Gunsmoke, The Partridge Family, and Serpico. After her run on Smallville, O'Toole went right back to what she does best: taking small cameos in shows and made-for-TV movies.
John Schneider – Jonathan Kent
The counterpart to Annette O'Toole's Martha Kent, John Schneider joined the cast of Smallville as Clark's dad, Jonathan Kent. Older readers would recognize Schneider best as Bo Duke on the original Dukes of Hazzard or for his long-running role on the '90s period piece Dr. Quinn, Medicine Woman, but he's been busy for more than three decades in both film and TV. So far in 2016 alone, Schneider has already amassed ten film credits, with another five slated for 2017. Sure, most of them are small parts in low-budget affairs, like the entirely forgettable horror flick Exit 14, but you can't blame the guy for trying. After all, he directed four of those 2016 releases himself.
Justin Hartley – Oliver Queen
Before Oliver Queen (AKA Green Arrow) landed on the small screen in Arrow, he was a regular feature on Smallville, especially in the later seasons. In this incarnation, Queen was portrayed by Justin Hartley. Like much of the younger cast of Smallville, the show was Hartley's first big role. Prior to getting cast as Oliver Queen, Justin Hartley was actually slated to star in an Aquaman series on the CW. He even filmed the pilot before the show was dropped. Judging by the trailer, it's probably a good thing the network decided to pass on ,a href="http://www.looper.com/113530/untold-truth-aquaman/">Aquaman. Sometimes, the world just isn't ready for a bleach-blond surfer who fights crime. Or Lou Diamond Phillips. (Really, have we ever been ready for Lou Diamond Phillips?)
When CW decided to completely reboot the character for Arrow with a new actor, Justin Hartley moved on to several different shows (including a run on the soap The Young and the Restless), before settling in as Kevin on NBC's hit dramedy This Is Us.
Cassidy Freeman – Tess Mercer
Although Cassidy Freeman hasn't been involved in more than a handful of major productions, she tends to play memorable characters, from Jack in Once Upon A Time to a 400-year-old bloodsucker, Sage, in The Vampire Diaries. Freeman joined the cast of Smallville in 2008 as Tess Mercer, the CEO of LutherCorp who goes on to get cozy with Green Arrow before discovering that she was Lex Luthor's sister all along. In Longmire she took charge of the role of Cady, Walt Longmire's daughter.
In 2016, Cassidy Freeman stepped behind the camera for the first time to produce the drama film Cortez, which is about a struggling musician forced to reconcile with his past. It must have been a dream project for Freeman, who also plays in a band called The Real D'Coy with her older brother.
Aaron Ashmore – Jimmy Olsen
Former child star Aaron Ashmore's entrance to Smallville didn't make much of a splash, but he went on to be a series regular as Jimmy Olsen, the Daily Planet photographer who was engaged to Chloe. Ashmore got his first film role at the age of 12, and the '90s saw him in a few bit parts in shows like Animorphs and Due South. Remember Are You Afraid of the Dark? Ashmore showed up in that show a couple times, too, along with Disney's The Famous Jett Jackson in 2000.
After that, Ashmore struggled to find more work, appearing in a string of TV movies before getting picked up for Veronica Mars in 2014 and, two years later, Smallville. Never a household name, Ashmore nevertheless mustered enough star power to take the lead role in a handful of B horror movies, like 2009's Fear Island and 2010's The Shrine before joining the main cast for Syfy's well-received show Killjoys. If he looks familiar, that's because he's the twin brother of Shawn Ashmore, who plays Bobby Drake/Iceman in the X-Men films. Hey, at least one of them got superpowers.