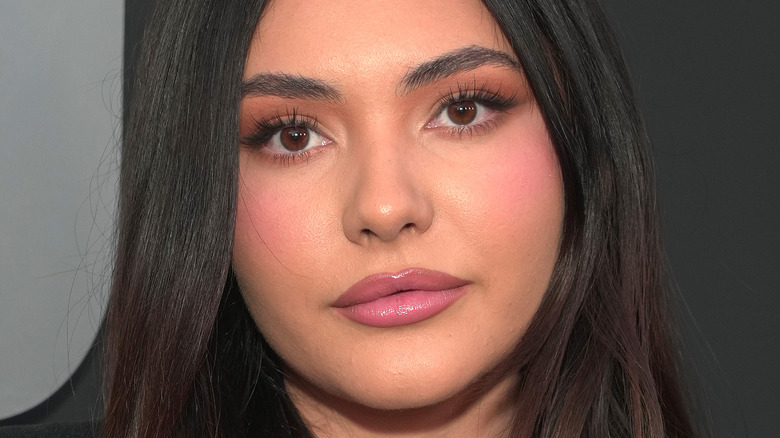 When we think of professional athletes, we tend to think more about their performance on the field than their looks. Athletes are looked up to as heroes who defied the odds and broke barriers to become some of the best players in their sport. Though these athletes have been in constant headlines for their notable achievements, their kids are the one's getting noticed for their gorgeous looks.
Some of the most well-known athletes have raised their kids to continue their legacy, but they are also getting recognition for their looks. These kids have become just as famous as their sports-playing parents by possessing their mom or dad's athletic genes and turning heads with their beauty. Now, that's called a win-win. Here we look at sports stars' kids, with some following in their parent's footsteps. At the same time, some have taken advantage of their beautiful appearances to become famous models, enter into pageantry, or find themselves working in television.
Wayne Gretzky's daughter, Paulina Gretzky caused a stir with her photos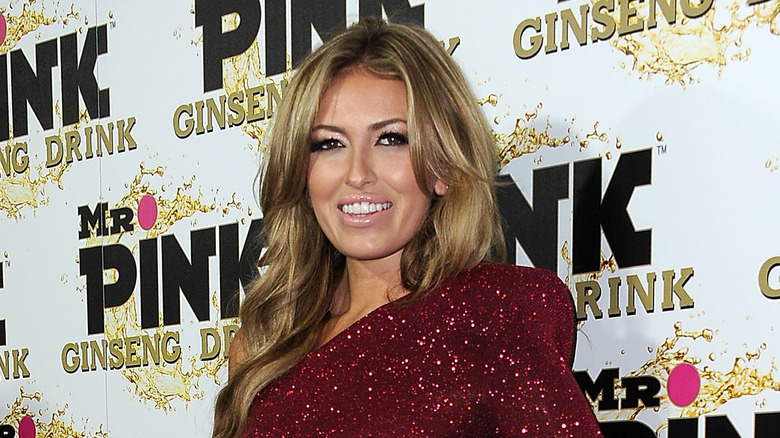 Paulina Gretzky's name might ring a bell if you're a hockey fan. She is the daughter of NHL great Wayne Gretzky, aka "The Great One," whose career spanned 20 seasons with four teams from 1979 to 1999. However, Paulina's mother is just as famous. Although she's not a top athlete, Janet Jones has worked in Hollywood since the '80s with some of her most famous roles in films like "Annie," "Police Academy 5: Assignment: Miami Beach," and "The Flamingo Kid."
Paulina is one of five children, but she is most certainly the most famous out of all of them. Born in December 1988, Paulina didn't pursue a career in sports, although she once mentioned to Golf Digest, "The truth is, I was a total tomboy and loved sports. Dad always says I was his best athlete." However, she did pursue a modeling, acting, and singing career. Sports Illustrated Vault shared in 2015 that fame came Paulina's way thanks to her "racy pictures on Twitter and Instagram that often made their way to click-bate websites." In addition, she appeared on magazine covers like Flare, which so happened to be the same magazine her mother covered in 1988, and her song, "Collecting Dust," was used on MTV's "Laguna Beach: The Real Orange County."
In April 2022, Paulina married golfer Dustin Johnson and the couple shares two children. While it appears she is laying low on her entertainment career, her social media is full of bikini-wearing photos.
Caitlyn Jenner's kids, Kendall and Kylie Jenner, are world-famous
Caitlyn Jenner, formerly known as Bruce Jenner before publicly coming out as transgender in 2015, gained fame as the "world's greatest athlete" after winning a gold medal and setting a world record at the 1976 Summer Olympics in the decathlon, per Biography. Years later, Jenner would showcase her life with her now ex-wife, Kris Jenner, and their blended family on "Keeping Up With the Kardashians."
Caitlyn and Kris married in 1991 and welcomed two daughters together — Kendall and Kylie Jenner. Kris was already a mom of four with ex-husband Robert Kardashian, whom she divorced in 1991. Those kids would become very famous: Kourtney, Kim, Khloe, and Rob Kardashian. However, Kylie and Kendall would become just as famous. Fans of "Keeping Up With the Kardashians" watched as a young Kendall began her modeling career. By 2018, Forbes gave her the title of the "world's highest-paid supermodel" after she made a reported $22.5 million that year. Kendall has since started her own successful tequila business with 818 Tequila which launched in February 2021.
As for Kylie, the reality star started her makeup brand in 2015 with the launch of Kylie Lip Kits. Her brand soon expanded into an entire makeup collection that includes eyeshadow palettes, blushes, lipsticks, and highlighters. In 2018, she made Forbes' list of America's Richest Self-Made Women with an estimated net worth of $900 million. Although she received backlash for the term "self-made."
Kobe Bryant's daughter Natalia became a model
NBA legend Kobe Bryant left the world way too soon. On January 26, 2020, Bryant tragically died in a helicopter crash in Calabasas, California, with the pilot and eight other passengers killed on board. Among those killed included his 13-year-old daughter, Gianna. Bryant leaves behind his wife, Vanessa Bryant, whom he married in April 2001, and their other three daughters — Natalia, Bianka, and their youngest daughter, Capri, born in 2019.
Bryant's oldest daughter, Natalia, has made a name for herself in the modeling world. At 18, she signed with the modeling agency IMG Models in 2021. In September 2021, she graced the cover of Teen Vogue and had a spread in the magazine. That December, she was a part of Beyonce's Halls of Ivy Addidas collection along with Reese Witherspoon's children Ava and Deacon. Although Natalia has a modeling career to look forward to, in her interview with IMG Models, she shared that she wants to pursue a film career. When asked where she saw herself in 10 years, Natalia shared, "I want to win an Oscar. I'm not sure for what Oscar category, but that's on my list," adding, "And I want to make a film where I can incorporate fashion and those fashion aspects, and I think combining my two passions, that's just amazing."
David Beckham's children are dabbling in different careers
Soccer legend David Beckham and his wife, former Spice Girls star Victoria Beckham's four children are setting forth their own career paths. The star-studded couple welcomed their first child, a son named Brooklyn, in 1999; their second son Romeo was born in 2002, while Cruz came in 2005. The couple's youngest child, a daughter named Harper, was born in 2011, per Closer Weekly.
According to People, Brooklyn Beckham didn't follow in his soccer dad's footsteps. Instead, he began modeling at 15 and landed his first cover with Man About Town. Nowadays, Brooklyn is focused on cooking. In December 2021, he launched the Facebook Watch show "Cookin' With Brooklyn" and told Variety that it is his biggest passion. The couple's second son, Romeo, began modeling just like his older brother. At age 10, he starred in a campaign for Burberry Kids. However, he's giving soccer a go and, at age 19, joined Fort Lauderdale FC (renamed Inter Miami II). In September 2021, Romeo made his professional soccer debut. As of this writing, Romeo plays forward for Brentford B on loan from Inter Miami II, BBC.
As for Cruz, the third son of the Beckham clan has set his sights on music. In 2016, he released his debut single, "If Every Day Was Christmas." In his first-ever cover shoot for i-D, Cruz shared that he is focusing on his music career. Meanwhile, Harper, who does not have social media, has been spending her days playing soccer with her dad.
Dwayne Johnson's daughter Simone Johnson joined the WWE
Dwayne "The Rock" Johnson's eldest daughter Simone Johnson, who he shares with ex-wife Dany Garcia, is proudly following her father's, grandfather's, and great-grandfather's footsteps after signing with the WWE in February 2020. In a statement released by the WWE, Simone, who became the first fourth-generation wrestler in WWE history, shared, "It means the world to me. To know that my family has such a personal connection to wrestling is really special to me, and I feel grateful to have the opportunity not only to wrestle but to carry on that legacy." In October 2022, Simone made her wrestling debut as Ava Raine.
During a virtual appearance on "The Tonight Show with Jimmy Fallon," Johnson expressed his pride in his daughter. "First of all, what an honor that my daughter wants to follow in my footsteps, but more importantly, follow in my footsteps sounds cliche, but she actually wants to create and blaze her own path, which is so important," he gushed.
Besides being a proud dad to Simone, Johnson is the father of two other children with his wife, Lauren Hashian. Call him the ultimate girl dad after the "Black Adam" actor welcomed his gorgeous daughters Jasmine in 2015 and Tiana in 2018.
Hulk Hogan's daughter Brooke Hogan launched her own business
Pro-wrestling legend Hulk Hogan turned to reality television when he documented his life as a father and husband on the 2005 VH1 series "Hogan Knows Best." It was where viewers first got to meet Hogan's daughter, Brooke, who, in Season 2, signed a $1.3 million music contract at 18 with aspirations to make it big in the entertainment industry. In 2006, Brooke released her debut album "Undiscovered," with her single "About Us," entering the Top 100 on the Billboard Hot 100 charts. "Hogan Knows Best" was canceled after four seasons; however, Brooke soon after landed her own series called "Brooke Knows Best." The show lasted two seasons.
Brooke laid low ever since her show was booted off VH1. For a brief period, Brooke followed in her father's footsteps and pursued a career in wrestling. She made her WWE debut in 2006 and stuck with wrestling for a bit, where from 2012 to 2013, she worked for Total Nonstop Action Wrestling. However, Brooke's passion for music outweighed her wrestling career. In 2021, she announced on Instagram that she would be releasing never before heard music and new music.
Besides singing, Brooke revealed on Instagram that she teamed up with her friend Ashley Menedez and launched an Airbnb design company called BB Designs by Brooke in Nashville, Tennessee. Her company focuses on renovating Airbnb listings.
Carmelo Anthony's son Kiyan Anthony sets his sights on a future in the NBA
Carmelo Anthony's staggering career in the NBA has rubbed off on his son, Kiyan Anthony. The basketball star shares Kiyan with television personality La La Anthony. The couple had an on-again, off-again relationship for years since splitting in 2017 after seven years of marriage. However, the former MTV VJ filed for divorce in June 2021. La La shared on the "Call Her Daddy" podcast in 2022 about their split, "It ended bad, but we're still great friends, and we co-parent great."
Kiyan has since taken center stage as he appears to be preparing for a career in the NBA like his father. As of this writing, Kiyan is a sophomore at Christ the King High School in Queens, New York, where he plays basketball. However, at 15, he received a scholarship to play college basketball at Syracuse University after he graduated high school in 2025. It is the same university where Carmelo won the NCAA championship in 2003, per People. La La shared a proud mom moment on Instagram, sharing photos of Kiyan around orange and blue balloons representing Syracuse.
Tiger Woods' children look just like him
Tiger Woods' son, Charlie Woods, whom he shares with ex-wife Elin Nordegren, is the professional golfer's mini-me. At age 4, Charlie was already making headlines for a future career in golf when he was seen swinging a golf club, per Parade. In 2020, Charlie and his father teamed up for the annual father-son PNC Championship, which made it Charlie's first-ever world tournament. During the event, Charlie shot his first eagle, with his dad excitedly telling his son, "Your first eagle!" According to Golf Digest, Tiger is one proud father with high hopes for his son. "It's been just an absolute blast to go out there and just be with him. It reminds me so much of me and my dad [growing up]," Tiger said.
Tiger is also the proud parent of a daughter named Sam. Sam is Tiger and Nordegren's first child, born in 2007. And, despite not being as interested in golf like her younger brother, Tiger did express to Golf in 2018 that Sam was taking a liking to soccer. Sam celebrated her father's achievements during his induction into the World Golf Hall of Fame in 2022. After Tiger Woods' scary car accident in 2021, she shared, "We didn't know if you'd come home with two legs or not. Now, you're not only about to be inducted into the Hall of Fame, but you're standing here on your own two feet. This is why you deserve this."
Gerald Wilkins' daughter Jasmyn Wilkins won Miss Georgia without any practice
Gerald Wilkins played most of his NBA career with the New York Knicks after being drafted by the team in 1985 and ending his career with the Orlando Magic in 1999. For NBA fanatics, his last name might sound familiar as his brother is nine-time NBA All-Star Dominique Wilkins, while his son, Damien Wilkins, also played in the league for ten seasons.
Gerald is also a proud father of a daughter named Jasmyn Wilkins. Jasmyn did not venture into the world of basketball like her family. However, she used her gorgeous looks to become a model. According to Bleacher Report, Jasmyn made a name for herself in pageantry when she won the title of Miss Georgia in 2012. She told AfterBuzz TV that it was her first time in pageants, sharing, "The only thing I knew about pageants is what I've seen from Miss Congeniality [laughs], but I just figured I'll do it." She was also extremely close to winning Miss USA when she placed fourth in the competition that same year.
AfterBuzz TV reported that Jasmyn continues to model. She is signed with several modeling agencies, including Next Model Management. In addition, she's worked for big named brands like Nike, Savage x Fenty, and Sports Illustrated.
Cristiano Ronaldo's five kids are adorable
Cristiano Ronaldo may be known as one of the greatest soccer players, but he's also a family man. The soccer star is a father of five beautiful children he raises with his long-time partner Georgina Rodriguez. Although all his children are still relatively young, they already appear to be taking after their father with a love of soccer.
Cristiano Ronaldo Jr. is the soccer player's first son, born in June 2010. It is unknown who the mother of Ronaldo Jr. is with the Al-Nassr FC forward having confirmed he became a father (via CNN), "As agreed with the baby's mother, who prefers to have her identity kept confidential, my son will be under my exclusive guardianship." According to Goal, Ronaldo Jr. has been taking after his famous father after being a part of several youth academies, including Manchester United and Real Madrid. He will join his dad in Saudi Arabia when he joins the Mahd Academy.
In June 2017, Ronaldo welcomed twins Eva and Mateo via surrogate, per People. It was also around the same time he began dating Rodriguez. That same year, Rodriguez welcomed the pair's daughter Alana. In October 2021, the couple announced they were expecting twins. However, in April 2022, Ronaldo revealed on Instagram that while their daughter, Bella, was born healthy, their son, who they named Angel, had died.
Terry Bradshaw's daughters found themselves on reality tv
From 1970 to 1983, Terry Bradshaw served as quarterback for the Pittsburgh Steelers, leading them to four Super Bowl titles. He retired in 1984 but became an NFL analyst with CBS soon after. Since 1994, Bradshaw has worked as an NFL broadcaster on Fox NFL Sunday and, in 2018, took up hosting duties for Thursday Night Football, per Fox Sports. In 2020, Bradshaw welcomed viewers into his rural Oklahoma home for the E! reality television show, "The Bradshaw Bunch." The show ran for two seasons.
According to E! News, the show introduced fans to Bradshaw's wife, Tammy, whom he married in 2014, and his two older daughters, Erin and Rachel, whom he shares with ex-wife Charla Hopkins. The family has also raised Tammy's daughter Lacey, Bradshaw's stepdaughter. The three women did not venture into sports, but they forged their own paths. Eldest daughter Rachel is familiar with reality television after having been on "Nashville," a show about young hopefuls trying to make it big in the music scene in the city. In January 2022, Rachel released her debut self-titled country album.
As for Erin, her Instagram notes that she's a world-champion equestrian and mother of two who avidly posts photos with her family and famous father. Likewise, Bradshaw's stepdaughter Lacey is a mom of two who enjoys cosplay and has described herself on social media as a "#gamermom."
Gerard Piqué's sons Sasha and Milan look just like dad
There's no telling if retired Barcelona defender Gerard Piqué's two sons, Milan and Sasha, will follow in their dad's footsteps, but they do share the soccer player's good looks. Piqué shares his two sons with songstress Shakira, with the "Hips Don't Lie" artist giving birth to their first son Milan in 2013. Two years later, they welcomed their second son, Sasha.
According to Reuters, Piqué and Shakira began dating in 2011, but after 12 years together, they announced that they were splitting in June 2022. Though they were together for quite some time, the former couple never married. Page Six reported that their split was plagued with infidelity rumors, with Piqué allegedly cheating on the singer, leading to their breakup. Shakira appeared to be still hurt by their separation when she wrote on Instagram on New Year's Day, "Even if our wounds are still open in this new year, time has a surgeon's hands. Even if someone had betrayed us, we must continue to trust." Piqué has since gone public with a new woman, with Harper's Bazaar reporting that she is Clara Chia Marti.
Despite their split, both stars post photos of their young sons separately. In December 2022, Shakira shared a photo of herself with her two boys while on a trip in the desert. She also shared pictures of them at a Dodgers game and in their karate outfits.
Oscar De La Hoya's daughter Atiana De La Hoya might be the next big thing
Oscar De La Hoya's daughter, Atiana De La Hoya, has been getting much attention these days. Fans may have first noticed Atiana on several reality television shows, including "Meet the Barkers" and "Keeping Up With the Kardashians," because she's from a very well-known and blended family.
Atiana was born in 1999 to De La Hoya and model Shanna Moakler. However, their relationship ended the following year, with the couple calling off their engagement. Us Weekly reported that in 2004, Moakler married Blink-182 drummer Travis Barker with Atiana becoming his stepdaughter. The two welcomed two children together — Landon and Alabama. The pair finalized their divorce in 2008. Atiana gained a bigger family when Barker married reality star Kourtney Kardashian with Atiana serving as her bridesmaid during their Italian wedding in May 2022, per Access Hollywood.
In June 2021, Atiana modeled for Maxim, where she shared that she was interested in "art and film." The following year, her father said in an interview with E! News that he was excited to see his daughter enter the acting world. "She's working hard to become an actress. She's in that world with Travis and Kourtney right now at the forefront. So, we hope that takes off," he said.
Michael Strahan's children are social media stars
Michael Strahan spent his entire 15-year NFL career with the New York Giants. Ever since retiring in 2007, Strahan found continued success as a football analyst on Fox. However, he went from discussing football plays to celebrity news when he joined Kelly Ripa on "Live! with Kelly and Michael," but left in 2016 to take up a co-hosting gig on "Good Morning America," per ABC News. Though he's won a Super Bowl title and Daytime Emmy Awards, Strahan's biggest accomplishment has been raising his four children.
According to Hollywood Life, Strahan has two full-grown children named Michael Jr. and Tanita with ex-wife Wanda Hutchins. He is also the father of twins Isabella and Sophia, born in 2004, with his second ex-wife, Jean Muggli. Isabella and Sophia have made a name for themselves as social media influencers. In April 2022, Isabella made her modeling debut by walking in Sherri Hill's Bridal and Evening Fashion Show. She also hit the runway for KB Swim that July. Her Instagram states that she is signed by New York model management, Women 360 Management. As for Sophia, she decided to pursue her education and will attend Duke University, per The U.S. Sun.