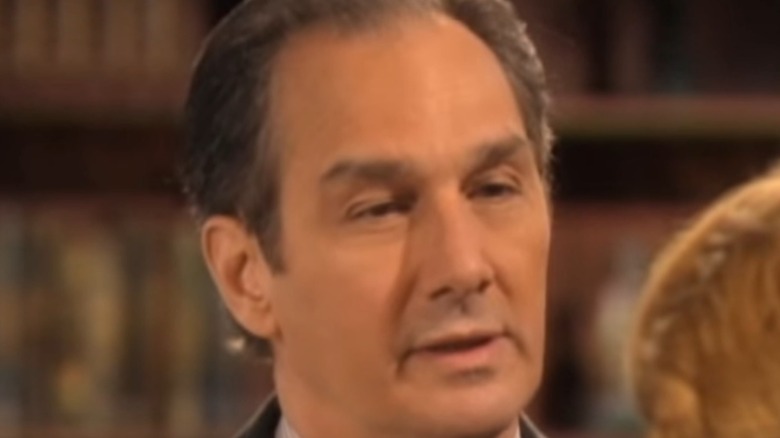 "As the World Turns" (or "ATWT" to those in the know) was created by soap opera pioneer Irna Phillips, who wanted a show to focus on character development and follow the slower pace of life itself. She got what she desired as the show aired for a whopping 54 years from 1956 through 2010 as it followed the dramas and sagas of the Hughes family. While it's not the longest-running soap in history ("General Hospital" is still kicking, 58 years on), it was the most-watched daytime drama for 20 years from 1958 through 1978 as 10 million people a day tuned in to see what, exactly, was making the world turn.
A show on the air for so long inevitably requires an extensive cast of characters and a number of Hollywood stars got their starts on "As the World Turns" – Amanda Seyfried, Martin Sheen, and Julianne Moore were all part of the cast before their careers took off. (In fact, Moore even returned for the series finale.) For devoted viewers, the cast of "ATWT" became idols in their own right, even those whose name may not be recognized by people who don't tune into daytime dramas. Sadly, a number of cast members of this beloved series have passed away, so read on to find out which "ATWT" actors have died.
Helen Wagner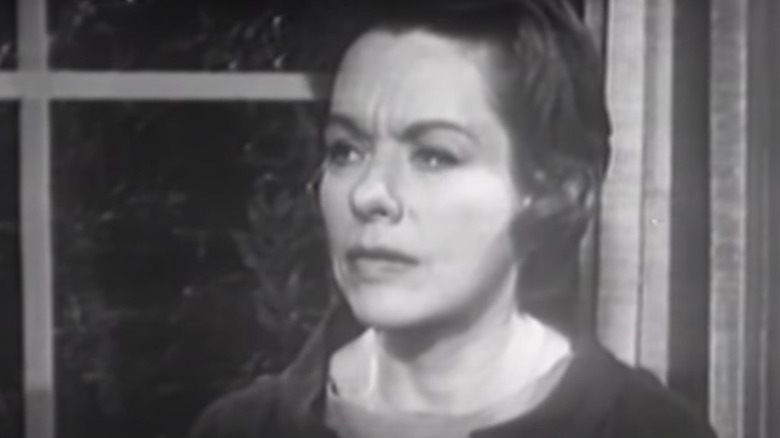 Throughout its 54-year run, "As the World Turns" introduced dozens (if not hundreds) of characters. Throughout it all, there was one constant: Nancy Hughes, the matriarch of the Hughes family, played by Helen Wagner. Wagner uttered the first line of the series and would go on to play Nancy for over 50 years in the longest-running character of history, solidifying her place as a soap opera legend. Nancy was an unwavering woman, who represented traditional values and propriety, and many viewers found comfort in Wagner's solid nature in an ever-changing world. Wagner became a part of history when a live telecast of "As the World Turns" was interrupted by Walter Cronkite's announcement of the shooting of President Kennedy, leading to what Wagner would later call her "dubious claim to fame" (via The NY Times).
Wagner got her soap start with a role as Trudy Bauer on "Guiding Light" from 1952 through 1953 and went on to star in the soap opera, "Valiant Lady." She starred opposite Charles Ruggles in the sitcom, "The World of Mr. Sweeney," before getting cast in "As the World Turns," which would dominate her time and resume for the rest of her life. "As the World Turns" was canceled in 2010 with its final episode airing in September of that year. Wagner made her final appearance in April 2010 and passed away from cancer a few weeks later in May. Her death was written into the series as characters remembered her life.
Benjamin Hendrickson
Part of what set "As the World Turns" apart was its focus on professionals such as doctors and lawyers. The series' portrayal of these characters would go on to influence other soaps, which started to use these professions as reliable tropes for the genre (via Harvard Magazine). In the melodramatic world of soaps where any crime can and does happen, police officers are essential, and Benjamin Hendrickson's Chief Detective Hal Munson became an indispensable thread in the fabric of "ATWT."
Hendrickson played the firm yet gentle Hal Munson for over 20 years from 1985 until his death in 2006. Munson first appears in Oakdale to investigate the evil James Stenbeck but quickly becomes embroiled in the lives of the Hughes family and others. Hendrickson was born in 1950 and got his start in theater after attending Juilliard. Prior to "ATWT," he appeared on a few soaps such as "Guiding Light" and a starring turn in "Texas." Sadly, Hendrickson died by suicide in 2006 at his home in New York. His death was later written into the series as his character was killed in the line of duty.
If you or anyone you know is having suicidal thoughts, please call the National Suicide Prevention Lifeline​ at​ 1-800-273-TALK (8255)​.
Lisa Brown
"As the World Turns" and "Guiding Light" were considered "sister shows" by creator Irna Phillips, so it's no surprise that there's some crossover with the casts of both shows. Lisa Brown first appeared on "Guiding Light" in 1980 as Nola Reardon and then in 1985, she started as Iva Snyder on "ATWT," which she would play until 1994. Iva was a troubled young woman with a difficult past, whose appearance in Oakdale shakes things up with her religious family.
Although Brown's acting credits were limited as she only appeared on one other series –- "Loving" in 1995 –- her experience in the soap world was undeniable. In fact, she also worked as an acting coach for "Guiding Light," lending her expertise to over 1,400 episodes. Brown died from an undisclosed illness in 2021 when she was 67 and many mourned her death — including Martha Byrne, who played her daughter on "ATWT:" "Lisa was my mentor, mother, sister and so much more for my entire life … For the fans, she loved and respected you all more than you will ever know. She loved entertaining you and her appreciation for your support was immeasurable. We are devastated at the loss of an incredible woman" (via Deadline).
Anthony Herrera
In the world of soaps, villains abound — and Anthony Herrera's James Stenbeck is one of the most memorable of the series. James was introduced in 1980 as a greedy, manipulative lawyer and widower whose main interest in life is himself. In Herrera's hands, James cheats on his partners, smuggles drugs and stolen goods, attempts murder, and the list goes on.
Herrera's soap career began with a stint on "Search For Tomorrow" in 1975, which eventually led him to "As the World Turns." He appeared periodically on the soap, "Loving," from 1984 through 1991 and had roles in the films "Foreign Student" and "Extreme Justice" in the '90s. Herrera was the biological father of actress Gaby Hoffmann, but the two were estranged. Herrera was diagnosed with lymphoma in 1997 and subsequently wrote a book about his experiences (2005's "The Cancer War") and promoted the significance of stem cell research (via Stone County Enterprise). Herrera's cancer, which had been in remission, returned and he died in 2011 at the age of 67.
John Colenback
While the character of Dan Stewart was introduced in 1962, John Colenback didn't play this role until 1966, and he embodied Dan for the next seven years. In this world of seemingly infinite doctors and lawyers, Colenback's Dan Stewart stood out as being debonair, although he had his fair share of dramas — like discovering that his niece is really his daughter and losing his wife after she falls down the stairs.
Prior to "ATWT," Colenback starred in the soap opera "From These Roots," but he initially made his name in the theater. He made his Broadway debut in 1961 with a role in "A Man for All Seasons" and would go on to star in the Broadway show, "After the Rain," in 1967. Other theater roles included an off-Broadway turn in "Twelfth Night" and regional productions of "The Importance of Being Earnest" and "Rosencrantz and Guildenstern are Dead." Colenback was a lifelong supporter of LGBTQ causes and organizations such as The Names AIDS Quilt Project. He died in 2015 from complications related to pulmonary disease. He was 79.
John Reilly
Oftentimes in the soap world, actors take breaks from their roles and reprise them later. Such was the case with John Colenback and the role of Dan Stewart, which he left for a few years in the '70s. So, John Reilly stepped in to play Dr. Dan Stewart from 1974 through 1976 and filled the shoes so well that he'd go on to become a tried and true soap star.
Following his turn on "As the World Turns," Reilly would go on to have recurring roles in series like "Quincy M.E.," "How the West Was Won," and "Dallas." His real claim to fame began with an 11-year run as Sean Donely on "General Hospital." Fans followed the rollercoaster of Reilly's Sean, who swung between hero and villain like it was nobody's business. He continued on in the soap world as he appeared as Jennie Garth's father in "Beverly Hills, 90210" and had a long run on "Passions." Reilly died in 2021 when he was 86 from undisclosed causes. His daughter noted that, with his death, "the brightest light has gone out" (via Deadline).
Michael Louden
Michael Louden's Duke Kramer was first introduced to the citizens of Oakdale in 1988. Duke was a moody and angry young man, who discovered that his father was John Dixon (the person from whom he most definitely inherited that anger gene). Duke would go on to have a long relationship with Lien Hughes (played by later "ER" star Ming-Na Wen) and he left the show in 1990, although he would return briefly in 1993.
Louden graduated from Juilliard and, after his time in "As the World Turns," would continue on to have brief appearances in projects like "The Langoliers," "Arli$$" and the film, "Space Cowboys." Louden co-hosted the G4 series "Arena" in 2003 and played a "cop-loving drag queen" in the LGBTQ slasher flick, "Hellbent," in 2004. He also worked extensively in theater, including a role in the play, "Three Feet Under," which was directed by comedy legend, Lily Tomlin (via The LA Times). Louden was only 40 when he died suddenly in 2004 from undisclosed causes.
James Douglas
"As the World Turns" is a world that turns with the efforts of doctors and lawyers galore, including James Douglas as Grant Colman, the brusque lawyer who appeared on the show from 1973 through 1981. Douglas made a name for himself in the world of daytime soaps with his turn as another lawyer, Stephen Cord, on "Peyton Place" — where he fell in love with Betty Anderson (Barbara Parkins) and fought with his half-brother, Rodney Harrington (Ryan O'Neal).
Douglas starred in over 400 episodes of "Peyton Place" from 1965 until its ending in 1969 before moving on to the complicated lives of the folks in Oakdale. Douglas became a familiar face in the soap world as he also had recurring appearances on "Another World," "One Life to Live," and "The Edge of the Night." While his work was primarily in television, Douglas also appeared in films such as the TV movie of "A Clear and Present Danger." Douglas died in 2016 at the age of 86 from unknown causes (via Deadline).
Ruth Warrick
In the world of soap operas, Ruth Warrick stands out as a legend, who first graced the daytime screens as Janet Johnson on "Guiding Light" in 1952. Warrick moved on to Phillips' next show, "As the World Turns," where she joined the original cast to play the stubborn and independent Aunt Edie Hughes from 1956 through 1960. Edie was known for her refusal to play by the rules, as she wouldn't settle down and instead fell for a married man — all of which was almost unheard of at the time.
Warrick continued her soap streak with a role as Hannah Cord in "Peyton Place" and she cemented her iconic status by playing socialite Phoebe Tyler in "All My Children." Warrick was part of the original cast of "All My Children" and appeared on living room screens for 35 years, telling The NY Times in 1985: "In one week, we play to an audience larger than Clark Gable played to in his whole career. You say 'Phoebe,' and 50 million people know what you mean." Prior to her soap stardom, Warrick hit it big in the film world after making her feature film debut in "Citizen Kane," where she played Orson Welles' first wife, Emily. Warrick died in 2005 at the age of 88 after complications from pneumonia, and both her death and a tribute to her life's work were written into "All My Children."
Michael Morrison
"As the World Turns" gave viewers their fair share of heartthrobs, including Michael Morrison's Caleb Snyder, who first appeared on the show in 1988. Caleb was Holden Snyder's (Jon Hensley) younger brother, who returns to Oakdale after accidentally getting a girl pregnant in Chicago.
Born in New Orleans in 1960, Morrison's first on screen appearance was in the 1983 TV movie, "Hobson's Choice," followed by a guest starring role in "Miami Vice." "As the World Turns" marked his biggest role. Sadly, his life was cut short in 1993, when he died in his sleep from a drug overdose at just the age of 33 (via The NY Times). Morrison's "ATWT" costar, Susan Marie Snyder, who played Caleb's wife Julie, noted that he was replaced the next day and "that was pretty traumatic. The part of me who made 'Julie' real was deeply in love with the part of Michael who played 'Caleb.' It was very difficult to separate that out." (via Santa Barbara: le site francais). Morrison left behind a wife and young son.
If you or anyone you know is struggling with addiction issues, help is available. Visit the Substance Abuse and Mental Health Services Administration website or contact SAMHSA's National Helpline at 1-800-662-HELP (4357).
Carmen Duncan
In the soap world and that of "As the World Turns," Lisa Grimaldi is a trailblazer — the first "vixen" of soap operas, whom Time Magazine once referred to as "the most hated woman on TV" (via TV Fanatic). While Eileen Fulton played Lisa for 50 years from 1960 through 2010, Australian star Carmen Duncan stepped in for a few episodes in 2004 while Fulton was on medical leave.
Although Duncan only appeared in a few episodes of "ATWT," she was already a bona fide soap star known to fans worldwide. Duncan first found stardom in her homeland with roles on Aussie series like "You Can't See Round Corners," "The Spoiler," and "Number 96." Duncan moved Stateside and launched her soap career there with her portrayal of independent and successful businesswoman, Iris Carrington Wheeler, in "Another World" from 1988 through 1994. Duncan appeared in dozens of series and films over her 50-year career with her final role in the film "Hotel Mumbai," opposite Dev Patel. Duncan died in 2019 at the age of 76 from breast cancer.
Farley Granger
A fiery woman like Lisa Grimaldi needs her share of men to keep her interested. As such, fans were treated to the love interest du jour in the form of Farley Granger's Earl Mitchell, a mysterious Interpol agent investigating James Stenbeck. Granger appeared on the series from 1986 through 1988 and left after Earl was killed off.
Granger became a star in the 1940s and 50s after being cast in two Alfred Hitchcock films: "Rope" (1948) and "Strangers on a Train" (1951). Although he'd found success in film as an MGM star, Granger decided to pursue his passion for television and theater in particular. He bought out his Goldwyn contract to get the freedom to do theater. As he told The NY Times in 1977: "Hollywood was never a place for me. The stage was the magic." After "ATWT," Granger appeared on screen a few more times with a guest role in "Murder She Wrote" and a final appearance in "The Next Big Thing" opposite Connie Britton. An open bisexual, Granger had relationships with Shelley Winters –- described as "the love of my life and the bane of my existence" in his autobiography –- and Robert Calhoun, his longtime partner (via The NY Times). Granger died in 2011 at the age of 85 from natural causes.
Robert Hogan
Robert Hogan appeared on "As the World Turns" from 1991 to 1992 as the L.J. McDermott, the father of Larry McDermott. Although his tenure on the series was brief, fans by then would have been well-acquainted with Hogan's face, as he'd already appeared in a number of beloved soaps and TV shows.
Hogan's television career took off with his starring role as Gilly Gillespie in "The Young Marrieds" from 1965 through 1966, followed by his portrayal of Tom Winter on "Peyton's Place." With turns on classics like "The Mary Tyler Moore Show," "I Dream of Jeannie," and "Mork and Mindy," Hogan became a face people recognized, even if they didn't know his name. That would change with the release of "Hogan's Heroes," as Bob Crane's titular character, Robert Hogan, was named after him (via The Hollywood Reporter). Hogan's later appearances included recurring roles on "The Wire" and "Law & Order," with his final role in the short film, "The Deplorable." In 2021, Hogan died at the age of 87 following complications from pneumonia (via USA Today).
Nathaniel Marston
In 1998, "ATWT" viewers met Nathaniel Marston's Eddie Silva, a young man who grew up in the foster care system and witnessed his mother's violent murder. Eddie's storyline is one of self-discovery as he tries to find his biological father — as well as himself, in his own pursuit of love. While his character left the show in 2000, Marston continued to make waves in the soap world.
Following his exit from "As the World Turns," Marston became part of the cast of "One Life to Live," where he played both recovering drug addict Al Holden and later, Michael McBain, after Al was killed off and fans wrote in to demand that Marston return to the show (via The NY Times). Marston left "One Life to Live" in 2007 and had a few more roles on series like "Law & Order: SVU," "White Collar," and "Castle." His final appearance was as the protagonist in the 2011 LGBTQ+ film, "Walk a Mile in My Pradas." Tragically, 40-year-old Marston died in 2015 after getting into a car accident.
Marnie Schulenburg
Actress Marnie Schulenburg took over as the very troubled Alison Stewart on "As the World Turns" in 2006, replacing Jessica Dunphy and a host of child actors (including Sarah Hyland of "Modern Family") who played her from 1994 to 2005. Schulenburg landed the role shortly after graduation from DeSales University in 2006 and remained with the series until its final episode in 2010 while also earning a Daytime Emmy Award nomination for her performance.
Schulenburg later appeared in numerous primetime series, including multiple episodes of "Royal Pains," "Blue Bloods," and "City on a Hill." She returned to the soap world for a brief run on "One Life to Life" in 2013 and later joined a cast of fellow soap vets for the YouTube-Amazon series "Tainted Dreams," which follows the making of a fictional daytime series. But in 2020, Schulenburg revealed to Soaps.com that she had been diagnosed with Stage 4 metastatic breast cancer.
At the time of her diagnosis, Schulenburg was a new mother: her daughter, Coda, with husband Zack Robidas (an actor on "Succession"), was born in 2019. The 37-year-old Schulenburg, who wrote candidly about her health issues on her social media pages, died from the disease on May 17, 2022.
Kathryn Hays
From 1972 to 2010, actress Kathryn Hays played Kim Hughes, whom the New York Times described as a "stereotypical 'home wrecker'" turned matriarchal figure on "As the World Turns." Hays, who was a staple of episodic television in the 1960s, was initially slated to play Kim for six months, but the character's brassy persona and penchant for torrid romances made her an audience favorite. She eventually became the fourth longest serving cast member prior to the show's conclusion in 2010 after Helen Wagner, Eileen Fulton, and her on-screen husband, Bob Hastings.
Hays made the rounds on primetime television in the 1960s and early '70s, appearing on such hit series as "Hawaiian Eye," "Bonanza," and "The Man from U.N.C.L.E." Her best-known screen character prior to Kim Hughes was Gem, a mysterious woman with the power to heal injuries on "The Empath," a Season 3 episode of "Star Trek: The Original Series." Her work on "ATWT" was her most prominent showcase from the 1970s to the 2000s, though she also made appearances on "Law & Order" and "Law & Order: Special Victims Units" during this time period.
Hays, whose three marriages included a three-year union with Golden Age Hollywood star Glenn Ford, died at the age of 87 at an assisted living facility in Fairfield, Connecticut on March 25, 2022.
Rita Walter
Rita Walter joined the cast of "AWTW" in 1972 to play Carol Deming, whose near-consistent streak of bad luck minted her as a disaster magnet. Several of her marriages ended in divorce or death, but after a decade of consistent misfortune, she appeared to reach her breaking point. Carol married a reverend and left Oakdale — a move echoed by Rita herself, who married a minister before departing the soap in 1981. Walter made one final screen appearance in the 1985 faith-based film "Cry from the Mountain" before retiring from acting and becoming an optician.
Prior to soap stardom, Walter's screen career was a curious one. Billed as Rita McLaughlin, she was a young assistant to Don Herbert on the children's science demonstration series "Watch Mr. Wizard" and played a small role on "The Patty Duke Show." She also appeared on another daytime soap, "The Secret Storm," but "AWTW" was her longest running and best-known television role. In late 2022, Walter's brother, David McLaughlin stated that she had died on December 25, 2022 at the age of 71.
Joan Copeland
The sister of Pulitzer Prize-winning playwright Arthur Miller – and one-time sister-in-law to Marilyn Monroe – Joan Copeland was a mainstay of the New York theater scene for nearly 60 years, appearing in productions like her brother's "The American Clock," which earned her a Drama Desk Award in 1981. But she also performed on numerous television series, including "Search for Tomorrow," "Love of Life," — on which she played twins — and "As the World Turns." She made a pair of appearances on the latter series as Greta Aldrin, who brought her scheming daughter, Ariel, into the home of her employer, the wealthy Stenbeck family.
Copeland's other small screen credits included a recurring role as Judge Rebecca Stein on "Law & Order" and guest appearances on "Chicago Hope" and "ER." She had fewer film credits, but they included a handful of studio features, including 1998's "The Object of My Affection" and 1997's "The Peacemaker." Copeland died at her home in Manhattan on January 4, 2022, at the age of 99.
Charles Siebert
A durable actor on television, stage, and in film, as well as an accomplished director for episodic TV, Charles Siebert was just beginning his long career when he played Reverend Wally Matthews for a two-year run of "As the World Turns." Reverend Matthews briefly drives a wedge between Lisa Miller and Don Hughes, with Lisa leaving Oakdale over her inability to choose between him and the reverend. She later dumps Matthews, which ended Siebert's time on the series.
After completing his work on "AWTW," Siebert worked steadily on New York-based television and stage productions before heading to Los Angeles in the mid-1970s. There, his screen career took off with dozens of episodic television appearances and roles in feature films ranging from the cult horror favorite "Blue Sunshine" to studio films like "Coma" and the Al Pacino-starring "And Justice for All." He also starred as Helen Keller's father in the 1979 TV remake of "The Miracle Worker" and played Bonnie Franklin's boss on "One Day at a Time" before earning his best-remembered TV role as Dr. Stanley Riverside II, who clashed with Pernell Roberts' Trapper John McIntyre over the course of seven seasons of "Trapper John, M.D."
Siebert remained active on television as both an actor and director into the mid-1990s playing, among other roles, the god Poseidon on "Xena: Warrior Princess." He also enjoyed a long second career during this period as a director on such series as "Knots Landing," "The Pretender," and "Xena." He died of COVID-related pneumonia at the age of 84 on May 1, 2022.
Bruce MacVittie
Actor Bruce MacVittie played a lot of streetwise types over the course of his long career. Standouts in this regard include multiple appearances in "Law & Order: Special Victims Unit," as well as Clint Eastwood's "Million Dollar Baby," "Blue Bloods," "Homicide: Life on the Street" and a memorable turn as a juror coerced by Tony's crew on "The Sopranos." MacVittie also found time in his busy schedule to play bad guy Marcus Tull on four episodes of "As the World Turns" in 2007.
MacVittie was also a dedicated stage performer and earned respect from peers and critics alike for his work on the New York stage scene. "His performances were always glistening and crackling; a heart and a joy to watch" said Al Pacino, who co-starred with MacVittie in David Mamet's "American Buffalo," in an interview cited by the New York Times. In the 1980s, MacVittie also teamed with fellow up-and-comers like Gina Gershon and Matthew Broderick to found the Naked Angels theater group.
MacVittie paused his career in 2013 to train as a palliative nurse in order to care for friends who struggled with illness. He returned to his craft in 2017 and enjoyed roles on high-profile projects like Ava DuVernay's "When They See Us," "The Good Nurse," and "Blue Bloods." MacVittie died at the age of 65 on May 7, 2022.
Lisa Loring
For every child actor who transitions into a successful career as an adult, there appears to be an even greater number who fail to eclipse early brushes with fame. Case in point: Lisa Loring, who played the pigtailed Wednesday Addams on the "The Addams Family" sitcom from 1964 to 1966. Her poker-faced delivery set the tone for future portrayals of the character, including Christina Ricci in the '90s-era features and Jenna Ortega in the popular Netflix series, but Loring was unable to parlay the role into a lasting career. When "The Addams Family" ended, she made occasional appearances in other television series and made-for-TV films, including a reprise of Wednesday in a glum 1977 reunion film, "Halloween with the Addams Family."
Loring returned to series work in 1980 as the vampish Cricket Montgomery, who took pains to seduce several older men during her three-year run on the daytime program (via Soap Central). But her career and personal life soon foundered: she worked in the adult industry as a make-up artist, struggled through a tumultuous marriage to porn actor Jerry Butler, and became addicted to heroin in the early '90s (via People Magazine). She later found sobriety and stability and returned to acting in low-budget horror features in the mid-2000s. Tragically, Loring died just as the "Wednesday" series sparked interest in her own turn as the character; she suffered a major stroke, brought on by smoking and hypertension, and died at the age of 64 on January 28, 2023.
If you or anyone you know needs help with addiction issues, help is available. Visit the Substance Abuse and Mental Health Services Administration website or contact SAMHSA's National Helpline at 1-800-662-HELP (4357).
Don MacLaughlin
As lawyer Chris Hughes, Don MacLaughlin served as the foundation for both the Hughes family and the sprawling cast of "As the World Turns" from its first episode in 1956 until his final appearance on the series in 1986. Along with co-stars Helen Wagner — who played Chris' wife, Nancy Hughes — and actors Don Hastings and Eileen Fulton, he was one of the longest–running contract players on the series, save for a year-long period in which he was moved to recurring status from 1985 to 1986 (via Soap Central).
MacLaughlin moved from his native Iowa to New York in the 1930s, where he lent his resonant voice to numerous radio programs and appeared on Broadway throughout the 1940s. He followed one of his regular radio assignments, a soap opera called "The Road of Life," to television in 1954 and remained with the series for more than 100 episodes before joining the cast of "AWTW." In the 1980s, he turned up as Chief Justice Earl Warren in the 1983 miniseries "Kennedy" and was featured in Andrei Konchalovsky's action-thriller "Runaway Train" in 1985. MacLaughlin left the soap shortly after the Hughes celebrated their 50th wedding anniversary; he died after a brief illness at the age of 79 on May 28, 1986.
Santos Ortega
Will Lee, who played Mr. Hooper on "Sesame Street," was the first actor to be cast as William Hughes on "As the World Turns," but left the series after just two episodes. His replacement was Santos Ortega, a veteran radio and theater performer who remained with the series for two decades until his death in 1976. "Pa," as Hughes was affectionately known on the series, was a kindly figure, ready to offer support or affection to his sizable family at all times.
Ortega began his acting career on the New York stage as a teenager and soon graduated to Broadway productions in the 1920s. He also worked extensively in radio, voicing many of the medium's most iconic detectives, including Perry Mason, Nero Wolfe, and Charlie Chan (via the New York Times). "ATWT" dominated his screen career, though he made occasional forays into other series like the live anthology program "Studio One" and occasional features like the 1951 legal drama "The Family Secret." Ortega died on April 10, 1976, in Fort Lauderdale, Florida.
William Johnstone
For more than two decades, William Johnstone dispensed firm but fair justice to the town of Oakdale as resident Judge James T. Lowell on "As the World Turns." A devoted father to his troubled son, James Jr. (Les Damon) and daughter-in-law Claire (played initially by Anne Burr McDermott, among others), Judge Lowell remained an active presence on the series from 1956 until 1979, when a series of heart attacks led to the character's demise.
Like Santos Ortega and Don MacLaughlin, Johnstone was a theater and radio performer who was best known for replacing Orson Welles as the voice of the mysterious pulp hero The Shadow in 1938. Johnstone, who also wrote for newspapers (via the Des Moines Register) prior to his acting career, left the CBS series for Hollywood in the 1940s and worked his way up from uncredited roles to supporting characters in 1953's "Titanic" and guest roles on series like "Dragnet." When his tenure on "AWTW" ended, Johnstone made sporadic forays into episodic television and miniseries until 1988; he died nearly a decade later on November 1, 1996, at the age of 88.
Anne Burr McDermott
A number of actors played the terminally lovelorn and frequently married Claire English during the first two decades of "As the World Turns." Gertrude Warner and Nancy Wickwire both took the reins for the character during the 1960s, and were followed by Barbara Berjer, who navigated Claire's ups and downs from 1965 until the character's death in a hit-and-run accident in 1971. However, the first Claire on "ATWT" was stage and radio actress Anne Burr McDermott, who debuted in the role on the show's first episode in 1956.
McDermott, a Boston native, got her start in summer stock theater before heading to Broadway, where, billed as Anne Burr, she starred in Orson Welles' celebrated and powerful adaptation of Richard Wright's "Native Son" in 1941 (via the New York Times). Her resonant voice and intonation made her an in-demand performer on radio dramas, especially for villainous characters on series like "Backstage Wife," for which she played two separate but equally venomous roles. Feature film work, all largely anonymous, in the 1940s was interrupted by her blacklisting by Senator Joseph McCarthy's Communist witch hunts in the early 1950s, but she eventually found work television early soaps like "City Hospital" and "The Greatest Gift."
After three years as Claire, McDermott departed both "ATWT" and acting as a career; she relocated to Los Angeles with her second husband, Tom McDermott, who co-founded the production company Four Star Television. Anne Burr McDermott died of respiratory failure at the age of 82 on February 1, 2003.
Henderson Forsythe
Stalwart family man Dr. David Stewart was initially played by Ernest Graves, who debuted in 1960 but left the series to join "Guiding Light" in 1962. Henderson Forsythe, a Tony-winning musical theater star and busy character actor, replaced him. Forsythe remained as Stewart through most of the character's major trials, including a bout with amnesia, before Stewart was killed off in 1991. For his work on the series, he received a Daytime Emmy nomination in 1981.
A World War II veteran and classmate of playwright Tennessee Williams (via the New York Times), Forsythe began acting in college and made his way to Broadway as both an actor and director in the late 1950s. He also began appearing on television during this period, including stints on two soaps: "The Edge of Night" and "From These Roots." His tenure as David Stewart began soon after, but Forsythe also remained active on series like "Dr. Kildare" and on Broadway in productions of "Who's Afraid of Virginia Woolf?" and "The Birthday Party." In 1979, he was nominated for a Tony Award for his rambunctious performance as Sheriff Ed Earl Dodd in "The Best Little Whorehouse in Texas." Film roles were also plentiful during this period, most notably in Woody Allen's "Interiors" and "Silkwood." He later added primetime TV to his busy schedule with "Eisenhower and Lutz," a short-lived comedy.
After departing "ATWT" in 1991, Forsythe kept busy with guest roles on series like "Law & Order," and also appeared as Colonel Harland Sanders in a string of TV commercials for Kentucky Fried Chicken that began in 1994. He died of undisclosed causes at the age of 88 on April 17, 2006.
Nancy Wickwire
Though Nancy Wickwire's life was cut short at a relatively early age — she died of cancer at the age of 48 on July 10, 1974 – the actress accomplished a great deal during that brief period of time. Wickwire appeared on television throughout the 1950s and '60s, including a run as Claire English Lowell on "As the World Turns" between 1960 and 1963. She also logged time on other soaps, including "Guiding Light," and was a frequent guest star on primetime series like "Gunsmoke," "The Fugitive," and "The F.B.I."
She was perhaps better known as a talented stage actress with some of the most acclaimed theater companies in the United States. Wickwire performed with the American and New York Shakespeare Festivals, Yale Repertory Theater, and Minneapolis Theater. She also appeared on Broadway on numerous occasions, beginning in a 1951 production of "Saint Joan." Wickwire's performances brought her an Obie Award, given to Off-Broadway productions, in 1956 and 1959. She capped her screen career with a yearlong stint on "Days of Our Lives" from 1972 to 1973.
Frances Reid
Soap opera devotees knew Daytime Emmy winner Frances Reid as Alice Horton, who dispensed homespun advice and doughnuts in equal measure on "Days of Our Lives" from its first episode in 1965 to 2007. However, "Days" wasn't Reid's only foray into the soap opera world — she starred in a TV adaptation of a popular radio soap, "The Inner Life," from 1954 to 1955, and played the very un-Alice-Horton-like Grace Baker on "As the World Turns" from 1959 until 1962. Her last daytime gig prior to "Days" was on "The Edge of Night" in 1964.
After training at the Pasadena Community Playhouse, Reid began appearing on Broadway in productions of Shakespeare in the mid-1930s. She won minor, often uncredited roles in several features during this period, and then moved to television in the 1950s. Reid appeared on numerous dramatic anthology series during this period, including "Studio One" and "Kraft Theater," and enjoyed guest roles on episodic series like "Alfred Hitchcock Presents" and "Wagon Train" prior to joining "Days." Red continued to land guest and supporting roles in the '60s and early 1970s, most notably in John Frankenheimer's "Seconds." Reid's final appearance on "Days" came in 2007, though she remained a contracted player with the daytime program until her death at the age of 95 on February 3, 2010.
James Rebhorn
Character actor James Rebhorn twice dropped in on the citizens of Oakdale, playing roles that could be charitably described as polar opposites; from 1988 to 1991, he earned a Soap Opera Digest Award nomination as Angel Lange's monstrous father who committed suicide after being confronted with abusing his daughter. He returned in 2010 to play was Reid Oliver's kindly Uncle Angus, who helped facilitate his nephew's cremation after his accidental death.
Rebhorn played characters on both sides of the moral fence throughout his long career, which began in the New York theater scene in the early 1970s. He played more than his share of unyielding authority figures — lawyers, cops, doctors, soldiers, and fathers — in films and on television shows like "Independence Day," "Scent of a Woman," "Meet the Parents," and most notably, as the attorney who sent Jerry and friends to jail on the "Seinfeld" finale. But he also handled more nuanced characters with considerable skill; he was a vicious serial killer and a dogged defense attorney on episodes of "Law & Order," and played the sympathetic, bipolar father of Claire Danes' troubled CIA agent on "Homeland."
Rebhorn, who enjoyed recurring roles on multiples series in the '90s and 2000s, including "White Collar" and "Enlightened," was diagnosed with melanoma, a form of skin cancer in 1992, and eventually died of it at the age of 65 on March 21, 2014.
Dan Frazer
Character actor Dan Frazer played more than his share of cops during his four-decade career, most notably the perpetually beleaguered Captain Frank McNeil on "Kojak." The native New Yorker also got to explore the home life of police officers as Lt. Dan McCloskey, second husband to Nancy Hughes (Helen Wagner), on "As the World Turns" from 1984 to 1996. McCloskey's storyline closed on a poignant note as he battled Alzheimer's disease, which eventually claimed the character's life in 1996.
The New York Times noted that Frazer developed an interest in acting at a neighborhood community center in Hell's Kitchen where he grew up in the 1930s. He entertained troops during World War II and began appearing on live television productions in the early '50s. Rangy and streetwise in appearance and disposition, he was a natural for detectives and hoods, as well as soldiers, blue-collar types, and even a few priests, which he played in "Lilies of the Field" opposite Sidney Poitier and in Woody Allen's "Bananas."
In addition to his work on "Kojak" and a 1983 TV-movie reunion, Frazer had recurring roles on "The Gangster Chronicles" (as President Franklin Delano Roosevelt), and three of the "Law & Order" franchise titles, for which he played several judges. He remained active into the 2000s, most notably in the 2006 short "Fireflies" which cast him as an elderly man whose granddaughter (Kate Mara) sought to free him from a nursing home. Frazer died of cardiac arrest at his home in Manhattan on December 16, 2011, at the age of 90.
William LeMassena
For some actors, a job on a daytime soap is the launching pad for their careers, while for others, it's steady employment at the end of their time in the spotlight. For actor William LeMassena, his four years as lawyer Ambrose Bingham on "As the World Turns" fell into the latter category. The actor debuted on Broadway in a 1940 production of "The Taming of the Shrew" which starred the legendary theater couple Alfred Lunt and Lynne Fontanne, and returned to the Great White Way on many occasions over the next four decades, but kept a relatively low profile in regard to film and TV appearances.
LeMassena did play the heavenly friend who granted Gordon MacRae's character a final wish in the 1956 film version of "Carousel," and appeared in televised adaptations of classic stage productions, including a take on William Shakespeare's "The Tempest" with Richard Burton that aired on "The Hallmark Hall of Fame" in 1960. He landed guest starring roles on primetime series throughout the 1960s (for which he was often billed as William Le Massena) and earned bit parts in films like "All That Jazz" and the Jeff Bridges comedy "See You in the Morning." His "ATWT" role was his longest TV engagement and his last; LeMassena died of lung cancer at the age of 76 on January 19, 1993.
Mary Linda Rapelye
Attorney Maggie Crawford tackled a pair of major crime cases during her four years in Oakdale while also navigating the emotional pitfalls that all characters faced on "As the World Turns." Chief among these was the loss of her boyfriend, Tom Hughes, to his assistant, as well as a custody case involving an abandon child that she sought to adopt. Having solved all of these — and found new love with cop Frank Andropoulos — she departed Oakdale to join her niece, Cricket, in California.
Actress Mary Linda Rapelye played Maggie on "ATWT" from 1981 to 1985 after a decade-long pause in her career. She made an auspicious debut in Richard Brooks' adaptation of "In Cold Blood," playing the classmate of a murdered girl, and later earned pop culture fame as a treacherous space "hippie" in the Season 3 "Star Trek" episode "The Way to Eden." Minor roles on TV and features preceded her departure from acting in 1969, but she returned in 1979 to play a senator's wife in the CBS miniseries "Blind Ambition" about White House counsel John Dean and his involvement in the Watergate scandal. Rapelye then spent several years on "ATWT" and "One Life to Live" before capping her career with a minor role in the Sandra Bullock comedy "The Proposal." Rapelye died of cancer on April 5, 2021, at the age of 76.
Terry Lester
A talent for playing rogues and Lotharios boosted actor Terry Lester to soap opera stardom in the 1980s and 1990s after a lackluster career on TV. Lester enjoyed a near-decade-long run on "The Young and the Restless" as uber-cad Jack Abbott, but departed the show for a short stint on "Santa Barbara" before taking on architect Royce Keller on "As the World Turns." Another likable bad boy in the vein of Jack Abbott, Keller also suffered from multiple personality disorder, including a little boy and another persona so violent that it led to the death of Royce's own sister.
A talented singer and musician as well as an actor, Lester made his debut with an uncredited role in "Airport 1975" and landed the lead in "Ark II," a short-lived children's series set on a post-apocalyptic Earth. He drifted through various series and TV-movies, including the notorious "KISS Meets the Phantom of the Park," before gaining widespread attention for Jack Abbott on "The Young and the Restless." After leaving "ATWT," Lester returned to guest roles on "Star Trek: Voyager" and "Walker, Texas Ranger" and penned music for use on film and television projects. He died at the age of 53 on November 28, 2003.
Stuart Damon
Though best known for his Emmy-winning performance as Dr. Alan Quartermaine on "General Hospital," actor Stuart Damon made brief forays to other soaps following his abrupt dismissal from that series in 2006 after three decades on the air (via the Hollywood Reporter). Damon stopped by "As the World Turns" in 2009 to play Ralph Manzo, a crooked businessman who attempted to swindle his way into the Stenbeck fortune. Damon departed "ATWT" in 2010 and headed for "Days of Our Lives," where he played Governor Jim Ford.
Prior to his soap opera stardom, Damon was the star of several Broadway musicals, which led to his role as the prince in a CBS production of Rodgers and Hammerstein's "Cinderella" in 1965. He relocated to London and starred in several ITC and BBC television productions, including the cult favorite "The Champions" in 1968. He joined "General Hospital" in 1977 and picked up six Daytime Emmy nominations as Alan Quartermaine, a complex scoundrel whose marriage to Leslie Charleson's character was marked by bouts of infidelity and even murder attempts.
Despite his firing from "General Hospital," he returned to the series on several occasions as the ghost of Alan, who died in 2006. Between soaps, Damon also appeared in Bob Fosse's "Star 80" and episodic series like "Fantasy Island" He died after a long bout with renal failure at the age of 84 on June 29, 2021.
Robert Horton
A star of the wildly popular TV Western "Wagon Train" in the late 1950s and early '60s, actor Robert Horton traded in his spurs for a business suit to play publisher Whit McColl on "As the World Turns." A controlling figure in the lives of his family and business associates, McColl found himself invariably in the middle of one conflict or another — between scheming employees, with wife Lisa Colman (Fulton), and with an ex-wife, among others. With so many problems occurring at the same time, it seemed inevitable that someone would decide to bump off Whit, which finally took place in 1984 when his housekeeper (and the secret mother of his son) beat him to death with a crystal decanter.
Horton began his career as a contract player for various studios, including Universal, which cast him on "Wagon Train" in 1957. Though an exceptionally popular show, he feared being typecast as a Western star and left the show in 1962 to pursue other options, including a singing career (via the New York Times). Subsequent projects, including the cult U.S.-Japanese sci-fi thriller "The Green Slime" proved only moderately successful, but Horton remained active in theater and on guest roles until 1989. He was a staple of Western memorabilia shows until his death on March 9, 2016, at the age of 91.
Don Chastain
How versatile was actor Don Chastain? The answer: very. The Oklahoma City native worked both behind and in front of the cameras on "As the World Turns," playing both Logan Andrews in the late '80s and a pilot named Cooley in the early 2000s while also serving as a Daytime Emmy-nominated writer in 1993 and 1996, having co-authored more than 100 episodes of the show. Chastain maintained this balance between writing and performing throughout his career, which comprised at various times starring roles in Broadway musicals like "It's a Bird… It's a Plane… It's Superman," guest shots on numerous series, a starring turn as Debbie Reynolds' sportswriter husband on "The Debbie Reynolds Show" and recurring characters on "Rhoda," "General Hospital," "One Life to Life," and "Search for Tomorrow."
Between these varied assignments, Chastain even found time to sing with his own jazz group as well as Count Basie's Band. Busy on television until the 2000s, Chastain died of cancer at the age of 66 on August 9, 2002.
Roscoe Born
In terms of soap stardom, Roscoe Born's roles on "As the World Turns" were largely overshadowed by his characters on other dramas: he netted a Daytime Emmy nomination in 1990 and 1991 for playing good and bad twins on "Santa Barbara," and tackled more than his share of memorable villains, including the abusive cult leader Mitch Laurence on "One Life to life," mobster Joe Novak on "Ryan's Hope," and Tom Fisher on "The Young and the Restless," who met a deserved end on the wrong side of a pistol. His "ATWT" assignments were relatively minor: he was a lawyer in a custody case in 1999 and then returned in 2001 to play a police detective.
Born, who was also a singer and songwriter, began his career on television in the mid-1970s and appeared in a handful of low-budget features and episodes of "The Rockford Files" and "The Incredible Hulk," among other series, before settling into his long career on daytime TV. Between soap assignments, he occasionally returned to primetime shows with guest shots on "Murder, She Wrote" and "Midnight Caller." Born died on March 3, 2020, at the age of 69; a statement issued by his family on social media indicated that he suffered from bipolar disorder and committed suicide.
If you or anyone you know is having suicidal thoughts, please call the National Suicide Prevention Lifeline​ by dialing 988 or by calling 1-800-273-TALK (8255)​.
Louis Zorich
A busy character actor in films and on television and stage for more than five decades, Louis Zorich paused his schedule in 1987 long enough to appear on five episodes of "As the World Turns" as a Greek police inspector searching for Craig Montgomery after his plane crashed and he was taken prisoner by a Greek mobster. The soap assignment is one of dozens of character roles he played between the 1950s and the 2010s, though he was perhaps best known to mainstream audiences as Paul Buchman's cranky father on "Mad About You." But Zorich's career was both vast and diverse, and encompassed everything from "King Lear" to "The Muppets Take Manhattan."
Born to Yugoslavian immigrants, Zorich excelled at playing international characters from every point on the globe: a Russian ambassador in "Gammera the Invincible," a Greek tycoon in "Dirty Rotten Scoundrels," a Middle Eastern sheik in Mad Magazine's "Up the Academy," and a Jewish-American father on the CBS series "Brooklyn Bridge." Though he worked extensively on television and made numerous appearances in feature films, his first love was the theater; his credits in that medium included a Tony-nominated performance in a 1969 production of "Hadrian VII" and Willy Loman's brother, Ben, in a revival of "Death of a Salesman" with Dustin Hoffman. He often appeared in productions with his wife, Oscar-winning actress Olympia Dukakis, with whom he co-founded the Whole Theater Company in Montclair, New Jersey. Zorich died at the age of 93 on January 30, 2018.
Warren Frost
Between his early work on live television dramas and his late-inning stardom as Will Hayward on "Twin Peaks," actor Warren Frost had a year-long run on "As the World Turns" as Jarred Carpenter, the biological father of the perennially put-upon Iva Snyder. Frost's stint on the soap preceded a string of TV guest roles that preceded his casting on "Twin Peaks," which in turn led to steady work on TV and in films throughout the 1990s. Frost enjoyed a recurring role on "Matlock" and a five-episode arc on "Seinfeld" as the father of George Costanza's fiancée, as well as single appearances on "Murphy Brown," "The Larry Sanders Show" and other primetime programs.
Frost began acting in the early 1950s after serving in the Navy during World War II. He initially worked as a floor director and stage manager for "Philco Playhouse" before landing appearances on series like "Dragnet." He left Hollywood to teach acting at the University of Minneapolis but returned to New York for "ATWT" and then went back to Los Angeles for David Lynch's "Twin Peaks," which was co-created by his son, Mark Frost.
In 2017, Frost came out of retirement to reprise Doc Hayward for the sequel to "Twin Peaks" that aired on Showtime. He died that same year on February 17 at the age of 91.
Selena Royle
Several actresses played the mean-spirited Grace Baker on "As the World Turns," the best-known of which was Frances Reid of "Days of Our Lives." Reid's take on Grace was preceded by actress Selena Royle, who played the character from 1956 to 1959. Royle was the daughter of playwright Edwin Milton Royle, who wrote the 1921 play "Launcelot and Elaine" to provide her with her first stage role. Theater and radio dominated her career in the 1920s and '30s before she moved into feature films in the 1940s; she enjoyed supporting roles in major Hollywood features for the next decade, including "The Harvey Girls," "Courage of Lassie," and "The Heiress." Royle also contributed articles to various publications and served as a fashion editor for the New York-based publication Swank (via the Salt Lake City Tribune).
Royle's career was upended in the early 1950s when she refused to testify before the House Un-American Activities Committee over alleged Communist ties (via the University of Oregon). She was subsequently blacklisted and found work only on television or low-budget features, including the notoriously bizarre and poverty-stricken science fiction film "Robot Monster" in 1953. She moved to Mexico with her third husband, actor Georges Renavent, in 1955 and penned several books about the food and culture of Guadalajara (via the New York Times). She died there at the age of 78 on April 23, 1983.
James Karen
Among character actor James Karen's many television credits was Susan Stewart's physician father Dr. Fred Burke on "As the World Turns" between 1967 and 1970. For Karen, the "ATWT" gig was just one stop on a very long career in films, on episodic television and stage, and for East Coast television audiences, as a popular spokesperson for the Pathmark supermarket chain. Highlights of that impressive resume included Dan O'Bannon's "The Return of the Living Dead," which minted him as an unlikely cult horror hero, and as Mr. Teague, the real estate developer who built a suburban sprawl over a cemetery in Tobe Hooper's "Poltergeist." Before and after those projects, he was naturalistic player in films ranging from "All the President's Men" and John Cassavetes' "Opening Night" to "Nixon," "Any Given Sunday," and David Lynch's "Mulholland Drive."
Karen began his career on Broadway as Karl Malden's understudy in "A Streetcar Named Desire" and debuted on television in the late 1940s (via The Hollywood Reporter). He made his feature film debut in the absurd no-budget chiller "Frankenstein Meets the Spacemonster" in 1965 and worked at an almost non-stop pace for the next four decades. He amassed countless credits on episodic TV series ranging from "The Waltons" to "The Golden Girls," as well as a notable turn as the businessman whose greed led to the destruction of Walnut Grove on "Little House on the Prairie."
Off-camera, Karen was a close friend of silent film legend Buster Keaton and appeared with in him in a 1965 short titled "Film" which was written by playwright Samuel Beckett (via AP News). His final screen credit was the 2018 horror-comedy "Cynthia"; Karen died at home in Los Angeles on October 23, 2018, at the age of 94.