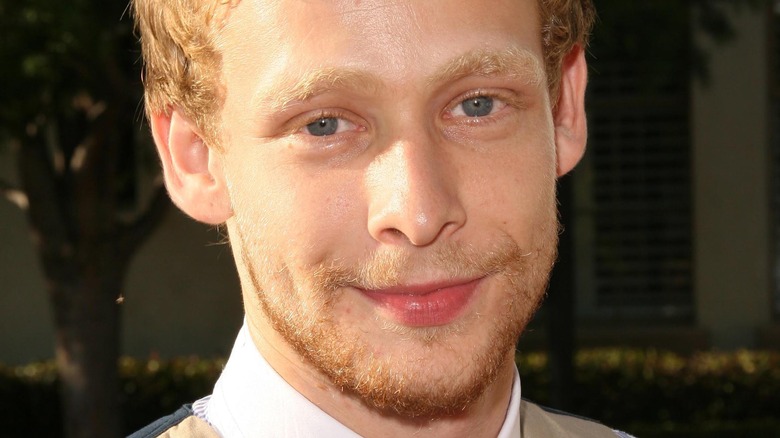 When we wonder what happened to certain actors and then discover that we didn't know one of our favorite actors had died, we often feel a sense of personal loss. The best actors elicit visceral reactions from movie audiences. We identify with the authenticity of their characters and await their films with excitement. Their roles leave an imprint on us. And on some level, we feel like we know them. Some of the best actors become movie stars, and others stay firmly cemented in the category of "that guy who played the one dude in that movie." However, their film roles remain a lasting legacy of their lives.
We collectively mourn the loss of every Philip Seymour Hoffman, Heath Ledger, or Robin Williams-sized celebrity. Yet many actors have been dead for years, and we're shocked when we realize they're gone. Some of the performers in our survey enjoyed a lengthy filmography and passed away in their twilight years. Some only appeared once onscreen and had careers cut tragically short. All died five or more years ago. All leave behind people who mourn them.
Amanda Peterson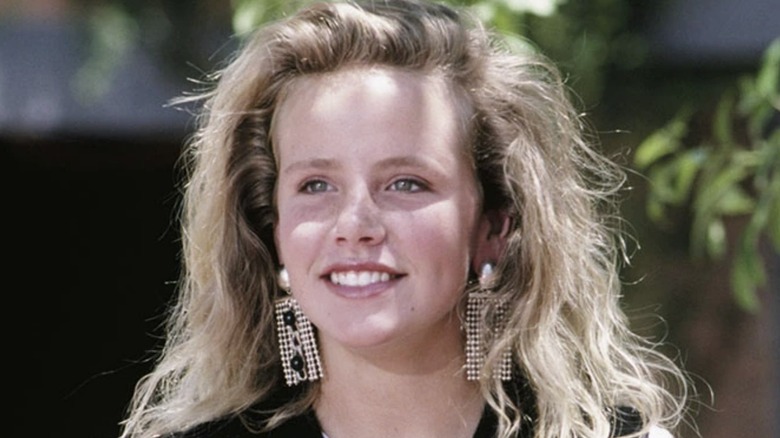 Amanda "Mandy" Peterson — Mandy to her friends — caught the acting bug early. Throughout her elementary school years, she starred in local theater productions in her hometown of Greeley, Colorado. It didn't take long for Peterson to score an agent, and like many child actors, she initially booked ad spots. She starred in over 50 national commercials before she began landing television and film roles. After guest appearances on hit '80s shows like "Silver Spoons" and "Father Murphy," Peterson starred on the big screen in "Explorers" (1984), alongside River Phoenix and Ethan Hawke.
It was Peterson's role as the popular cheerleader, Cindy Mancini, in 1986's "Can't Buy Me Love" that endeared her to audiences. Although she appeared destined for meteoric fame, Peterson's blazing Hollywood career seemed to fizzle by 1994. She retired from acting and returned to life in Colorado.
Peterson struggled to navigate through her post-celebrity life. She indulged in illicit drugs and soon developed a severe addiction. After four arrests in Weld County, Colorado, for charges including third-degree assault, Peterson attempted to regain her life. In her later days, friends told the Denver Post that she even spoke of getting back into social media and acting — she dreamed of opening an acting studio for young, aspiring actors. She died of an accidental morphine overdose at her apartment in Greeley on July 3, 2015, three days short of her 44th birthday.
If you or anyone you know is struggling with addiction issues, help is available. Visit the Substance Abuse and Mental Health Services Administration website or contact SAMHSA's National Helpline at 1-800-662-HELP (4357).
Justin Pierce
Justin Pierce is another actor who died before his career reached its potential. Justin Charles Pierce entered the world on March 21, 1975. A troubled teen, Pierce dropped out of high school and became part of the skateboarding scene in New York City. Trouble with drugs and criminal activity peppered Pierce's teen years. He even faced arrest on more than one occasion. But a role alongside Rosario Dawson in the 1995 film "Kids" would provide an escape for Pierce. Photographer-turned-director Larry Clark discovered the 19-year-old skateboarding in Washington Square Park with his friends. The fledgling director offered Pierce his first starring film role as obnoxious Casper, the best friend of "Kids" protagonist Telly.
The controversial "Kids" resonated with teenage audiences and critics alike, and Pierce won an Independent Spirit Award for his role. Pierce continued to connect with viewers through his authentic portrayal of troubled teens, going on to star in "A Brother's Kiss" (1997), "Next Friday" (2000), and other independent films. Unfortunately, Pierce's life issues followed him to Hollywood. While in Las Vegas to promote "Next Friday," the then 25-year-old actor took his own life on July 10, 2000.
If you or anyone you know is having suicidal thoughts, please call the National Suicide Prevention Lifeline at 1-800-273-TALK (8255).
Brad Lesley
Actor Brad Lesley's name may have more recognition with hardcore baseball fans than with moviegoers. The six-foot-six-inch Lesley played major league baseball from 1982 to 1985. Known as "The Animal" for his brawn, height, and in-game theatrics, Lesley delighted fans with his aggressive style. In 1978, the relief pitcher began his professional baseball path in the minor leagues, on the farm team of the Cincinnati Reds, and threw in the minors for five years.
After getting called up to the majors, he remained with the Reds for another two years. Lesley also completed a short stint with the Milwaukee Brewers. When he left the Brewers, Lesley moved to Japan, where he pitched for the Hankyu Braves. He then retired from baseball and became a Japanese television personality. His larger-than-life stature and persona made him a fan favorite on the Japanese game show "Takeshi's Castle."
In the 1990s, Lesley began appearing in Hollywood films as well. He was best-known for the roles that reflected aspects of his personal life, like Niven in "Mr. Baseball" and John "Blackout" Gatling in "Little Big League." In the 2010s, Lesley experienced declining health. After his kidneys failed, he was placed on dialysis and moved into a nursing home. On April 28, 2013, Brad Lesley suffered a heart attack and died at 54.
Harold Hunter
Harold Hunter, Justin Pierce's fellow skateboarder and co-star in "Kids," stands as another example of an actor who you may recognize, but may not have known has been dead for many years. Growing up in the projects of the East Village in New York City, Hunter developed a passion for skateboarding. He spent most of his time skating in city parks, where he quickly gained attention from skate apparel companies. Hunter was featured in "Thrasher" magazine in 1989 and sponsored by Zoo York. He snagged modeling jobs for prominent fashion companies like Tommy Hilfiger.
Hunter symbolized the New York City skate kids' culture, and remained the reigning "king" of the city's skate parks well into adulthood. Hunter hung out with celebrities and homeless people alike. He was known as an affable partier. After starring as Harold in "Kids," Hunter appeared on "Miami Ink," performed in "New York Undercover," and held minor roles in independent films.
On February 17, 2006, Harold Hunter died at the age of 31 of myocardial infarction — a heart attack induced by cocaine. According to the New York Times, Rosario Dawson, at his wake — which was attended by hundreds of mourners — described Hunter's welcoming, engaging personality and ability to draw people into his world.
Rob Knox
British actor Rob Knox made his film debut as an uncredited extra in "King Arthur" (2004), but his portrayal of the obnoxious Marcus Belby in "Harry Potter and the Half-Blood Prince" stands as his first and only major part in a motion picture. Belby is a Ravenclaw student and a candidate for the Slug Club, a meeting of Hogwarts' best and brightest pupils, hosted by Professor Horace Slughorn (Jim Broadbent). Along with Ron Weasley (Rupert Grint), Belby misses the cut, and Professor Slughorn's interest in Belby's celebrity family roots wanes when he fails to see the same shine in the boy. Knox played the part of Belby with a sweet vulnerability.
Before he could begin filming his planned role in "Harry Potter and the Deathly Hallows, Part 1," Knox died after an early morning fight outside the Metro Bar in Sidcup, an area of Southeast London. Knox had just wrapped his scenes for "The Half-Blood Prince." He was stabbed after stepping in to thwart an attack on his younger brother, Jamie. In the weeks leading up to the stabbing, his murderer, Karl Bishop, had altercations with Knox and his friends. Bishop wound up with a life sentence in prison. Rob Knox died on May 24, 2008, at the age of 18. His adult life had just begun.
Bridgette Andersen
Bridgette Andersen is another actor whose name may not ring a bell, but by the early '80s, she had appeared in a plethora of commercials. After several guest appearances on television dramas, Andersen starred in "Savannah Smiles" (1982). She impressed audiences with her performance as Savannah Driscoll, a young runaway who befriends two convicts. She had a maturity level unseen in most kids her age, yet she exuded cute innocence.
The film's wholesome story kept Andersen on the talk show circuit, and she even charmed Johnny Carson. She received a Young Artist Award nomination for her work and appeared to be a star on the rise, but acting roles dried up by the time she reached her teenage years. Her last film appearance came in "Too Much" (1987). In a 2016 interview with Indy Week, actress Amber Tamblyn reflected on Andersen's short life and tragic end.
After experiencing success at such a young age, Andersen faded from the public eye. In her last decade, she didn't appear in any films or television shows. She died on May 18, 1997, of an opioid overdose at 21 years old.
If you or anyone you know is struggling with addiction issues, help is available. Visit the Substance Abuse and Mental Health Services Administration website or contact SAMHSA's National Helpline at 1-800-662-HELP (4357).
Christopher Pettiet
Christopher Lee Pettiet came into the world on February 12, 1976. In the early 1990s, Pettiet's classic good looks and natural talent helped him land multiple television appearances on shows like the Neil Patrick Harris vehicle, "Doogie Howser, M.D." His early film roles included appearances in "Point Break" and "Sandman."
But Pettiet is best known for his performance as the middle brother, Zach Crandell, in the 1989 cult classic "Don't Tell Mom the Babysitter's Dead," starring Christina Applegate. The black comedy initially tanked at the box office and was panned by critics. However, in the ensuing years, the movie gained a large cult following. Pettiet earned teen heartthrob status and steady work due to his role, landing parts in late '90s independent films such as "Boys," a 1996 movie starring Winona Ryder and Lukas Haas. Pettiet also played a young Jesse James on the ABC show "The Young Riders."
On April 12, 2000, Pettiet passed away from an accidental drug overdose. He was 24 years old. In a 2015 interview with BuzzFeed, his co-stars Danielle Harris and Applegate remembered Pettiet fondly. Harris, who had a crush on her older co-star at the time of filming, even dated him briefly just before he died, while The Actor's Circle, a program Pettiet attended for training in his craft, established a scholarship in his name.
Ashleigh Aston Moore
Actress Ashleigh Aston Moore was born Ashley Rogers on September 30, 1981, in Sunnyvale, California. Those who came of age in the 1990s might not recognize her name, but may recognize her face. Moore starred alongside Christina Ricci, Gaby Hoffman, and Thora Birch, as Chrissy in "Now and Then" (1995). She appeared as the young counterpart to Rita Wilson's adult character in flashback scenes. "Now and Then" stood out as a female-driven film full of rich character development, painting a realistic portrait of the tween years and becoming a favorite shared movie experience for many young girls.
Like so many child actors, Moore began appearing in commercials when she was barely out of diapers. But her acting career began to fade after her turn in "Now and Then." She made her last screen appearance in 1997, on an episode of "Touched by An Angel."
Moore opted out of the Hollywood life, and moved to Vancouver, British Columbia, Canada. According to friends, she'd developed an addiction to heroin when still in her teens, but also experienced long periods of sobriety. Moore's heroin use continued through her adulthood. At the age of 26, she succumbed to her addiction. Ashleigh Aston Moore died of an accidental heroin overdose on December 10, 2007.
Johnny Lewis
Best known for his roles as the woefully-named "Half-Sack" on the FX drama "Sons of Anarchy" and as "Chili" on Fox's "The O.C.," Johnny Lewis left the Hollywood community reeling in shock on September 26, 2012. Unprovoked, he murdered 81-year-old Cathy Davis, a longtime friend to artists and the landlady of the Writer's Villa. Over time, the Writers' Villa had been home to celebrities like Val Kilmer and Parker Posey. Lewis, who had previously rented a suite from Davis in 2009, had just moved back into the home.
That day, Lewis attacked two people next door to Davis, but they managed to barricade themselves inside their home, call 911, and watch as Lewis nimbly scaled the fence and entered the Writer's Villa. After murdering Davis, Lewis fell to his death from the villa's roof.
In the months leading up to the murders and Lewis' death, the actor exhibited strange, violent behavior. Before heading to the Villa that fateful day, Lewis spent time in Twin Towers Correctional Facility for committing several acts of unprovoked violence. But Lewis' heinous acts left more questions than answers: He experienced constant legal and mental health issues between 2009 and his death in 2012. Yet he was well-liked by his costars and once even dated Katy Perry. Johnny Lewis was 29.
If you or someone you know is struggling with mental health, please contact the Crisis Text Line by texting HOME to 741741, call the National Alliance on Mental Illness helpline at 1-800-950-NAMI (6264), or visit the National Institute of Mental Health website.
Powers Boothe
For Marvel movie fans, Powers Boothe is a familiar face. The actor portrayed Gideon Malick, the villainous former leader of Hydra, in "The Avengers" and "Agents of S.H.I.E.L.D." But the character actor enjoyed a lengthy film and television career long before his MCU role. After years spent perfecting his craft on the stage, Boothe landed on U.S. television screens in 1980. He played cult leader turned mass killer Jim Jones in the CBS television film "Guyana Tragedy: The Story of Jim Jones." His accurate portrayal received critical and audience praise, and won Boothe an Emmy Award. Numerous film roles followed.
The 1980s saw Boothe deliver strong performances in films like "Red Dawn" and "The Emerald Forest." In the supernatural thriller "Frailty" (2001), Boothe starred alongside Matthew McConaughey as Wesley Doyle, an FBI agent with a hideous secret. Through four decades as an actor, Powers Boothe worked steadily and became recognizable to fans, appearing in over 60 films and television shows. Boothe's last film was "Sin City: A Dame to Kill For" (2014), the follow-up to Robert Rodriguez and Frank Miller's 2005 hit, "Sin City." He died at the age of 68 on May 14, 2017 from pancreatic cancer.
Matthew Garber
The original "Mary Poppins" (1964) still enthralls little kids and brings nostalgic smiles to the faces of adult viewers today. Onscreen, the film's wholesome goodness brought adventure into the lives of the Banks children and delight to audiences everywhere. Matthew Garber played the younger Banks child, Michael, and was only eight years old when he took the role.
Michael Garber was born in Stepney, London, England, on March 25, 1956. The eldest of two boys, Garber began acting with the encouragement of Shakespearean actor Roy Dotrice. Garber's film debut came in Disney's "The Three Lives of Thomasina" when casting directors fell in love with the boy's fun, exuberant personality. After "Mary Poppins," Garber starred in a final Disney film, 1967's "The Gnome-Mobile." In 1976, a 21-year-old Garber caught hepatitis while traveling through India. Although he returned to the United Kingdom for treatment, it was too late and the disease had affected his pancreas. On June 13, 1977, Matthew Garber died of complications from hepatitis just as he stood ready to embrace adulthood.
Sawyer Sweeten
Best known for playing Geoffrey Barone on "Everybody Loves Raymond," Sawyer Sweeten was cast with his twin brother, Sullivan, at just 23 months old. Sawyer oozed cuteness on the small screen, and as he grew older, he developed acting chops in his role as the titular character's son. Though the twins were cast together on the Ray Romano vehicle, Sawyer also landed a film role sans his brother. In 2002, the actor played a young Frank McKlusky in "Frank McKlusky, C.I." The film, which also starred Randy Quaid and Dolly Parton, didn't fare well at the box office and was panned by critics, but Sawyer proved he could act on the silver screen.
Sawyer grew up in the limelight, and by all accounts was a funny and kind kid. Unfortunately, Sawyer's life came to an abrupt end when he reportedly committed suicide during a visit with family in Texas. The young star died on April 23, 2015, at just 19 years old.
If you or anyone you know is having suicidal thoughts, please call the National Suicide Prevention Lifeline at 1-800-273-TALK (8255).
Alexis Arquette
Alexis Arquette was born on July 28, 1969, into Hollywood royalty. Her father, Lewis Arquette, was an actor and director, and her mother, Brenda "Mardi" Nowak, was an actress and activist who taught acting classes and ran a theater. Her siblings, Rosanna, Patricia, and David Arquette, would each carve a successful path for themselves to acting stardom. At 12 years old, Alexis took the plunge into professional acting, starring in a music video for the song "She's a Beauty" by The Tubes.
Born Robert Arquette, Alexis knew she was transgender from a young age. Arquette had sex reassignment surgery in 2006 and supported other celebrities, like Chaz Bono, who wanted to do the same.
In the 1980s, she broke ground for transgender youth. At 19, she played a transgender sex worker in the film "Last Exit to Brooklyn" (1989). Arquette starred in over 40 films through her prolific career — although most were small, independent movies. In the 1990s, Arquette appeared in supporting roles in "Threesome," "The Wedding Singer," and "Pulp Fiction."
After contracting HIV in 1987, Arquette went through long periods of poor health. In 2013, she decided to live once more as a man. But Arquette's increasing health decline could not be reversed. On September 11, 2016, at 47, Alexis Arquette died after being placed in a medically-induced coma due to HIV complications. The official cause of death was cardiac arrest.
George Gaynes
Born on May 16, 1917, George Gaynes enjoyed a storied acting career. Before emigrating to the U.S. in his 30s, Gaynes served in World War II as a member of the Royal Netherlands Navy. He trained at the legendary Actors Studio in New York City in the 1950s and began his career on Broadway. Gaynes appeared in classic 1970s cinematic fare like "The Way We Were" (1973) and often appeared onscreen in minor, supporting roles. He acted in 10 films in the 1980s, including "Altered States," "Dead Men Don't Wear Plaid," "Tootsie," and "Police Academy."
George Gaynes warmed kids' hearts in his long-lasting television portrayal of Henry Warnimont, the kindly foster dad of Punky (Soleil Moon Frye) on the NBC series "Punky Brewster" (1984-1986). The actor was already in his late 60s when "Punky Brewster" debuted, but he made the role timeless.
Gaynes married his wife, television actress Allyn Ann McLerie, in 1953, and they remained together until his death. Gaynes made his last film appearance alongside Ashton Kutcher and Brittany Murphy in "Just Married" (2003). On February 15, 2016, at the well-seasoned age of 98, Gaynes died of natural causes.
Theresa Saldana
Theresa Saldana made her film debut in "Nunzio" (1978) and rose to fame with her role in the Academy Award-winning film "Raging Bull" (1980). Saldana played Lenora LeMotta, the sister-in-law of protagonist Jake LeMotta (Robert De Niro). Saldana quickly garnered recognition for her acting talent, later scoring a role in "Defiance," which also starred '80s star Jan-Michael Vincent, and playing Rachel Scali on the CBS series "The Commish."
In 1982, Arthur Richard Jackson, a disturbed Scottish drifter, grew fixated on Saldana. Jackson stalked the actress before stalking gained recognition as a criminal offense. He even hired a private investigator to access Saldana's home address. On March 15, 1982, Jackson approached Saldana in front of her home and stabbed her with a hunting knife. Luckily, the actress survived the violent attack, which left her with severe wounds. Saldana spent four months in the hospital. Jackson served over a decade in prison, but continued to threaten Saldana from his jail cell.
After her attack, Saldana founded the advocacy group, Victims for Victims. She lobbied Congress to help establish California's 1990 anti-stalking law and the national 1994 Driver's Privacy Protection Act. Saldana wrote a memoir about her experiences called "Beyond Survival" and played herself in the television film "Victims for Victims: The Theresa Saldana Story." Saldana continued to act on television until 2003 and on the big screen through 2004. On June 6, 2016, at the age of 61, Saldana died of pneumonia (via the Hollywood Reporter).
Ron Lester
With its debut in 1999, "Varsity Blues" served as a fun, quotable film for teenagers and Ron Lester played a big part in the fanfare. In the hit film, Lester played Billy Bob, who provided the comedic relief to the angst of quarterback Jonathan Moxon (James Van Der Beek). Lester portrayed the fun-loving offensive guard on the West Canaan, Texas high school football team with multi-layered nuance, stirring hearts through Billy Bob's mental stress and anguish.
A Georgia native, Lester began his acting career in commercials and appeared in a music video for the country band Little Texas. He left Georgia for the sunny skies of Los Angeles to pursue acting and stand-up comedy full-time. From 1997 to 2002, Lester appeared in five films, including "Good Burger" and "Not Another Teen Movie." He made his last film appearance as Roger Hardwick in "Racing Legacy" (2015) — a film he also wrote and directed.
Lester underwent gastric bypass surgery in 2000, dropping over 300 pounds from his heavy frame. But in 2015, he began to experience severe liver and kidney problems from which he never recovered. At the beginning of June 2016, he began hospice care. Ron Lester died of kidney and liver failure on June 17, 2016. He was 45 years old.
David Huddleston
For over half a century, David Huddleston graced our cinemas and small screens. IMDb lists a staggering 145 film and television credits for the actor. His acting career showed impressive range, and his character roles endeared him to audiences, but Huddleston wasn't a household name. Huddleston's ability to play a vast spectrum of characters kept him from the hassle of celebrity status, yet allowed him to embody his roles fully.
You may know David Huddleston from films like "Blazing Saddles" (1974) and "Brian's Song" (the 1971 made-for-TV movie that still makes grown men weep). And who could forget Huddleston's portrayal of the titular character in "The Big Lebowski" (1998)? On television, Huddleston's roles ranged from "Gilmore Girls," where he portrayed the beloved, eccentric mayor Harry Porter, to "Bewitched," where he played several characters.
Huddleston grew up in post-Great Depression rural Virginia and fell in love with acting in his youth. Performing allowed Huddleston to escape his childhood woes. He regularly acted in local theater projects, and in adulthood, he decided to pursue acting full-time. Huddleston's first film appearance came via an uncredited role in "All the Way Home" (1963). His last movie was "Locker 13" (2009). On August 8, 2016, David Huddleston, the character actor we loved, but whose name we never knew, died at 85 due to heart and kidney disease.
Jon Polito
Another respected character actor, Jon Polito co-starred with David Huddleston in "The Big Lebowski," where he played P.I. Da Fino. Chances are you've seen many of Polito's movie turns as a mobster or cop — two of the actor's mainstay characters. His outstanding film resume includes four other Coen Brothers films: "The Hudsucker Proxy," "Barton Fink," "The Man Who Wasn't There," and the epic "Miller's Crossing." He also played Detective Steve Crosetti on the NBC television show, "Homicide: Life on the Street," from 1993 to 1994.
Polito studied theater at Villanova University. By the time he was 30, he began regularly working in Hollywood productions. Although his roles were often typecast, Polito uniquely crafted each character. In a time when many actors remained closeted, Polito was openly gay and married his longtime partner, Darryl Armbruster, on October 16, 2015. On September 1, 2016, less than a year after his wedding, Polito died due to multiple myeloma. He was 65.
Alberta Watson
Canadian actress Alberta Watson spent her early adulthood carving a career in Canadian television and movie productions, but soon plunged into Hollywood work and landed meaty parts in a variety of films and television shows.
In the critically-acclaimed transgender musical, "Hedwig and the Angry Inch" (2001), Watson played the loving mother of Hansel "Hedwig" Schmidt. Her dark turn as the incestuous mother in David O. Russell's directorial debut, "Spanking the Monkey" (1994), stood as one of her favorite roles. She also appeared in Atom Egoyan's "The Sweet Hereafter" (1997) and the film "Hackers" (1995), the latter with Angelina Jolie and Jonny Lee Miller.
In "Helen" (2009), Watson acted in her last film role. She also ended her TV career in 2012 with the recurring role of Senator Madeline Pierce on "Nikita." Watson was first diagnosed with lymphoma in 1998, and passed away of complications from cancer on March 21, 2015. Alberta Watson was 60 years old when she died.
Stephanie Moseley
The tragic demise of Stephanie Moseley snuffed out the life and potential of a young actress, dancer, and model. Before her death, Moseley only notched a few major film credits: "Catwoman" (2004), "Idlewild" (2006), "Mirror Mirror" (2012), and perhaps most famously, as a dancer in "The Twilight Saga: Breaking Dawn" (2011). Hollywood had just begun to open up for her. She also performed as a backup dancer for Jennifer Lopez, Brittany Spears, and more.
In 2008, Moseley married Earl Hayes, an aspiring rapper who had worked with Timbaland and Dr. Dre. The marriage had its ups and downs, but the couple's end came as a shock. In public, Hayes hadn't displayed violent tendencies toward his wife, but that changed six years into the marriage. On December 8, 2014, Moseley was killed by her husband, who then committed suicide. She was 30 years old.
We come to feel like we know the actors who appear in our favorite movies and shows. But we may not realize the fate of many of these actors, who died years ago. Revisiting their work can honor their lives.
If you or someone you know is dealing with domestic abuse, you can call the National Domestic Violence Hotline at 1-800-799-7233. You can also find more information, resources, and support at their website.