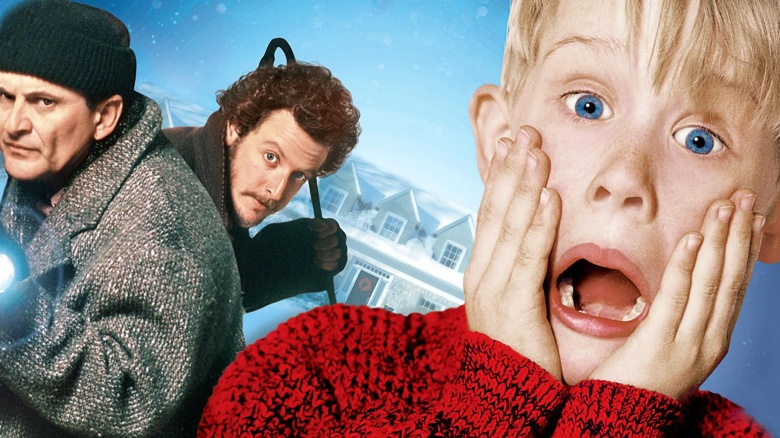 It's been more than 25 years since Home Alone became a holiday classic, and the actors have come a long way in the years after their hugely popular Christmas comedy conquered the box office. So what are all your favorite Home Alone stars up to these days? Not surprisingly, a lot has changed since 1990.
There's a reason Home Alone is a staple of the Christmas season, and it's only partially about Kevin's clever traps. The film featured a memorable cast of siblings, parents, and uncles surrounding Kevin. Years later, some are still in the acting game, ranging from prestige TV roles to film careers, while others have eased back on acting gigs to take a break from Hollywood.
So where has the cast of this huge hit been and what are they up to today? Here's a look at what's happened with the stars of Home Alone.
Macaulay Culkin — Kevin McCallister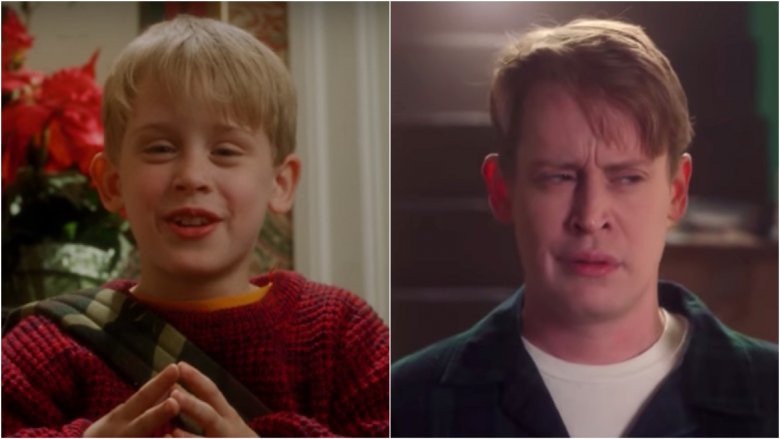 After breaking into the movie business as a kid, Macaulay Culkin's public life was pretty interesting for a couple of decades. He scored a string of roles on the heels of Home Alone, led by My Girl, The Good Son, and Richie Rich. After taking a break from acting for a while, Culkin returned to the business as a young adult in the early 2000s, picking up gigs in Will & Grace, Party Monster, Saved!, and providing some excellent voice work in Robot Chicken (where he parodied his Home Alone role to hilarious effect). In his personal life, Culkin dated Hollywood starlet Mila Kunis (Black Swan, Ted, Book of Eli) for nearly a decade, from 2002 to around 2011, before they amicably split. Culkin also spent a couple of years playing with his comedy rock band the Pizza Underground, which announced it would be breaking up in late 2016. It wasn't always the easiest transition — Culkin famously left the stage in the middle of a concert in 2014 after fans booed his kazoo solo and threw beer on the band.
In short, after being a part of some seriously huge hit movies, Macaulay Culkin can afford to pick projects on the basis of how much they interest him. He's continued to do so in recent years, launching the Bunny Ears lifestyle blog and podcast while periodically revisiting his past with humor — as he did in late 2018 when he played Home Alone video games during a visit with the Angry Video Game Nerd and recreated scenes from the film as an adult Kevin McAllister for a commercial promoting the Google Assistant.
Joe Pesci — Harry Lime
Joe Pesci was already an accomplished actor before he signed on to play the wacky burglar Harry Lime, and though he hasn't picked up as many roles in recent years, he's definitely kept busy since starring in Home Alone. Since having his head bashed in by myriad kid traps, Pesci went on to star in My Cousin Vinny, 8 Heads in a Duffel Bag, Casino, Gone Fishin', and Lethal Weapon 4. He essentially retired from acting in 1999, but still picks up the occasional role, like appearances in The Good Shepherd and Love Ranch, as well as a voice gig in 2015's A Warrior's Tail. After being publicly courted for the film over a period of months, Pesci was coaxed out of retirement one more time for a part alongside Robert De Niro in Martin Scorsese's 2019 crime drama The Irishman. And you don't even need to watch one of Pesci's movies to hear his distinctive voice: he released his second studio album, Vincent LaGuardia Gambini Sings Just for You, in 1998.
Daniel Stern — Marv
Daniel Stern's Marv is arguably one of the most memorable characters from the entire Home Alone series, and coined the killer burglary team name of "The Wet Bandits." Marv is probably Stern's most famous role, though he also provided the voice of the narrator (aka Older Kevin Arnold) in the hit late 1980s and early 1990s family drama The Wonder Years. In the years since the original Home Alone series ended, Stern has become an accomplished character actor with a ton of TV roles to his credit. He voiced Dilbert in the short-lived animated adaptation of the comic strip (it's great), and he's popped up on Monk, Family Guy, Workaholics, House of Lies, and Angie Tribeca. He held down a regular role on the critical hit WGN series Manhattan, where he played Glen Babbit, and on the film side, he returned to his Christmas roots for a role in A Christmas Story 2, the direct-to-DVD sequel to the 1983 classic. Stern has also worked on the stage, perhaps most notably with his one-man show Barbara's Wedding, a film adaptation of which he later signed on to star in, produce, and direct.
John Heard — Peter McCallister
John Heard worked steadily in film and TV in the years after Home Alone, piling up dozens (and dozens) of credits. We'll just hit the highlights here: Law & Order, The Sopranos, CSI: Miami, Jack & Bobby, Battlestar Galactica (as Commander Barry Garner), Prison Break, Southland, The Chicago Code, Person of Interest and Elementary. And that's just naming a few. But, no matter how many roles he took on, for kids of a certain generation, he'll always be Kevin's dad, Peter. In his personal life, Heard ran into some trouble with the law in the 1990s after Home Alone. He was charged with assault for allegedly slapping his ex-girlfriend in 1991 and was also arrested for trespassing at her home in 1997. He seemed to have stayed out of trouble in the years afterwards, fortunately.
Sadly, on July 21, 2017, Heard passed away unexpectedly at the age of 72 in a hotel in Palo Alto, California, while recovering from back surgery.
Catherine O'Hara — Kate McCallister
Catherine O'Hara was fresh off her breakout role as Delia Deetz in Beetlejuice when she signed on to play Kevin's mother in Home Alone, and only walked into a more iconic role as the desperate mother trying to get back home to her forgotten son. Much like her fictional big-screen husband, O'Hara also built a solid career after leaving the suburbs. She's had roles in Tales From the Crypt, Wyatt Earp, Six Feet Under, Frankenweenie, and Modern Family. She's spent the past couple of years starring in the Canadian comedy series Schitt's Creek (created by American Pie alum Eugene Levy), but it hasn't kept her too busy to land extra work —she also took a role in Netflix's A Series of Unfortunate Events series.
Roberts Blossom — Old Man Marley
Blossom famously brought the enigmatic Old Man Marley to life in Home Alone, which was just one of several memorable roles for the veteran character actor. Sadly, Blossom died in 2011 at the age of 87, but he left behind an amazing trove of work. He has one of those faces you almost certainly recognize, but might not be sure from where. He played Wild Bob Cody in Slaughterhouse-Five, a farmer who claims to have seen Bigfoot in Close Encounters of the Third Kind, an angry judge in Doc Hollywood, and starred in the cult hit horror flick Deranged. He also also an accomplished stage actor, with appearances in Ballad of the Sad Cafe, Operation Sidewinder, and The Cherry Orchard.
Kieran Culkin — Fuller McCallister
Go easy on the Pepsi, bro! Kevin's cousin Fuller, who had a problem wetting the bed and really had an affinity for Pepsi, was actually the actor's real-life brother. He's still acting and picked up his first big role after Home Alone with a spot in 2002's Igby Goes Down that landed him some Golden Globes love. His next big role as an adult came in Scott Pilgrim vs. the World in 2011. More recently, he had a memorable supporting role in FX's prestige drama Fargo as well as some success on the stage, with an acclaimed turn in the Broadway play This Is Our Youth. Culkin can also be seen alongside Nick Offerman in the 2017 comedy Infinity Baby, as well as the HBO series Succession.
Devin Ratray — Buzz McCallister
Kevin's mean big brother has built a solid career for himself, mostly led by smaller roles in film and television. He's popped up on Conviction, Law & Order, The Good Wife, R.I.P.D., Person of Interest, Agent Carter, Louie, Elementary, and Masterminds. The weirdest role in there? The 2008 film Courting Condi, where Ratray played a man trying to put the moves on Condoleezza Rice. It's described as a "musical docu-comi-tragedy" and is about as weird as you'd imagine. More recently, Ratray starred in Life Hack and Hollywood Hustle: LA Player, as well as landing a well-received role in Steven Soderbergh's HBO series Mosaic.
Gerry Bamman — Uncle Frank McCallister
Gerry Bamman famously played Kevin's insanely mean uncle in Home Alone, but the actor behind that famous "Ya little jerk!" isn't all that bad. He's popped up in The Bodyguard, Runaway Jury, Sex and the City, Law & Order: Special Victims Unit, Canterbury's Law, and Law & Order. Most recently, he starred opposite Kevin Bacon in Fox's serial killer drama The Following. He's also become an accomplished stage actor over the past few years, with his most notable role being the Duke of Venice in The Merchant of Venice.