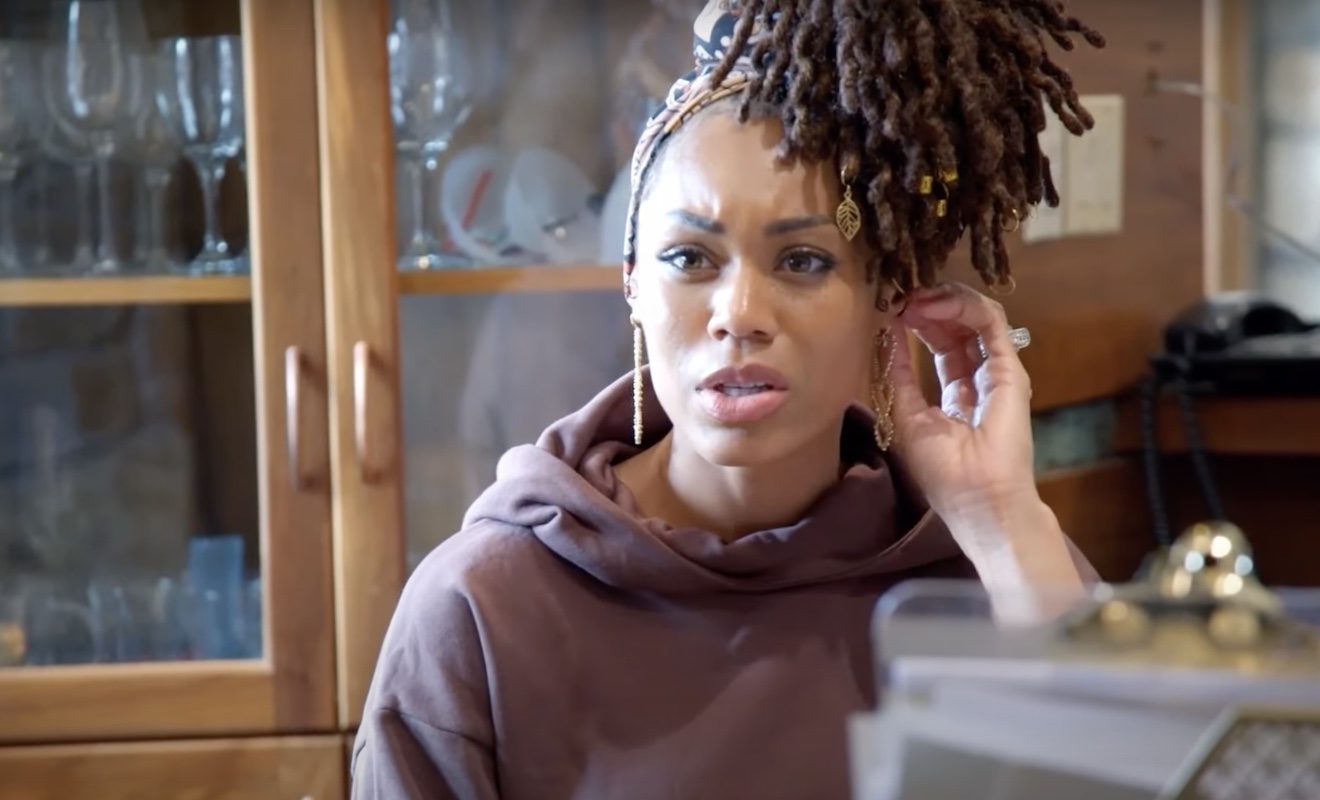 After her dramatic final season of RHOP, Monique Samuels wanted a change.
Monique Samuels' exit from "Real Housewives of Potomac" was a very controversial one. Fans and other RHOP stars were divided after Monique assaulted Candiace Dillard Bassett. The drama was so intense that Monique said she was done with reality television. At the time, she took issue with some of the things she said took place behind the scenes. In particular, Monique said that her marriage to Chris Samuels was attacked by her coworkers. So leaving the show was important to protect what mattered the most. However, she and Chris ended up signing up for the first season of "Love & Marriage: DC."
After it was announced that Chris and Monique were appearing on LAMDC, Monique revealed that she and Chris were close to separating before they started filming. Their issues played out in the episodes shown.
Some LAMDC fans were actually critical of Monique's treatment of Chris. She responded to the backlash on social media and explained that it's more important for her to remain true to herself than be liked by all of the fans.
By reunion time, Monique and Chris said that they made progress in repairing their marriage. So fans were shocked after headlines read that Monique and Chris were ending their marriage ahead of the LAMDC cast filming Season 2.
Reality television just isn't the right platform for Monique Samuels at this point.
Monique took to her social media accounts to respond to the reports. And she and Chris denied that they were ending their marriage. Not too long after, Monique also confirmed that she and Chris would not be on the current season of "Love & Marriage: DC." At first, Monique told her fans that the contract wasn't right. But she had more to say on Instagram Live recently. This occurred after a follower said they wanted Monique to return to LAMDC to tell her story.
"There's no way to tell my story because what happens is I can tell my story through my filming. Then production and then the network is going to tell the story they want to tell. And I'm tired of giving up my power to other people telling my story and trying to do with my life as they please. I'm tired of that," Monique said.
She continued, "I thought the second time around it would be different. It wasn't. I kind of didn't like how the direction of things were going as I was watching everything unfold the first season."
Monique also told her supporters that it's not about looking bad on television, "'Y'all didn't look bad at all, not sure what the problem was.' It's not about looking bad. It's about I signed up for 'Love & Marriage.' And I slowly started to feel like it was shifting to a Housewives kind of dynamic. And that's not what I signed up for. If I wanted to be on Housewives, I would go back to Housewives."
She also didn't agree when someone said that she should create her own show.
"'You can create your own show for us.' But the problem is the networks. It just appears to me that when it comes to Black excellence/Black love, there are no networks that actually really want to show that. It's sad but from what I see, it's something about attacking what's Black. And showing a stereotypical Black person, Black family…the stereotypes. It just seems like it's always that way. And it sucks because I would love to show how Black people actually are. But instead, they like to force these stereotypes on TV."