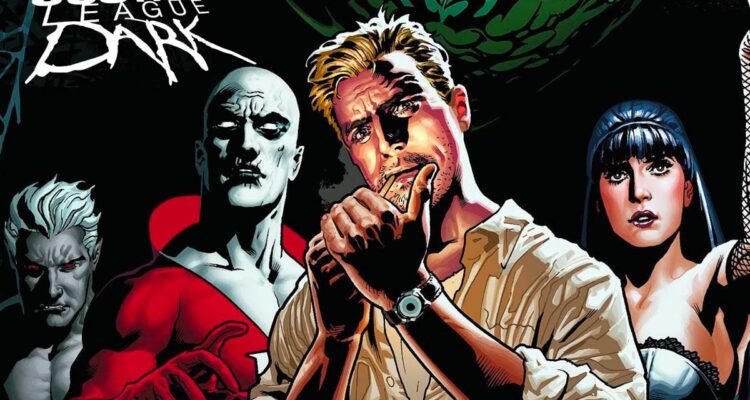 Once upon a time, you'll remember that filmmaker J.J. Abrams' Bad Robot productions signed a massive deal with Warner Media, reportedly worth over $500 million (though later reports said closer to $200 million) to create content for Warner Media, HBO, and HBO Max. This was the fall of 2019. By April 2020, after the pandemic hit and studios began their panic to create content, it was revealed that Abrams' Bad Robot shingle would be making a series based on "Justice League Dark," a more supernatural side of the regular Justice League that Guillermo del Toro and Doug Liman tried to make into movies over the years.
Bad Robot eventually was supposed to make dozens of different pieces of DC content, but cut to 2023 and reports that David Zaslav had grown angry and impatient with Abrams' company's slow development (which included nixing some expensive non-DC Bad Robot projects that were in the works like the sci-fi drama "Demimonde"). Now we're learning, not unsurprisingly, that Bad Robots' "Justice League Dark" is indeed dead.
Buried within another THR report about a new Bar Robot show that has been greenlit—the series "Duster" starring Rachel Hilson and Josh Holloway, which Abrams created with LaToya Morgan—is a throwaway line that "Justice League Dark" has been scrapped. Studios love positive announcements and are often ok with quietly mentioning negative news like this tidbit in this very offhand fashion.
Again, none of this is much of a surprise. So far, everything that Bad Robot was developing that was DC-related—"Constantine" (a member of Justice League Dark), "Zatanna," and "Madame X"— were scrapped by Zaslav and HBO Max even before James Gunn and Peter Safran took over as the co-heads of DC Studios.
With Gunn and Safran charting a new path forward, nearly everything in development before their time has been binned in favor of their original ideas.
Justice League Dark membership has changed over the years. Still, it generally features supernatural heroes— John Constantine, Madame Xanadu, Deadman, Shade, the Changing Man, and Zatanna—facing off against otherworldly foes. So far, Gunn and Safran's plans only include Swamp Thing, who was definitely an adjacent character to the supernatural figures of the JLD.
More importantly, yesterday, it was announced that Akiva Goldsman was going forward with a "Constantine" sequel with Keanu Reeves, albeit an Elseworlds one that would be unconnected from Gunn and Safran's DC Universe. Perhaps that's even more reason to scrap this "Justice League Dark"/Bad Robot series that was developed outside of Gunn and Safran's ambitious plans.
So far, the last men standing from Bad Robots DC development—and ones we will assume are eventually announced as nixed too are a Val-Zod Black Superman offshoot that Michael B. Jordan was involved with and writer Ta-Nehisi Coates' Black Superman film, which Abrams hired him to write in 2021.
Coates project was listed as still alive and still in development when Gunn and Safran's new plan was unveiled last month, but at this rate, given all the waiting, development, and no concrete results, we'll believe it when we see it.