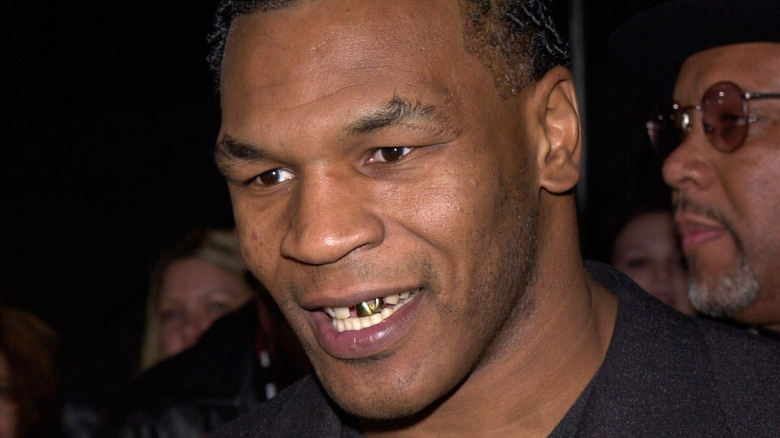 The 1980s was the decade of big hair, questionable, gaudy fashion, synthesizers, teen movies, and a bunch of other popular things you don't see anymore. This era saw a rise in media catered to the teen demographic, and Hollywood began banking on them like never before, according to Dr. Jonathan Lewis, film professor at Oregon State University (via The Science Survey). In came a wave of hot, young actors to carry the load, naïve and completely unprepared to handle their newfound wealth. A handful of '80s stars on this list fit the bill: Jodie Sweetin, Corey Haim, Gary Coleman, and Leif Garrett. But once they hit their late twenties, many of these stars were lost for answers. Their young, swoon-worthy looks hardened, their charisma no longer found audiences, their careers petered out, and they discovered, too late, that they spent all of their hard-earned money on alcohol, drugs, and other non-worthwhile investments. Many of these stars assumed the roles and opportunities would keep on coming, but Hollywood had other ideas.
Of course, not all of the former stars of the 1980s who were later broke were child actors. Former heavyweight boxing champion Mike Tyson saw $400 million in career earnings disappear from beneath him, while Kim Basinger and Sherman Hemsley were old enough to understand compound interest, but didn't have any luck. Read on to learn more about the biggest stars of the '80s whose pockets emptied out.
Debi Thomas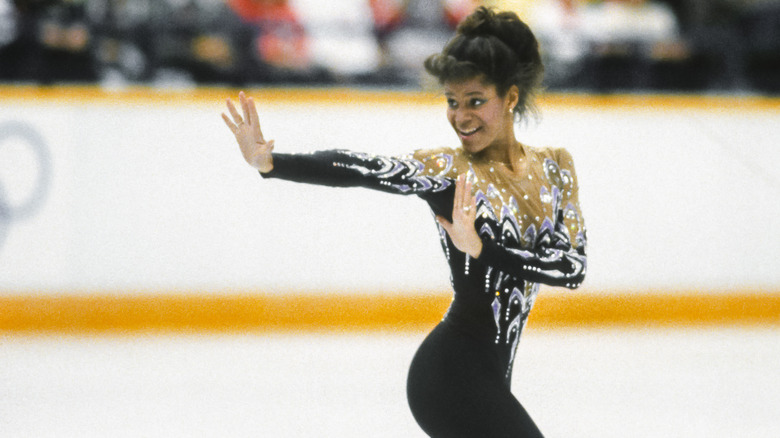 Debi Thomas was a trailblazer who became the first — and best — African American skater to win at the international level. In the mid-1980s, she emerged as an elite skater at championship events, first at the 1985 U.S. Nationals where she placed second, then at the 1986 World Championships where she earned first place (via Olympics). Her skating career culminated in a nail-biter competition at the 1988 Olympics between her and East German phenom Katarina Witt. But Thomas was impressive in more ways than one: She didn't stop her studies at Stanford University while training for the Olympics.
Thomas decided not to pursue a professional career in skating after 1988 and instead looked to the medical industry. Her path was still impressive: From Stanford, Thomas attended Northwestern Medical School in order to become an orthopedic surgeon. After a residency in Los Angeles, Thomas practiced in Illinois. She even dreamed of becoming an astronaut later in life. But a 2016 profile in The Washington Post revealed that Thomas was living in a mobile home with her family of four, her medals and skates long forgotten. She declared bankruptcy in 2014 and simultaneously saw her medical license expire. Her downfall came from an inability to work with others. Personality clashes led her to open up her own practice in the small town of Richlands, Virginia. But the lack of business led to a financial spiral. She has since spent time writing for the local paper.
Sinbad
David Adkins, more commonly known by his stage name Sinbad, skyrocketed to fame as a result of his regular role on the sitcom "A Different World." The comedy featured students at an all-Black college and was originally a spinoff to the "The Cosby Show," notes Encyclopedia. Sinbad portrayed Walter Oakes, a goofy dormitory director who tries to keep the college students in order. But he also became a source of wisdom during the show's more serious moments. Adkins left the show for a promising career in comedy and led stand-up specials on HBO, the first being 1991's "Brain Damaged." He then became a fixture in middling comedy features, once starring opposite Arnold Schwarzenegger in "Jingle All the Way." Adkins was so popular at the time that Fox gifted him his own show in 1993, "The Sinbad Show," although it only lasted one season.
But by 2013, Sinbad had filed for bankruptcy twice. The first time occurred in 2009, per HuffPost, and the second time was in 2013. But a lavish lifestyle wasn't to blame. He told HuffPost that he was using his personal finances to fund his business ventures, violating the famous Hollywood golden rule. He personally threw money toward his production company until he was $11 million in debt. Sinbad overestimated his chances to score another film role, and the debt just kept piling up. However, he's rebounded since and had another stand-up special, as well as made numerous other television appearances (via IMDb).