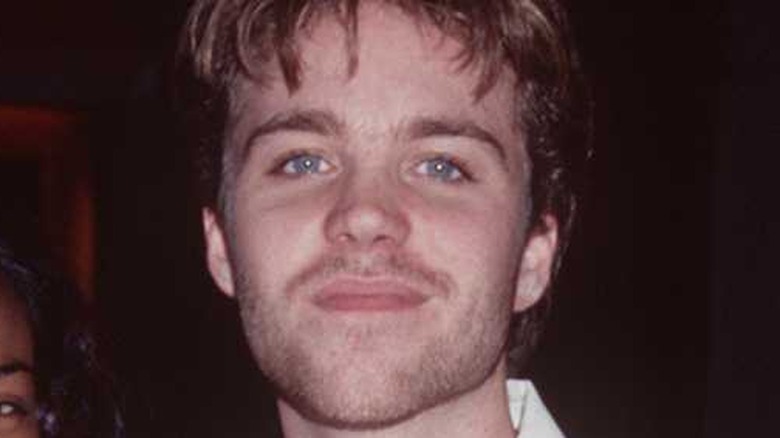 When we sit down to watch celebrities at the movies or on TV, we tend to develop special—and sometimes surprisingly deep—bonds with them over time. So when they're gone too soon, it can be devastating for fans, especially when we don't even realize we've lost them and don't find out until after the fact.
You may not know some of these actors by name, but you almost certainly know many of their faces, and you may well have been personally affected by some of their work. A number of of your favorite movies or shows feature actors that have been taken from the world well before their time, and with that in mind, we're taking the opportunity to pay tribute to those too-brief legacies with a look at some of the many celebrities who have passed away before their time—and may not have gotten a proper sendoff from the public.
Jonathan Brandis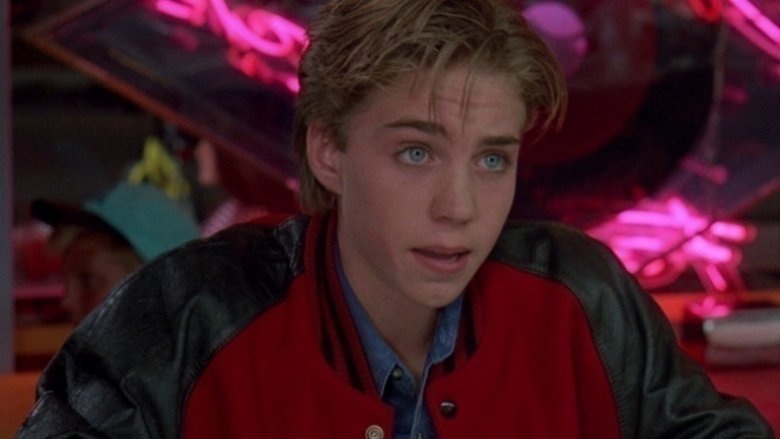 Speedily assembling a resume as long as your arm long before most of us even know what we want to do with the rest of our lives, Jonathan Brandis showed up in "Who's the Boss?," "Blossom," "L.A. Law," "Full House," "The Wonder Years," and "Murder, She Wrote," among tons of others.
As a child and teenage star for many years, it seemed like he had no shortage of work. He was 16 when he made "Ladybugs," and 17 when he was cast as a teen genius in Steven Spielberg's "SeaQuest 2032." When "SeaQuest" was canceled in 1996, however, the once-plentiful casting offers dried up. As has been the case with far too many former child actors, depression soon plagued the young star, and he struggled to navigate a new career path. Brandis' battles sadly got the best of him, and he died after sustaining injuries from an attempted suicide via hanging at the age of 27 in Los Angeles, California.
If you or anyone you know is having suicidal thoughts, please call the National Suicide Prevention Lifeline​ by dialing 988 or by calling 1-800-273-TALK (8255)​.
Brad Renfro
Brad Renfro skyrocketed to fame at age 11 through his acclaimed work in Joel Schumacher's adaptation of "The Client" by John Grisham. High profile roles quickly followed, and Renfro made appearances in "Sleepers" opposite Brad Pitt, "Ghost World" alongside Scarlett Johansson, and "The Informers" starring Kim Basinger.
Yet as his star continued to rise onscreen, Renfro faced a darker path behind the scenes, one that would ultimately see him fulfilling the sad destiny of many child actors, plunging into a life of illegal drug use and trouble with the law. After pleading no contest to attempted possession of heroin—a charge he incurred when he tried to buy drugs from an undercover L.A. police officer—Renfro spent 10 days in jail. On January 15, 2008, at 25 years old, Renfro's turbulent story reached a tragic end when he was found dead of an accidental heroin and morphine overdose in his apartment in Los Angeles.
If you or anyone you know is struggling with addiction issues, help is available. Visit the Substance Abuse and Mental Health Services Administration website or contact SAMHSA's National Helpline at 1-800-662-HELP (4357).
Brittany Murphy
After rising to fame in 1995's cult classic "Clueless" with the famous line "You're a virgin who can't drive," Brittany Murphy offered strong performances in "Girl Interrupted," "Drop Dead Gorgeous," "8 Mile," and "Sin City"—and while her star profile waxed and waned more than once during her career, she always seemed to have incredible potential. Sadly, that big breakthrough role that often felt like it was just over the horizon for Murphy would never get a chance to materialize.
Murphy was the breadwinner of the family, as she cared for her mother, a breast cancer survivor, and her husband, Simon Monjack, who suffered from frequent seizures and heart troubles. While the circumstances of her death are suspicious, Murphy was declared dead on December 20, 2009, due to pneumonia, anemia, and multiple drug intoxication. It is unclear whether "toxic mold" also played a part in her untimely death at age 32, as her husband was found dead in the same house five months later.
Lee Thompson Young
Lee Thompson Young's star vehicle, "The Famous Jett Jackson," was a very popular show on The Disney Channel for some time—and found the young up-and-comer working alongside Rachel McAdams, who at the time was also a rising star. Like a lot of budding Hollywood hopefuls who latch on with the Disney machine, Young was able to use "Jackson" as a springboard into other projects: "Friday Night Lights," "Akeelah and the Bee," and "The Hills Have Eyes II" are some of the few films later added to Young's brief but impressive resume.
Sadly, his promising career would soon be cut short: Young was diagnosed with bipolar disorder while working as a series regular on "Rizzoli and Isles," and like many people who have the condition, he struggled with the symptoms. On August 19, 2013, his life came to a tragic end after he committed suicide with a self-inflicted gunshot wound.
Heather O'Rourke
Best known for playing Carol Anne from the movie "Poltergeist," Heather O'Rourke skyrocketed to instant fame as the sweet young girl that terrified audiences after being sucked into the television set. In fact, she may have played the part a little too well: although O'Rourke racked up an impressive list of credits after her breakthrough performance as Carol Anne, she remained tied to the franchise in the public's mind, and she was one of a very small number of original cast members that remained with the movie series until its conclusion with 1988's "Poltergeist III."
If you've seen the final movie, you may notice that Heather's cheeks appear very puffy—and although audiences didn't know it at the time, it was a reaction to the medication she was taking for Crohn's disease, with which she was misdiagnosed. Tragedy struck on February 1, 1988, when Heather suffered from cardiac arrest while undergoing a surgery for a bowel obstruction at the tender age of 12.
Dana Plato
Dana Plato played Kimberly Drummond in the long-running hit television series "Diff'rent Strokes." Cast alongside fellow child stars Gary Coleman and Todd Bridges, she was catapulted to instant stardom. To cope with the mounting pressures of fame, Plato often indulged in cocaine and marijuana off the set—yet it wasn't until she became pregnant that the network released her from her contract, helping trigger a downward spiral of drugs and alcohol that included work in adult films and a spread in Playboy magazine.
Plato's fellow "Diff'rent Strokes" castmates had their own struggles after the show ended, but her trajectory took an even darker turn. She later moved to Las Vegas, where, desperate for cash, she robbed a store for less than $200 and was bonded out of jail by Vegas entertainer Wayne Newton. She died at the age of 34 on May 8, 1999, in her RV in Oklahoma after taking a fatal dose of lortab and valium.
Harold Ramis
Harold Ramis was 69 when he passed away from an autoimmune disease in 2014, which in and of itself might have come as a surprise to many of the film fans who watched him in '80s classics like "Stripes," "National Lampoon's Vacation," and "Ghostbusters." A talented director and screenwriter as well as a frequent fixture in some of the biggest comedy hits of the decade, Ramis' behind-the-scenes talents helped bring us "Groundhog Day" and "Caddyshack," among many others; in fact, he jumped back and forth between either side of the cameras throughout his career, co-writing both of the "Ghostbusters" movies as well as "Stripes."
Although few fans knew he was ill, Ramis struggled with the side effects of his infection for years—he had to learn how to walk all over again after contracting autoimmune inflammatory vasculitis in 2010, and suffered a relapse the following year. His final onscreen appearance came in the 2009 comedy "Year One."
Skye McCole Bartusiak
Best known for her work starring as Mel Gibson's daughter in the blockbuster "The Patriot," Skye McCole Bartusiak was a child actor with a promising future. She made her film debut in "The Cider House Rules" in 1999 and starred with Michael Douglas and Brittany Murphy in "Don't Say a Word" in 2001. She also appeared in the film "Kill your Darlings" with "True Blood" star Alexander Skarsgard in 2006.
Unfortunately, Bartusiak's life behind the scenes wasn't as glamorous as fans might have assumed—and included some dangerous habits that would end up contributing to her untimely demise. The combined drug cocktail of hydrocodone, the refrigerant difluoroethane, and the muscle relaxer carisoprodol led to an accidental overdose in 2014. According to Bartusiak's mother, the young star had also been suffering from epileptic seizures prior to her passing, which led the family to initially believe she'd choked to death before the coroner's ruling made the tragic truth clear.
Dominique Dunne
The 1982 film "Poltergeist" was a smash horror hit that launched a franchise, but behind the scenes, there were so many troubling stories after the film wrapped that talk eventually spread of a "curse" affecting the cast.
In addition to young Heather O'Rourke, who passed away in 1988 at the age of 12, another actor from the film also met an early demise. Dominique Dunne was born into a life of privilege in Santa Monica to a ranching heiress and TV writer and producer Dominick Dunne. Dominique got off to a fast start in Hollywood, compiling a list of early credits that included appearances in the TV shows "Chips," "Fame," and "The Quest." "Poltergeist" might have been her big breakthrough, but it sadly wasn't to be: the same year the film arrived in theaters, her deranged ex-boyfriend, John Thomas Sweeney, murdered her in her own driveway in West Hollywood on November 4, 1982.
Lisa Robin Kelly
Lisa Robin Kelly made audiences laugh for several seasons as part of the ensemble cast of Fox's long-running hit sitcom "That '70s Show," but behind the scenes, her real life wasn't funny at all.
Kelly's lengthy battle with drug and alcohol addiction wasn't completely hidden from fans. Her struggle with sobriety played out in public during her time on "That '70s Show" and ultimately cost her her job on the series, derailing what seemed to be a promising career and setting up the dark final chapter of her too-short life.
After making various attempts to triumph over her problems with substance abuse over a period of years, Kelly checked into rehab in August 2013; unfortunately, her decision to get clean turned out to be too late to save her from the disease. After checking in, Kelly passed away in her sleep due to complications from an accidental overdose. She was only 43.
Thuy Trang
Thuy Trang was best known for her work as the original Yellow Ranger on "Mighty Morphin Power Rangers," but unlike a lot of actors who start out in genre TV, she seemed in no danger of being typecast; in fact, she was developing what seemed like a potentially promising career after leaving the show. Trang jumped right into feature work, landing roles in a pair of movies released in 1996: the comedy "Spy Hard" and the dark drama "The Crow: City of Angels."
Clearly, Trang had enough chops to tackle work from a variety of genres, but sadly, she never had a chance to fulfill that potential—she was killed in a car accident at the age of 27 in 2001, after the driver lost control of the vehicle and it plunged over a guardrail on California's Interstate 5. Emergency medical personnel tried getting Trang to the hospital, but she died in transit, the result of massive internal injuries.
Michael Clarke Duncan
Michael Clarke Duncan's imposing bulk and towering physique made him a natural for "big guy" roles, but under that impressive glower, he really had dramatic chops—and unlike a lot of actors booked for that strong-but-silent type of part, he got a chance to display that dramatic breadth on multiple occasions, and he made the most of each one.
Clarke's too-brief filmography includes an admirably eclectic array of roles, including memorable supporting turns in "Armageddon" and "Daredevil" as well as a beautifully sensitive starring performance in the big-screen adaptation of Stephen King's "The Green Mile."
Although he initially appeared destined for a career of character actor roles, Duncan's Oscar-nominated "Green Mile" performance proved he had the potential for leading parts. Indeed, Duncan seemed poised for decades of box office success and critical acclaim, and he should have had a much longer career, but he was felled by a heart attack in 2012 at the age of 54.
Andy Hallett
A Buffyverse fan favorite, Andy Hallett logged his first uncredited screen performance as an extra in a 1999 episode of "Buffy the Vampire Slayer"—which turned out to be a fateful beginning for a career that's best remembered for his Satellite Award-nominated work in the long-running role of Lorne, a demon in the Deathwok clan who proved a popular fixture on the "Buffy" spinoff series "Angel."
Much more than a guy who had a commanding presence underneath a layer of demon makeup, Hallett was a talented vocalist as well as a magnetic screen presence—something he readily demonstrated when he flashed his musical chops on multiple "Angel" episodes as well as contributing a pair of songs to the show's soundtrack album. He seemed to be just getting started when "Angel" went off the air, but Hallett's story ended far too soon. He was only 33 when he passed away in 2009, the victim of congestive heart failure.
Taylor Negron
One of Hollywood's all-time ultimate "That Guy" actors, Taylor Negron compiled a truly impressive list of classic screen credits without ever becoming a household name in his own right. Although he tended to be on screen for no more than a few moments at a time, Negron's deadpan delivery made him a fan favorite among film aficionados of the '80s—and a standout in pictures like "Fast Times at Ridgemont High" and "Better Off Dead."
Later in his career, Negron made memorable appearances on hit TV shows like "Seinfeld" and "Friends," but as much fun as he could be onscreen, he was even more interesting behind the scenes. In addition to acting, Negron was an acclaimed writer whose work included published collections of short stories, as well as a trained painter whose work was shown in multiple galleries. He was only 57 when he died in early 2015, a victim of liver cancer.
Rowdy Roddy Piper
After making a name for himself as a professional wrestler—partly through a rivalry with Hulk Hogan that helped bring wrestling to an ever-wider audience in the '80s—"Rowdy" Roddy Piper branched out onto the big screen, most notably through his starring role in the 1988 cult classic "They Live." Leading that cult John Carpenter classic, Piper waged a one-man war against a covert alien invasion and coined the unforgettable catchphrase "I have come here to chew bubble gum and kick ass, and I'm all out of bubble gum."
Piper's bone-crunching work in that film helped set the tone for a busy Hollywood career full of B-movie roles and small-but-unforgettable appearances on television shows like "It's Always Sunny in Philadelphia." On the screen as well as in the ring, Piper gave every performance his all, frequently elevating otherwise forgettable material and consistently serving as the most memorable component of whatever project he was appearing in. He died in his sleep in 2015 after suffering a pulmonary embolism that triggered a heart attack.
Sage Stallone
Critically maligned and pretty much ignored at the box office, "Rocky V" is indisputably the least loved film of Sylvester Stallone's long-running boxing franchise. Take a careful look under its cheesier elements, however, and you can see the outline of a truly affecting story about a former heavyweight champ going broke, losing his ability to box, and nearly losing his relationship with his son.
To help tell the story, Stallone brought in his own 14-year-old son, Sage, to play the part of Robert "Rocky Jr." Balboa in the film, and the young Stallone's time on the set clearly made a positive impression: after college, Sage continued working in the industry in small, low-key projects, carving out a career in his own right apart from his blockbuster-leading father. Unfortunately, Sage died on July 13, 2012, at the young age of 36 due to a heart attack brought on by coronary artery disease.
Dana Hill
Dana Hill originally wanted to be a track star until type I diabetes ended her youthful athletic dreams. Her father's career as a commercial director helped her start off in the industry, and she booked a series of ads before appearing on various television programs, including "Mork & Mindy," "Fallen Angel," and "Magnum, P.I." She also voiced a variety of animated characters for cartoons like "Pound Puppies," "Rugrats," "Goof Troop," and "Darkwing Duck."
Clearly, Hill was an in-demand talent as a rising young star, but as busy as she remained throughout her brief career, there's one role that really stands out: she's best recognized for playing Audrey Griswold in "National Lampoon's European Vacation," replacing Dana Barron from "National Lampoon's Vacation" a few years prior. Hill's life and career were both cut short after suffering a fatal stroke triggered by her diabetes on July 15, 1996, at the age of 32.
Richard Bonehill
While you might not recognize Richard Bonehill's face, you'll certainly recognize some of the characters he's played over the years, especially if you're a "Star Wars" fan.
Bonehill's history as a competitive fencer and swordsmanship coach gave him a strong leg up in Hollywood, helping him land work on the likes of "Highlander," "Flash Gordon," and "Doctor Who." In addition to that impressive list of genre credits, he also played a variety of characters in "The Empire Strikes Back" and "Return of the Jedi."
For the most part, Bonehill filled various background roles, including multiple stormtroopers and Rebel Alliance soldiers, but he landed one part that truly stood out from the rest. If you've seen the original "Star Wars" trilogy (and who hasn't?), you'll probably best remember him as Nien Nunb, Lando Calrissian's alien co-pilot on the Millennium Falcon during the attack on the second Death Star in "Return of the Jedi." Bonehill passed away on February 4, 2015, at the age of 67.
Earl Hindman
Earl Hindman had a relatively low-profile show business career, but he stayed consistently busy for decades, appearing in movies like "C.H.U.D.," "Silverado," and "The Taking of Pelham One Two Three." Throughout the '70s and '80s, he had his most consistent visibility in the part of Bob Reid, a character he played in more than 450 episodes of the long-running ABC daytime drama "Ryan's Hope"—a steady gig whose reliability and dramatic potential would be the envy of most working actors.
It was another supporting role on a long-running series, however, that ultimately earned Hindman his greatest notoriety. Most '90s kids will remember him as Wilson, the mysterious-but-friendly neighbor of Tim "The Toolman" Taylor on the hit sitcom "Home Improvement." Hindman died on December 29, 2003, at the age of 61 due to lung cancer, leaving a generation with fond memories of that lovable neighbor behind the fence who always had the best advice and most interesting hobbies.
Bernie Mac
One of The Original Kings of Comedy next to Cedric the Entertainer, D. L. Hughley, and Steve Harvey, Bernie Mac built his hugely successful career through a stand-up routine heavily influenced by Richard Pryor. That in and of itself isn't unusual—countless comedians were inspired by Pryor—but Mac used that cornerstone to build a presence and style that was uniquely his own.
That hard work paid off in Hollywood with a series of high-profile roles. Many might recognize Mac as Ice Cube's neighbor, Pastor Clever, in the movie "Friday." He'd go on to star in "Charlie's Angels: Full Throttle," "Ocean's Eleven," "Transformers," and more, and also headlined a sitcom, loosely based on his own experiences, called "The Bernie Mac Show." During the last years of his life, Mac suffered from sarcoidosis, which heavily affected his lungs, and he succumbed to pneumonia complications on August 9, 2008, at the age of 50.
Richard Attenborough
Long before he founded an ill-fated amusement park using the secrets of dino DNA, Richard Attenborough was already an accomplished and award-winning actor. Attenborough starred alongside Steve McQueen in "The Great Escape," released in the midst of a busy period that included some of his most widely seen work. He also won two consecutive Golden Globe Awards in 1967 and 1968 for co-starring in "The Sand Pebbles" (also with McQueen) and "Doctor Dolittle."
Needless to say, Attenborough's career contains no shortage of highlights, and his work will no doubt be familiar to classic film fans. Younger filmgoers, however, have their own Attenborough memories thanks to his appearance as John Hammond, whose ambitions led to the creation of "Jurassic Park." That blockbuster made him famous to a whole new generation, but it's just one short chapter in a life of many great cinematic achievements (both behind and in front of the camera) that ended on August 24, 2014, at the age of 90.
Gary Coleman
"Whatchoo talkin' 'bout Willis?" Kids of the '70s and '80s—not to mention anyone who enjoys the classic sitcoms of the era—will immediately recognize the immortal catchphrase Gary Coleman coined as an adorable kid on the long-running hit sitcom "Diff'rent Strokes."
Coleman's diminutive stature helped him continue to play younger characters throughout much of his career, and at the peak of his fame, he landed a series of film and television roles. Unfortunately, his young looks and peak height of 4'8" were side effects of an autoimmune kidney disease, combined with the medications he took throughout his life to fight it. Work in Hollywood became harder to come by after Strokes left the airwaves, and behind the scenes, he underwent frequent dialysis treatments, and was forced to undergo two kidney transplants. After a fall at his home, Coleman died on May 28, 2010, of an epidural hematoma at the age of 42.
Chris Penn
The younger brother of veteran actor Sean Penn, Chris Penn followed in his sibling's footsteps, breaking into Hollywood at the tender age of 12 to launch what would ultimately become an admirably varied career in its own right.
Penn is best remembered for his portrayal of mob scion Nice Guy Eddie in "Reservoir Dogs," but that's far from the only film he appeared in. Penn also landed roles in "Best of the Best 1-2," "Footloose," "The Funeral," "Mulholland Falls," "Rush Hour," "Kiss Kiss Bang Bang," and "Grand Theft Auto: San Andreas," among others.
He died on January 24, 2006, at the age of 40 due to cardiomyopathy, although reports indicated that there were also complications that led to his passing: morphine, valium, marijuana, and codeine were all reportedly found in Penn's bloodstream at his time of death. Sean Penn later publicly attributed Chris' death to the weight he visibly gained during the '90s.
Richard Griffiths
A veteran stage, film, and television actor, Richard Griffiths is known by the masses for his portrayal of Harry Potter's uncle, Vernon Dursley. While Dursley was for the most part always cruel to the young wizard, he was still a part of Harry's family—and he ultimately helped prove that the Boy Who Lived had a golden heart because he still cared for the uncle who treated him poorly.
Outside of the "Harry Potter" series, Griffiths won a slew of awards over the course of a busy career, earning particular acclaim for his portrayal of English teacher Douglas Hector in a play called "The History Boys." He also starred in a variety of projects, including "Superman II," "Gandhi," "Sleepy Hollow," "King Ralph," "Hugo," "Pirates of the Caribbean: On Stranger Tides," and "The Hitchhiker's Guide to the Galaxy." Griffiths passed away at 65 on March 28, 2013, due to complications shortly after having heart surgery.
James Avery
Whether you call him the Big Guy or Uncle Phil, James Avery earned household name status through his portrayal of Philip Banks on "The Fresh Prince of Bel-Air." Prior to making his mark on that long-running hit NBC sitcom, the burly actor had plenty of small roles throughout his TV career, although he was particularly well known for his voice acting work. Avery was the voice of Shredder on "Teenage Mutant Ninja Turtles" and War Machine on "Iron Man," and he also did voices for a list of projects that included "The Prince of Egypt," "Extreme Ghostbusters," "Fist of the North Star," and "Hulk Hogan's Rock 'n' Wrestling." A fatherly presence despite his most famous character's name, Avery saddened a generation of viewers when he died from complications following heart surgery, on December 31, 2013, at the age of 68. "You can either be a movie star or an actor. I'm an actor," he once humbly summarized his career. "(But) I've done pretty good."
Lou Albano and Danny Wells
As the first two actors to play Mario and Luigi in live-action roles, "Captain" Lou Albano and Danny Wells entertained millions of children from 1989-1991 on "The Super Mario Bros. Super Show." The show featured Albano and Wells playing the two beloved plumbers during live-action sequences at their Brooklyn residence, often with a celebrity guest, before switching over to a cartoon episode of "Super Mario Bros." or "The Legend of Zelda." Albano and Wells also voiced Mario and Luigi in the "Mario Bros." cartoon episodes. Captain Lou was known for a prominent professional wrestling career that started in 1953 and ended in 1995—he was inducted into the WWE Hall of Fame a year later. Albano died on October 14, 2009 from a heart attack at the age of 76, leaving behind a wrestling legacy that includes one of his grand-nephews, former MMA/UFC fighter and professional wrestler Phil Baroni.
Danny Wells, who played Luigi, was known for his TV guest appearances on the likes of "The Jeffersons," "Happy Days," "Punky Brewster," "Chips," "The A-Team," "Sanford and Son," and "Starsky & Hutch." He also did voice acting for "Heathcliff," "Batman: The Animated Series," "Bakugan," "Turbo Dogs," and more. He died of undisclosed causes on November 28, 2013.
Richard Harris
A veteran of stage and screen who amassed a distinguished career spanning decades, Richard Harris notched arguably his highest-profile role late in his career, courtesy of the blockbuster "Harry Potter" film franchise. In two of his final screen appearances, Harris played Potter's beloved headmaster Albus Dumbledore in the first two installments of the blockbuster film franchise, "The Sorcerer's Stone" and "The Chamber of Secrets."
Although he'll always be Dumbledore to generations of Potter-loving fans, outside of Hogwarts, Harris compiled multiple careers' worth of impressive credits and honors. He was an accomplished singer, actor, director, writer, producer, and songwriter who won Grammy and Golden Globe awards for his work on 15 different albums and more than 70 films, including "Camelot," "The Guns of Navarone," "Gulliver's Travels," "Patriot Games," "Unforgiven," "Gladiator," and "The Count of Monte Cristo." After being diagnosed with Hodgkin's disease, Harris died on October 25, 2002, at the age of 72.
Edward Herrmann
Exactly where you remember esteemed actor Edward Herrmann from depends on whether you favor musicals, vampire movies, medical TV shows, or fast-talking mother-daughter family dramas.
Herrmann is best recognized today for his role as pompous but warm-hearted patriarch Richard Gilmore in the series "Gilmore Girls." Richard's dry sense of humor and quiet authority contrasted with the quick wit and constant banter that flew between his wife Emily (Kelly Bishop), daughter Lorelai (Lauren Graham) and granddaughter Rory (Alexis Bledel).
Offscreen, Herrmann and Bishop, both classically trained and meticulous about their craft, were especially close. Herrmann's wife Star, whom he married in 1994, would joke that Bishop was his other wife. In Herrmann's final moments, his family invited Bishop to say goodbye with them.
Before his longest-running role in "Gilmore Girls," Herrmann worked regularly on TV and in movies. He was nominated for an Emmy for playing a priest in the medical drama "St. Elsewhere," and won one for the legal series "The Practice." He played Franklin D. Roosevelt in the 1982 adaptation of "Annie"—having previously played the President for a miniseries and TV movie in the late '70s. And in 1987, he played a stepfather from Hell (literally) in the vampire movie "The Lost Boys."
Herrmann died of brain cancer, aged 71, on December 31, 2014. In the Netflix revival of "Gilmore Girls," it was revealed that Richard had also died, sparking big changes for Emily in particular.
Deezer D
Deezer D was one of the foundational actors on hit medical drama "ER." Born Dearon Thompson, he played nurse Malik McGrath for the show's entire 15-year run, appearing in 188 episodes.
As often happens in real hospitals as well as fictional ones, "ER" typically focused on its physicians and surgeons, not the nurses. But Thompson was one of just a handful of actors who appeared in every season, and his episode count makes him the fifth most prolific member of the large cast.
Outside of "ER," Thompson had a few small parts in movies including the cult classic comedy "Romy and Michele's High School Reunion" and "Bringing Down the House," and appeared in Vanilla Ice's video for "Cool as Ice." He played one of the members of a fictional rap group in the mockumentary movie "CB4" in 1993, and also rapped for real. He released multiple records, including the full-length album "Delayed, But Not Denied" in 2008, and continued making songs until his death. His final track, "History Can't Be Stopped," was released posthumously.
Thompson started having heart issues around 2008, telling RadarOnline the following year that he had been suffering from recurrent pneumonia and heart failure. It was discovered that he had a leaking valve and expanded aorta, which was addressed with surgery in 2009. According to Deadline, he went on to have more operations on his heart over the next 10 years or so. Thompson died on January 7, 2021, aged 55, of a suspected heart attack.
Kathryn Joosten
Kathryn Joosten was in her 50s when she started working consistently in notoriously youth-centric Hollywood in the mid 1990s. She'd started acting in 1980, after realizing she was missing out on following her dreams.
Despite her late start, Joosten built a career playing one-off but always memorable characters in hit TV series. Her credits include "3rd Rock From the Sun," "ER," "Roseanne," "Seinfeld," "Frasier," "The Nanny," "Buffy the Vampire Slayer," and "The X Files," to name just a few. Later she would add the likes of "Charmed," "Will & Grace," "Gilmore Girls," and "Grey's Anatomy" to that list. In short, name a hit show of the '90s and '00s, and Joosten probably appeared in it.
Her most memorable guest appearance was as a woman who refused treatment for kidney failure in Season 1 of "Scrubs." The episode, "My Old Lady," consistently ranks as a fan favorite.
In addition to those guest roles, Joosten landed regular parts in two major series. She played President Bartlet's (Martin Sheen) steely secretary in two seasons of "The West Wing," combining her talents for fast-paced drama and comedy, and nosy but occasionally helpful neighbor Karen McCluskey in "Desperate Housewives."
Joosten was first treated for lung cancer in 2001, the year "My Old Lady" aired. She was undergoing treatment while making the final season of "Desperate Housewives," which was written into her character's arc. McCluskey died in the series finale. Joosten died two weeks after that episode aired, on June 2, 2012, aged 72.
Hugh Dane
Hugh Dane's resume reads like a list of the top sitcoms of the '90s and early '00s. He played two different characters in "The Fresh Prince," appeared in an episode of "Martin," and multiple episodes of "Roc." He had small parts in "Friends," "Sister, Sister," "Everybody Hates Chris," and "New Girl." On the drama side, he played a judge in an episode of "The West Wing." He also appeared briefly in the comedy movies "Little Fockers" and "Bridesmaids."
However, Dane will most likely be remembered and missed for his role as Hank, the permanently unimpressed security guard in "The Office." He appeared in 22 episodes of NBC's hit mockumentary about the inner workings and ridiculous shenanigans in a Scranton, Pennsylvania paper company.
Dane died at the age of 75 on May 16, 2018. After his death, his "The Office" co-star Rainn Wilson described him as "One of the greats. So kind, funny, talented." On January 1, 2021, Peacock tweeted a video of a cold open that never aired, dedicated to Dane. It showed one of Jim's (John Krasinski) most elaborate pranks on nemesis Dwight (Wilson), featuring Dane as Morpheus from "The Matrix."
Judith Barsi
Warning: This story involves domestic violence, including against children.
If you're one of the few people who made it all the way through the "Jaws" franchise to the fourth movie—1987's "Jaws: The Revenge"—you may recognize Judith Barsi as the young granddaughter of Police Chief Martin Brody (originally played by Roy Scheider).
Before that movie came out, Barsi had already had small parts in well-known TV series including "Knots Landing," "The Twilight Zone," "Cheers," "Punky Brewster," and "Cagney & Lacey." Today, she is best remembered for two Don Bluth feature animations: She voiced Ducky, an excitable young dinosaur of undetermined species, in 1988's "The Land Before Time," and animal whisperer Anne-Marie in "All Dogs Go to Heaven."
On July 25, 1988, four months before "The Land Before Time" premiered that November, Judith, age 10, and her mother Maria were shot dead by Judith's abusive father Jozsef, who then killed himself. According to the Los Angeles Times, a neighbor said that Maria had lived in fear for herself and her daughter. She was trying to leave Jozsef, but feared he would find and kill them.
Both "The Land Before Time" and "All Dogs Go to Heaven" came out after Judith and Maria's deaths. Actor Heather Hogan voiced Ducky in subsequent "Land Before Time" sequels.
If you or someone you know is dealing with domestic abuse, you can call the National Domestic Violence Hotline at 1−800−799−7233. You can also find more information, resources, and support at their website.
Kenny Baker
Kenny Baker originated one of the most beloved characters in one of the most popular movie franchises of all time—but you wouldn't recognize him from that role out of costume.
Baker is most famous for playing R2-D2, the brave and mischievous "Star Wars" droid. He was a dwarf, but it wasn't just Baker's height that made him perfect for the role. According to his New York Times obituary, he was the only person small enough to fit into the costume who was also strong enough to move it.
It helped that Baker had been in entertainment for years: He sang, danced, played instruments, clowned, and ice skated in various touring companies. As he told the Guardian, "There are certain closeup movements only I can do convincingly. It's all about giving R2 a personality, and CGI can never really do that."
In addition to R2, Baker played an Ewok in "Return of the Jedi," alongside his wife and fellow actor Eileen. But the furry, violent inhabitants of the jungle planet Endor were less fun to play than to watch, thanks to the stuffy costumes. It wasn't just that they were hot: The heads were impossible to see out of when they steamed up.
The last time Baker played R2 was for "Revenge of the Sith," although he served as a consultant on "The Force Awakens." He also appeared in many other movies and series, including "Flash Gordon," "Time Bandits" and "Amadeus." He died at the age of 81 on August 13, 2016.
Natasha Richardson
If you're a millennial who grew up wishing you could have an identical twin to swap lives with, you probably remember Natasha Richardson best for her role as the extremely cool fashion designer mom in the Lindsay Lohan-led remake of "The Parent Trap."
That was Richardson's most prominent screen role, but she had a prestigious stage career. It started with a touring version of "The Seagull" which ended in London's West End, with Richardson appearing opposite her mother, renowned British actor Vanessa Redgrave.
TV fans may know Vanessa best for her role as Dr. Erica Noughton in "Nip/Tuck," opposite her other daughter and Natasha's sister, Joely Richardson. (Also known to fans from "The Parent Trap" era as Anita in the 1996 live-action adaptation of "101 Dalmatians.")
As you've probably noted, Natasha was part of an acting dynasty. Her grandfather Sir Michael Redgrave, Vanessa's father, was famous for tragedies. Natasha's aunt, Lynn Redgrave, Vanessa's sister, was an Oscar-nominated theater superstar. Lynn and Vanessa's brother, Corin Redgrave, was a stage actor and playwright, and may be best remembered onscreen for playing Hamish in "Four Weddings and a Funeral."
Natasha met actor Liam Neeson when they starred opposite each other in a Broadway production of "Anna Christie." She was nominated for a Tony for the role, and the two later married and had two sons together.
Natasha died suddenly of head injuries sustained during a skiing trip on March 18, 2009. She was 45.
James Michael Tyler
In a show that made superstars out of its six main cast members, James Michael Tyler managed to hold his own as one of the most memorable side characters.
He played coffee shop manager Gunther in "Friends" for all 10 seasons, appearing in 150 episodes total, although he didn't have a line for his first 33 appearances. Tyler originally landed the role because he knew how to work the fancy espresso machine on the Central Perk set.
Not one to take himself overly seriously, after "Friends," he played himself in the satire "Episodes," which saw that version of Tyler experiencing a slightly awkward reunion with Matt LeBlanc, who played Joey on "Friends," also playing himself.
Tyler loved the experience of being in "Friends," although there was one drawback. As he told Digital Spy, he was cast with very distinctive bleached blonde hair, which added to his character's mystique. But it was originally the result of an experiment he let one of his friends perform, which turned into weekly bleach jobs for 10 years.
Tyler was diagnosed with prostate cancer in 2018, which he didn't make public until June 2021. That month, he announced in an interview with NBC that the cancer had reached stage IV, meaning it had spread to other parts of his body. He died just a few months later, on October 24, 2021.
Michael K. Williams
Before getting his big break, Michael K. Williams was consistently cast as one-dimensional criminals. He was a young Black man in a white industry that didn't know how to tell diverse stories about people who looked like him. Also, he had a distinctive facial scar from the time someone attacked him with a razor–something else Hollywood didn't know what to do with.
Williams' big break came courtesy of "The Wire" character Omar Little, an armed robber who targets drug dealers, and the most feared man in a territory ruled by violence. But Little wasn't a carbon copy of those previous characters. For one thing, he was openly gay, in a homophobic society that mocked gay men as weak. For another, he was known to give some of his ill-gotten gains to people in his much-in-need community.
After playing Omar, Williams landed roles in several prestigious series, including crime drama "The Night Of," "When We Rise," about the gay civil rights movement, and a recurring part as a racketeer in Prohibition drama "Boardwalk Empire." He even got to show off his comedy skills in "Community." In 2019, he appeared in Ava DuVernay's "When They See Us," as the father of one of the wrongly accused Central Park Five. In 2021, he was nominated for an Emmy—his fifth—for the HBO series "Lovecraft County."
Williams died at the age of 54 on September 6, 2021, of what was later confirmed as a drug overdose.
Wendie Jo Sperber
Wendie Jo Sperber had small parts in two very big movies. She was an uncredited dancer in "Grease," one of the most famous musicals of all time. And she played Marty McFly's (Michael J. Fox) older sister Linda in "Back to the Future," reprising the role for "Back to the Future Part III."
Even before "Back to the Future," Sperber was well known to some thanks to her part on the sitcom "Bosom Buddies." The show starred Tom Hanks as Kip and Peter Scolari as Henry, two friends who have to pretend to be women in order to get an apartment in a cheap women's-only hotel. Sperber played Amy, their co-worker and initially the only resident who knows the men's secret.
In addition to regular movie roles, Sperber appeared in episodes of hit TV series including "Murphy Brown," "Will & Grace," "Home Improvement," and "JAG."
Sperber was diagnosed with breast cancer in 1997. Four years later, she founded weSPARK Cancer Center, a nonprofit intended to support other patients and their families. According to the Los Angeles Times, she was partly inspired by her 1998 appearance on "Murphy Brown," which featured several other cast members who had survived cancer. She died November 29, 2005, at the age of 46.
Helen McCrory
A classically trained Shakespearian actor, Helen McCrory made a name for herself on stage and in a number of fan-favorite films and television series. After studying at the Drama Centre, McCrory debuted in the London theater in shows like "The Importance of Being Earnest." She eventually went on to win rave reviews for a number of her characters, showing skill at portraying conniving villains like Lady Macbeth and hopeful heroines like Rosalind in "As You Like It."
For those who don't frequent the London theater, McCrory was probably best known for playing Narcissa Malfoy in the "Harry Potter" film franchise. Other film credits include "Skyfall," "Hugo," "The Queen," and more. On television, McCrory played Madame Kali in "Penny Dreadful," provided the voice for Stelmaria on "His Dark Materials," and owned every scene she appeared in as Polly Gray on "Peaky Blinders." She passed away at the age of 52 from breast cancer while filming the sixth season of "Peaky Blinders," and certain storylines actually had to be rewritten due to her untimely death.
Willie Garson
For much of his career, Willie Garson was an ultimate character actor. He never really broke out as a name-brand star, but you almost assuredly saw him in something if you've watched television over the last 30+ years.
Garson started out his professional acting career with bit roles on a few popular sitcoms, like "Cheers" and "Family Ties." He quickly started adding more credits to his resume, booking recurring roles on popular series like "Mr. Belvedere," "Boy Meets World," and "Quantum Leap," all while continuing to land guest spots on other shows and making minor appearances in films. Garson is best known for playing Carrie's gay bestie, Stanford Blatch, in HBO's "Sex and the City." He also had a lead role on the USA series "White Collar," where he played Mozzie, and he frequently made appearances on the celebrity game show "25 Words or Less."
Garson died from pancreatic cancer on September 21, 2021. He was 57 years old.
Dustin Diamond
When it came to the characters on "Saved by the Bell," the odd man out was often Sam Powers, better known as Screech. The "Saved by the Bell" bunch boasted a nice collection of stereotyped characters, and Screech was the dork. Though Screech was often used as an ancillary character, often aiding the schemes of Zack and Slater, actor Dustin Diamond was able to showcase his comedic talent and helped carve out a solid identity for a character that could have easily been a throwaway member of the central cast.
Like his character, however, Diamond was kind of the odd man out of the main cast. After the show ended, Diamond struggled to land substantial roles, and often found himself at the center of bizarre controversies. A sex tape was leaked in 2006—one that Diamond later admitted he himself released, with a body double replacing him in most of the scenes—and Diamond would also release a behind-the-scenes tell-all book called "Behind the Bell," in which he aired out all the dirty laundry on his "Saved by the Bell" costars. He would later admit that a ghostwriter made up almost everything in the book.
Diamond passed away from lung cancer in 2021. He was 44 years old.
Louie Anderson
Funnyman Louie Anderson had one of the most iconic voices in the world of comedy. He was an actor whom you could identify after just hearing a few words from his mouth. Anderson's wit and quick-thinking delivery made him a sought-after stand-up act—he regularly appeared on late-night television and celebrity game shows to help get the crowd rolling.
Anderson's television career was an interesting one. Early on, he created a cartoon series called "Life With Louie," based on his childhood in the Midwest. Anderson voiced both the childhood version of himself and his father on the series. The show won a number of Daytime Emmy awards in the mid-'90s. Anderson went on to appear on many other shows in small, memorable roles before becoming a critical darling again with the FX series "Baskets." Anderson created baskets along with Zach Galifianakis, Louis C.K., and Jonathan Krisel. He also starred on the series as Christine Baskets.
Anderson died on January 21, 2022, from lymphoma at the age of 68. He had kept his diagnosis private for over a decade, and passed away just three days after releasing information about his illness.
Robbie Coltrane
Robbie Coltrane was a total chameleon of an actor. His characters were capable of displaying warmth, silliness, and love, while also showcasing fearsome strength and darkness. To be able to do this once or twice was impressive—to be able to do it again and again was some serious talent. It's no wonder Coltrane was honored as an Officer of the Order of the British Empire (OBE) in 2006.
Coltrane jumped between comic and dramatic roles with ease. His best-known characters came from the world of film. He portrayed Valentin Zukovsky, a former KGB officer and frenemy of James Bond, in "Goldeneye" and "The World Is Not Enough," and his fame jumped even higher when he was cast as gamekeeper Rubeus Hagrid in the "Harry Potter" film franchise. Playing one of the warmest characters in a beloved franchise helped cement Coltrane's acting legacy.
On the television side of things, Coltrane regularly appeared in TV movies and miniseries where he got to flex his acting muscles. He's probably best known for the crime drama "Cracker," where he starred as Dr. Edward "Fitz" Fitzgerald.
Coltrane died on October 14, 2022, due to ongoing health complications. He was 72 years old.
Glenn Quinn
Fans of '90s sitcoms surely remember Mark Healy, Becky's delinquent boyfriend on "Roseanne." Played by actor Glenn Quinn, Mark was a great example of a sitcom demonstrating some serious character development. When Mark was first introduced, he was dumb, immature, and hated by the Conners for "corrupting" their daughter. As the show continued, Mark gradually won over the family by maturing into a hard worker and thoughtful caretaker.
Of course, this character wouldn't have worked without a strong actor behind him. Quinn did some impressive development with his limited screen time, not to mention the fact that he fooled audiences everywhere into thinking he was American. His other notable television role, the half-demon clairvoyant Allen Francis Doyle on "Angel," showcased Quinn's native Irish accent.
Sadly, Quinn struggled with substance abuse during his life and career. He died of an accidental overdose in 2002. He was only 32 years old.
Erin Moran
In the world of classic television, not many shows stand above their peers like "Happy Days." It ran for over a decade of television, featuring 11 seasons and over 250 episodes, and also helped launch the careers of notable actors like Ron Howard, Henry Winkler, and Scott Baio. One other actor who appeared on every season of "Happy Days," and starred in one of its spin-offs, was Erin Moran.
Moran played Joanie Cunningham, the younger sister of Richie and Chuck, who eventually starts dating Chachi. As the young couple started gaining popularity on the show, a spin-off series called "Joanie Loves Chachi" was created. This new series was about the young couple trying to start a musical act, and episodes featured performances from Baio and Moran. "Joanie Loves Chachi" was not as well-received as "Happy Days," and was canceled during its second season. The characters popped back up on "Happy Days" and actually got married in the final episode.
Moran continued to find work after "Happy Days," but never really returned to the spotlight. She struggled with cancer later in life, and died in 2017 at the age of 56.
Mary Pat Gleason
Like a number of actors out there, Mary Pat Gleason is one you're sure you've seen, but you might not know where. With a professional career that lasted nearly four decades, Gleason has absolutely appeared in some movies or television series you've enjoyed.
Gleason's most notable work didn't even occur in front of the camera. She was part of the writing team for the long-running soap opera "Guiding Light" in the 1980s. The team won a Daytime Emmy award for their work on the series, and Gleason also appeared on a handful of episodes as Jane Hogan.
Gleason generally portrayed brash characters, and she had strong comedic timing to go with her over-the-top performances. Her film credits include "Bruce Almighty," "The Crucible," "Intolerable Cruelty," and "13 Going on 30." She made guest appearances on dozens of television series as well, including "Mom," "Will & Grace," "Desperate Housewives," and many more.
Gleason lost her battle with cancer on June 2, 2020, at the age of 70.
Raquel Welch
Even if you've never seen something she's appeared in, you've probably seen pictures of Raquel Welch. Like Ursula Andress, Welch was a major sex symbol in the 1960s and beyond. She made her first splash with the film "One Million Years B.C." She shot to fame due to appearing on the film's poster clad only in an animal-skin bikini. She only had a handful of lines in the film, but that image was more than enough to make her a household name.
Outside of that, Welch is probably best known for roles in films like the 1973 version of "The Three Musketeers," "Hannie Caulder," "Kansas City Bomber," "Myra Breckinridge," "Bedazzled," and "Right to Die." She was a regular guest on celebrity specials and game shows, and also had recurring roles on a handful of short-lived series, like 2008's "Welcome to the Captain" and 2017's "Date My Dad."
Raquel Welch died on February 15, 2023, at the age of 82.