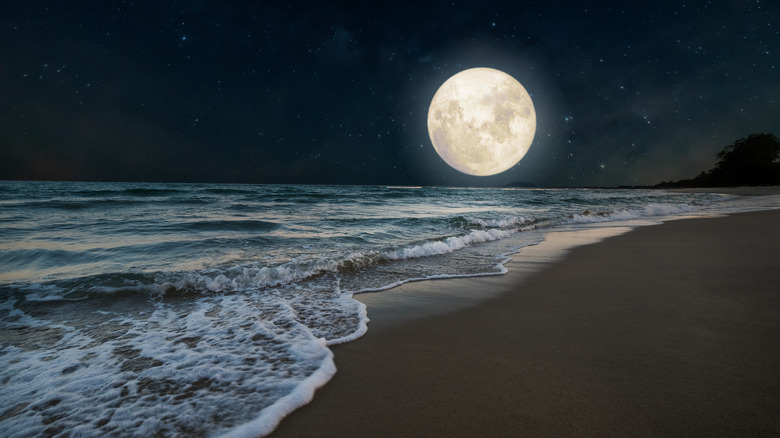 Just about every student looks forward to spring break. After all, it's a precious week of not having to wake up early or worry about homework or essays or exams. Instead, it is a chance to take a load off and relax, or maybe take a vacation, traveling to somewhere new and exciting. Even if you're not in school anymore, how can you look back on spring break with anything but positive memories? Fun, freedom, no responsibilities – what's there to hate?
Unfortunately, though, spring break isn't always the fun romp that everyone tends to think of it as. On the contrary, there are a number of stories of spring breaks taking a turn for the worse – or, more specifically, for the tragic. Not everyone comes out of spring break feeling better about their life, and in these cases, not everyone came out of spring break with their life at all. And, just to make things darker, to this day, no one can fully explain what happened to these victims. These are some unsolved spring break murders and disappearances.
Rachel Taylor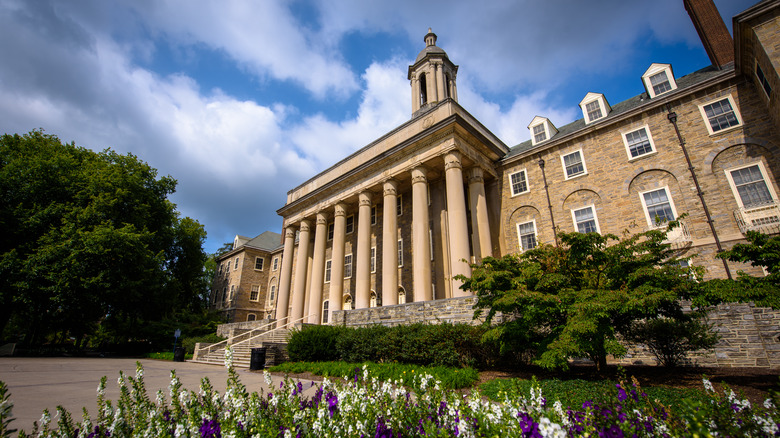 Every story of a murder or disappearance that happened over spring break is tragic, but the case of Rachel Taylor is one that made history, as she was the first Penn State student murdered in the history of the school. According to Derek J. Sherwood's "Nittany Nightmare" (via Onward State), in 1940, the Pennsylvania college was in a pretty bad place both financially and as a result of a string of horrific murders. The first of those took place in March, when Taylor was returning to campus at the end of spring break. Per the Centre Daily Times, Taylor was seen getting off a bus and into a car at 1:30 a.m., headed back toward her dorm. A few hours later, her body was found on the side of the road, beaten and bloodied.
From there, the investigation took many twists and turns. Police found quite a few persons of interest, but they couldn't prove anything conclusive. They looked for a murder weapon (thought to be a screwdriver) and the car that they believed was used to dump Taylor's body, but to no avail. Then, miraculously, an inmate named Jack Ray confessed to the crime, only for the whole thing to be a ruse, a desperate attempt to drum up drama and attention for himself.
In the decades since, other investigators have taken up the case, but due to differences in police procedure and investigative techniques, the case is as much of a mystery as it was back in 1940.
Sarah Ann Ottens
Not all spring break murders take place miles away from the victim's school or home. On the contrary, in 1973, Sarah Ann Ottens turned down a trip to Mexico to stay in the dorms at the University of Iowa and work. Per The Guardian, nothing initially seemed awry, but on March 13, two other students happened to notice something strange about the dorm she was staying in: The door was left open. They found Ottens strangled to death on the floor, covered by a bedsheet. A couple of months later, The Bryan Times reported that James Hall – a former football player at the same school – had been accused and convicted of the murder.
Case closed, right? Well, not really. The National Registry of Exonerations gives the details. Prosecutors withheld evidence, making claims that one of Hall's fingerprints was found at the scene, though they never actually submitted proof of its existence to the court. Witness testimony also came under scrutiny. The prosecution claimed that two witnesses had picked out Hall in a police lineup, though in reality, they hadn't, and other witnesses could only provide testimony that ranged from vague to completely contradictory. Though the prosecution was able to sway the jury to their side at the time, the discovery of all of these issues led to Hall's exoneration about a decade later.
As for the case itself? A number of other suspects were identified, but according to Iowa Cold Cases, Ottens' murder is among a number that police are still investigating.
Karen Wilson
The case of Karen Wilson is one where it's pretty accurate to say that someone quite literally vanished without a trace. According to the Charley Project, on March 27, 1985, Wilson, then a student at SUNY-Albany, was preparing to spend her spring break relaxing at the sunny beaches of Fort Lauderdale, Florida. She'd been out shopping that day and potentially gone for an appointment at a local tanning salon, but later that evening, she disappeared. No one has heard from her since, and investigators have never even been able to locate any of the belongings she was carrying with her.
In trying to piece together the crime, police began to consider that she had been abducted somewhere en route to Fort Lauderdale, but per the South Florida Sun Sentinel, later information seemed to narrow the search. Around 8:15 p.m., she was reportedly seen walking back to campus, leading investigators to speculate that she never even left New York, being abducted in the short walk from the tanning salon to the university.
But it's just speculation, like most other thoughts surrounding this case. A suspicious man was reportedly seen in the area around the same time, but his identity and connection to the case have never been proven. An anonymous tip pointed to another person of interest, but it didn't take long for that trail to also turn cold (via Newstimes). No one even knows whether Wilson survived; most have assumed the worst, but there's little closure in an assumption.
Kim Vaccaro and Lisa Eisman
As Vox explains, hitchhiking is kind of a thing of the past. There are a number of reasons for that, but fear is a pretty big one, and that's not unwarranted. After all, it might have played a part in the disappearances and deaths of Kim Vaccaro and Lisa Eisman. According to The New York Times, back in March 1985, both Vaccaro and Eisman were on spring break from the State University College at Buffalo, and the roommates decided to use their vacation to hitchhike their way down to Fort Lauderdale, Florida. They began their journey on March 29, and their last known location was Hagerstown, Maryland, where they bought a postcard that they sent to a friend on March 30.
They'd intended to meet another friend in Florida on the 31st, but suddenly, there was just radio silence. And then, two days later, on April 2, two bodies were found dumped in Florida's Hillsborough River, stripped of most of their clothes, possessions, and money. Autopsies revealed that both Vaccaro and Eisman were likely in the water for two days, and blunt force trauma had been the cause of death. But investigators didn't find much more, only speculating that they must have been dumped from the nearby bridge.
AP adds that a year later, police provided a reenactment of the crime, hoping it might turn up new leads, though they also admitted that they were at their wits' end.
Susan Jacques
On April 26, 1986, Susan Jacques disappeared. Not exactly without a trace, but without any clues left behind to track down who likely left her body floating in a Delray Beach canal. An 18-year-old high schooler at the time, Jacques was visiting Fort Lauderdale, Florida, with a group of nine friends (via The South Florida Sun Sentinel). The night before, the group hit the town, just as you'd expect of a bunch of high schoolers on spring break, staying out until 2 a.m. At that point, Jacques and a few of her friends headed back to the motel. But about an hour and a half later, Jacques said she wanted to go take a walk on the beach.
Three days later, her body was found 35 miles away, dumped in a canal (via The South Florida Sun Sentinel). And investigators were stumped. For one, the water of the canal left her body so decomposed that autopsies couldn't reveal a cause of death; toxicology results were unreliable, and signs of physical injury were few and far between. On top of that, no one knows for sure just where she went before she died. Her friends believe that she went to go search for the rest of her group, and one woman claimed to see her early that morning at a restaurant, though the validity of that report was impossible to confirm. Authorities suspected foul play, but with so little information, the case has gone cold.
Dana Bailey
In some of these spring break crimes, the real problem is just a plain old lack of information. And that seems to be the exact case when it comes to 21-year-old Dana Bailey. On March 5, 1987, the Penn State student was found by her mother, dead in her apartment from multiple stab wounds to the chest, courtesy of a knife from her own kitchen, and tied to a chair (via the Daily Collegian). Bailey's mother and fiance had talked to her just the day before, but that's all that's really known for sure.
Investigators have speculated that the perpetrator entered the apartment through the window, and they classify the murder as being lust related, but they've always been loathe to release any further details about the case. In fact, so little information is publicly available that more than 30 years later, a group of Penn State students has produced a documentary in hopes of shedding light on Bailey's case (via WJAC). They believe Bailey deserves justice, regardless of how long it's been, and as with any cold case, investigators have long hoped that someone with just the right information might come forward and blow the case wide open.
Amy Gellert
Even when victims of a violent crime survive to tell the tale, that doesn't necessarily mean that investigators have all the answers. After all, in the case of the murder of Amy Gellert, there are a lot of things still left unknown.
On March 20, 1994, Bunny and Bob Lehton walked into their home, only to come face to face with a masked stranger holding a dagger and gun. According to CBS News, the Lehtons were told to lie on the floor while the intruder just waited with them in the living room. But as soon as a car pulled up outside, the masked man began stabbing the Lehtons and pursued them as they tried to escape, only to stop in the driveway and attack the driver of the newly arrived car: the Lehtons' daughter, Amy Gellert, home for spring break. Ultimately, both the Lehtons survived their wounds. Gellert didn't.
But in all the years since, investigators have never identified the masked assailant or his motive. Was this a targeted attack? Or was it a random act of violence? All police have are a few strange pieces of evidence (via People). The gun was found to actually be a prop gun, the kind of thing used on movie sets, and the dagger was also unusual, described by the Lehtons as being "ornate." But neither of those has led to a conviction. Yes, there are a couple of suspects – one with explicit ties to Gellert herself – but the case is far from solved.
Lost boys of Pickering
On March 17, 1995, the city of Pickering, Ontario, was the site of a rather odd mystery. As explained by private investigator Bruce Ricketts for Mysteries of Canada, it all started with a pretty normal party for some students celebrating spring break. But a little while after midnight, Jay Boyle, Michael Cummins, Daniel Higgins, Chad Smith, Robbie Rumboldt, and Jamie Lefebvre decided to leave the party. While no one is quite sure what their intentions were, it's speculated that they stole a motorboat and took it on a joyride. And then they were never heard from again.
A couple of the boys' girlfriends reported them missing, and search parties went out, only to recover very few clues. Nonetheless, there are some details about these lost boys of Pickering that have piqued the interest of investigators and armchair detectives alike. Ricketts explains that surveillance video actually captured three of the boys just before 2 a.m. They were positively identified by family members, but it's hard to make out what they were doing. On top of that, a number of other individuals were in the area at the same time, though the identities and motives of those individuals are unknown. Then, a few years later, a male body washed up on the banks of the Niagara River wearing startlingly similar red pants to those worn by Jay Boyle. People speculated that the body was, in fact, Boyle; later DNA testing seemed to prove otherwise, but the investigation was also colored by some strange controversy.
Brian Shaffer
Medical school is hard, right? But despite the stress that typically comes with student life, that's not to say that there isn't anything to live for. On the contrary, Brian Shaffer had a lot to look forward to, which is part of what made his disappearance on April 1, 2006, so strange.
As All That's Interesting explains it, Shaffer was a medical student at Ohio State. At the start of spring break, Shaffer headed out to a bar with a friend, and after a couple of rounds and a trip through town, CCTV footage showed Shaffer outside the bar at 2 a.m., chatting with a couple of women. After a short conversation, he was seen headed back toward the bar's entrance. But no footage ever showed him leaving.
Calls to his cell phone went unanswered, and he was officially declared a missing person that Monday. Investigators have since been stumped; maybe the angle of the cameras just meant that they missed Shaffer's exit. Or maybe he took the back exit from the bar, which led to a construction site. In that case, maybe he did it to intentionally disappear, though there's never been any discernible motive for him to do so. To make things even stranger, the two women he was last seen talking to were never brought in for lie detector tests, and his roommate similarly refused. In the years since (and as recently as 2020), sightings of Shaffer have been reported (via The Columbus Dispatch), but those leads have never really panned out.
Reny Jose
When spring break rolls around, students often want to vacation somewhere warm and sunny. That was the case for Reny Jose, who took a trip with a bunch of friends to Panama City, Florida, on March 1, 2014 (via WMBB-TV). Just a few days later, he was reported missing, and he hasn't been seen since.
But there are a lot of things about this case that just don't seem to line up. For one, The Charley Report explains that investigators suspect he went missing around 7 p.m. on March 3, but his friends didn't report him missing until 11 a.m. the next morning. They claimed that the delay was because they thought he would return, but that still doesn't clear up other details. After all, they said that they called because they found his clothes on the beach at that time, but a beach cleanup crew had been by just five hours earlier, and apparently, none of them had found anything. What's more, one of those friends claimed that Jose had taken LSD and hinted at suicidal thoughts (they reportedly thought he'd drowned in the ocean), though Jose's family maintains that such things would've been completely out of character.
And to top things off, many of Jose's friends refused to talk to the family. Sixteen even left the city before the police were able to question them. In the years since, quite a few of those students have lawyered up, providing no real answers as to what happened.