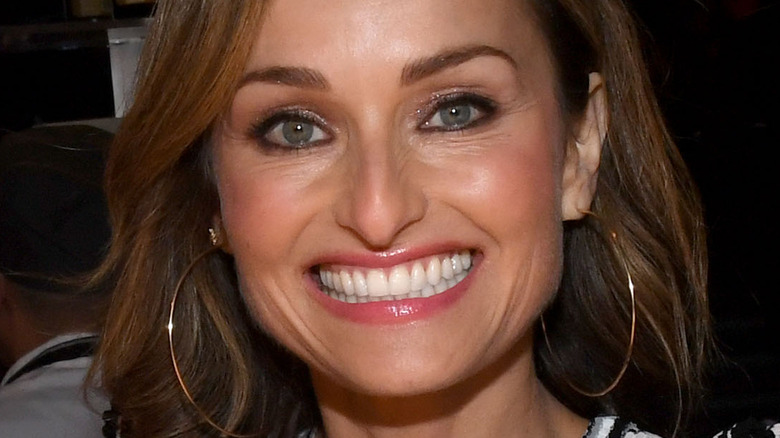 When it comes to professional culinary artists, few can say they don't know the name Giada De Laurentiis. Since she was born in Rome, Italy, De Laurentiis has risen to become a prominent figure in the American-Italian culinary world after studying at Le Cordon Bleu in Paris. Not only is she a master of Italian cuisine, but De Laurentiis is also a television personality who has won three Emmy awards and starred on shows such as "Giada In Paradise," "Giada On The Beach," and "Everyday Italian." She has also featured as a judge on "Winner Cake All" and "Food Network Star."
De Laurentiis' triumphs don't stop there. Aside from appearing on numerous cooking shows, she also started a commerce website called Giadzy.com, which, for five years, has sold cooking products that feature in recipes also found on her website. De Laurentiis is an author as well, having written nine cookbooks, including the 2018 New York Times bestseller "Giada's Italy." With such a wide range of accomplishments in the realm of cooking, it seems like there is no stopping this incredibly well-known celebrity chef and that her future can only bring more success. However, she has had to shut down more than one of her restaurants.
Giada De Laurentiis' first restaurant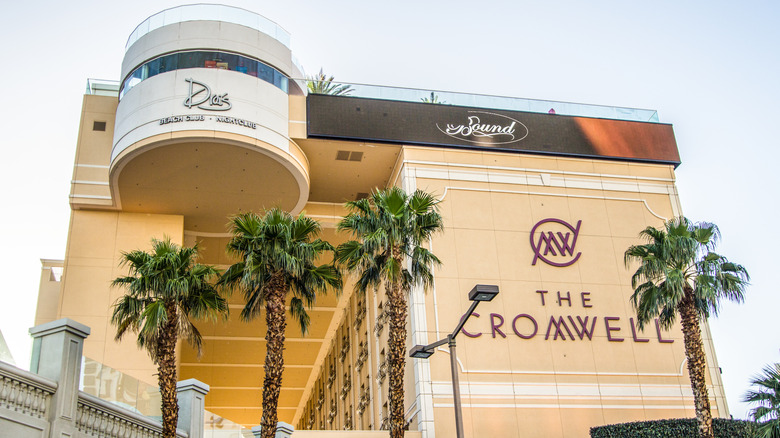 Out of all of her outstanding feats, Giada De Laurentiis is likely most well known for the restaurants she has impressively managed to open that serve dishes based on her recipes. De Laurentiis has three restaurants on her website: Giada, Pronto by Giada, and GDI Italian. The first restaurant she opened of these three is Giada, which is located inside the Cromwell Hotel in Las Vegas. This Italian restaurant has both brunch and dinner menus that feature Italian dishes such as pasta, seafood, and fresh pastries — all with a Californian spin. The eatery also serves a long list of cocktails, beers, wines, and other beverages to sip on while you enjoy your stay at the Cromwell.
The Giada restaurant has been a huge hit among Las Vegas diners. It has a 4 out of 5 star rating on TripAdvisor, and on Yelp, there are many reviews praising the service and food at the Giada. One diner states that "Overall we had a wonderful tasting dinner with excellent service," while another writes, "Would definitely go back. Easily one of the best meals in Vegas." Despite the price, overall, most reviewers seemingly had a pleasant experience when they ate at the Giada.
The Food Network star launched two more restaurants after the success of the original
The second restaurant featured on Giada De Laurentiis' website is Pronto by Giada. Much like her first restaurant, Pronto serves Italian foods with a Californian take, except it has a much more casual tone, with a brunch, lunch, and dinner menu listed on the website. Here, you can find salads, muffulettas, pizzas, and various other foods that will satisfy one's tastebuds. This restaurant is also located in Las Vegas, inside the Caesars Palace hotel. De Laurentiis' third restaurant, GDL Italian, was much like her other restaurants in the sense that it served her iconic Italian dishes, but it had a more "family-friendly" atmosphere, per the chef's website, and was located inside the Horseshoe Casino in Baltimore, Maryland.
Reviews on both Yelp and TripAdvisor have some diners voicing their amazement at the food De Laurentiis has to offer, with one fan gushing that they "always eat at Pronto when staying at Caesars Palace. I like the breakfast buffet there, and all the food is excellent." They were also appreciative of the attentive and polite staff. There are many positive reviews for the GDL Italian on OpenTable as well, with one reviewer saying that "the food choices were excellent, enough choices for everyone. Our food was mouth watering." Overall, many fans of De Laurentiis' cooking have had wonderful experiences at her restaurants.
Shutting down the restaurants
Despite the incredible success of her three restaurants, Giada De Laurentiis could not predict what was to come in 2020. Thanks to the pandemic that hit the globe, numerous establishments across the world had to shut down and close. In March of 2020, De Laurentiis released a post on all of her restaurants' Facebook pages regretfully announcing that she would be shutting down her three eateries until further notice. The post states the reason for this was "to protect the health and well-being of our guests and staff."
The post goes on to say that De Laurentiis felt that it was best for her and her restaurants to follow the guidelines set for the restaurant industry by the CDC and that "we hope and pray that we can open again soon." With that, all three of De Laurentiis' restaurants closed, much to the dismay of many customers. Regardless, many comments on each of the Facebook posts were supportive of De Laurentiis' decision and appreciative of her work and thoughtfulness during that time. Comments were overly positive, with one fan of De Laurentiis writing, "You are doing the best thing, god bless you and all your staff." Other comments wished the culinary artist good health and wellbeing.
What happened to the GDL Italian
Since March 2020, a lot has changed for the restaurant industry, and, fortunately, there has been a lot more news regarding Giada De Laurentiis' restaurants. While she was able to open up her other two eating establishments, at the time of this writing, the GDL Italian is listed as being permanently closed down on Google. Strangely enough, a September 2020 post on the restaurant's Facebook page stated that it would be reopening with hours of Friday to Sunday from 3 p.m. to 10 p.m. However, GDL Italian is not listed as taking reservations on OpenTable.
While no official statement has been put out by De Laurentiis as of this writing, a September 2021 SouthBMore.com article listed GDL Italian as one of "several restaurant vacancies" at the Horseshoe Casino Baltimore. With this information, it's a safe bet to assume that the GDL Italian will not be reopening, at least in its initial location. The reason that it shut down may be due to the financial struggles the restaurant industry faced in 2020 and 2021 because of the pandemic, which clearly impacted all of De Laurentiis' restaurants. However, GDL Italian apparently fared the worst of the three eateries.
Fortunately, Giada's other two restaurants were able to reopen
Luckily, there's much more good news in regards to Giada De Laurentiis' other two restaurants. On October 28, 2020, De Laurentiis joyfully announced the reopening of the Giada restaurant in the Cromwell Hotel. On Facebook, she shared a video post showing off the interior of the building and some of the dishes served there. De Laurentiis thanked everyone who made the reopening possible, writing, "We have so much gratitude for our incredible staff, diners, and the Cromwell." The post also said that reservations could be made and listed the hours that the restaurant would be open, from 5 p.m. to 10:30 p.m. on Thursday through Sunday.
De Laurentiis was also able to open the Pronto in June 2020. She posted a similar message on her restaurant's Facebook page announcing the reopening, along with the safety measures the Italian restaurant would be taking to ensure its staff and guests' safety needs were met. De Laurentiis wrote, "Your safety is our top priority, and we have put in place a number of changes to ensure your health and safety while enjoying a meal in our dining room and on-the-go." Furthermore, she listed the hours of the Pronto as being Thursday through Sunday from 6 a.m. to 2 p.m. So while De Laurentiis' businesses definitely struggled over the past few years, she and her two restaurants have come out of the pandemic stronger than ever.