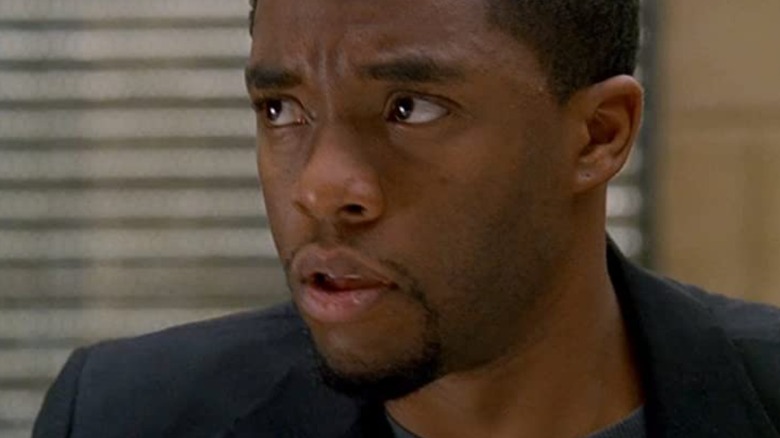 One of ABC's most beloved series of the millennium has got to be "Castle," created by Andrew W. Marlowe, which ran for eight long seasons from 2009 to 2016. This intriguing dramedy focused on the investigations of crime novelist turned detective Richard Castle as he's paired up with an actual detective in the form of the no-nonsense Kate Beckett as they solve unusual crimes together. Castle is played by the endlessly charming Nathan Fillion, while Beckett is played by the talented Stana Katic.
"Castle" has become known for its banter, characters, and the bubbling romance between its two leads which remains a constant element of the ongoing plot. The show proved to be reasonably critically successful, with many critics noting that the leading performances keep the show fun and fresh despite a well-worn premise. Meanwhile, fans enjoyed it enough to warrant eight whole seasons.
What really makes this show stand out among its peers is the quality of the cast. "Castle" features an extremely solid roster of actors in both main roles and recurring parts which keeps every episode exciting and interesting. Some notable performers to appear at various points are names like Michael Dorn, Dan Castellaneta, Phil LaMarr, James Brolin, and Lisa Edelstein to name just a few. Sadly, since the show ran for nearly eight years, not all of the actors who appear on the show are still with us. So, read on to find out which "Castle" actors you may not know passed away.
Annie Wersching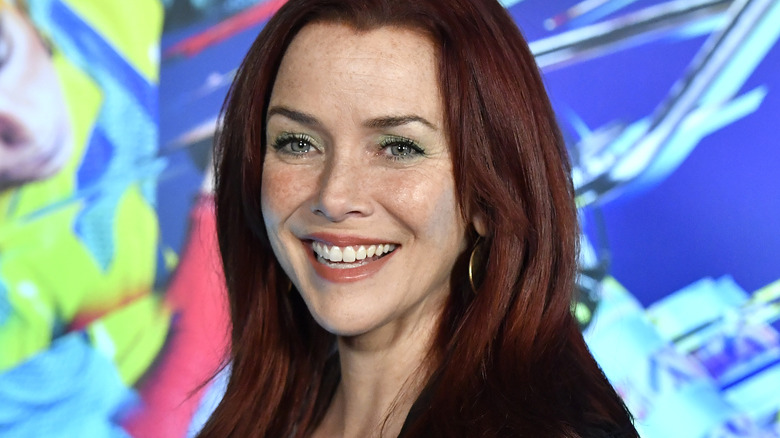 Annie Wersching tragically passed away on January 9, 2023. Within "Castle," she played the role of Dr. Kelly Nieman in Seasons 6 and 7. Neiman was a villainess and plastic surgeon who secretly worked alongside serial killer Jerry Tyson (played by Michael Mosley). Wersching's performance stood out as one of the strongest one-off villains in the series for her cold, calculating portrayal of a demented doctor.
Wersching initially gained significant notoriety for her role as Renee Walker in Seasons 7 and 8 of "24." In that show, she portrayed Walker as an extremely tough, willful, and complex character who frequently butt heads with Jack Bauer (played by Kiefer Sutherland) throughout the show. Other significant roles in her filmography include performances as Liana in "Star Trek: Enterprise," Amelia Joffe in "General Hospital," Julia Brasher in "Bosch," Emma Whitmore in "Timeless," and a Borg Queen in "Star Trek: Picard." Additionally, she gained critical acclaim for her motion-capture performance as Tess in 2013's "The Last of Us" video game, which was recently adapted into an HBO series with Anna Torv playing the live-action version of her character.
Chadwick Boseman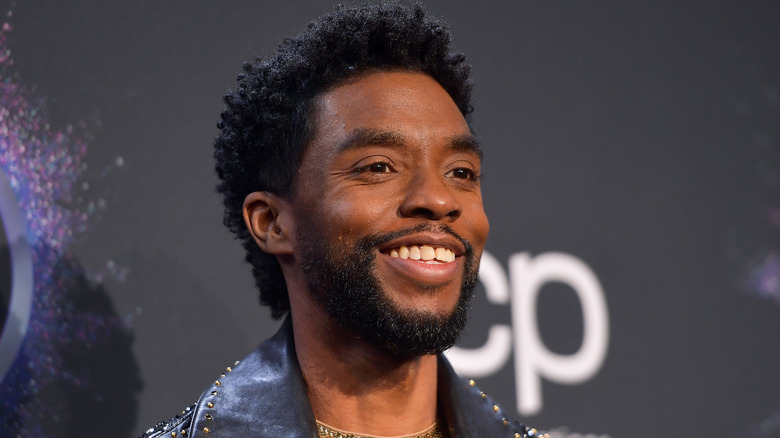 You may not have even realized someone as massively popular as Chadwick Boseman was even in "Castle," but it's true. Boseman appeared in exactly one episode — Season 3, Episode 12, "Poof! You're Dead" as a magician named Chuck Russell. Although he plays only a small role as the episode's red herring suspect who eventually gets cleared of murdering a fellow magician, Boseman stands out even in a rather silly role.
Boseman is adored worldwide for his starring role as T'Challa the Black Panther in the Marvel Cinematic Universe. He made his first appearance as the character in 2016's "Captain America: Civil War" but was soon given his own film with 2018's "Black Panther." He continued in the role throughout "Avengers: Infinity War" and "Avengers: Endgame" until his tragic passing in 2020 from colon cancer. He is remembered fondly for his charitable work, philanthropy, and his deep caring for his community through his portrayal of Black Panther. He was posthumously praised for his acting talent and legacy with many celebrating his place in popular culture, including a statement by "Black Panther" director Ryan Coogler who touched on how amazing of a person Boseman was. He said Boseman "was such an integral part of that character for us, both as the character and as a person, that we could not conceive of a version with having someone else on set" (via Den of Geek).
Len Lesser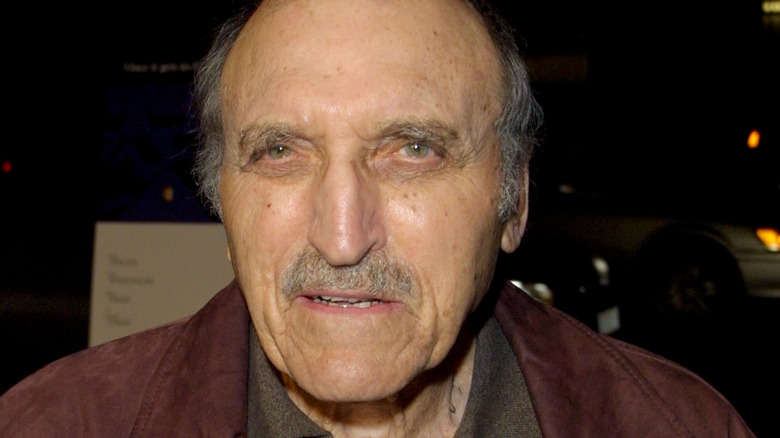 Although he plays a very small role in "Castle," this famous character actor is still remembered for his part as an elderly man in Season 1, Episode 2, titled "Nanny McDead." Len Lesser makes his minor appearance count by being a funny distraction from the ongoing murder investigation within an apartment building.
Len Lesser may be familiar to audiences from his standout role as Uncle Leo in the hit NBC sitcom "Seinfeld." His character made his first appearance in the 2nd season of the show as Jerry Seinfeld's eccentric uncle who frequently gives his nephew trouble about a variety of overblow inconveniences. Uncle Leo is one of the most beloved supporting characters from "Seinfeld," even ranking as #6 on Rolling Stone's "100 Best Seinfeld Characters" list (just behind Newman). Sadly, Len Lesser passed away in 2011 at the age of 88 but is fondly remembered by the many actors and fans who enjoyed his work. Jerry Seinfeld himself made an official statement following Lesser's death by saying, "Len was one of our favorites. We always loved having him on the show. I'll never forget when Uncle Leo was in prison and tattooed 'Jerry Hello' on his knuckles. He was a very sweet guy" (via HuffPost).
Chad Everett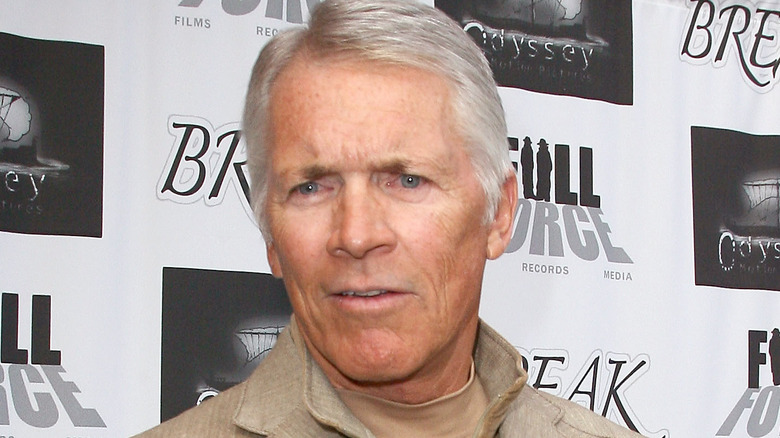 Chad Everett was a prolific actor who appeared in over 40 movies and television shows over his 50-year career in the entertainment industry. His last credited on-screen role happened to be Jerry Maddox in Season 4, Episode 14, of "Castle," named "The Blue Butterfly" where he played a former private investigator in the 1940s under the name Joe Flynn. His role as Jerry Maddox in "Castle" is mostly a footnote in his massive acting career but, ultimately, his appearance on the show came just before his death from lung cancer in July of 2012. Chad Everett was mainly known for his portrayal of Dr. Joe Gannon in the CBS series "Medical Center" from 1969 to 1976. Other notable roles for Everett include parts in "Airplane II: The Sequel," "The Nanny," "Diagnosis: Murder," and "Mulholland Drive."
Wes Craven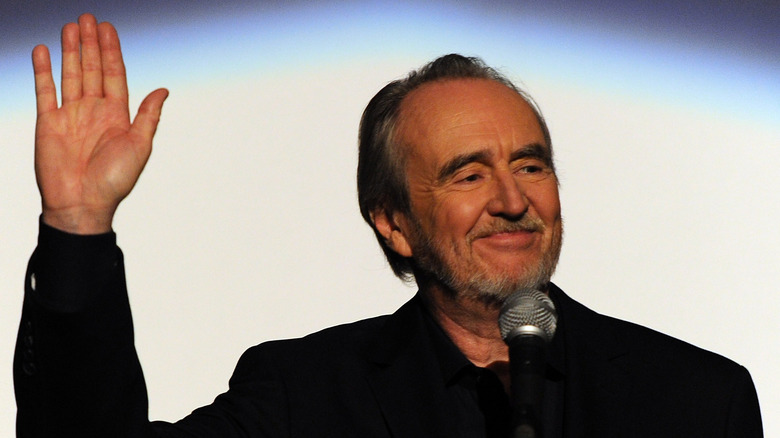 Unlike any of the other "Castle" actors on this list, Wes Craven was the only one to make a cameo appearance as himself within the show during the Season 5 episode, "Scared to Death." The premise of the episode revolved around Castle and Beckett investigating the death of a woman who became convinced she was cursed from watching a haunted video tape which, ultimately, Castle watches as well. This obvious homage to horror flicks like "The Ring" roots the episode firmly into the world of popular horror which explains why horror icon Wes Craven shows up.
Craven is best known as the creative force behind franchises such as "The Last House on the Left," "The Hills Have Eyes," "A Nightmare on Elm Street," and "Scream" which cemented his legacy as a truly talented horror director alongside other legends like John Carpenter and David Cronenberg. Unfortunately, Craven passed away from a brain tumor in 2015 at the age of 75 but is remembered as a pioneer of subversive horror filmmaking. During one interview with Mick Garris, Craven summed up his boundary-pushing filmmaking philosophy by saying, ""If I have to do the rest of the films in the [horror] genre, no problem. If I'm going to be a caged bird, I'll sing the best song I can."
Nathaniel Marston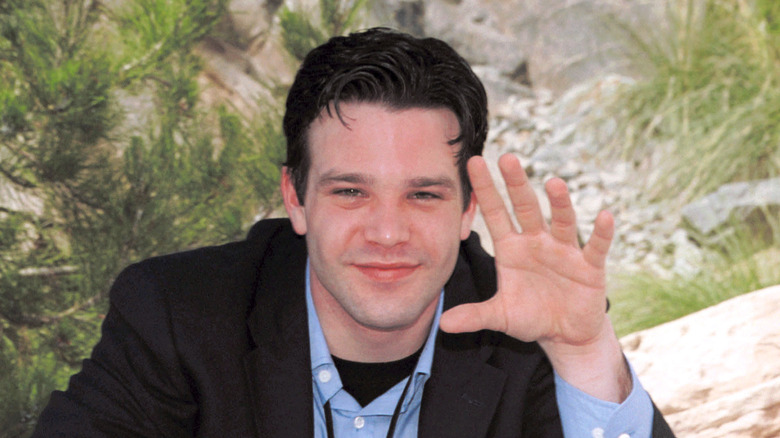 Fans of "Castle" will remember Nathaniel Marston's performance as Grant Vyro in the Season 3 episode titled "The Last Call." His character was a union dock worker operating under the false identity of a man who was found dead but, ultimately, had a verifiable alibi to clear him of any involvement in the mystery.
Aside from part in "Castle," Nathaniel Marston was a successful actor who was mainly known for his roles on the ABC soap opera "One Life to Live." Marston played two different characters in the show: Al Holden and Dr. Michael McBain. His portrayal of Al Holden went from 2001 to 2003 when the character died, and his spirit was transitioned into his next character of Dr. McBain from 2004 to 2007. Marston also had other notable roles in projects like " Law & Order: Special Victims Unit," "White Collar," and "Blue Bloods." Sadly, Nathaniel Marston died under heartbreaking circumstances from a car accident in 2015.
Robin Sachs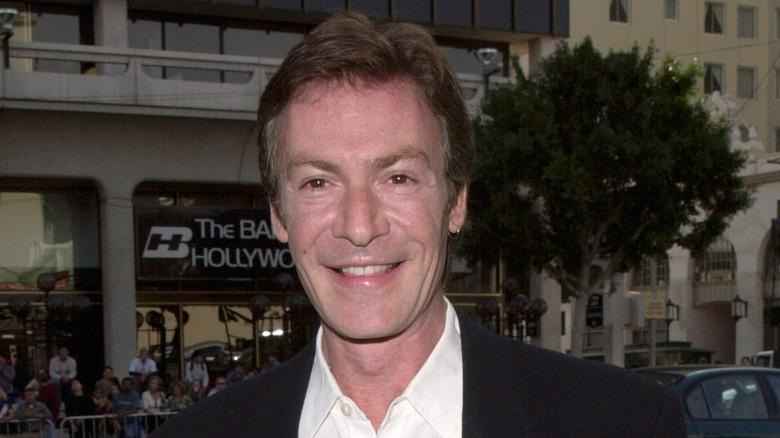 Featureflash Photo Agency/Shutterstock
Robin Sachs played a small but notable role in the "Castle" Season 4 episode "An Embarrassment of B******" which follows Castle's investigation of a dog trainer's death. Sachs played a character only referred to as the "Announcer" at the dog show in which some of the episode takes place.
As an actor, Sachs had become well known for performances in film, television, and theater over his decades-long career. He is probably best known for his part as Ethan Rayne in Joss Whedon's "Buffy the Vampire Slayer" series, where he remained a somewhat consistent antagonistic force against Buffy (played by Sarah Michelle Gellar) and her crew. Sachs was also known for his roles in things like "The Lost World: Jurassic Park," "Galaxy Quest," "Babylon 5," and "Star Trek: Voyager." Robin Sachs passed away from a fatal heart attack in 2013 at the age of 61, just short of his 62nd birthday.
Stephen J. Cannell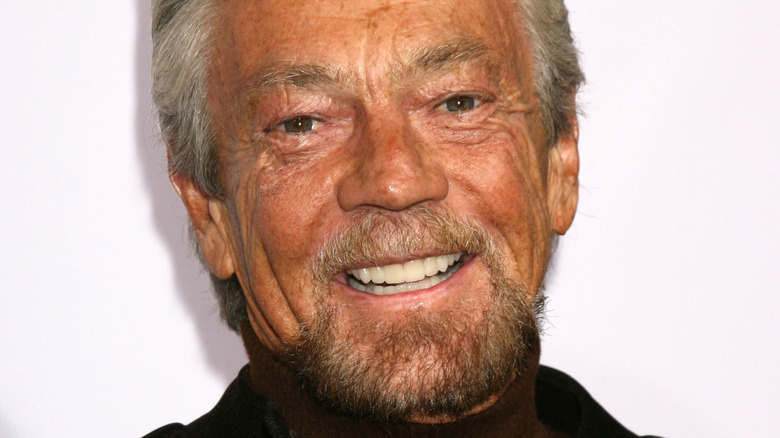 Although only playing a small cameo role in "Castle" as one of Richard Castle's regular poker buddies, the story of Stephen J. Cannell goes much deeper than that. Cannell was a beloved writer, producer, and novelist who had a hand in countless successful television series over the years including "The A-Team," "Renegade," and "21 Jump Street" to name only a few.
Stephen J. Cannell was a prolific writer and occasional actor who openly struggled with dyslexia throughout his early life and career. One of his projects included the 2012 documentary called "Dislecksia: The Movie" which chronicled his journey in overcoming that disability in his career as a successful writer. He also became an important part of the creation of "Castle" and, as a result, he was given a special tribute at the end of the Season 3 episode titled "Punked" that read, "Stephen J. Cannell. Colleague. Mentor. Friend. We'll miss you, pal." Cannell passed away in September of 2010 due to complications from melanoma at the age of 69.