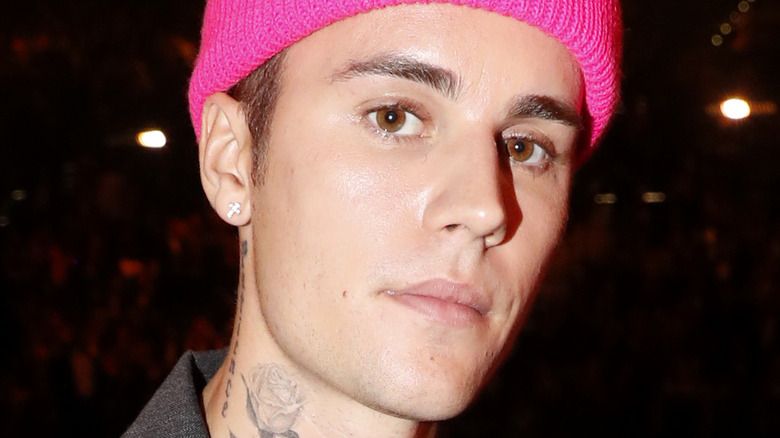 Canadian pop star Justin Bieber may only be 28, but with an estimated net worth of $285 million, he has more money than most of us could ever dream of. He's used a small portion of that fortune to buy himself a car collection that features vehicles from many of the world's most prestigious brands, including Rolls-Royce, Lamborghini, and even Bugatti. His taste in cars is unique, to say the least, and most of his collection has been modified in some way or another.
Bieber's also no stranger to getting into hot water because of his vehicles, famously earning a spot on Ferrari's banned list for losing his custom 458 Italia for three weeks somewhere in Beverly Hills, according to The Drive. It later turned up safe in the parking lot of a swanky hotel, but by that point, the negative publicity the whole saga had brought ensured that Bieber would never be welcome to buy another vehicle with a Prancing Horse badge again. Not that he cares too much, as his current collection of cars is more than enough to keep anyone happy for a lifetime.
Lamborghini Urus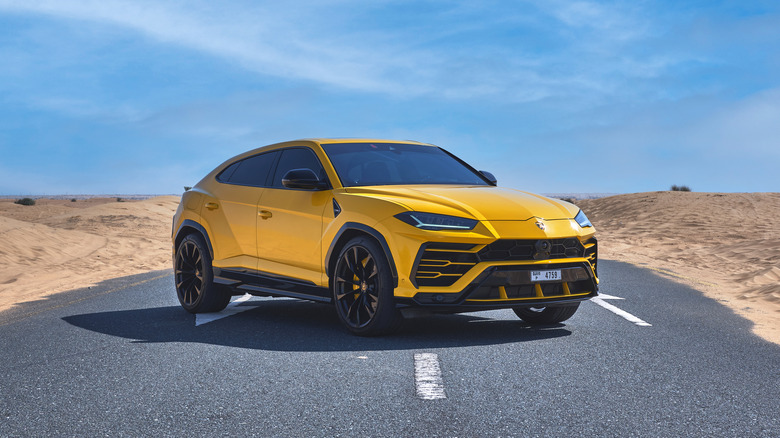 Seemingly one of the most common celeb-mobiles around Hollywood at the moment, it's no surprise to see that Justin Bieber has his own Lamborghini Urus. According to DMARGE, he bought it new in 2018, and it's been through the shop at West Coast Customs several times over. Bieber had it wrapped pink for a year or so, but in 2020, the car was spotted rocking a much more subtle (some would even say tasteful) stone-colored matte wrap.
Even in bright pink form, Bieber's Urus is far from the worst offender when it comes to celebrity Lambo trucks. Travis Scott showed off a brown, black, and white custom Urus in 2020, and rapper Cardi B was gifted one in 2018 despite the fact that she had no license and therefore couldn't drive it. The Urus might be more associated with Los Angeles than Laguna Seca, but look past its reputation, and it's a serious performance car. SlashGear's own Chris Davies drove it in 2019 and confirmed it feels like a proper Lamborghini on the road, despite what purists might think.
Hummer H2
Is there anything more ostentatious than a Hummer H2? Well, yes, there's Justin Bieber's custom six-wheeled Hummer H2, which features 12 headlights and an extended rear end. He first picked up the truck in 2011, per TheCount.com, although he hasn't been spotted driving it for a number of years. Not a huge amount is known about the exact options list that Bieber chose, but given the sheer size of the thing, it's safe to say that it's a long way from stock.
After over a decade of dormancy, GM is resurrecting the Hummer as an EV, and it's bigger and more capable than ever. It's slated to make its way to dealerships later in 2022. For now, only one variant of the truck is available, and it's predictably huge: It's 18 feet long, 7 feet wide, and 6.5 feet tall. Given Bieber's penchant for over-the-top SUVs, there's a chance that he might already be on the customer waitlist.