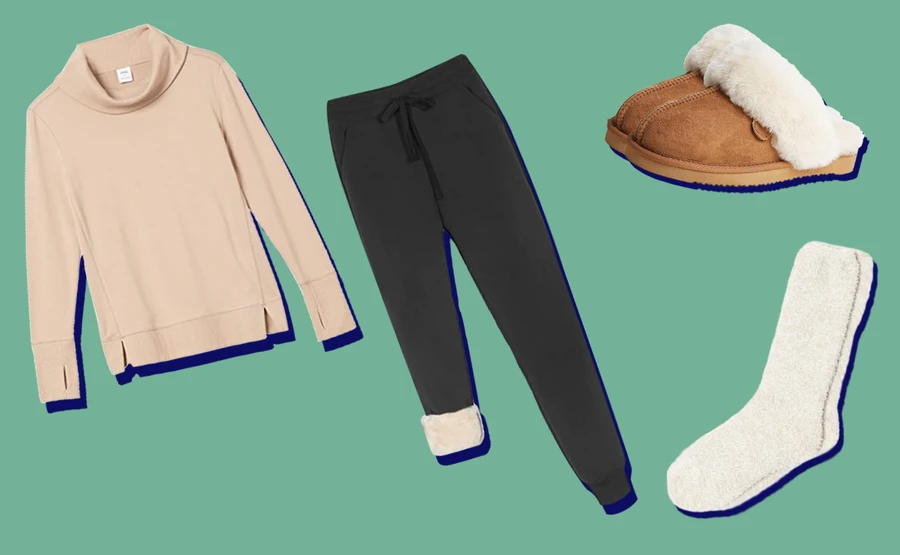 Two-day shipping and eternal comfort.
We love Amazon for myriad reasons, but one of the most important ones is that you can get just about anything you need from the retailer — including an entirely new loungewear wardrobe. Whether you're hanging out in worn-out sweats or clinging to a pair of too-small slippers, consider a closet refresh with hundreds of new styles found on Amazon. Chances are some of your favorite brands are available there, too.
If you are someone who wears leggings nearly every day, then it probably makes sense to have more than one pair in your stash. And even if you do prefer Hard Pants, there's nothing like getting home and slipping into a living room-ready sweatshirt to help you transition into a cozy mindset. Thankfully, we discovered options for both types of people that also happen to be cute enough to wear outside of the house, too.
No matter if you're looking for a couple of pieces to replace old digs or you're going in for a total overhaul, we've got you covered. Here are our favorite loungewear picks sold on Amazon right now. Wallet, be warned!
Best Loungewear on Amazon Right Now
Queenieke Slim Fit Workout Jacket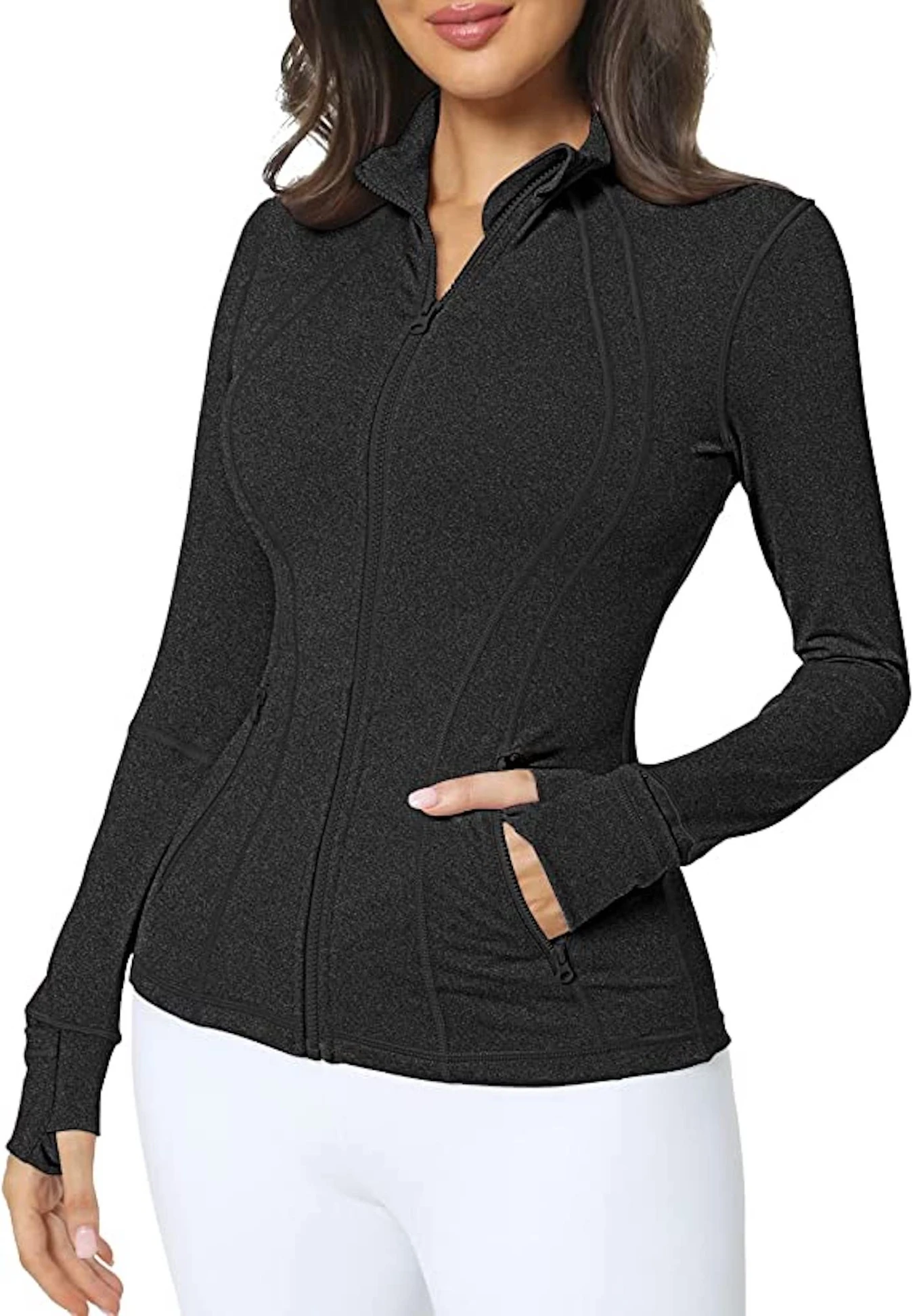 Amazon
By now you've likely heard of the lululemon Define Jacket that's been taking the Internet by storm. The original is known for being buttery soft with an unbelievably flattering fit. At $118, the original is a splurge, though. Enter this Amazon dupe that's just as cute and comfy, but less than half the price.
Lounge Set

Amazon
A two-piece set is essentially three outfits in one: you can wear them together, or wear the shirt or pants separately. This set in particular comes in 42 different colors, so there's something for everyone out there. We're fans of this neutral black and gray combo. The baseball tee-style top has a vintage feel that won't look shlumpy with jeans, and you really can't go wrong with classic gray sweats, but the black stripe down the leg adds an on-trend athletic feel.
90 Degree By Reflex Ankle Length Leggings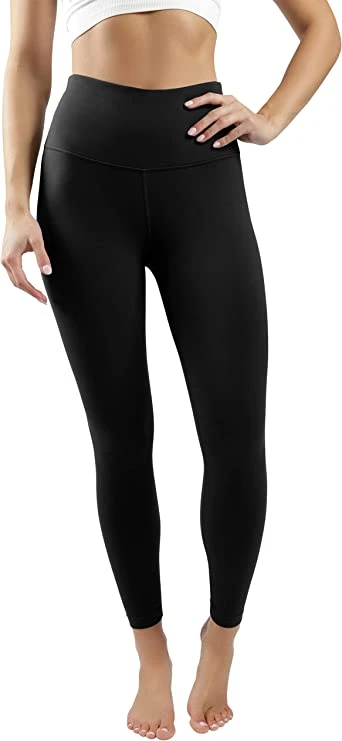 Amazon
Searching for a classic black legging? Look no further. This soft and supple pair are well-reviewed for being comfortable yet supportive (and also affordable). These leggings will make it through many Saturday morning yoga classes — but they work just as well for any errands you have to run after, or a night spent curled up with Netflix.
Dragon Fit Joggers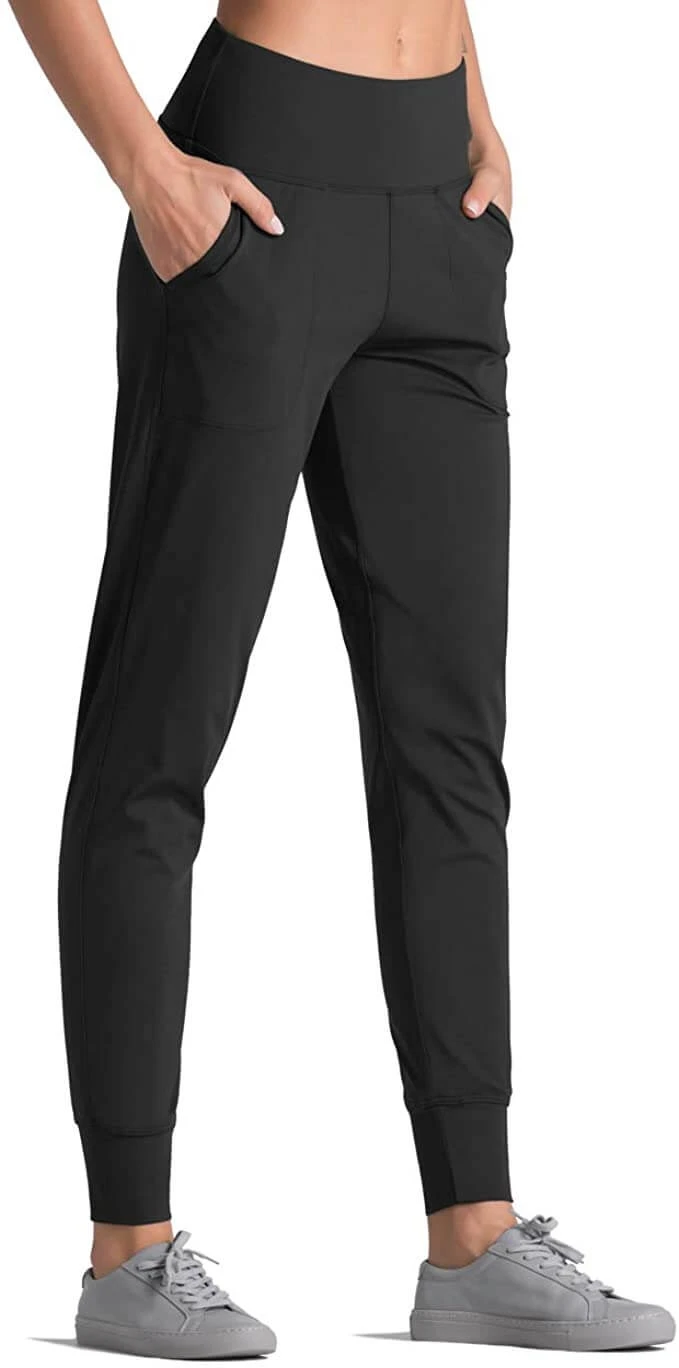 Amazon
Some joggers just look baggy and unflattering, but a tapered leg helps elevate the fit. This pair has a super high-waist, which keeps you feeling supported and prevents any unwanted wardrobe mishaps. There are also real pockets, which is great for keeping your phone close.
Waffle Knit Lounge Set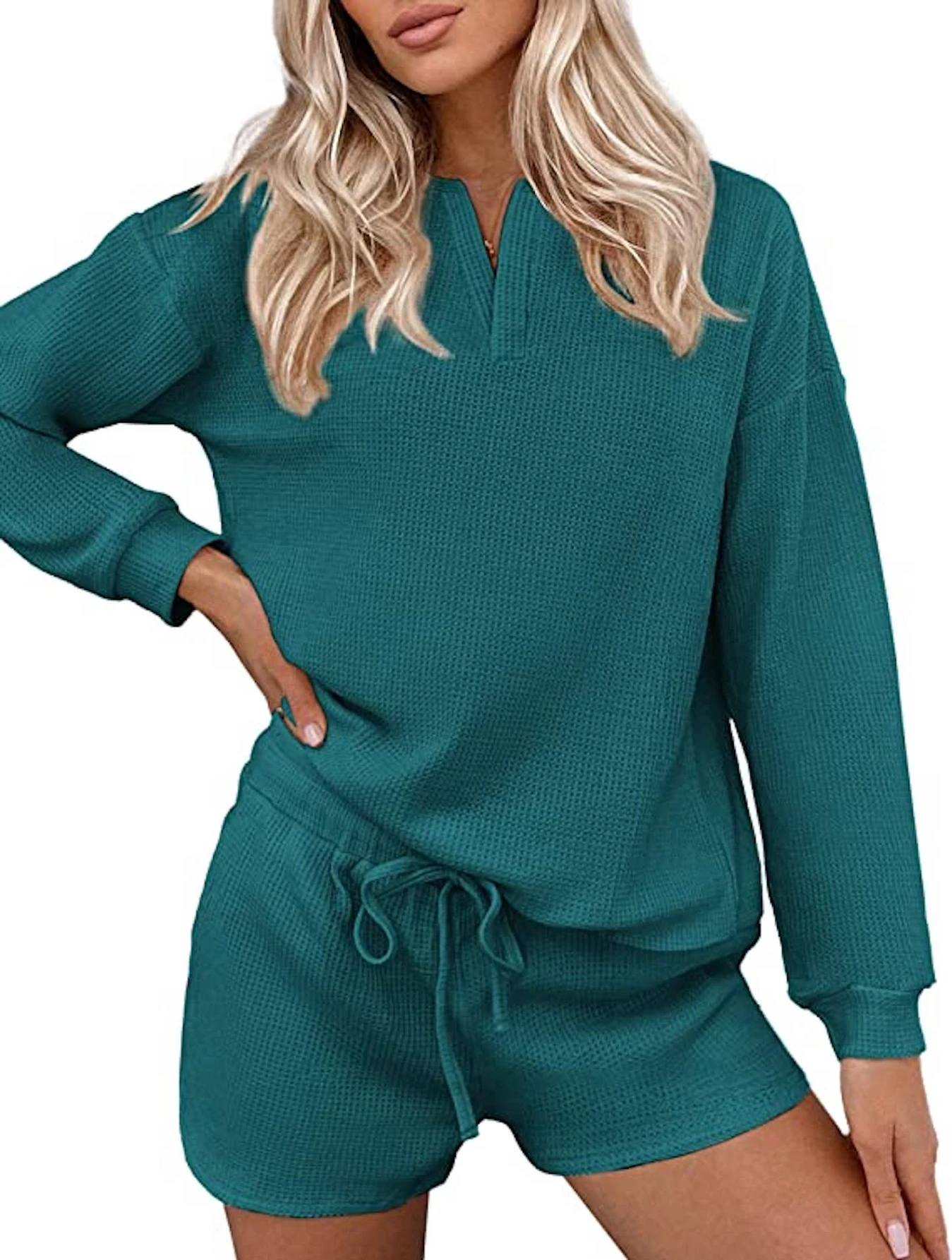 Amazon
Sweats and joggers have their place, but a cute short set is an integral part of any comfy-casual wardrobe. Buyers rave that the waffle knit on this duo is light and breathable without being wispy. Plus, the huge variety of bright colors means you can buy multiple sets if you fall in love.
Barefoot Dreams Cozychic Heathered Socks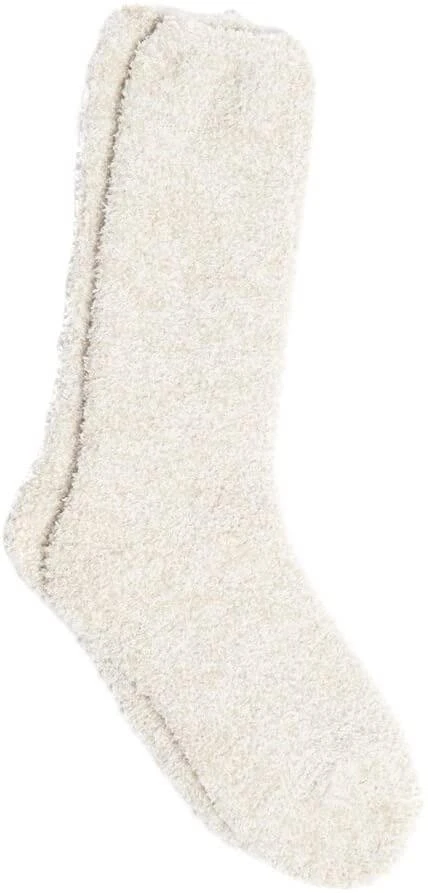 Amazon
You've probably heard of Barefoot Dreams because of the über soft blankets they make, but thankfully, they also make accessories. Wrap your feet up in these plush socks for an instant dose of coziness. They'll keep your feet warm under boots during the colder months, but they're also great for wearing around the house when you want to keep your toes toasty.
Sherpa Quarter Zip Pullover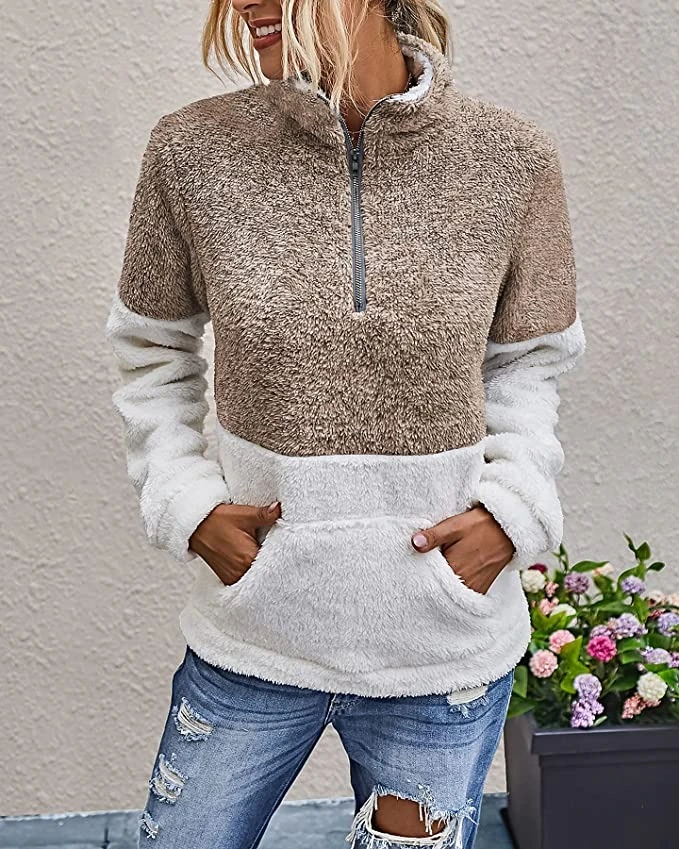 Amazon
Dress up your classic hoodie with this quarter zip sweatshirt. The collar makes it feel a little more structured, but the faux sherpa material is just as soft and comfortable as your favorite sweatshirt. It's basically an optical illusion that appears put-together but is really just a warm, fuzzy hug. There are also pockets in the front, which are always a welcome detail for keeping your hands warm when you forget gloves.
Crz Yoga Pullover Hoodie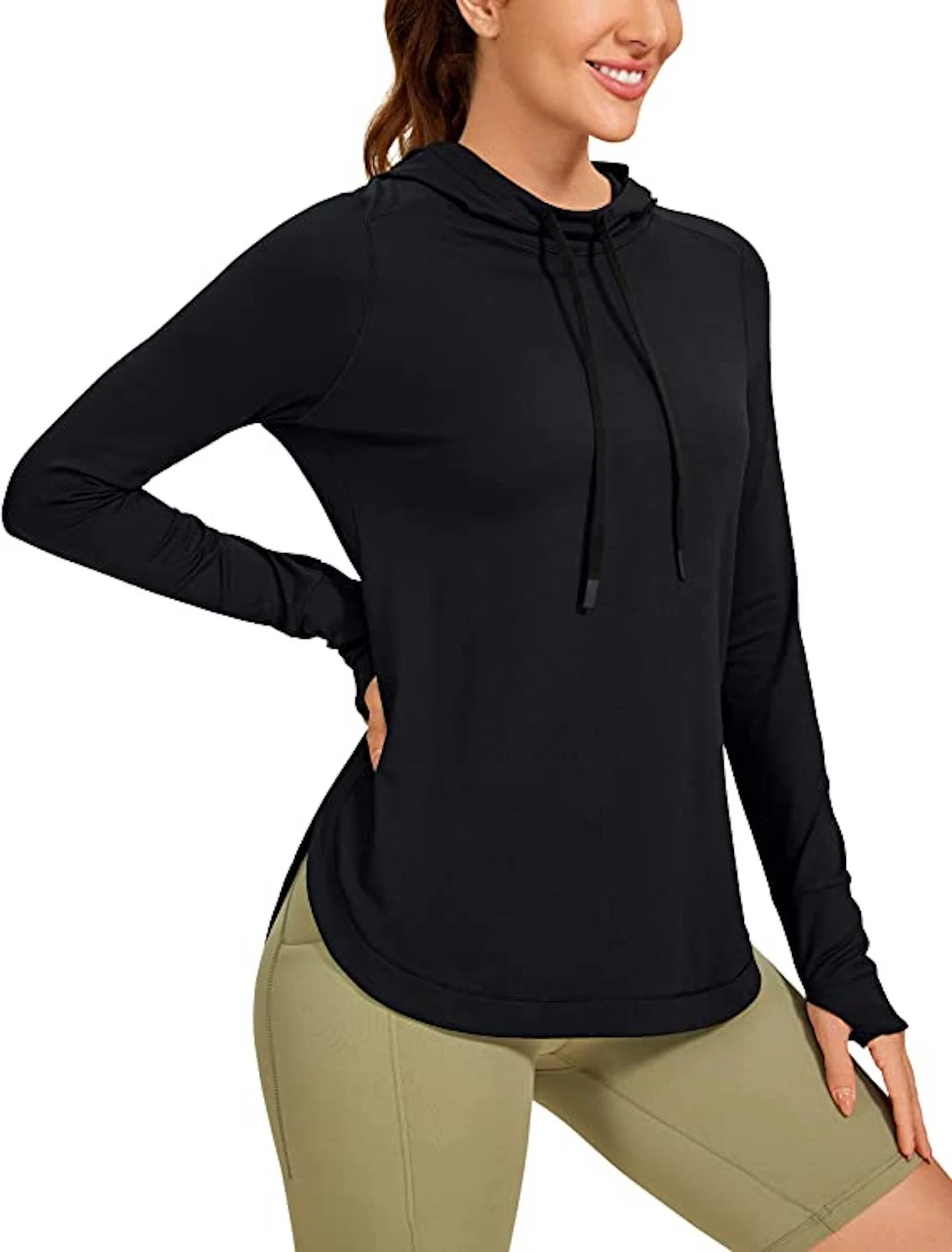 Amazon
We'd argue that a basic, black pullover hoodie is a foundational part of anyone's closet. This piece looks casual yet chic with your favorite jeans, but you can also wear it for a light jog. Plus, buyers say that the material is incredibly plush and soft.
The Comfy Wearable Blanket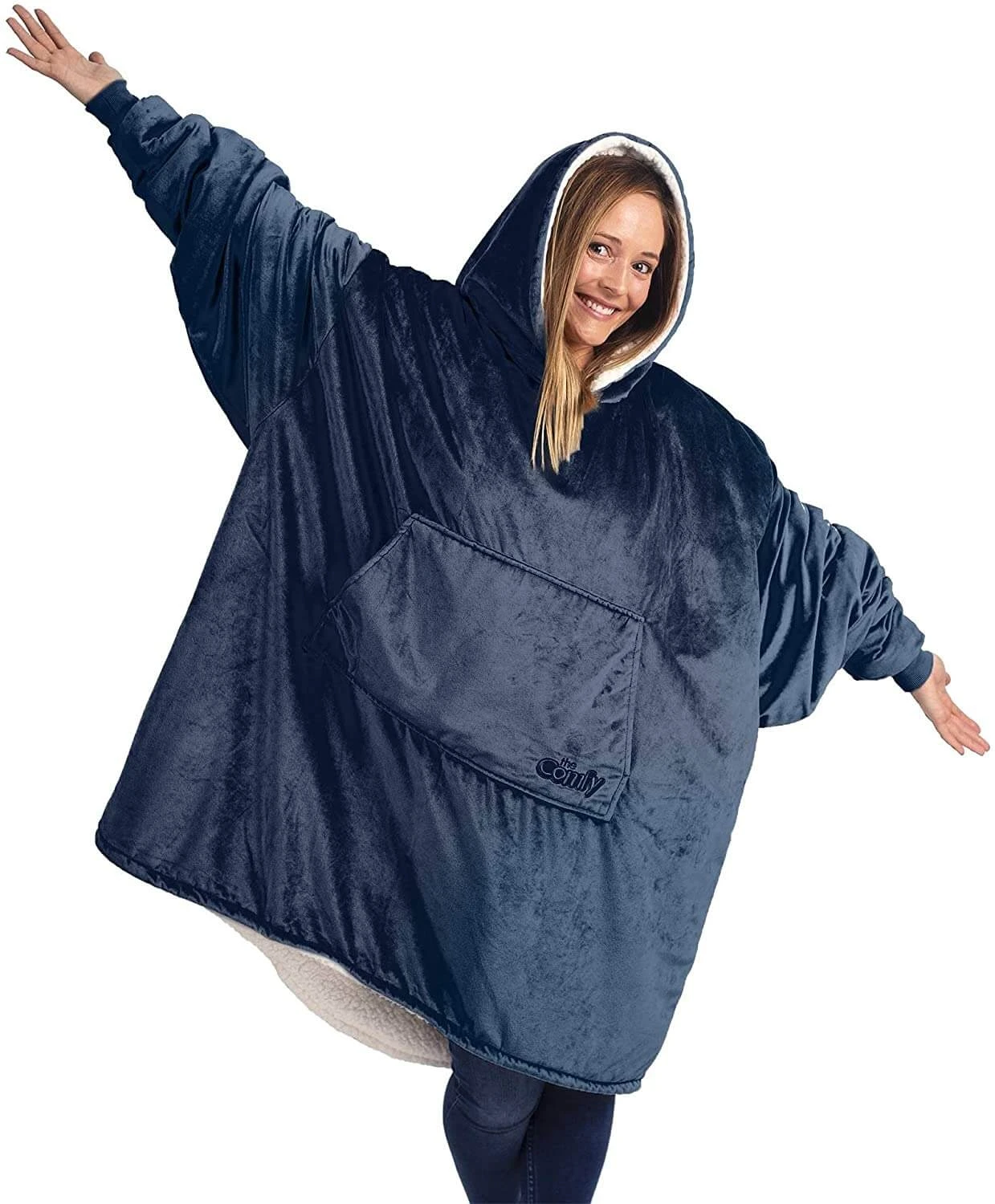 Amazon
Admittedly, this one is a little ridiculous, but it's definitely a piece worth lounging in. The Comfy is a literal blanket you can wear, fully equipped with a hood and front pocket. It comes in 10 different colors, and it's perfect for days when you know you won't be leaving the house (or couch).
Dearfoams Fireside Slipper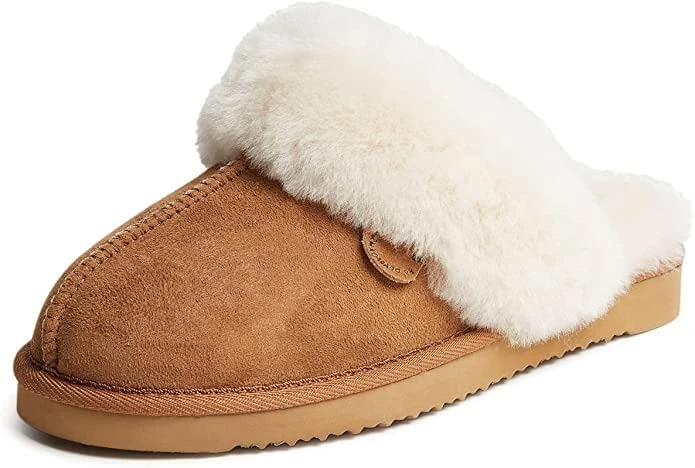 Amazon
Ever wonder what walking on clouds feels like? Chances are it's what wearing these slippers feel like. Slip into these shearling-lined wonders when you want to walk around in something plush, and your feet will thank you. If you need to run out of the house to grab the mail or run a quick errand, don't worry. They're waterproof and have a treaded the bottom that's safe for the outdoors.
Amazon Essentials Funnel-Neck Sweatshirt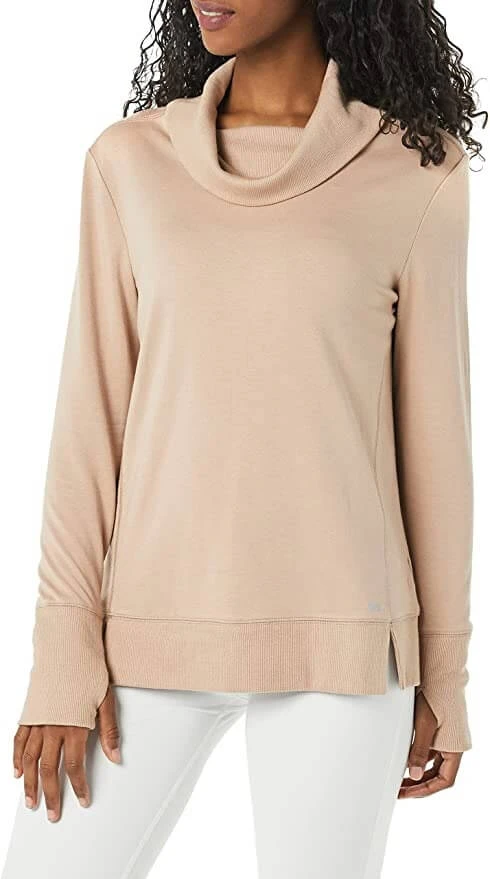 Amazon
A cowl neck top that's secretly a sweatshirt? Amazing. Toss this on for a day full of Zoom calls, brunch with friends, or a dinner with the in-laws — it's that versatile. Wear jeans and it's a casual outfit, or pair it with leggings for a laid-back vibe.
Hanes Women's Slub Knit Hoodie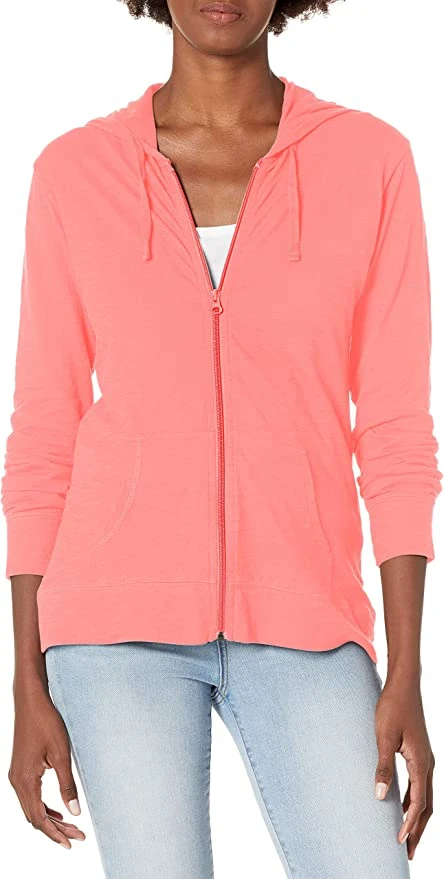 Amazon
A classic zip-up hoodie will never let you down, and either will anything made by Hanes, known for creating quality basics and essentials for reasonable prices. Go for optimal reliability with this gloriously comfortable Hanes zip-up hoodie. Not too slouchy and not too fitted, this piece is a perfect middle-of-the-road sweatshirt for all of your athletic and leisure needs.
Sherpa Lined Jogger

Amazon
These sweatpants can be your cozy little secret. They look like joggers (for that cool, athleisure look), but they're lined with sherpa to keep you warm. On days when you have to run out and it's super windy or cold, these will block out the chill without requiring a layer or leggings or tights underneath.
Yeokou Sherpa Lined Fleece Crewneck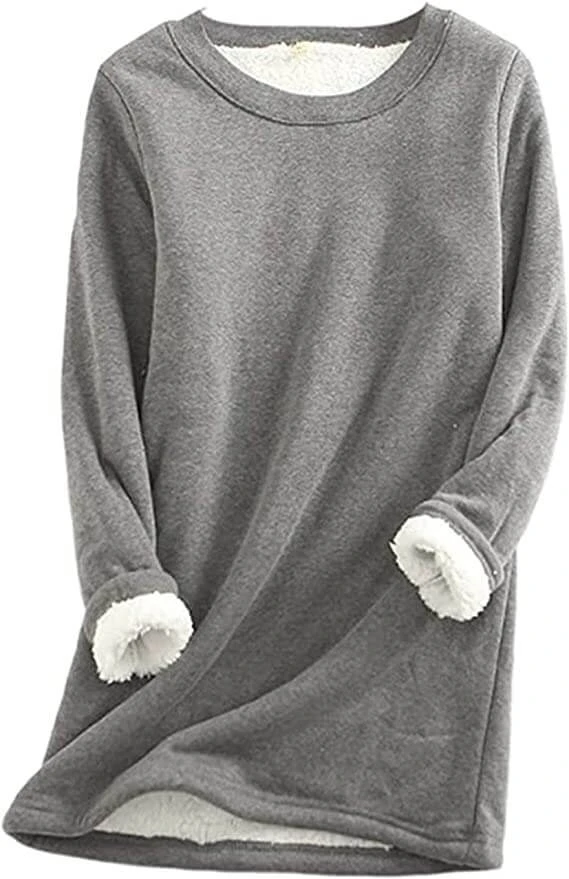 Amazon
Pair this sherpa-lined fleece crewneck with the above sweats, and you'll never be cold again. Depending on how tall you are, this could actually work as a dress instead of just a top. You could wear it to bed as a nightgown, over tights with boots if you're headed out, or as a tunic over leggings.
Daily Ritual Wide Rib Lounge Pant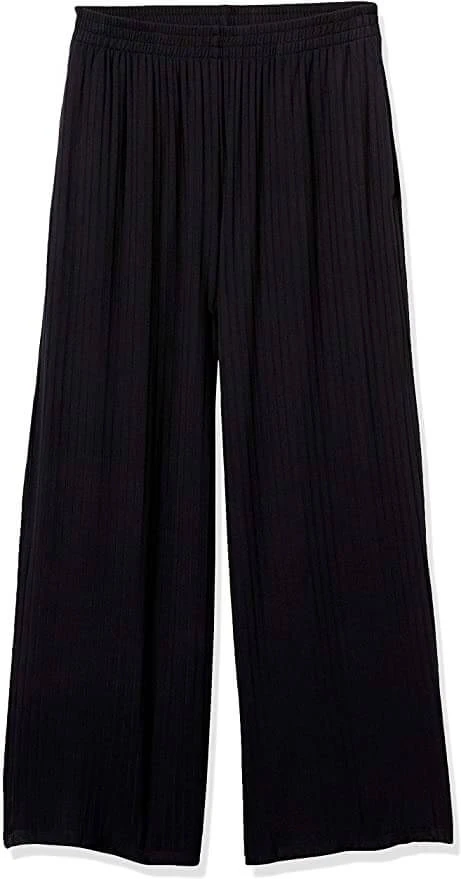 Amazon
These wide leg pants are stretchy, but surprisingly chic. The high waist sits comfortable without suffocating, while the draped leg and ribbed fabric are cozy yet sleek at the same time. Tuck in a T-shirt and add a denim jacket for a casual look you could wear out, or opt for a sweatshirt on top if you're feeling lazy.
Oversized Shirt with Pockets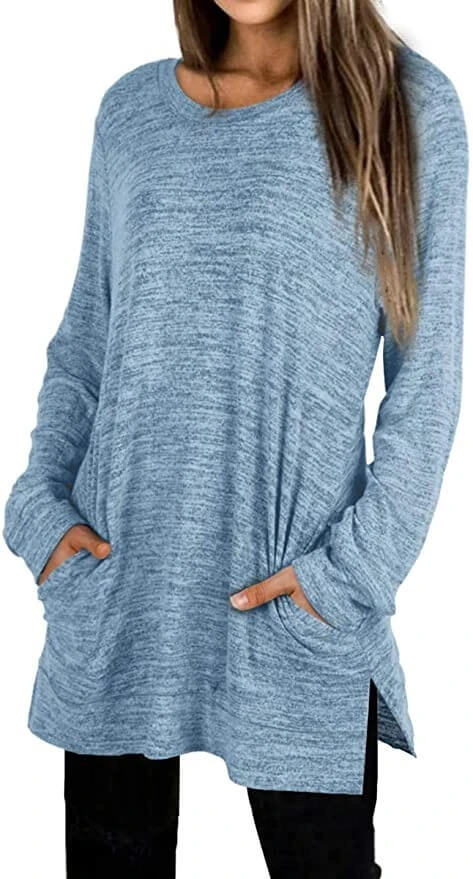 Amazon
Let's be honest, it's kind of annoying when your shirt isn't long enough to cover the back of your leggings. This tunic won't only keep you covered, but it's made of a stretchy and breathable material that moves with you throughout the day. It also has hidden pockets to make up for the lack of storage in most leggings.