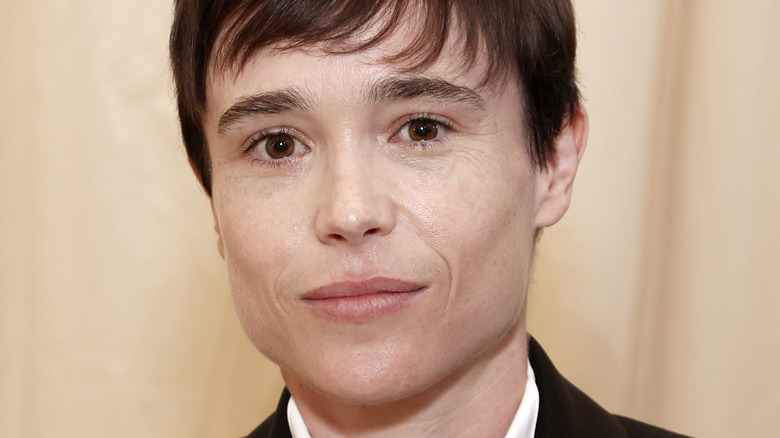 When you're a celebrity (not speaking from experience here), you do things a little differently from other folks. Whether it's attending the glitziest parties or sharing glamorous updates to millions of followers, a celebrity lifestyle affords you a few things that we mere mortals can only dream of. This extends to the kind of real estate the rich and famous can own. While the average price of a home in the U.S. was $295,300 in June 2020 (per the Bryn Mawr Trust), in some celeb-populated areas like Hollywood Hills, that average house price sits a little higher — at a whopping $1.83 million for the same month and year, according to Zillow.
Yet sometimes celebrities buck the trend. Not every famous person loves to flaunt their wealth with houses of astronomical price or square footage. In fact, some prefer to find a place to call home that falls far below the average house size, which was 2,301 square feet in 2019, according to Statista. While there are some impressively expensive celebrity homes in the U.S., there are just as many modest ones. But which celebs like to keep things simple? Let's take a look at some of the smallest celebrity homes around.
Robert Pattinson's home is pretty snug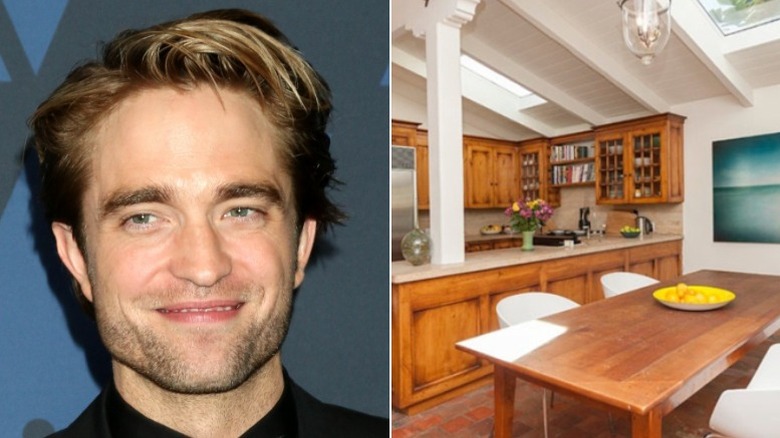 Robert Pattinson has never been someone who buys into the celebrity lifestyle. Despite having a net worth of $100 million, per Celebrity Net Worth, the former "Twilight" star hasn't let his wealth get to his head. This is shown pretty clearly by the kind of property he favors, with Pattinson purchasing a demure Hollywood Hills home of just 1,940 square feet soon after the otherworldly success of the vampire franchise (per Variety).
With a price of $2,176,500, this home didn't exactly put a huge dent in Pattinson's wealth, but despite being on the smaller side, it's worth every penny. The single-story hacienda-style home, which contains two bedrooms and two bathrooms, is tucked away at the end of a long driveway, giving the movie star the privacy he deserves. Inside the property, open-plan living provides the home with a feeling of being far bigger than its floor size, with rustic tiled flooring in the great room pairing tastefully with the farm-style wooden doors leading to the outside spaces. In the kitchen, a vaulted ceiling with skylights helps to highlight the wooden cabinetry and custom cast-iron stove. And the library, with its book-lined walls and comfy furniture, is the perfect place for a deep thinker like Pattinson to relax.
Maggie Rogers' starter home is just over 1,000 square feet
When Maggie Rogers released "Alaska" in 2016 with the backing of Pharrell Williams, she burst to stardom at a rate fast enough to make your head spin. Luckily, Rogers keeps things grounded, as seen with her 1,034-square-foot starter home in Echo Park, Los Angeles. The humble house is a far cry from the mansions of other music stars, like Williams' own mega-mansion. According to Dirt, Rogers purchased the home in 2020, but it isn't quite what you'd expect from a Grammy-nominated artist whose album went to number two on the Billboard 200. It has an unassuming black façade and a modest patio space, giving it a homely effect that continues inside.
The home's interiors follow a "bohemian modern" aesthetic, with light furniture pairing with bright walls and wooden ceilings. The kitchen is snug but efficient, with enough space to house a generous center island amongst the top-of-the-line appliances and white cabinets with gold pulls. In the master bath (one of three in the property, as well as three bedrooms), Rogers' artistic sensibilities shine through. The master bath has a freestanding bathtub surrounded by oil paintings and a sprawling fiddle-leaf fig. There is also a shaded hang-out space outside that sits adjacent to a patio, which gives the musician an ideal space to work on new tracks while watching L.A. sunsets.