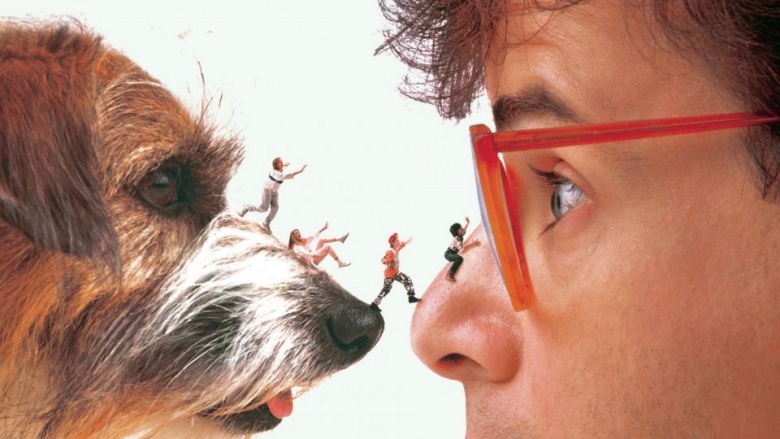 Honey, I Shrunk The Kids is a classic 1989 sci-fi comedy and family film. It was hugely successful, the highest grossing live-action Disney film ever at that point. In the years since, many of the cast have taken surprising turns in their careers. A few went back to the steady but modest acting gigs they were used to, while some have disappeared so completely there aren't even current photos available. So let's dig in.
Rick Moranis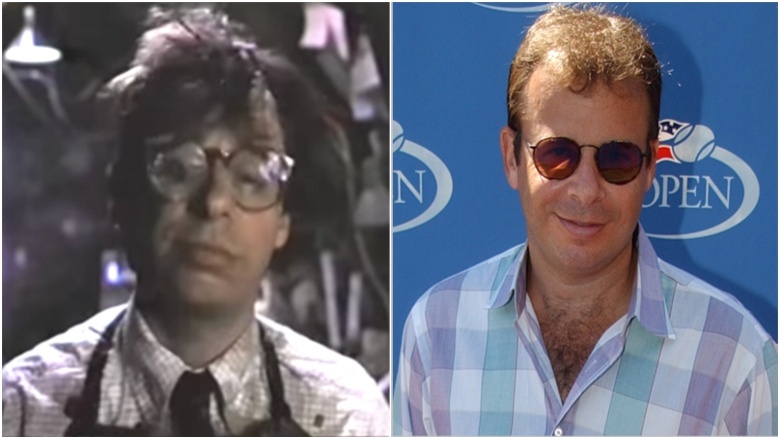 Rick Moranis made a name for himself in the 1980s playing awkward, nebbish guys. He lent his distinct and iconic characterizations to the Ghostbusters franchise, Little Shop Of Horrors, Club Paradise and of course Honey, I Shrunk The Kids. Despite a string of massive blockbuster roles, Moranis took an indefinite hiatus from acting in 1997 after his wife Anne died of breast cancer. He spent the years since spending time with his kids, but recently generated buzz that he is on the lookout for a new role to put him back on the map. However, unlike the rest of his co-stars, he wound up turning down a role in the recent Ghosbusters reboot, citing concerns that he didn't want his return to film to be a retreading of an old character. In the meantime, he's been keeping busy with voiceover work and even a foray into recording country music (yes, really).
Matt Frewer
Like Rick Moranis, Matt Frewer had an iconic role before Honey, I Shrunk the Kids, but unlike him he has no such qualms revisiting it. In this case, the role of cyberpunk dystopian proto-internet celebrity Max Headroom. The character (and the show named after it) took place in a future eerily prescient of the prevalence and role of computers and media in our lives, and Max himself was a sort of floating consciousness that was able to travel through and infiltrate said media. After playing Big Russ Thompson in Honey, I Shrunk The Kids, Frewer continued his career as a science-fiction fixture in properties such as Doctor Who, Dawn Of The Dead, Orphan Black, Watchmen and recently making a cameo as the Max Headroom character in the Adam Sandler movie Pixels. His career has also seen him branch out into more serious dramatic roles, playing Sherlock Holmes in several iterations and as Dr. Christiansen in Cinemax's historical medical drama The Knick.
Marcia Strassman
Marcia Strassman played Diane Szalinski, the wife of Rick Moranis' wacky mad scientist character. Strassman's career was mostly in television before the film, with roles such as Nurse Cutler in MASH and wife Julie from Welcome Back Kotter. After appearing in Honey, I Shrunk The Kids and the sequel, she returned to television acting for several years afterwards. In 2007, she was diagnosed with breast cancer and became a public spokeswoman for cancer awareness and treatment. Unfortunately, after years of battling cancer she passed away in 2014.
Kristine Sutherland
Kristine Sutherland played Big Russ Thompson's wife in Honey, I Shrunk The Kids but has since become more well-known for her role as Buffy's mother Joyce on Buffy The Vampire Slayer. She played the character from 1997-2002 before dying in one of the show's most memorable episodes. Director/writer Joss Whedon, known to be fairly kill-happy with beloved characters, has admitted that her death was the most difficult one he ever wrote. Since leaving the show she reinvented herself as a professional photographer, a passion she still pursues. However, she still makes the occasional film and television appearance, recently taking on a bit part in The Following.
Thomas Wilson Brown
Thomas Wilson Brown played the oldest son of the Thompsons, Little Russ. After Honey, I Shrunk the Kids, Thomas took on a recurring role in prime-time soap opera Knot's Landing. After a few years making appearances in teen and crime dramas, he looked to expand his career. While he still appears in the odd independent film or two, his primary passion now is behind the scenes directing and producing through Thunder Basin Pictures, which he co-owns.
Jared Rushton
Jared Rushton played Ron, the little brother of Ross, who's fly ball sets up the whole shenanigans of the movie. He was famous before this film for playing the sidekick/best friend of Tom Hanks' character in Big. He stayed pretty busy since making television and film appearances, but wound up abandoning it to pursue music full-time. He now plays guitar and organ for the bands Deal By Dusk and Goodbye Effect. As a young actor, when Jared was playing piano at actress Penny Marshall's house, Robert DeNiro remarked that he wished his own mother had not let him quit taking lessons. Seems like it all worked out in the end.
Amy O'Neill
In Honey, I Shrunk the Kids, Amy O'Neill played the Szalinski's oldest daughter, also named Amy. Throughout the whole movie she requested to do more and more of her own stunts, but apparently it turned out to not be enough for the adventurous young actress. She wound up taking time off from acting to become a professional circus performer, joining the performance troupe Girls On Stilts. She is known for juggling, stilt-walking, and fire-breathing. Knowing what we know now, it seems possible that interpretative mop dance scene was probably her idea, too. After a long hiatus she seems to have caught the acting bug again, appearing in Zack Galifianakis' dark comedy TV series Baskets.
Carl Steven
Unfortunately, not everyone on this list has a wacky fun epilogue to their experience on this film. Carl Steven played the lawnmower-piloting neighborhood kid Tommy Purvis. He wound up with a few roles afterwards, most notably voicing a young Fred from Scooby Doo for the series A Pup Named Scooby Doo. He retired from acting in the mid-1990s to pursue family life, but unfortunately reportedly developed a painkiller addiction after a tonsillectomy. He turned to criminal behavior to satisfy his addiction, and wound up in prison in 2010, where he later died of a heroin overdose.
Kimmy Robertson
Kimmy Robertson only has a bit part in the movie, but it's a pretty memorably gag where her character Gloria Forrester flips up her shades and claims to see Wayne Szalinski (Rick Moranis) "flying". She's been picking up pretty steady work since Honey, I Shrunk The Kids, but none as immediately iconic as her role as police receptionist Lucy Moran in the surrealist detective noir series Twin Peaks. She revisited that role again in the long-awaited third season of Twin Peaks airing in 2017.