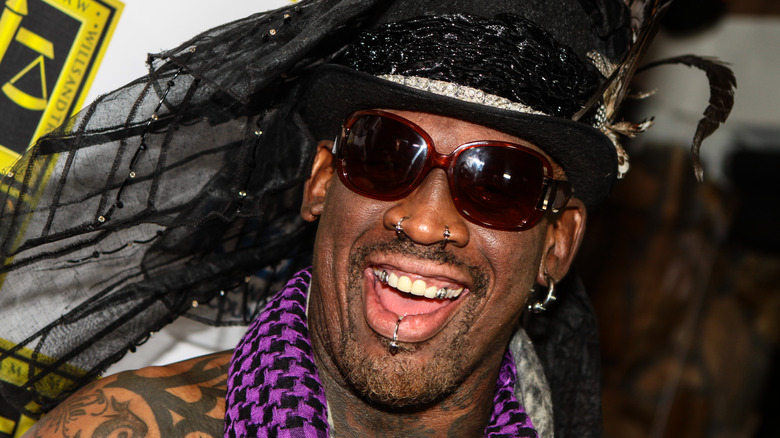 Take a pause and think about this: What comes to your mind when you think of celebrities? Often, what comes to mind is the glamorous life they live. We think about the expensive clothes, luxurious apartments, the country clubs they belong to, and the flashy lifestyle that comes with their position.
What if we told you that there are things about celebrities that aren't as glamorous as you have assumed all this time? What if we told you that there are celebrities from Hollywood that drive cars that are way below your expectations? When we began this research, we found that big names like Justin Bieber, Sean Penn, Heidi Klum, and Mark Wahlberg all own cars that are not so great. Yes, they may have other great cars in their garage, but they still use that car that gets you thinking, "What came over them?"
This article will review these and several other celebrities that own cars that will get you wondering what they were thinking to retain such cars in their garage.
Dennis Rodman's Hummer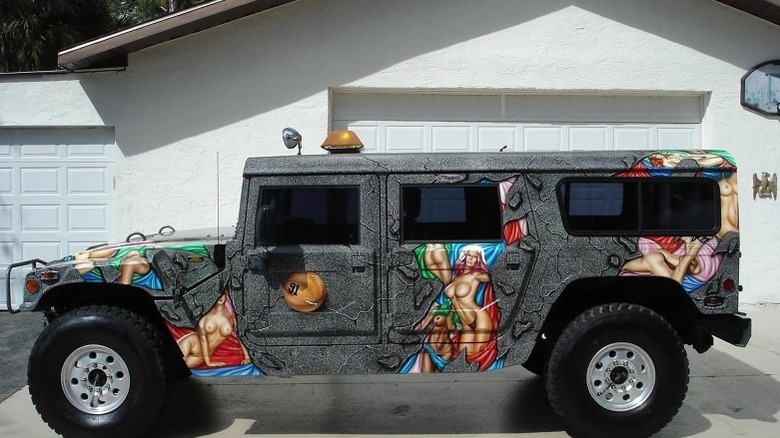 Dennis Rodman is one of the finest basketballers of his day and was renowned for his defensive and rebounding basketball skills. In his active days, he started for big teams like the Los Angeles Lakers, Dallas Mavericks, and Chicago Bulls, and was renowned for his flamboyant lifestyle. However, there is not much to suggest flamboyance in the Hummer H1 he chose to add to his car collection.
The Hummer H1 is a military-inspired SUV that AM General manufactured from 1992 to 2006. It is known for its rugged off-road capabilities and unique, boxy design. It was originally developed for military use but was later offered to the civilian market. The H1 has a distinctive and rugged look, with a tall, wide body and large wheels. However, it is also known for its poor fuel efficiency and high maintenance costs. Additionally, it is one of the heaviest and least aerodynamic vehicles on the road, making it less than ideal for daily commutes or long-distance travel.
Besides its high maintenance cost, there is little that can be called striking about the car, as it is lacking in several areas. In what seemed like an attempt to boost the car's appeal, he had it airbrushed with paintings of nude ladies. This probably moved the car from being unattractive to being both obscene and unattractive.
Mel Gibson and his Smart Car
Does Mel need an introduction? After leading roles in movies like "Mad Max," "Lethal Weapon," and "The Beaver," and directing movies like "Apocalypto," "Hacksaw Ridge," etc., he established himself as a big name among celebrities in Hollywood. However, this touch of class seems to have eluded him from choosing one of the cars in his garage, his Smart Car.
Other than it's an environmentally friendly car, there is not much to be said about it, as it is too uninspiring for a celebrity. The car is rumored to be worth about $12,000! Well, it's not all gloom and doom in Gibson's garage, as he still has some beautiful cars that seem to have excused him from the embarrassing looks his Smart Car attracts when he drives into any parking lot.
Other amazing cars in Gibson's garage include a Porsche 968, Range Rover Sport HSE, Maserati Quattroporte, Bentley Arnage, Mercedes ML320, BMW 7-Series, and Mercedes Benz C-Class (via CarHP). Each of these cars cost several thousand dollars, with the least costing about $39,000 (Porsche 968), and the Bentley topping the list of his expensive rides. Of course, Bentley is renowned for luxury and performance.
Leonardo DiCaprio's Toyota Prius
Leonardo DiCaprio hit the Limelight in Hollywood after his role in the movie "Titanic," which eventually raised about $1.843 billion at the box office (via Box Office Mojo). Interestingly, Titanic was not his first movie, as he started his Hollywood career in the early 1990s, before Titanic that was produced in 1997. Among his collection of cars is a not-so-cool car, a Toyota Prius. This is quite a letdown for a celebrity of his standing, reportedly worth over $200 million.
The Toyota Prius is a hybrid electric car that Toyota first introduced in 1997. It is known for its fuel efficiency and low emissions, as the car runs on a combination of gasoline and electricity. The latest model of the Prius, the fourth generation (2020-2022), has been redesigned with new features such as improved fuel economy, advanced safety technology, and a more sleek and modern design. It offers three different models: L Eco, LE, and XLE. Recent prices for the Prius start at $27,450. Quite a low amount for a multi-millionaire.
Other cars in his garage include the Fisker Karma, Lexus RX Hybrid, Porsche Cayenne, Tesla Roadster, and Volvo XC90 (via 21Motoring). Apart from the Prius, the least expensive car in DiCaprio's garage is the Lexus RX Hybrid ($51,210), while the most expensive is his Tesla Roadster. Looks like the movie star has a thing for environmentally friendly cars.
Mark Zuckerberg and his bland garage
It's almost impossible to speak of social media without speaking about Mark Zuckerberg. He founded Facebook in 2004, which formed a major revolution in the social media space and prepared the foundation that other popular social media platforms enjoy today. Among other things, Zuckerberg is renowned for his modest lifestyle, as he is often seen in most of his pictures with an ash-colored polo T-shirt and jeans. Seems like this modest taste was transferred to his garage, as most of the cars there are modest.
His garage features the Honda Fit, Acura TSX, Ford Bronco, and a Volkswagen Golf MK6 (via 21Motoring). The list continues with an Infiniti G Sedan and a Pagani Huayra, valued between $1.5 million and $2 million.
Apart from the Pagani Huayra, all other cars in his garage are mostly meh, and others are disappointing. Imagine a Golf MK6 in a celebrity's garage, and the celebrity is worth over $50 billion. Well, it demonstrates how different people are in their taste and how some people maintain the same taste, regardless of how wealthy they become.
Britney Spears and her Mini Cooper
The name Britney Spears rings a bell among most millennials. Of course, her fame and success earned her a lot of luxury and access. She is reportedly worth about $130 million currently.
Among her impressive garage is the less impressive Mini Cooper. The Mini Cooper is a small car produced by the British manufacturer Mini. The original Mini was produced from 1959 to 2000, and the Mini Cooper, a sportier version of the car, was introduced in 1961. The current version of the Mini Cooper, which BMW produces, has been in production since 2000. It is available in several models, including the Cooper Hardtop, the Cooper Convertible, the Cooper Clubman, and the Cooper Countryman. The Mini Cooper is known for its small size, fuel efficiency, and agile handling. The Mini Cooper cost starts at $23,400, a rather small amount for a celebrity worth about $130 million.
Besides the Mini Cooper, she has a couple of impressive cars in her garage. They include the Jaguar XK, a Mercedes-Benz G55, a BMW 328i, and a Maserati Gran Turismo. It is quite an impressive list, minus the Mini Cooper (via Hotcars).
Tom Hanks and his meh cars
He is a Hollywood actor, producer, and director. He is widely considered one of his generation's greatest actors. He has received numerous awards throughout his career, including two Academy Awards, five Golden Globe Awards, and a Kennedy Center Honor. Hanks has starred in a wide variety of films, including the popular films "Forrest Gump," "Saving Private Ryan," "Catch Me If You Can," "The Terminal," and "The Da Vinci Code." He has also produced and directed several films, including "That Thing You Do!" and "Larry Crowne." He's known for his versatility as an actor and his ability to bring humanity to his roles.
Something that may be surprising about Hanks is his love for the Soviet Classic Fiat 126P. The Soviet-era Fiat 126P, also known as the Polski Fiat 126P, was a small car produced in Poland under a license from Fiat. It was in production from 1972 to 2000 and was a popular car in Eastern Europe due to its small size and fuel efficiency. The car was known for its simplicity and durability and was often used as a city car. However, it was also criticized for its lack of power and poor performance on the highway. Overall, it was a reliable and affordable car for its time, but it does not compare with modern vehicles in terms of performance and safety.
Other cars in Tom Hanks' fleet include a Tesla Model S, Ford F-450, Mercedes Benz S Class, and Toyota RAV4.
Gabriel Iglesias and his love for VW buses
As a stand-up comedian and actor, he hardly needs an introduction, as he has produced several stand-up specials for TV outlets like Comedy Central and Netflix. He is known for his observational humor, storytelling, and use of sound effects and impressions. He has released several comedy albums and starred in several comedy specials, as well as in the film "Magic Mike XXL" and the TV series "Mr. Iglesias." He also has a Netflix original series named "Mr. Iglesias."
Although he is loved by many, one area that few would love with him is his love for Volkswagen buses. Who does that? Well, wait until you learn that he has a full collection, not just a couple of them. Insider reports that his collection of VW buses is worth an estimated $3 million (according to him). The garage where these cars are packed is known as the Fluffy Museum.
Other cars in his garage include a Dodge Charger SRT Demon, Chevy Camaro Trans Am, and Chrysler 300 SRT8 (via Carbuzz).
Mark Wahlberg's Toyota Sienna
Haggardous50000/Shutterstock
Mark Wahlberg is an American actor, producer, and businessman. He began his career as a rapper in the early 1990s and later transitioned to acting, starring in films such as "Boogie Nights," "Three Kings," "The Fighter," and "The Departed." He has also produced several successful films, including "The Fighter" and "Entourage." In addition to his acting and producing career, Wahlberg is also a businessman with investments in a number of companies, including Wahlburgers, a restaurant chain.
Even with a flourishing career in Hollywood, Mark has professed his love for Toyota Sienna (via autoevolution). He even talked about how he enjoys riding it, as it is both cool and has DirecTV for the kids. The Toyota Sienna is an eight-seater family van that combines comfort with providing space for multiple passengers.
Beyond his Toyota Sienna (which is not such a bad car after all), he has other cars you would love to drive. They include a Bentley Azure T, Cadillac Escalade, and Porsche Panamera (via TheRichest). It is rumored that his wife prefers using luxury vehicles, as she doesn't share her husband's sentiment toward the Sienna.
Heidi Klum's Volkswagen Beetle
Where do we start in introducing her? She is a German-American model, television personality, businesswoman, fashion designer, singer, television producer, author, and actress. Best known for her appearances on the reality show "Project Runway" as a host and judge, she also works as a Victoria's Secret Angel. Klum has also been a judge on "Germany's Next Top Model" and "America's Got Talent." She has also appeared in several films and television shows and has released a pop music album.
As a showbiz person, we were naturally surprised when we learned of her love for Volkswagen Beetle. Even though her Beetle is a convertible, it's still old and outdated. Again, remember that sometimes, we just love what we love for reasons best known to us or nobody at all. Most times, these things are more emotional than rational.
Other cars in the garage of Heidi include a Bentley Continental GT, Audi R8, and Cadillac Escalade (via 21Motoring). She, after all, has good taste in her choice of cars.
Justin Bieber's Smart Fortwo
You probably do not need anyone to tell you about this Canadian/American music icon who rose to the limelight in 2010 and has continued to entertain us with great hits. He is also one of the celebrities with the highest social media following (via Visual Capitalist).
As you would expect, his garage features several cars you would love. They include a Lamborghini Aventador S, Mercedes-Benz Sprinter, Rolls-Royce Wraith, Ferrari F430, and Cadillac CTS-V. Quite an impressive list, and we wish that's all to be said about his car collection. However, he still has a car that oddly stands out among these impressive cars: His Smart Fortwo.
The Smart Fortwo is a two-seater environmentally friendly car that he quickly rebranded to "Swag Car" (via TMZ). Well, there's not much to say about this. We wonder why he chose to add such a car to his collection. Perhaps, Bieber will one day explain this to his teeming fans.
Sean Penn's Nissan Titan
Sean Penn is an American actor, filmmaker, and political activist. He has appeared in numerous films, including "Fast Times at Ridgemont High," "Dead Man Walking," "Mystic River," "Milk," "The Secret Life of Walter Mitty," and "The Gunman." He has won two Academy Awards for best actor for his performances in "Mystic River" and "Milk." He is also known for his political activism, particularly supporting human rights and social justice causes.
Besides his successful Hollywood career, the actor also seems to have a few nice cars. His garage boasts impressive cars like the Dodge Charger SRT and the 1987 Buick Grand National (via CarHP). Both cars cost well over $70,000.
Besides these two vehicles, other cars in his collection are mostly meh. His Nissan Titan is quite a letdown for a celebrity worth about $70 million. The Titan is considered a tough and reliable truck and a great choice for those needing a heavy-duty vehicle for work or recreation.