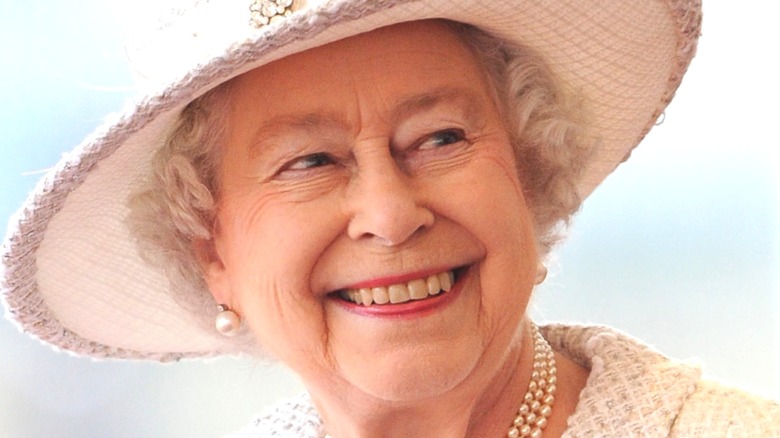 The royal family seems to churn out more drama than expected for an institution whose motto is: "Never complain, never explain." Prince Harry and his wife, Meghan Markle, have certainly contributed to the media frenzy with their own campaign, consisting of a sit-down with Oprah Winfrey, a Netflix docuseries, Harry's memoir "Spare," and the ongoing press tour that preceded the book. The royal family allegedly took drastic action over Harry's memoir, as Harry ruffled feathers with his unseemly revelations. For a group of people who thrive on mystery, a memoir is not exactly a welcomed project. It got people talking about the messiest royal feuds, with the majority in a Nicki Swift survey picking the one between Princes William and Harry as the worst.
But even without Harry's doing, the family can't avoid media narratives. The passing of Queen Elizabeth II meant a whole new monarchy, with all eyes on King Charles III, who waited and waited and waited to become king. He certainly has big shoes to fill, as Elizabeth was not only the longest-reigning monarch in British history, but also the most beloved for many. While life as a working royal seems to consist of supporting charities and attending events, there's also the component of getting an education. Interestingly, the scope of schooling varies amongst royals, with some, like Queen Elizabeth, having a home education and others getting shipped off to boarding school. There's a long list of differences, including the choice not to pursue an education at all after high school.
Queen Elizabeth II was homeschooled
Queen Elizabeth II and her sister, Princess Margaret, were the last British royals to be educated only at home. While commoners would call this homeschooling, it certainly seems more glamorous to call it palace schooling! The Atlantic reported on Elizabeth's education in 1943, when she was only 17. The future queen's mother taught her the basics of reading, and the mum then passed the torch to their governess, Marion Crawford, when Elizabeth was around seven. BBC History magazine outlined the dainty daily schedule: "Elizabeth received lessons from 9:30 until 11 in the morning and the rest of the day was devoted to outdoor games, dancing and singing, with a rest period for an hour and a half." Crawford's pedagogy was complemented by tutors specializing in French and German fluency.
Then there was a marked shift in her education. When her uncle, Edward VIII, abdicated the throne in 1938 and Elizabeth's father became king, she was suddenly thrust into the path of the monarchy, meaning she had to change gears and receive an education fit for a future queen. As such, she was taught constitutional history by the vice-provost of Eton, Henry Marten, and the Archbishop of Canterbury taught her religion.
By all accounts, Elizabeth's education was rigorous and balanced; she studied English literature but was educated with the monarchy in mind. It's interesting to note, as The Atlantic points out, that Elizabeth's educational years were punctuated by the World Wars, which meant that she was not able to travel abroad, something that would've been expected of a well-rounded education for aristocratic children in more peaceful times.
Princess Margaret's lesser education
For her early years, Princess Margaret had a similar education to that of Queen Elizabeth II, being homeschooled by their mother and later taught by their governess, Marion Crawford. However, their parents, King George VI and the Queen Mother, weren't exactly known for pushing education. Professor Kate Williams told Good Housekeeping, "The queen's father had disliked school and her mother thought it was more important to have fun."
Since Elizabeth was destined to become queen while Margaret wasn't, there wasn't as great a need, the family thought, for Margaret to be as educated as Elizabeth was. Not only that, but allegedly, Margaret's education was limited so as not to outshine her sister. In the BBC documentary "Princess Margaret: The Rebel Royal," Lady Anne Glenconner (friend of the royal family) claimed, "[Princess Margaret] always said, 'I was never educated as well as my sister in order not to be a sort of threat to her,' that's what she felt" (via the Daily Mail).
Lady Glenconner noted the specific differences. Elizabeth was being taught by the vice-provost of Eton while Margaret's education came from a governess. Lady Jane Rayne, another childhood pal, said that this was a waste, because Margaret had great potential. "She was intelligent but it was never put to any sort of good use. I think that's all that was expected of her. Do good work, marry somebody, and have lots of little princesses," Rayne said in the documentary. So there was certainly a shift between the sisters.